3 Reasons Why Every Singaporean Needs The Keratin Lash Lift
Keratin lash lift to the rescue—imagine waking up every day looking fresh, even if you don't feel like it yet. After a quick wash up, you'll already be ready for your first online meeting of the day. Not to mention, you won't need to worry about your precious eyelash extension dropping off, seemingly whenever you blink. Here's why we think every Singaporean needs the Keratin Lash Lift.
---
---
1) It's A Quick Fix To Looking Dooey All Day Long
Getting the keratin lash lift treatment is pretty much like getting eyelash extensions. The procedure is almost identical to traditional lash extensions: your upper eyelid is taped down instead of your under-eye area. For most, there should be minimal discomfort. Though you might get a tingle from when the aesthetician pulls your eyelashes and applies serum.
Though keratin lash lifts give your look a more elegant flair to your natural eyelashes. Who needs all the drama nowadays anyways? Lash lifts can afford you minimal maintenance, letting your natural lashes shine without all the volume from normal lash extensions.
Tropika Club Tip: If you have light eyes, fair skin, and a sensitive eye area, you might feel a little more pain than usual. To be safe, stop using chemical exfoliators, spot treatments, harsh cleansers, as well as facial scrubs around the eye area a week before your appointment. You might get an extra sting if you have more sensitive skin too.
2) You Won't Lose Your Mind from Losing Lash Extensions
Lash extensions can cost anywhere between $100 – $300 depending on how many lashes you want. Sometimes, one or two lashes might fall out the day you got them! Most of the time, keratin lash lift lasts six to eight weeks, though it all depends on the lash length and how porous your lashes are.
A keratin lash lift is just like the keratin hair treatments you hear about: they help straighten and strengthen your lashes. That's why you get to ditch your eyelash curler too! Because that might actually damage your lash lifts.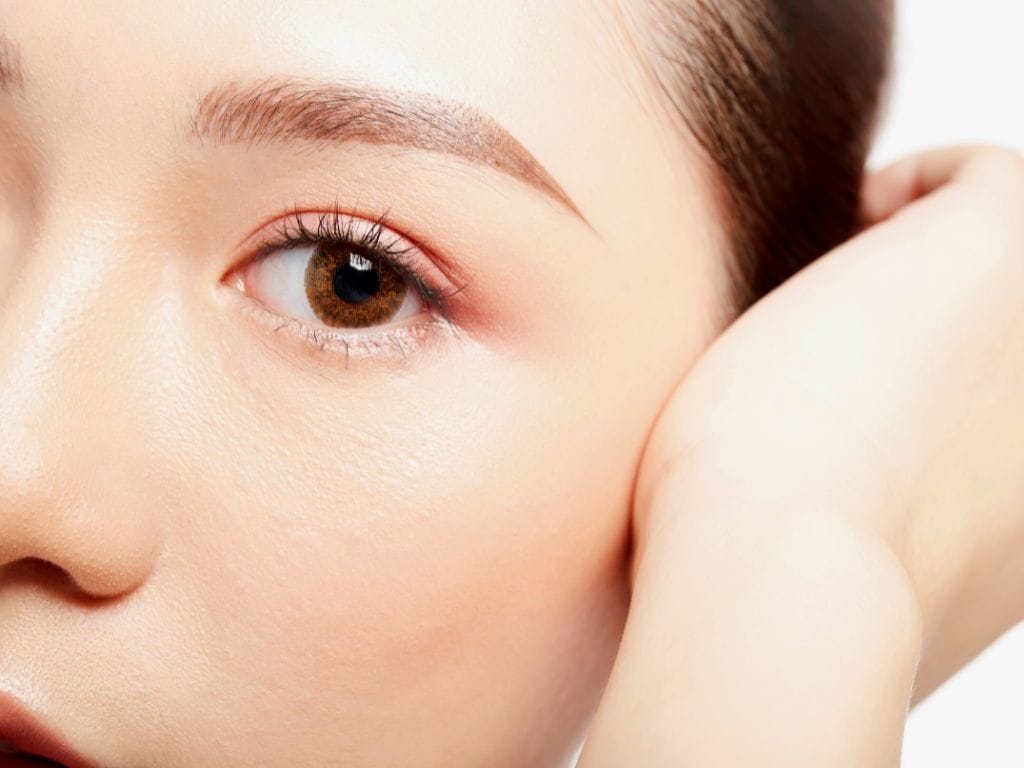 3) You Can Still Use Eye Makeup with Keratin Lash Lift
For those braving the streets, this should come as great news: you can still glam all the way up to your heart's desire! You can still go with your regular makeup go-to's. That said, it's best to refrain from using cream-based liners. Mascaras are fine too, but using them regularly might wear out the keratin in your lash lift.
The only rule you need to bear in mind is to avoid oil-based products. That's because oils can break down the keratin, diminishing the effect of the lash lift. We recommend micellar water for your alternative to oil-free makeup remover.
With a keratin lash lift, you're on your way to getting the bragging rights for lush lashes that's all yours. Plus, the aftercare routine for keratin isn't all that complicated:
Keep your lashes dry post-lift for 48 hours
Stick to applying lash serum daily to help the hairs grow thicker and more evenly
Try not to touch your lashes
As with most beauty treatments, it's best to get the professionals to do it. At our Tropika Club Deals site, keratin lash lifts range between $50 to a little over $100. It's common for salons to offer a discount for first trials, so you might see prices that go as low as $38. If you're looking at prices lower than that, all we can say is that you better be doing your homework before you dive into that. And, if you can, get a go-ahead from your dermatologist before you book your lash lift appointment.
If you want to punch up your keratin lash lift, you can opt to get a lash tint or tint treatment as you get the keratin lash treatment. That can add a fresh dose of colour to your lashes. That might help you go mascara-free before you head back to touch up your keratin lash lift.

We need your help! Do you know any other noteworthy content or articles to be added to our magazine? If so, do write to us via our email at [email protected]. Tropika Club will do a review of your recommendations and update the list accordingly.
---
Meanwhile, check out Tropika Club's Ecosystem of Websites
Tropika Club Magazine – Tropika Club Magazine crafts articles on all things Singapore, but with a greater emphasis on local businesses based on our #SupportLocalSG initiative. We check out and feature local businesses of all categories, ranging from your neighbourhood hawker stalls to the aesthetic clinics in town. We also cover local content ranging from beauty, lifestyle, places, eats and what's on in SIngapore. Our Top 10 rankings include local food and service establishments based in different regions in Singapore.
Tropika Club Deals – Search for the best voucher and coupon deals. Tropika Club Deals is ideal for customers who want to discover the best deals without having to commit to a specific appointment date and time. Choose from guaranteed discounted deals in the categories of hairstyling, hair removal, facial & aesthetics, body slimming, brows & lashes, nails & makeup, massage & spa or fitness & wellness. Customers can also buy vouchers as gifts or to use for the future.