5 Essential Tips on Choosing the Perfect Foundation
How to choose the perfect foundation shade?
Let's face it. On some days, you might want to use a lightweight luminous finish. On other days, you might prefer a foundation with a fuller coverage. Rotating between a working weekday and a weekend, or when you transit from a hectic day of work to an evening wine and dine, you would like to find the right colour foundation that can help you achieve the right finish for the occasion. Let Tropika Club help guide you with these 5 essential tips on choosing the perfect foundation.
---
---
Let's start from basics: What is a foundation?
Foundation is exactly what its name suggests: the base upon which you'll build your entire makeup look. 'Foundation' is an umbrella term for a wide variety of products that vary in texture, colour, and consistency. In simple terms, foundation is a cosmetic that can be applied to your entire face (and sometimes, even your neck and other body parts) to provide a nice even finish to your skin. Concealer is meant to conceal, while foundation is meant to be the base — or 'foundation' — of your look. Noto also stresses the importance of going easy with foundation or tinted moisturizer before applying concealer on any blemishes, as she says this is what gives the most natural-looking coverage
1. Pick the Perfect Colour
Some people love a tan while some are in search of a means to lighten their skin tone. However, trying a different coloured foundation is not the thing to do. Wearing a lighter tone will likely make you seem like a ghost since it will create a grey undertone and going too dim may make your face look blotchty… So, to avoid both situations, make sure that the foundation evens out your complexion and gives it a bright glow instead of changing this up entirely. No one should go out looking for a foundation that modifies their attributes. A base is supposed to enhance your natural beauty so make sure that you find one which does precisely that.
2. Know your Undertone
While choosing your base, always select a color keeping in mind your natural skin's undertone. However, it is not uncommon to have a trendy, pink undertone either so be sure to know which applies to you before shopping. If you are not sure, stand under a bright light and examine the underside of your forearm. If the veins on your forearm are olive, your skin has a yellowish tone. If they're bluish in colour, you get a pink undertone.
3. How much coverage would you need?
If you do not adorn makeup, or dislike wearing them, then you might consider a full-coverage foundation as being too heavy. Understanding the look and level of every coverage level is essential in choosing the right one for you. Generally, with sheer to medium coverage, you are still able to see your skin through the foundation. If you are unsure of the coverage that you require, always default on a lighter tone.
4. Choose foundations suited for Singapore's humid weather
In Singapore's hot and humid weather, it can be hard to find a foundation that can last throughout the day. The humid weather can also cake up your foundation by mid-day, so you need to consider the right kind of foundation suited to your commuting patterns and your workplace or office environment. Generally, choose a foundation that can withstand Singapore's weather and yet deliver a good balance between coverage and luminosity.
5. Choose your preferred finish
The last piece of the foundation puzzle is finish. Most foundations are described as matte, radiant, glowing, natural, and so on. ​Foundations that bear words such as 'dewy', 'glowing,' and 'luminous' on the package contain light-reflecting pigments and shimmer to give the skin a radiant finish. These foundations are better for those who want to make dull skin look healthier and more youthful.
Foundations that are meant to give the skin a natural finish are often described as 'natural' or 'matte' (shine-free) and rarely contain mica or other reflective ingredients. Matte- or natural-finish foundations look more like real skin, which makes them ideal for oily or combo-oily complexions.
Once you've decided what sort of coverage, formula, and finish you'd like, you're well on your way to picking out the perfect foundation for you. 
---
Meanwhile, check out Tropika Club's Ecosystem of Websites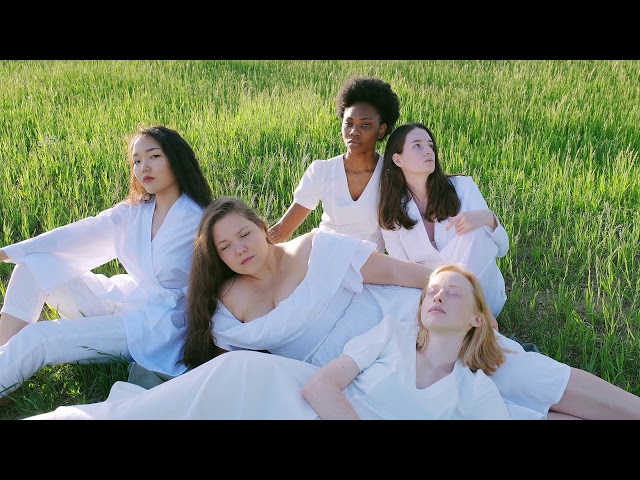 TROPIKA CLUB DEALS
Search for the best voucher and coupon deals with up to 5% cashback
TROPIKA CLUB BOOKINGS
Discover and book services at amazing off-peak discounts.
TROPIKA CLUB MAGAZINE
Get the latest scoop on beauty, wellness, eats and all things Singaporean.
Tropika Club Deals – Search for the best voucher and coupon deals. Tropika Club Deals is ideal for customers who want to discover the best deals without having to commit to a specific appointment date and time. Deals allow customers to buy vouchers and coupons in advance and to arrange the appointment directly with the merchant or business. Customers can also buy vouchers as gifts or to use for the future.
Tropika Club Bookings – Discover and book services at amazing off-peak discounts. Tropika Club Bookings is ideal for customers who want to see the full selection of a merchant or business. Customers can search by merchant or service categories and then choose from a full range of service offerings. Customers can also see if there are any off-peak discounts for the selected service(s). Customer will book the appointment for the specific date and time.
Tropika Club Magazine – Get the latest scoop on beauty, wellness, eats and all things Singaporean. Tropika Club Magazine crafts and curates articles for the discerning Singapore male and female. We provide up-to-date articles on Beauty and Vogue for gals, and articles on Grooming and Style for guys. We also cover local Singaporean content under City. Supporting Tropika Club's vision to bring the best beauty, wellness and fitness services to our visitors, we also have a review section on the best services and selections under Top Picks. This features the Top 10 rankings for your beauty and wellness salons based on the various regions in Singapore.
---