6 Tips to Stay Healthy While Staying Home
Many of us are worried about the ongoing COVID-19 situation, experiencing all sorts of anxieties about our health, our loved ones, our finances, and how we are going to cope during this period. These are unprecedented times, and the circuit breaker measures implemented by the Singapore government will drastically change life as we know it. Given that our usual routines will be altered beyond our control, how do we then maintain a sense of normalcy essential for our mental health? If there is just one recommendation that Psychotherapist Sophia Goh could give that would make the greatest impact on your emotional and mental health, it would be to create and maintain a regular routine. Curated by the Tropika Club team.
---
Here are some of her essential tips for creating and maintaining a regular routine during these times.
1. Make time for movement everyday
Being in a confined space for long periods of time can feel depressing. Whether indoors or outdoors, it makes a big difference to your mood when you schedule time for 30 minutes of movement every day.

Here are some ideas for moving daily:
• Take a walk or jog around the neighbourhood park
• Do some light stretches or yoga exercises
• Try at-home workouts on YouTube
• Find some fun ways to incorporate exercises that you have been doing outside
2. Stay connected with others
Maintaining healthy relationships with others is important for our mental health.
Here are some ideas for staying connected while staying home:
• Organise daily or weekly accountability calls with friends or colleagues
• Hold social gatherings via video conferencing (Sophia's book club is reading Anger: The Misunderstood Emotion via Zoom this month!)
• Have a Netflix Party with friends
• Stay in touch with friends and family members via phone messaging, video calls, or via social media platforms
3. Schedule in quiet time
It's easy to turn to our mobile phones and laptops continuously throughout the day, since it will be our main form of communication with the outside world during this period of time. It is important for our emotional and mental health to schedule quiet time for ourselves and disconnect with the outside world from time to time.
Here are some of Sophia's favourite apps for unwinding throughout the day.
4. Maintain regular sleep and wake hours
It's not a big deal if you wake up late the next day after a night of binge-watching Netflix till late. After all, there is no morning rush hour traffic to contend with, and maybe even no one to check if you are 'at work' on time.
However, it is easy for this habit to spiral downwards quickly, and you may find yourself sleeping later and waking up later more and more frequently. Having irregular sleep hours leads to a number of problems, such as difficulties falling sleeping and staying asleep, and also fatigue and difficulties concentrating during the day.
As tempting as it may be to forgo regular routines during this period, try to go to sleep and wake up around the same time every day.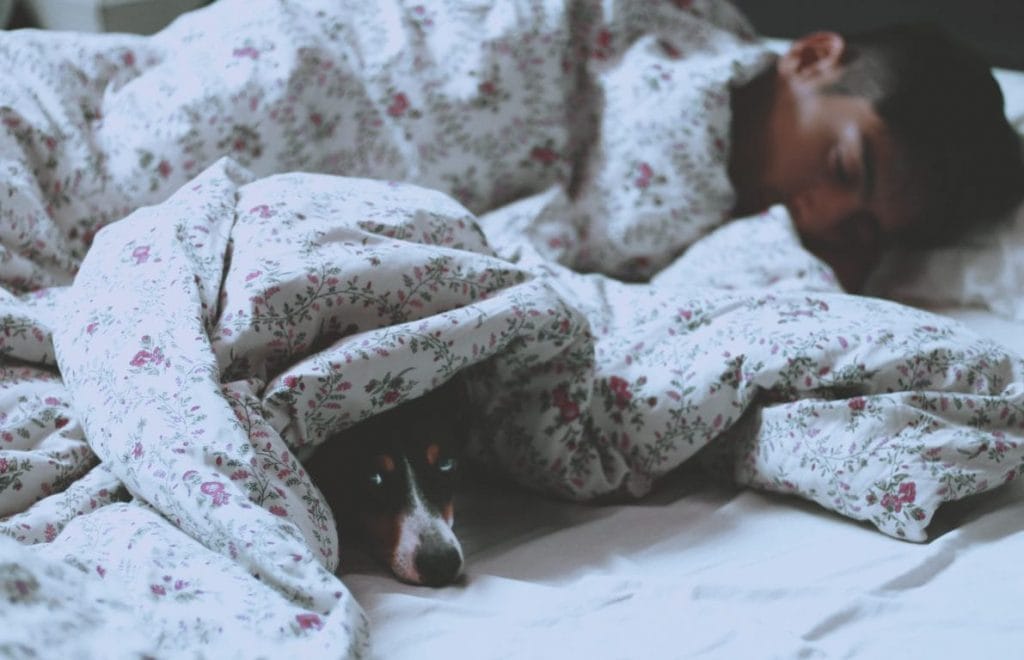 5. Set out key tasks for the day
Having time flexibility is one of the likely benefits of #stayhome. Without having to commute to the office and having someone to tell you what to do and when, it is easy to feel that the days are passing by in a blur. Whether you're working from home, taking this time to explore something else, or taking a break, set out a few key tasks for your day.
It could be a simple list of 3 to 5 things that you would like to accomplish for the day, such as:
• Read 10 pages of a book
• Call Grandma
• Pack kitchen cabinet
• Send email to Jenny
• Put on a face mask
7. Block off time for self-care

Here is the critical step to making self-care work: blocking off time on your calendar for it.
Self-care is something that rarely happens by chance. It needs to be scheduled in just like anything else that you would like to do. Intentionally block off time in your calendar for exercise, personal reflection, and other things that you would like to do for self-care, such as reading or listening to music.
"For me, time for exercise and my morning routine are the first things that I block off on my calendar every week, even before I schedule in any work commitments. This ensures that I always have some time during the week for self-care, no matter how busy I may be."
In sum, as we weather the storm given the uncertainty of the COVID-19 situation, keep in mind the importance of creating new routines and maintaining a regular routine during this period of time.
—

If you need to reach out for professional support during this period of time, Sofia Wellness Clinic remains open via online telehealth consultations. Please feel free to contact Sophia or book an appointment here.
Featured Contributor: Sophia Goh
Sophia Goh is a professional counsellor and psychotherapist based in Singapore. She holds a Master of Arts in Counselling and Guidance and is the founder of Sofia Wellness Clinic. She is passionate about helping individuals lead successful, fulfilling and well-meaning lives – one that they would be eager to jump out of bed for. She works closely with teenagers and adults to help them overcome life challenges and flourish as individuals.

Her areas of expertise are in Depression, Anxiety and Stress Management, Anger Management, Life Transitions, Career Counselling, Relationship and Self-esteem Issues. She also works with teenagers and parents on Child and Adolescent Issues, Peer Pressure, Bullying, Academic Stress and Difficult Parent-Child Relationships.
Click here for Sophia's full bio.
---
Meanwhile, check out Tropika Club's Ecosystem of Websites

Tropika Club Magazine – Tropika Club Magazine crafts articles on all things Singapore, but with a greater emphasis on local businesses based on our #SupportLocalSG initiative. We check out and feature local businesses of all categories, ranging from your neighbourhood hawker stalls to the aesthetic clinics in town. We also cover local content ranging from beauty, lifestyle, places, eats and what's on in SIngapore. Our Top 10 rankings include local food and service establishments based in different regions in Singapore.
Tropika Club Deals – Search for the best voucher and coupon deals. Tropika Club Deals is ideal for customers who want to discover the best deals without having to commit to a specific appointment date and time. Choose from guaranteed discounted deals in the categories of hairstyling, hair removal, facial & aesthetics, body slimming, brows & lashes, nails & makeup, massage & spa or fitness & wellness. Customers can also buy vouchers as gifts or to use for the future.
a great, informative read. now i think i'll go get the right shampoo.