7 Points Every Singaporean Should Know Before Getting a Facial
Choosing a relaxing facial experience is probably on most ladies' to-do list as it lets you unwind and kick back while the beauty consultant does her magic on your skin. These seven key points prior to getting a facial will prep you for it if you are a first-timer aiming to enjoy a pampering facial session. And also if you have actually gone with facials many times, it will not harm to maintain these pointers in mind. Read on to find out more about the 7 essential points every Singaporean should take note of before choosing a facial. Brought to you by the Tropika Club team.
---
1. Do extensive research prior to choosing a beauty salon
Beauty salons are superabundant in Singapore and you might be tempted to just pick the first appropriate one that you find. But our skin is very fragile so it's ideal to pick a beauty salon you recognize would certainly do an excellent job.
Review testimonials. Referral from reliable sources such as family members and also buddies will help you to find a reliable beauty or facial salons offering consistent quality of treatments with great customer service. If the price is too good to be true, you will need to do more research to see if it is a genuine offer (e.g. anniversary promotion), or is it a bait to lure unsuspecting customers into the salon where the sales consultants will do a hard-sell. Avoid these salons at all costs!
---
2. Know which facial treatment solution is right for your skin.
There is no one dimension fits all solution when it pertains to facials. Which is why several beauty parlours use personalized solutions so clients get the most effective outcomes based on their skin concerns and beauty goals. Prior to committing to that treatment package though, ensure you recognize your skin type and skin problems such as acne or wrinkles etc. to make sure that you know whether the beauty therapist is recommending something that fits your skin.
According to the experts at Wellaholic, there are various treatments for various skin concerns:
Acne-prone skin – Treatments such as Elight Facial Collagen Boost will help limit bacterial infection on the skin. Additional retinol or retinoid serums will help to treat moderate acne and kill excess skin bacteria.
Acne scars and pigmentation – Treatment such as microneedling will provide the mechanical exfoliation action to smoothen the scars over time.
Facial lifting – To treat saggy skin, an intense radiofrequence V-lift will help to firm and lift the skin to have a sharper and "V-look" effect for the entire face.
You may likewise be tempted to upgrade your facials to reap even more benefits during your very first session, as it can be rather tough to deny the beauty therapist when she starts to upsell. Nonetheless, we suggest to only make that decision from your 2nd session onwards so you have time to see if your skin responds favourably to what has been done to it so far in the first session.
---
3. Understand the post-treatment effects of a facial.
Those facial advertisements you see online on television constantly reveal the model walking out of the beauty parlour with perfect, glowing skin. While this may be true, the reality is: be prepared to see redness and also swelling on your skin afterwards. Inflammation sometimes do happen, and a little downtime is not necessarily a bad thing.
Facials would normally involve soothing masks to reduce swelling yet those with sensitive skin might still see some soreness. Don't stress way too much about it as they would usually vanish after a couple of hrs or eventually later on.
---
4. Don't try a facial just before a large important event.
Facials that entail extraction, exfoliation, chemical peels as well as laser treatments need to be avoided at the very least one week before a huge occasion. You don't want to grace your own wedding with a severely inflamed face! Extraction sometimes results in soreness, swelling as well as scabs, while chemical peels can trigger your skin to peel off. Generally, as a rule of thumb, do not try any new facial treatments just before an important event.
Toxic substances that are being released from the skin as part of the facial treatment may trigger your skin to end up being inflamed. This normally takes three to four days to subside so you will need to take note of this as well.
If you truly intend to give your skin some perk-me-up prior to the event, treat it to some sheet masks however stay clear of new items that might aggravate your skin.
5. You do not necessarily obtain instant results.
ou can expect good results from your facial treatment the very first 24-hour for most laser therapies. However, for typical facials that entail removal, outcomes may take longer as the skin normally takes a couple of days to emerge when your skin has had sufficient rest to recover from the removal. For other treatments such as microneedling, it will take as much as four to six sessions to see great results as the scar and pigmentation removal is not easy and will take time for the skin's natural healing process to take place.
So, do not always expect immediate results as well as depend on that you are action to far better skin whenever you opt for a facial!
---
---
6. Try not to use make-up right after a facial.
This is not a hard and fast rule but it's suggested to maintain your skin free of make-up to allow it take in all the take advantage of the facial. No make-up on your skin means better breathability to allow it to heal faster.
Clare Rogers, owner of The Treatment Rooms in Brighton, says: "If your skin reacts to treatments by becoming red and sensitive, avoid base make-up for 24 hours. If you have regular facials and know your skin doesn't flare up, then you could have a facial in the morning and get away with wearing make-up in the evening."
---
7. Don't wax or shave your face before a facial session.
If you have the practice of shaving, threading or shaving your face to free yourself of any type of hair, make certain you don't do it prior to your facial session. Any kind of hair removal can aggravate the skin and causes either inflammation or breakouts after a facial.
It's ideal to embrace a facial when you haven't done anything to your face in a while so that the aesthetician sees the real version of your skin as well as understands what to do to help boost its condition to bring the best results for the facial treatment session.
---
Everyone deserves to be treated with love. The fact that society is running at full speed, stress is taking a toll on our lives. Sometimes, you just need a massage to rid the stress and refreshes the body. As they always say, "you are one massage away from good mood". Today, The Tropika Club Team has rounded up the Top 10 Spa & Massage Services in Downtown Singapore (this includes Marina Square, Chinatown, Clarke Quay and Tanjong Pagar areas) that will help you to find that perfect place. Read on, and pamper yourself with love today!
---
Meanwhile, check out Tropika Club's Ecosystem of Websites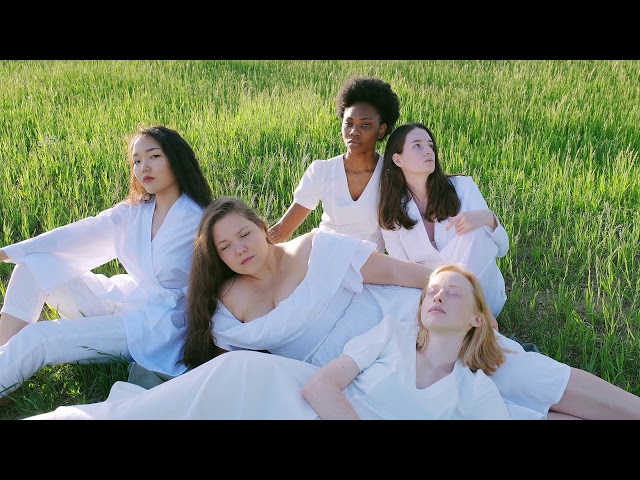 TROPIKA CLUB DEALS
Search for the best voucher and coupon deals with up to 5% cashback
TROPIKA CLUB BOOKINGS
Discover and book services at amazing off-peak discounts.
TROPIKA CLUB MAGAZINE
Get the latest scoop on beauty, wellness, eats and all things Singaporean.
Tropika Club Deals – Search for the best voucher and coupon deals. Tropika Club Deals is ideal for customers who want to discover the best deals without having to commit to a specific appointment date and time. Deals allow customers to buy vouchers and coupons in advance and to arrange the appointment directly with the merchant or business. Customers can also buy vouchers as gifts or to use for the future.
Tropika Club Bookings – Discover and book services at amazing off-peak discounts. Tropika Club Bookings is ideal for customers who want to see the full selection of a merchant or business. Customers can search by merchant or service categories and then choose from a full range of service offerings. Customers can also see if there are any off-peak discounts for the selected service(s). Customer will book the appointment for the specific date and time.
Tropika Club Magazine – Get the latest scoop on beauty, wellness, eats and all things Singaporean. Tropika Club Magazine crafts and curates articles for the discerning Singapore male and female. We provide up-to-date articles on Beauty and Vogue for gals, and articles on Grooming and Style for guys. We also cover local Singaporean content under City. Supporting Tropika Club's vision to bring the best beauty, wellness and fitness services to our visitors, we also have a review section on the best services and selections under Top Picks. This features the Top 10 rankings for your beauty and wellness salons based on the various regions in Singapore.