7 Things that can Influence your Breast Size
The human body is unique; there are several stages of development common to human life. From puberty to adulthood are called adolescence; when childhood stage ends, the body begins to mature sexually. During the puberty stage, the human body changes. The hormonal signal is part of the reproductive system to evolve. Girls start developing breasts, pubic and underarm hair also begins to appear. At this stage, usually, our parents will ensure we absorb more nutrients.
When a human body completes its growth and reaches sexual maturity, it enters the stage of life called an adulthood, body systems no longer increase in size. Many women want an enhanced appearance without the look of being overly unnaturally large; they will try different ways to achieve the best result. People always follow the myths but never understand and find out the main reason for the things that influence our breast size. So today the Tropika Club team is going to share seven everyday things that can influence your breast size.
---
Family History

Family genre is one of the factors that might affect your breast size. It also helps dictate your hair and skin also got influence with height and weight. Even one of your family member grow to have C cup, that doesn't guarantee that you will have C cup as well. This is supported by evidence showing that women with larger breasts tend to have higher estrogen levels; breast size may therefore serve as an indicator of potential fertility. However, breasts become less firm with age and parity, and breast shape could thus also serve as a marker of residual fertility.
Weight
Weight is one of the factors affecting breast size. Breast are partly composed with fatty tissue, so an increase or decrease in your weight would affect the size of the breast. Breast size depended on the two primary hormones, which is Estrogen and Progesterone. If your body lack nutrition, it will lead to inappropriate secretion of these two hormones. Typically people who gone through diet plan without planning well may cause breast size to become small. Hence you will need to find out how to increase breast size with food. Always remember changes in weight will reflect changes in breast size.
Workout Routine

Nowadays, people tend to keep the body in good shape will conduct more exercises. Try excesses like push up, arm circles and wall presses. Do more exercises which targeting your upper body will help strengthen your chest muscles and improve your posture, which will make your breast look perkier.
Menstrual Period
Have you ever know that this is the most critical period after adulthood stage end? Hormonal changes drive breast size. So every month, you will experience your breast feeling fuller because of the estrogen's effect on the breast tissue. In this period you should eat estrogenic foods to increase breast size quickly. Estrogen is high during puberty but when women step out of adolescence without estrogen flow, the breast doesn't develop as much as they should have been. Most women have changes in the breasts at different times during their lifetime. Before or during your menstrual periods, your breasts may feel swollen, tender, or painful. You may also feel one or more lumps during this time because of extra fluid in your breasts.
Correct Diet
Diet plays a significant role in shaping up the body. If you have proper nutrition, it will help to boost up your boobs.Milk, Green leafy vegetables, Nuts & soy milk: the tissues of the breast have complied from fat. So its essential to include fats in your diet to boost up your boobs. Green leafy vegetables contain a high amount of phytoestrogens which naturally enlarge breast tissues
Age
Its common for women at certain age to have boobs that become softer, less dense, or have breasts that experience a shift in their shape. Lifestyle and activity will affect the breast size and its elasticity. To mitigate this, you can try to do more exercises which targeting your chest muscles. Alternatively, you can also try to massage your breasts. This only prevents breast cancer but also will help increase blood flow and stimulate collagen production. From around the age of 40, you can expect your breasts to change in size and shape. It's normal for breast tissue to become less glandular and more fatty as you get older, which makes them feel less firm and full. With age, there's also an increasing risk of abnormal growths in the breast.
Pregnancy
Many women experience breast changes in early pregnancy – in fact, it's often the first sign you're pregnant. Surging hormones and a shift in breast structure mean your nipples and breasts may feel sensitive and tender from as early as three or four weeks. Some mums-to-be have sore breasts during pregnancy right up until the birth, but for most it subsides after the first trimester. Starting around 6 to 8 weeks, you may notice your breasts getting bigger, and they'll continue to grow throughout your pregnancy. It's common to go up a cup size or two, especially if it's your first baby. Your breasts may feel itchy as the skin stretches, and you may even develop stretch marks on them.
---
Meanwhile, check out Tropika Club's Ecosystem of Websites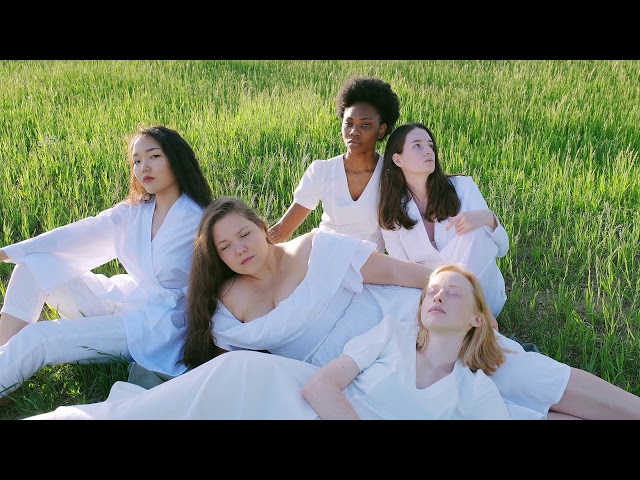 TROPIKA CLUB DEALS
Search for the best voucher and coupon deals with up to 5% cashback
TROPIKA CLUB BOOKINGS
Discover and book services at amazing off-peak discounts.
TROPIKA CLUB MAGAZINE
Get the latest scoop on beauty, wellness, eats and all things Singaporean.
Tropika Club Deals – Search for the best voucher and coupon deals. Tropika Club Deals is ideal for customers who want to discover the best deals without having to commit to a specific appointment date and time. Deals allow customers to buy vouchers and coupons in advance and to arrange the appointment directly with the merchant or business. Customers can also buy vouchers as gifts or to use for the future.
Tropika Club Bookings – Discover and book services at amazing off-peak discounts. Tropika Club Bookings is ideal for customers who want to see the full selection of a merchant or business. Customers can search by merchant or service categories and then choose from a full range of service offerings. Customers can also see if there are any off-peak discounts for the selected service(s). Customer will book the appointment for the specific date and time.
Tropika Club Magazine – Get the latest scoop on beauty, wellness, eats and all things Singaporean. Tropika Club Magazine crafts and curates articles for the discerning Singapore male and female. We provide up-to-date articles on Beauty and Vogue for gals, and articles on Grooming and Style for guys. We also cover local Singaporean content under City. Supporting Tropika Club's vision to bring the best beauty, wellness and fitness services to our visitors, we also have a review section on the best services and selections under Top Picks. This features the Top 10 rankings for your beauty and wellness salons based on the various regions in Singapore.