Top 10 Best Apartments in Bondi Sydney
Bondi is one of the most popular neighbourhoods in Sydney, and home to some of the best apartments. With its stunning beaches, beautiful parks, great nightlife and fantastic restaurants, it's no wonder Bondi is the destination of choice for many people looking to rent an apartment in Sydney. Whether you're looking for luxury accommodation or a more budget-friendly option, this list of top 10 best apartments in Bondi Sydney should help you find something that suits your needs.
---
#1 – Bondi 38 Serviced Apartments
Introduction: Bondi 38 Serviced Apartments is a wheelchair friendly accommodation option for those wanting to enjoy everything Bondi and Sydney has to offer.
About
One Bedroom Suite – Balcony & Ocean Views
Two Bedroom Interconnecting – Ocean Views & Balcony
One Bedroom Apartment – Balcony
Studio Suite – Balcony & Ocean Views
Location: 38 Campbell Parade, Bondi Beach NSW 2026, Sydney, Australia
Contact: +61 409 946 313
Website: Website Link Here
---
#2 – Bondi Beach Studios
Introduction: Luxury meets location
Introducing Bondi Beach Studios: contemporary, fully-furnished apartments in one of the world's most iconic postcodes. Here, you'll discover the magic of Sydney – surrounded by the best cafes, the freshest foods, and some of the most spectacular beaches in the country.
Think: light-washed timber floors, high-end European appliances, and sleek, contemporary amenities; all complemented by an abundance of natural light and an unbeatable location. These understated luxury studio apartments take Bondi Beach accommodation to a whole new level, and are available for short or long-term rentals.
Bondi road lies in the middle of this intimate and local community. Go east and you'll find Bondi Beach; the famed coastal town overflowing with cafes, restaurants, bars and
boutiques. Go west and you'll reach Bondi Junction; complete with a Westfield shopping centre, supermarkets, cinemas and a train station and bus depot that connects
you with Greater Sydney and beyond.
About
Studio Suite I
Studio Deluxe
King Suite Deluxe
Penthouse Suite
Location: 89 Bondi Road, Bondi, NSW 2026 Australia
Contact: +61 425 234 855
Website: Website Link Here
---
---
#3 – Urban Rest Apartments – The Azure Bondi
Introduction: Stylish and sleek Bondi apartments situated halfway between Bondi Beach and Bondi Junction, making it perfect both for work and leisure. All apartments have been finished to the highest standard and include a large covered balcony.
Azure Bondi is a beautiful property with impressive architecture and attention to detail. Modern and luxurious interior with stunning artwork by the famous photographer Matt Pearson in every apartment. The perfect location for surfing, dining, yoga, coastal walks and an overall laid-back lifestyle, while still being close to the city.
About
24hrs Customer Service
Contactless Check-in
Wellness Focus
Design
Location: 1/9-11 Penkivil St, Bondi NSW 2026, Australia
Contact: +61 2 7202 2327
Website: Website Link Here
---
---
#4 – Ultimate Apartments Bondi Beach
Introduction: The hotel-style self-catering apartments offer accommodation for families, couples or singles, whether they are on holiday, business or anything else. Each apartment has complimentary secure parking, and there is a laundry, pool and wireless internet available. We believe that we offer the best combination of location, facilities and value relative to other Bondi Beach hotel or apartment accommodations.
About
Openair Cinema
Bowl-a-Rama
City2Surf
Festival of the Winds
Location: 59 O'Brien Street, Bondi Beach NSW 2026, Australia
Contact: + 61 (0)2 9365 7969
Website: Website Link Here
---
#5 – Amari Bondi
Introduction: Sydney's world-famous Bondi is about to get even more fabulous with the release of Amari Bondi, the ultimate Iconic apartments. Ranging from 1-bedroom apartments to opulent 3-bedroom, 2-bathroom penthouses in a striking nine-story building, they represent everything you've come to love about beautiful Bondi.
About
fabulous shopping
delightful restaurants
Dedicated workspace
Pets allowed
Location: 38 Ocean St N, Bondi NSW 2026, Australia
Contact: +61 1300 640 090
Website: Website Link Here
---
#6 – Bondi Breeze Apartment
Introduction: Bondi Breeze Apartment is located in the Bondi district of Sydney, 1.3 miles from Tamarama Beach, 1.6 miles from Bronte Beach, and 1.7 miles from Bondi Junction Bus/Train Station. The property is an 11-minute walk from Bondi Beach and has free WiFi throughout the property.
About
Beachfront
Family rooms
Free wifi
Location: 212 Bondi Rd, Bondi NSW 2026, Australia
Contact: –
Website: Website Link Here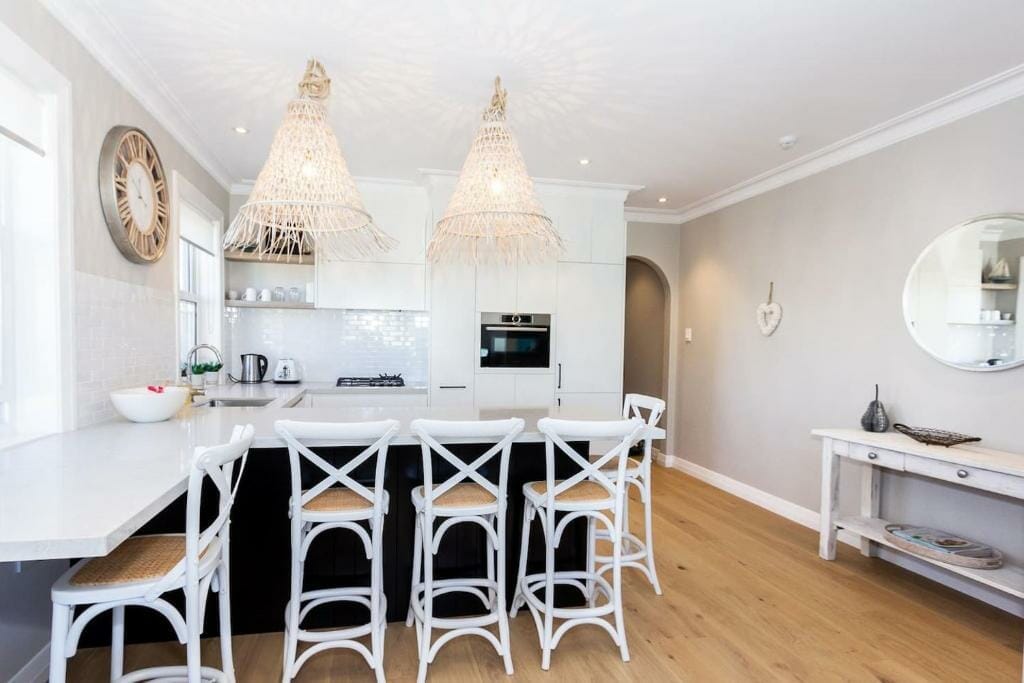 ---
Read Also:

Top 10 Best Serviced Apartments in Adelaide Australia

_ 
---
#7 – Adina Apartment Hotel Bondi Beach Sydney
Introduction: When staying with Adina Hotels, you're able to truly immerse yourself into your destination and live like a local. Adina Apartment Hotels offer stylish apartment living with the services and amenities you'd expect from a hotel. Adina Serviced Apartments offer fully equipped serviced apartments and offer on-call service. Whether you're travelling for work or for pleasure, Adina Hotels are designed to be 'your other address' – your home away from home, offering room to move and space to stretch out in the most convenient of places. World-class facilities and our attentive team make each stay special, allowing you to discover the local lifestyle at its best.
About
Fitness & recreation facilities
Meetings & Events
Kitchenette in All Studios
Location: 69/73 Hall St, Bondi Beach NSW 2026, Australia
Contact: +61 2 9300 4800
Website: Website Link Here
---
#8 – Kahlo Bondi
Introduction:
Kahlo Bondi approach is simple – they believe that renting can be made simpler and more stress-free. Whether you're looking for a short-term or long-term stay, make leasing more flexible.
Kahlo Bondi is a luxury escape for the modern traveler. Stay at Kahlo and experience the best in style, comfort, convenience, and flexibility.
About
Apartment 1- 2bedroom, 4guests, 1bath, 1car
Apartment 2-3bedroom, 6 guests, 2bath, 1car
Location: 35 Bennett Street. Bondi
Contact: 1300 663 800
Website: Website Link Here
---
#9 – Bondi Beachfront Penthouse Apartment
Introduction: Welcome to your one-stop for holiday accommodation in & around Bondi Beach.
They offers a selection of beautifully furnished holiday homes with modern comforts & spacious living areas. All homes are immaculately kept & located in prime locations near the city & beach with public transport nearby. Perfect for guests looking for a beautiful home away from home. They invite you to enjoy Sydney in one of them.
About
Barbecue
Bondi lifestyle
Spacious balcony
Location: Sydney, NSW, Australia 2026
Contact: +61 430 561 657
Website: Website Link Here
---
#10 – Hotelesque
Introduction: Hotelesque never stops dreaming about ways to improve. Home Hotel Living in Sydney's most sought-after
suburbs. They delight in customers and hosts enjoying the experience as much as do.
About
Stunning Penthouse with uninterrupted ocean views
World Class in Tamarama Beach with Expansive Views
Bondi Penthouse with Amazing Views and Pool
Location: L109/180 Campbell Pde Bondi , Bondi Beach, NSW, Australia, New South Wales
Contact: +61 431 056 760
Website: Website Link Here
---
Have a Place to Recommend?
Your contribution is valuable to us! Are there any outstanding businesses that you believe should be added to our list? If so, please send your recommendations to us at [email protected]. Tropika Club will review your suggestions and update the list accordingly. Thank you for your help in making our list of businesses as comprehensive and accurate as possible.
---
Meanwhile, Check out Tropika Club's Ecosystem of Websites
Tropika Club Magazine – Tropika Club Magazine is a Singapore-based publication that features articles on a wide range of topics with a focus on local businesses and content for the region. The magazine emphasizes supporting local businesses through its #SupportLocal initiative, which includes coverage of everything from neighborhood hawker stalls to aesthetic clinics in town. In addition to highlighting local businesses, Tropika Club Magazine also covers a variety of local content, including beauty, lifestyle, places, eats, and what's on in Singapore and the Asia Pacific region.
Tropika Club Deals – Tropika Club Deals is a leading online deals and voucher shopping site in Singapore, offering amazing discounts on beauty, wellness, and fitness products and services. It's the perfect platform for customers who want to discover the best deals without having to commit to a specific appointment date and time. These deals are available at major beauty stores, facial salons, hair salons, and other brands in Singapore, with no minimum spend required. Choose from guaranteed discounted deals in the categories of hairstyling, hair removal, facial & aesthetics, body slimming, brows & lashes, nails & makeup, massage & spa or fitness & wellness. Tropika Club Deals is also ideal for customers who want to buy vouchers as gifts or to use for the future. So whether you're looking to save money on your next haircut or want to treat yourself to a relaxing massage, Tropika Club Deals has got you covered with the best voucher and coupon deals in Singapore!