Top 10 Best Bars and Pubs in Singapore for a Romantic Outing
Whether you're on a first date or celebrating a special anniversary, a romantic night out at one of Singapore's best bars and pubs is sure to be a night to remember. To help you plan the perfect evening, we've put together a list of the top 10 best bars and pubs in Singapore for a romantic outing. From craft beer bars to hidden speakeasies, these are the perfect spots for an intimate night out.
---
#1 – Jekyll & Hyde
Introduction:
Jekyll & Hyde was one of Singapore's pioneer cocktail bars. They relocated in 2020 to their new home along Neil Rd, spanning two floors, where they have relaunched as a restaurant.
They serve Singapore soul food created by their Head Chef Alvin Tan, and paired with whimsical cocktails to elevate your dining experience.
Their courtyard is also pet-friendly if you'd like to bring along a furry friend!
Menu Items:
HO-SAY SEAFOOD HOKKIEN MEE (Price $26)
DUROC PORKY CHOP (Price $33)
JEKYLL'S HUA TIAO BEE HOON (Price $30)
SIGNATURE CHAR KWAY TEOW (Price $29)
Location: 74 Neil Road, Singapore 088839, Singapore
Contact: +65 8940 2450
Website: Website Link Here
---
#2 – Bar Square
Introduction:
Located on Level 25 of Andaz Singapore, Bar Square offers a backdrop of dramatic sunsets with servings of Singapore-inspired cocktails. Decked out with statement communal bar counters, Bar Square invites guests to come up close and personal with our mixologists and to explore the many tastes of Singapore with localised infusions and tipples.
Menu Items:
Ceylon Fling (Price $26)
Queen Majestic (Price $26)
Citrus Chijmes (Price $26)
Jewel (Price $26)
Location: level 25, Andaz Singapore
Contact: +6564081288
Website: Website Link Here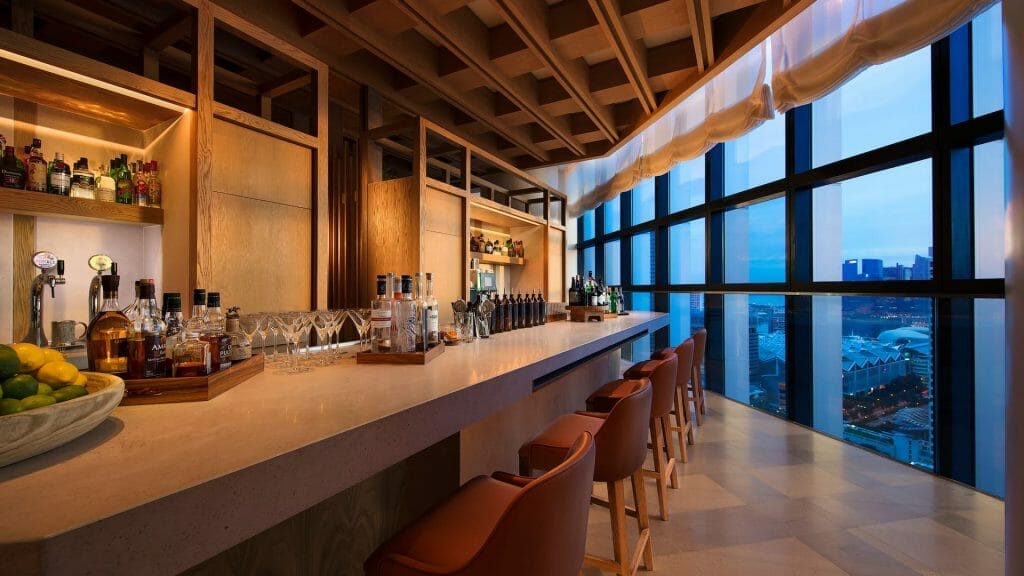 ---
---
#3 – Graffiti Sky Bar
Introduction:
Sitting aloft the hotel, Graffiti Sky Bar is the quintessential hidden gem. Slip into this seductive space and be greeted by a stunning and unique view of the harbour coastline; the stylish bar comes alive as the evening fades. Mingle and enjoy a selection of impeccable cocktails, spirits, wines and beers while soaking in the beautiful sunset.
Menu Items:
Last Gossip (Price $16)
Lychee Martini (Price $14)
Singapore Sling (Price $15)
Spin Me Up (Price $17)
Location: CARLTON CITY HOTEL SINGAPORE, 1 GOPENG STREET SINGAPORE 078862 ROOFTOP LEVEL 29
Contact: (65) 6632 8929
Website: Website Link Here
---
_

Read Also:

Singapore's Top 10 Authentic Bars and Pubs
---
#4 -Barbary Coast
Introduction:
Plush and opulent, Barbary Coast Ballroom is based on the Ballrooms of San Francisco's yesteryear. Gone are the madams who use to run these fine establishments but they have kept the cacophony of wallpaper and aim to push flavours and experiences to the next level.
Menu Items:
HIGHBALL W SAKURA LOLLIPOP $24
STIRRED W POCKY $28
STIRRED W OLIVE OIL $24
CARBONATED W RICE PAPER FLOWER $22
Location: 16 North Canal Road Singapore 048828
Contact: +65 8869 4798
Website: Website Link Here
---
#5 – The ExciseMan Wine & Whisky Bar
Introduction:
Unique for a specialist bar, The ExciseMan is equally proficient in their range and expertise in wines & whiskies.
And it doesn't stop there – The ExciseMan attracts like-minded folks, keen to discover and experience lesser-known beverages from all corners of the world without prejudice. As we are all on a learning curve, there is always something new to share with fellow enthusiasts. The ExciseMan is not guided by brands, age statements, points or awards, rarity or price.
Menu Items:
Gin & Tonic (Price $20)
Negroni (Price $20)
Whisky Highball (Price $25)
Godfather (Price $25)
Location:
Esplanade Mall #02-27. 8 Raffles Avenue
Singapore 039802
Contact: +65 64620053 (11am-5pm)
Website: Website Link Here
---
---
#6 -CIN CIN
Introduction:
The Fox, known for its quick-wit and playfulness, welcomes you to its elegant abode. So follow the trail down to its den, a haven for gin enthusiasts and an ever-welcoming home of entertainment.
Delve into CIN CIN's collection of well-loved boutique gins and gin-inspired cocktails, with over 500 different ways to build your own Martinis and G&T's.
We raise a toast to all curious tipplers and seasoned imbibers alike.
Menu Items:
SINGAPORE FLIGHT (Price $38)
50 Shades of Red (Price $22)
Sweet Lah You (Price $22)
Let's Par-tea (Price $25)
Location:
Oasia Hotel Downtown
100 Peck Seah Street 01-02 Singapore 079333
Contact: +65 6385 2604
Website: Website Link Here
---
#7 – Flow 18
Introduction:
Share a romantic nightcap or toast to a successful day of business in Singapore at Tonic, the stylish lobby bar at our downtown hotel. Sip signature gin-based cocktails, while discussing your latest unforgettable experience in Singapore.
Menu Items:
GARDEN & CUCUMBER TONIC (Price $16)
DRY MARTINI (Price $24)
BLOODY WATERMELON SLING (Price $26)
MADAME NEGRONI (Price $26)
Location: South Beach Tower 30 Beach Rd, Singapore 189763
Contact: +65 6818 1944
Website: Website Link Here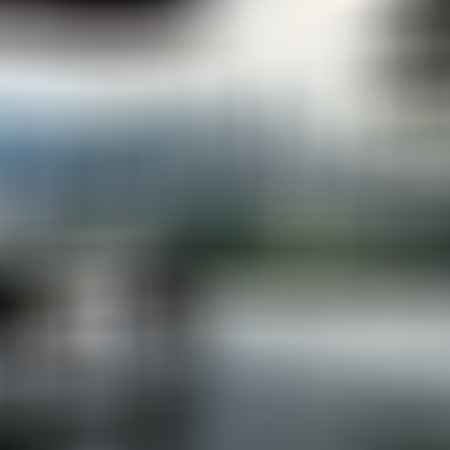 ---
#8 – Stay Gold Flamingo
Introduction:
Founded by next-gen local bartenders Jerrold Khoo & Bai JiaWei, Stay Gold Flamingo was carved as a Third Place for the community in celebration of life, drinks, and music. In short, they want to invigorate the jaded; reminding people to stay gold in fast-paced world we are living in.
Menu Items:
Beach Boys (Price $16)
Garibaldi (Price $16)
Old Fashioned (Price $16)
Aperol Kombu Spritz (Price $16)
Location:
69 Amoy Street
Singapore 069888
Contact: +65 8876 7364
Website: Website Link Here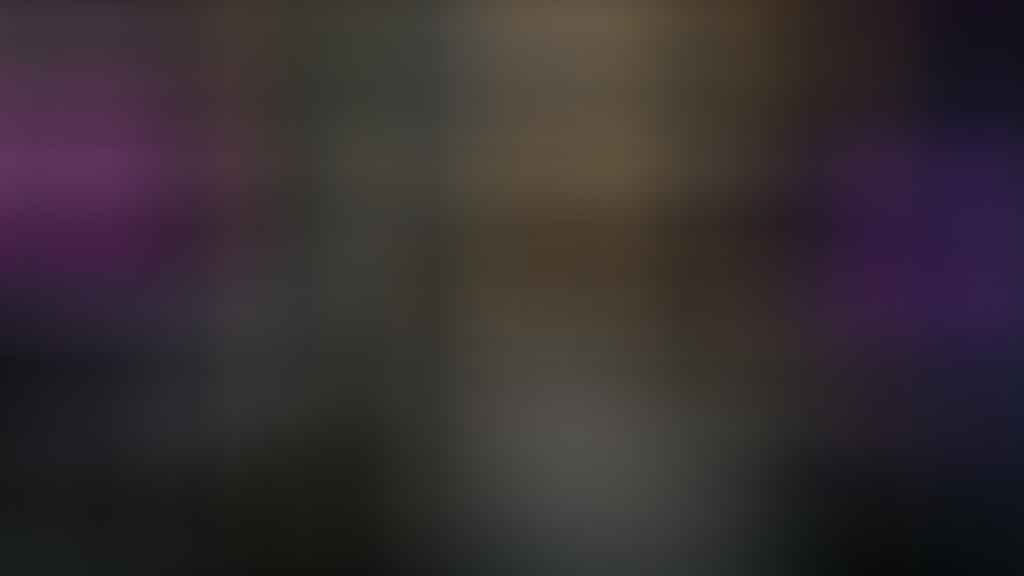 ---
#9 – Anouska's Bar
Introduction:
An ode to Bond girl turned interior designer Anouska Hempel, Anouska's brings you her favourite drinks from around the world spanning the disco era of the 70s and 80s, coupled with mouth-watering delights from The Yellow Pot. Anouska's showcases top – shelf spirits, premium wines, local craft beers, artisanal Chinese teas and cocktails expertly injected with nostalgic Eastern influences — well suited to city dwellers looking for an urban escape.
Menu Items:
Anouska's Sling (Price $26)
Far East Mai Tai (Price $26)
Hong Long Choc (Price $26)
On Her Majesty's Secret Service (Price $26)
Location:
83 Duxton Road
Singapore 089540
Contact: +65 9859 1643
Website: Website Link Here
---
#10 – Isabel
Introduction:
Oozing femininity, walls adorned with hand painted wallpaper, African ebony herringbone floors, Persian silk hand knotted rugs, banquettes clad in plush red velvets and textured French fabrics, Isabel, the signature Bar at the Maxwell Reserve offers timeless elegance, luxury, glamour and intimacy. At night a colossal Pink Onyx statement bar fills the room with a warm glow creating an atmosphere like no other.
Menu Items:
Isabel's Signature Gin & Tonic $24
Beluga Gold Vodka & Tonic $35
French Kiss $28
The Cosmopolitan $28
Location:
The Maxwell Reserve Hotel
2 Cook Street, Singapore
078857
Contact: +65 6914 1400
Website: Website Link Here
---
Have a Place to Recommend?
Your contribution is valuable to us! Are there any outstanding businesses that you believe should be added to our list? If so, please send your recommendations to us at [email protected]. Tropika Club will review your suggestions and update the list accordingly. Thank you for your help in making our list of businesses as comprehensive and accurate as possible.
---
Meanwhile, Check out Tropika Club's Ecosystem of Websites

Tropika Club Magazine – Tropika Club Magazine is a Singapore-based publication that features articles on a wide range of topics with a focus on local businesses and content for the region. The magazine emphasizes supporting local businesses through its #SupportLocal initiative, which includes coverage of everything from neighborhood hawker stalls to aesthetic clinics in town. In addition to highlighting local businesses, Tropika Club Magazine also covers a variety of local content, including beauty, lifestyle, places, eats, and what's on in Singapore and the Asia Pacific region.
Tropika Club Deals – Tropika Club Deals is a leading online deals and voucher shopping site in Singapore, offering amazing discounts on beauty, wellness, and fitness products and services. It's the perfect platform for customers who want to discover the best deals without having to commit to a specific appointment date and time. These deals are available at major beauty stores, facial salons, hair salons, and other brands in Singapore, with no minimum spend required. Choose from guaranteed discounted deals in the categories of hairstyling, hair removal, facial & aesthetics, body slimming, brows & lashes, nails & makeup, massage & spa or fitness & wellness. Tropika Club Deals is also ideal for customers who want to buy vouchers as gifts or to use for the future. So whether you're looking to save money on your next haircut or want to treat yourself to a relaxing massage, Tropika Club Deals has got you covered with the best voucher and coupon deals in Singapore!