Top 10 Best Eats at Blk 16 Bedok South Road Food Centre
Located along Bedok South Road, Bedok South Market Food Centre is home to the legendary Hill Street Fried Kway Teow. So whether you're hankering for a comforting bowl of bak chor mee or eager to sink your teeth into a succulent roast, you can rest assured your cravings will be satiated thanks to these stellar Bedok hawker stalls.
---
#1 – Hill Street Fried Kway Teow
Introduction: Hill Street Fried Kway Teow at Bedok South Market & Food Center is a popular destination for many. Anthony Bourdain, who appeared on CNN as the featured chef of the stall, put his knowledge about Char Kway Teow and its many interpretations globally on display when he showcased this noodle in his episode of Anthony Bourdain Market in New York. This stall, which also has a Michelin star in Singapore, is among its best. Be prepared to wait at least 20 to 30 minutes during lunch time.
Menu Items:
Location: 16 Bedok South Road
#01-41 Bedok South Market & Food Centre
Singapore 460016
Contact: +65 90421312
Website: https://www.burpple.com/hill-street-fried-kway-teow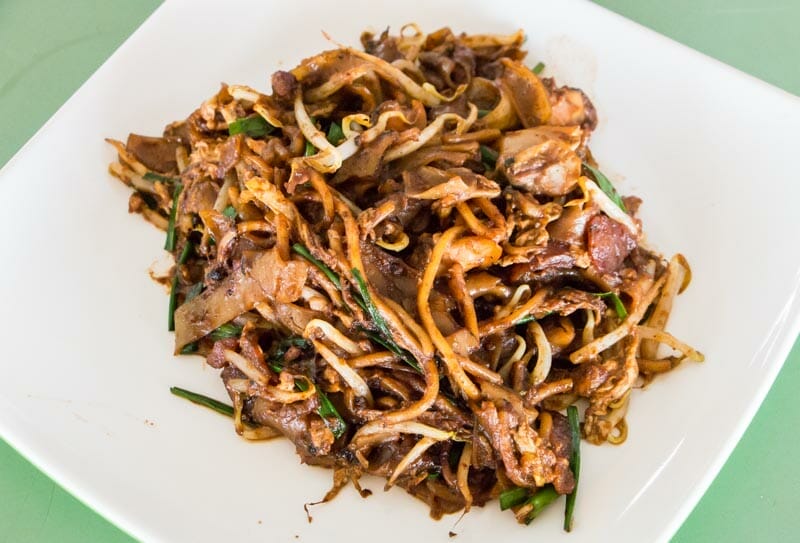 ---
#2 – Bedok South Niu Ji Prawn Noodle
Introduction: The menu's red and yellow prawn noodles are refreshingly bathed in thick sauces. All of the meat found in the tonkatsu is fluffy and tender, but the prawns are likewise sweet and shouldn't overcook. I favor the vegetables to be shredded instead of being picked or chopped. Chili is also hot and spicy enough to add a few bonus points to the food.
Menu Items:
Location: 16 Bedok South Road #01-199 Bedok South Market & Food Centre, Singapore 460016.
Contact: –
Website: https://www.foodadvisor.com.sg/restaurant/bedok-south-niu-ji-prawn-noodles-bedok-south-market-food-centre/
---
---
#3 – Hock Seng Choon Fish Ball Kway Teow Mee
Introduction: Its Dry Fish Ball Mee ($3, $4, $5) comes in mee pok and mee kia versions. The seasoning sauce had sugar tomato ketchup in it, so it became a little ketchup-sweet and not everyone liked it. Unlike other hawker stalls which add too much flour to extend the fish paste, Hong Seng Choon is generous with the fish paste made from scratch so you can taste the subtle sweetness of the ikan parang fish.

Menu Items:
Dry Fish Ball Kway Teow Mee (Price $3, $4, $5)
Location: Pasar [email protected] (Bedok South Food Centre), #01-50, 16 Bedok South Road, 460016, Singapore
Contact: –
Website: https://guide.michelin.com/sg/en/singapore-region/singapore/restaurant/hock-seng-choon-fish-ball-kway-teow-meee
---
Read Also:
---
#4 – Koon Ji Kway Chap Duck Rice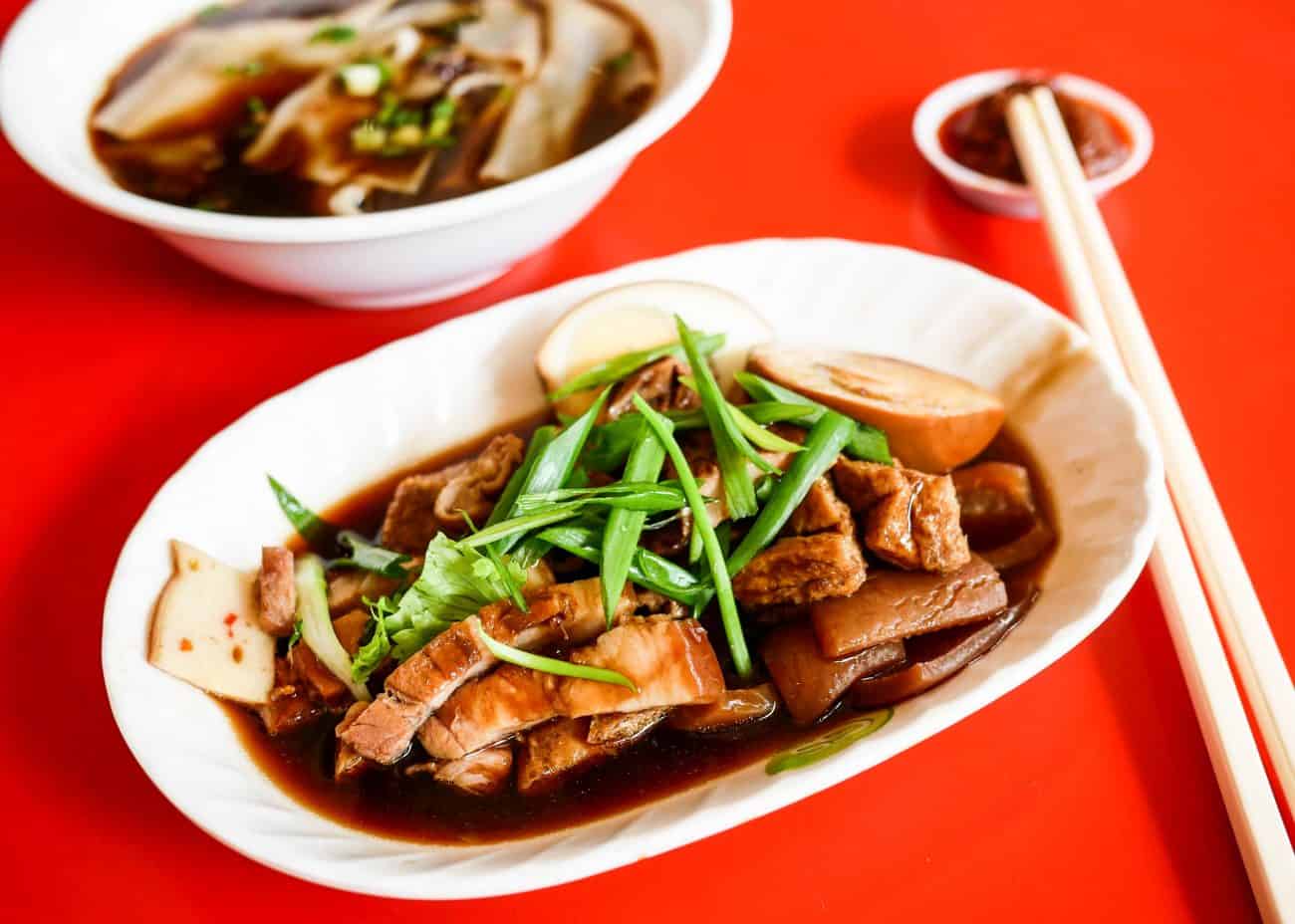 ---
#5 – Wong Porridge
Introduction: This Hainanese porridge stall in Bedok South Hawker Centre serves a laid-back version of congee with a most unpretentious preparation. The vendor's congee is sweeter than those of other providers, but the seasonings he uses are savory and fresh-tasting.
Menu Items:
Chicken Porridge (Price $4 /$4.5)
Century Egg Porridge (Price $4 /$4.5)
Fish Porridge (Price $4 /$4.5)
Pork Porridge (Price $4 /$4.5)
Location: 16 Bedok S Rd #01-245 Bedok South Market and Food Centre, Singapore Singapore
Contact: –
Website: https://www.tripadvisor.com.sg/Restaurant_Review-g294265-d5500237-Reviews-Wong_Porridge-Singapore.html
---
---
#6 – The Pancake Garden
Introduction: Thin pancake varieties between the chewier and crunchier variety make up the Pancake Garden's min jiang kueh menu. It is less stodgy and freer of carbohydrates than regular traditional pancakes, almost fluffy, and has thick, golden-brown crust that makes it crunchy on the edges. There are 4 different fillings.
Menu Items:
Peanut
Red Bean
Coconut
Peanut Butter
Location: 16 Bedok S Rd, #01-06, Singapore 460016
Contact: –
Website: https://www.facebook.com/138729396998183/posts/777065299831253/
---
#7 -Yong Hua You Tiao
Introduction: Yong Hua means "forever prosperity" or "forever youth" in Chinese. They specializes in traditional Singapore you zha kueh. This is the only stall in Bedok South Block 16 Food Centre that sells this traditional Chinese breakfast item. The food was addictive, crispy, simple, tasty but could be oily at times. We will advise the owners to slightly reduce the amount of flour and oil in the you zha kueh production process. If you want a cheap and fulfilling breakfast in Bedok South, Yong Hua's hot you zha kuehs are recommended by our website.
Menu Items:
Location: 16 Bedok South Road
#01-147 Bedok South Market & Food Centre
Singapore 460016
Contact: +65 64420973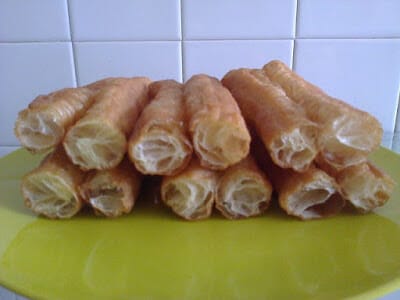 ---
#8 – Koon Kee Duck Rice
Introduction: The rice itself was well separated as I initially regarded it dry. This opinion changed after a few more mouthfuls as I discovered that the gravy complemented the rice grains excellently. This would not have been possible if the rice had greater moisture as it would have immediately turned to mush. The chilli offered as an accompaniment did not offer much.
Menu Items:
Roast Duck Rice
Char Siew Rice
Pig's Trotter
Location: 16 Bedok South Road
#01-47 Bedok South Market & Food Centre
Singapore 460016
Contact: –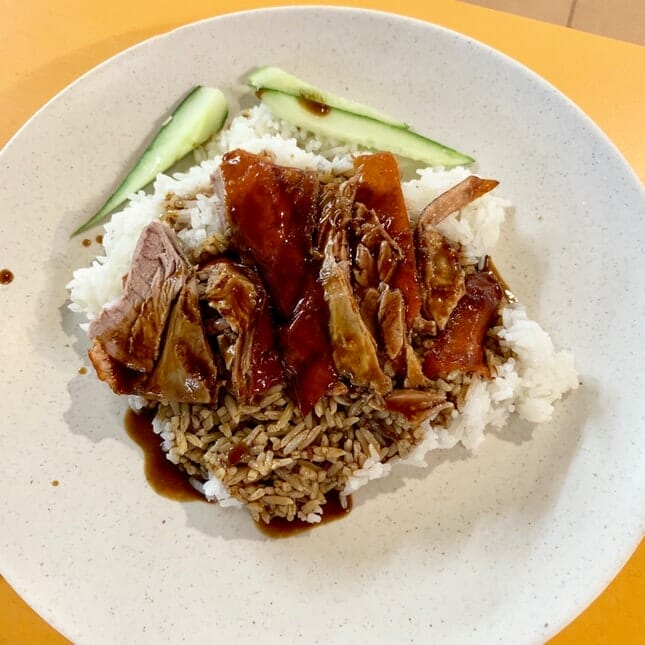 ---
#9 – Original Changi Ten Mile Fried Carrot Cake
Introduction: Even if Mr Quek does not use lard oil anymore, he's particular about using high-quality ingredients. He first sautés the garlic and chai poh until fragrant, before adding carrot cake slices into the pan, and pouring ladles of eggs generously over the mix. The couple sauce their own chili to go with the carrot cake.
Menu Items:
White Carrot Cake
Black Carrot Cake
Carrot Cake Black & White
Rojak
Location: 511 Bedok North Street, #3, Singapore 460511
Contact: +65 9199 7894
---
#10 – Chris Kway Chap
Introduction: The secret lies in the seeming bottomless pot, simmering a well-balanced braising liquid it is both sweet and savoury and carries herbal notes. All ingredients, from thoroughly cleaned intestines to pork belly, are braised for hours in this potent pot that's full of umami flavour. You can choose to top up additional items such as egg, tau pok, tau kwa, pig skin, pork knuckle, pork belly, preserved vegetables (only weekends) and tau kee.

Menu Items:
Kway Chap Set
Pork Skin
Pig Trotter
Large Intestines
Location: 216 Bedok North Street 1, #01-80, Singapore 460216
Contact: –
---
Have a Place to Recommend?
We need your help! Do you know any other noteworthy beauty clinics or salons that deserves to be added to this list? If so, do write to us via our email at [email protected]. Tropika Club will do a review of your recommendations and update the list accordingly.
---
Meanwhile, check out Tropika Club's Ecosystem of Websites
Tropika Club Magazine – Tropika Club Magazine crafts articles on all things Singapore, but with a greater emphasis on local businesses based on our #SupportLocalSG initiative. We check out and feature local businesses of all categories, ranging from your neighbourhood hawker stalls to the aesthetic clinics in town. We also cover local content ranging from beauty, lifestyle, places, eats and what's on in SIngapore. Our Top 10 rankings include local food and service establishments based in different regions in Singapore.
Tropika Club Deals – Search for the best voucher and coupon deals. Tropika Club Deals is ideal for customers who want to discover the best deals without having to commit to a specific appointment date and time. Choose from guaranteed discounted deals in the categories of hairstyling, hair removal, facial & aesthetics, body slimming, brows & lashes, nails & makeup, massage & spa or fitness & wellness. Customers can also buy vouchers as gifts or to use for the future.