Top 10 Best Eats at Circuit Road Food Centre
Built in 1967, the hawker centre at Blk 80 Circuit Road comprises 16 cooked food stalls and 43 market stalls. One of the three hawker centres serving the residents living in the vicinity of Circuit Road. Nevertheless, the stalls have grown since the renovation and you can find a lot more stalls these days. Here's our top 10 picks.
---
#1 – YUAN Porridge & Handmade Noodles
Introduction: The second generation hawkers who founded the Cantonese-style porridge stall moved different locations across Telok Blangah Drive, from 51 Neil Road, to Amara Shopping Centre, and ultimately settled at their current site. The flavor of the soup broth was surprisingly decent, smooth with no ribboniness, semi-thick and still tender.
Menu Items:
Century Egg Congee With Pork $3
Mee Sua Noodle Soup $3
Location: 80 Circuit Rd, Level 2, Market & Food Centre, Singapore
Contact: +65 9066 6180
Website: Website Link Here
---
#2 – Hup Hup Mee Siam・Laksa・Lor Mee
Introduction: Despite being known for their mee siam, the most favourite was actually the 𝗟𝗼𝗿 𝗠𝗲𝗲 ($𝟯)! This came with the most ingredients among the 3 dishes (mee siam, laksa and lor mee). This has a good amount of braised pork belly slices, ngoh hiang, egg and fishcake. As for the Laksa, it was complete with hum (cockles), taupok and beansprouts, the laksa has a prominent coconut fragrance.
Menu Items:
(SIGNATURE) Mee Siam $3.30
(POPULAR!) Laksa $3.80
(RAVING!) Lor Mee $3.80
Location: 80 Circuit Rd #02-14
Contact: +65 8011 2954
Website: Website Link Here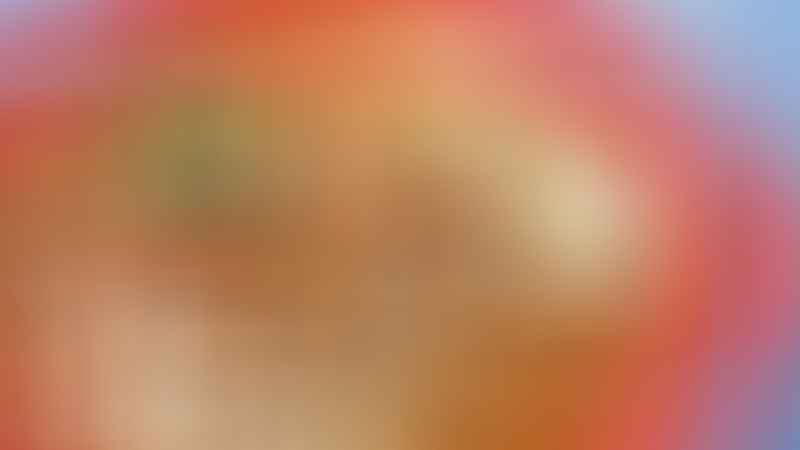 ---
---
#3 – Kim Hai Fried Hokkien Mee
Introduction: The stall was situated at the end of the hawker centre, serving a decent plate of fried Hokkien Mee. It does contain a very subtle hint of wok hei with generous egg bits. The noodles soaked up the savoury soup from the prawn head & squid and every bite was filled with sweetness from the seafood. The sambal chilli complemented the dish perfectly too.
Menu Items:
Location:
79/79A Circuit Road 01-102 79 & 79A Circuit Road Food Centre
Website: Website Link Here
---
_

Read Also:

Top 15 Best Food Stalls at Old Airport Road Hawker Centre
---
#4 – Xin Xiang Nasi Lemak
Introduction: Nasi Lemak is undoubtedly one of Singapore's national dishes and is well-loved by everyone. So, what goes into a tasty plate of nasi lemak? Well, first is the fragrant coconut rice, served with a side of ikan bilis, groundnuts, an egg, cucumber slices, and a must-have for Singaporeans – sambal chilli! Xin Xiang's sambal chilli is really sedap and always remember to ask for more when ordering.
Menu Items:
Nasi Lemak from $2 onwards
Economy Bee Hon from $2 onwards
Location: 02-15, Circuit Road Market & Food Centre, 80 CIRCUIT ROAD
Website: Website Link Here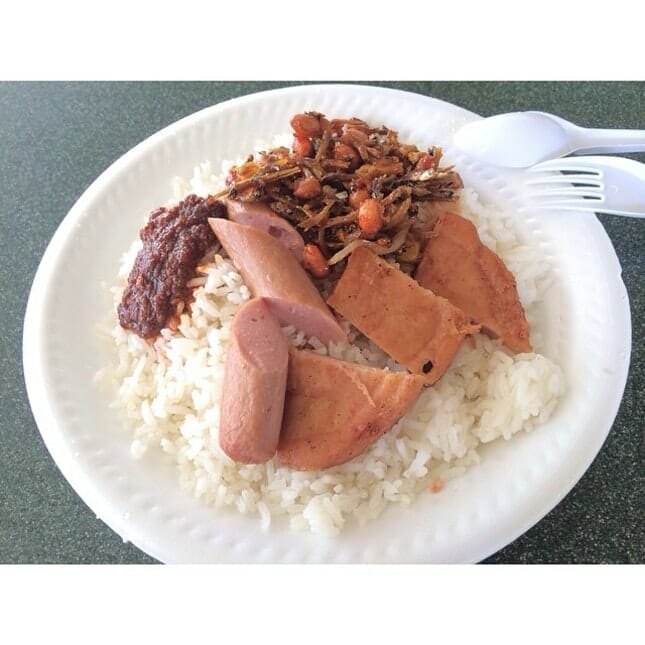 ---
#5 -Ghim Guan Fried Oyster
Introduction: Now this is a really good place to satisfy your oyster omelette cravings. The fried oyster ($4/6/8/10) is for people that love their omelette on a drier side. The omelette is extremely fragrant and not too dry, but you still get your crispy bits fix. Paired with their juicy oysters, you're definitely in for a treat. The oyster omelette ($6/8/10/12) is a starchier and wetter version of the omelette, and it comes drenched with generous amount of seafood chilli sauce. This is my personal favourite, due to the heavier seafood taste and its uniqueness in its hearty flavour. This style is a rare find in Singapore! Their carrot cake ($3/4/5) is also worth a mention as the carrot cake has the smoky flavour incorporated in it. Totally love how the black version has caramelised bits!

Menu Items:
Fried oyster (Price $4/$6/$8/$10)
Oyster omelets (Price $6/$8/$10/$12)
Fried carrot cake (Price $2.5/$3/$5)
Location: 79 Circuit Rd, #01-60, Singapore 370079
Website: Website Link Here
---
---
#6 – He Hua Vegetarian Food
Introduction: He Hua Vegetarian Food (荷花素食) serves a variety of local delights – chicken rice, carrot and hokkien mee. My must-order dish is the vegetable fritters, they are so light and crispy, unlike the usual heavy and greasy ones.

Menu Items:
Prawn noodle soup $4
Nasi Briyani $5.50
Chicken Rice $4
Location: Circuit Rd, #01-71 79A, Singapore 370089
Operating Hours: Open Mon-Fri 11:30am-9:00pm, Sun 11:30am-9:00pm. Closed Sat. Open on Sat if it is new or full moon day.
Website: Website Link Here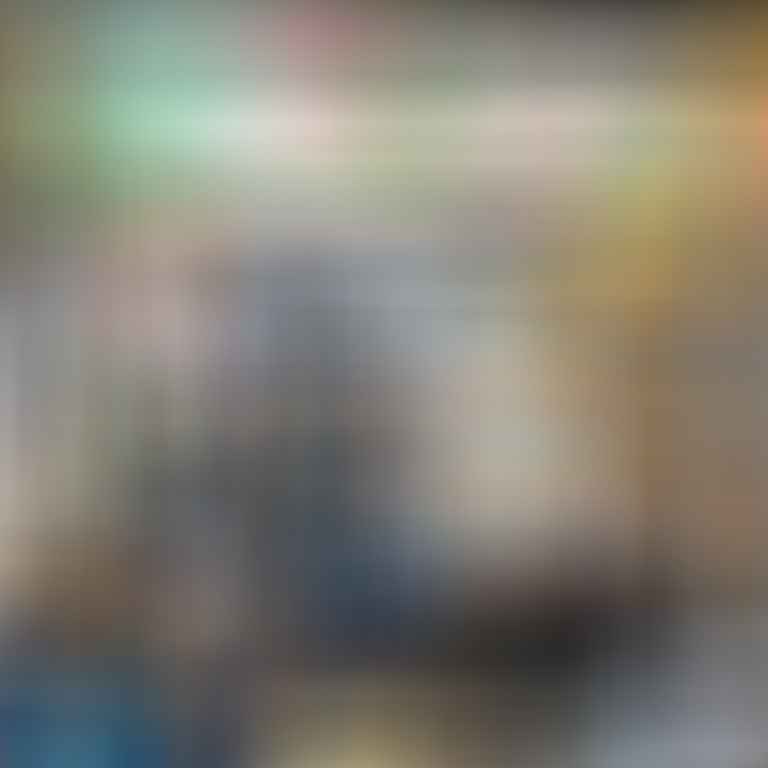 ---
#7 – U Hakka Niang Tou Fu
Introduction: The bitter gourd as well as ngoh hiang yong tau foo were palatable as I chewed on the schmaltz stuffing and you can easily distinguish between handmade and machine-made ones with your taste buds. Authentic Hakka Yong Tau Foo and the super delicious flat noodle drenched in delightful minced meat sauce and chilli mix will make you come back for more!

Menu Items:
Niang Tou Fu $0.60 per piece
Location: 79/79A Circuit Road #01-46 79 & 79A Circuit Road
Contact: +65 9726 7764
Operating Hours: Monday : Closed
Tuesday – Sunday : 06:00am – 12:00pm
Website: Website Link Here
---
#8 – NanXing Claypot Rice
Introduction: Cooked with salted egg and salted fish, this claypot Rice was certainly flavourful.
Chicken was boneless which just makes this so easy to eat. The chilli provided was quite explosive. This claypot rice portion was quite good as well, $12 portion just nice for 2 Pax. (Gerald Chai from Burple)
Menu Items:
Signature Claypot Chicken Rice $7
Garlic Roasted Pork $7
BBQ Pork Special Sauce $7
Pig Trotter Vinegar $7
Location: 79 circuit road #01-11
Contact: +65 8498 6599
Website: Website Link Here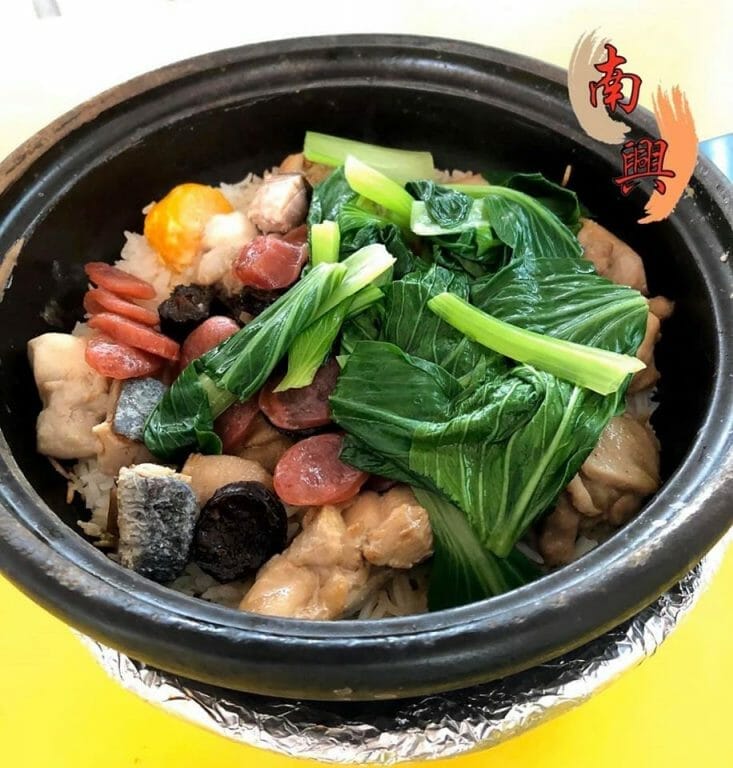 ---
#9 – Victor Veggie
Introduction: Bak kwa (jerky) The most tender bak kwa i have ever eaten, on the sweet side when it's piping hot, the cute and funny Mr Victor said wait till it's cold, then can taste the saltiness, true enough, the sweetness and saltiness are well balanced when it's cold, more chewy not too tender, yummy, recommended. Herbal bak kut teh
Lots of mushroom and "bak kut"
Menu Items:
Curry Noodles $4
Vegetarian Bak Kut Teh $4.50
Vegetarian Fried Guo Tie $7
Location: 01-92 79 & 79A Circuit Road
Contact: +65 90025986
Operating Hours: 2.30pm – 10.30pm (Thurs to Tues), Closed on Wed
Website: Website Link Here
---
#10 – Omar's Halal Thai Beef Noodles
Introduction: Each bowl of steaming Thai Beef Noodles ($6) is made by hand. Their broth, which is refillable free-of-charge, simmers for at least three hours before being served on the guest's behalf. Boasting numerous noodles and types of meat that thoroughly blanket the surface of a bowl, our classic Thai beef dish is truly a steal. The top of the soup is boiled with the beef shank, slices, and meatballs that garnish it, concentrating the beef flavour of this soup. However, this produces a meat texture that varies from one bowl to the next depending upon the time you come.
Menu Items:
Basil Chicken Rice $6
Thai Beef Noodle $6
Creamy Chicken Tom Yam $6
Location: 01-54 Block 79 Circuit Road
Contact: +65 8754 1056
Operating Hours: 1pm to 9pm daily, Closed on Mondays.
Website: Website Link Here
---
Have a Place to Recommend?
Your contribution is valuable to us! Are there any outstanding businesses that you believe should be added to our list? If so, please send your recommendations to us at [email protected]. Tropika Club will review your suggestions and update the list accordingly. Thank you for your help in making our list of businesses as comprehensive and accurate as possible.
---
Meanwhile, Check out Tropika Club's Ecosystem of Websites

Tropika Club Magazine – Tropika Club Magazine is a Singapore-based publication that features articles on a wide range of topics with a focus on local businesses and content for the region. The magazine emphasizes supporting local businesses through its #SupportLocal initiative, which includes coverage of everything from neighborhood hawker stalls to aesthetic clinics in town. In addition to highlighting local businesses, Tropika Club Magazine also covers a variety of local content, including beauty, lifestyle, places, eats, and what's on in Singapore and the Asia Pacific region.
Tropika Club Deals – Tropika Club Deals is a leading online deals and voucher shopping site in Singapore, offering amazing discounts on beauty, wellness, and fitness products and services. It's the perfect platform for customers who want to discover the best deals without having to commit to a specific appointment date and time. These deals are available at major beauty stores, facial salons, hair salons, and other brands in Singapore, with no minimum spend required. Choose from guaranteed discounted deals in the categories of hairstyling, hair removal, facial & aesthetics, body slimming, brows & lashes, nails & makeup, massage & spa or fitness & wellness. Tropika Club Deals is also ideal for customers who want to buy vouchers as gifts or to use for the future. So whether you're looking to save money on your next haircut or want to treat yourself to a relaxing massage, Tropika Club Deals has got you covered with the best voucher and coupon deals in Singapore!