Top 10 Best English Language School in Kuala Lumpur
Choosing the right English language school is an important decision for anyone looking to improve their language skills. There are many factors to consider, such as location, cost, and curriculum.
KL is a great place to learn English. The city has many reputable language schools that offer a variety of programs to suit every need and budget. To help you choose the right school for you, we've compiled a list of the top 10 best English language schools in Kuala Lumpur.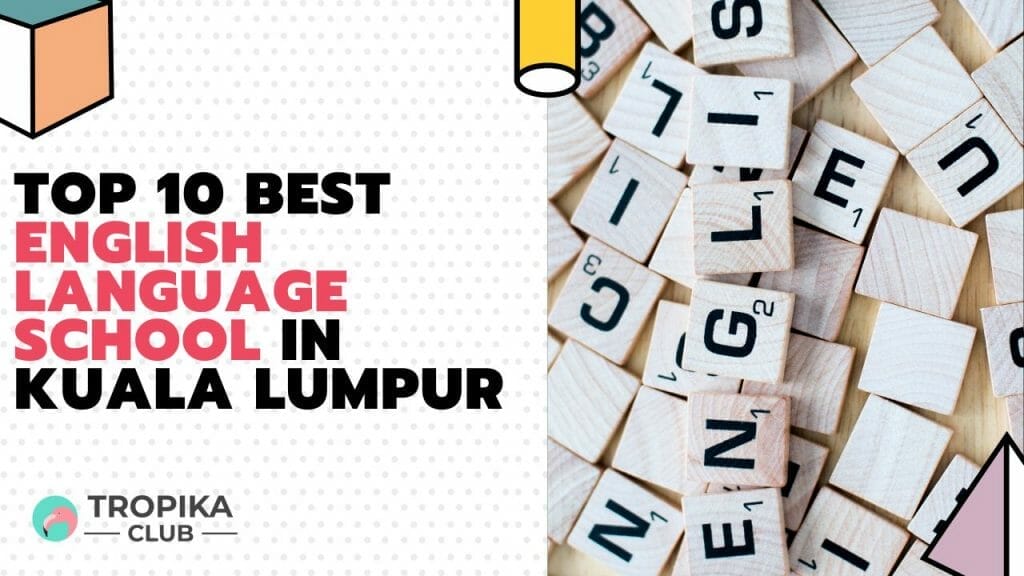 ---
#1 – Wall Street English
Introduction:
Wall Street English helps you to master your English in less than 90 days. They trained their students to speak fluent English and become their best. Learn English with their highly-qualified Native English speakers and have fun interacting with them to Go Further in the future.
Type of Services:
Complete
Accessibility

Personalized study plans to fulfill your needs

Guaranteed
Progress

Guaranteed learning from experienced teachers and coaches

Proven
Method

Unique teaching methods that lead you to move on faster and further
Location:
4th Floor, Patent House, Jalan Bukit Bintang, 55100 Kuala Lumpur, Malaysia.
Contact:
T: +60 321104730
Website: Website Link Here
---
#2 – British Council Malaysia
Introduction:
They support peace and prosperity by building connections, understanding and trust between people in the UK and countries worldwide.
They uniquely combine the UK's deep expertise in arts and culture, education and the English language, their global presence and relationships in over 100 countries, their unparalleled access to young people and influencers and their creative sparkle.
They work directly with individuals to help them gain the skills, confidence and connections to transform their lives and shape a better world in partnership with the UK. They support them to build networks and explore creative ideas, to learn English, to get a high-quality education and to gain internationally recognised qualifications.
They have been working in Malaysia since 1948. Every year they connect with thousands of students, educators, policymakers, academics, creatives and entrepreneurs in Malaysia.
Type of Services:
English for Adults
English for Kids
English Online learning
Customised One to One courses
Corporate training and Assessments
Location:
Ground Floor, West Block, Wisma Golden Eagle Realty, 142C Jalan Ampang, 50450 Kuala Lumpur
Contact:
T: +60 3 2723 7900
Website: Website Link Here
---
---
#3 – California KL Language Academy
Introduction:
California Language Academy is located in the heart of Kuala Lumpur, a few steps away from the prestigious twin towers and Pavilion shopping mall. The school's excellent location and its wide variety of courses make it an ideal location to study English: students can choose from general English courses, examination courses, or executive courses, and can decide between just a few lessons per week to 30 lessons per week.
Type of Services:
California Language Academy has facilities that include a computer room with free internet access and self-study materials, a library and a student lounge. The school offers a monthly social and leisure calendar to invite students to practice their English skills while visiting popular points of interest in and around the city.

The General & Intensive English Course at California KL Language Center is designed to help students improve their abilities across all five language skills- reading, writing, speaking, listening and grammar. Students of all levels from complete beginner to advanced can join this course.

Their Listening and Speaking English Course has been specifically developed to help improve listening and speaking skills and to build up confidence in daily communication. You may have great writing, reading and listening skills but find holding conversations extremely difficult; then their English-speaking class is ideal.

If you plan to sit for IELTS/TOEFL examinations, please come and join California! These two courses are the best to fully prepare you for your IELTS/TOEFL examinations. Their IELTS/ TOEFL Preparation Courses are committed to guide students to achieve a balance in effective English communication, examination skills and academic study.

Their Business English h Course allows students to grasp a broader range of business-specific English-language skills, including how to professionally handle daily business correspondence (letters, memos, emails, etc.), organize meetings, demonstrate effective problem-solving, present business pitches, negotiations and general business communications.
Location:
LEVEL 19 , MENARA PERAK , 24 JALAN PERAK KLCC.
Kuala Lumpur
Wilayah Persekut
Malaysia
Contact:
T: +603 2724 9132
Website: Website Link Here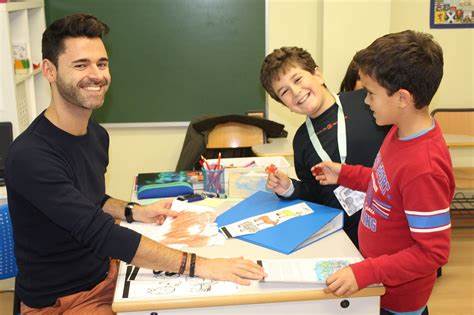 ---
---
#4 – Sheffield Academy
Introduction:
Situated in the golden triangle, the heart of the beautiful city of Kuala Lumpur, Sheffield Academy has been committed to providing high quality education and training since its establishment early 2010.
The academy offers a variety of courses in the fields of Business, Hospitality,Information Technology, English, as well as customized programs for work professionals. The academy's forte is its English program, which has given it the reputation of being one of the best language centers in Kuala Lumpur, Malaysia, and with its name constantly and steadily gaining more ground as an institution for developing individuals who are highly sought after for their professionalism and distinguished skills.
Type of Services:
Intensive General English
IELTS Preparation Course
Workshops
Location:
Menara Chan, Level 10, Kampung Baru, 50450 Kuala Lumpur
Contact: +60 327143982 / 83
E-mail: [email protected]
Website: Website Link Here
---
#5 – Erican Language Centre
Introduction:
Erican has been a premier brand in language education and training for 3 decades now, with centres spread throughout all of Peninsular Malaysia. They provide second-to-none learning strategies and systems unique to Erican to all learners of the English language who aspire to achieve a decent level of proficiency within the shortest possible timeframe, whilst earning internationally-recognized certifications along the way.
All Erican customers are given quality English education training of an international-standard at an affordable and competitive rate. Erican's twenty years in the business and knowledge of efficient business practices allow them to offer quality for a price that will fit most customers' needs.
Type of Services:
The Erican International English classes
Teen Learner Plus
IELTS Preparation Course
Children Learners English Plus
Business English
Location:
C-19-4 Megan Avenue II
No. 12 Jalan Yap Kwan Seng
50450 Kuala Lumpur, Malaysia

Contact:
T: +603-2164 9999
Website: Website Link Here
---
#6 – Stratford International Language Centre
Introduction:
Stratford International Language Centre is a licensed language centre based in Kuala Lumpur, Malaysia. Rated four-stars by the Ministry of Education, they offer a variety of language courses for anyone seeking to pick up a new language, to enhance their existing language skills, or to prepare them for international language tests such as IELTS and TOEFL.
Type of Services:
Communicative Approach
Lessons are designed based on a communicative approach that enhances student participation and involvement. Student talk-time is greatly increased creating abundant opportunities for them to practice.
Personalized Lessons
Each student will undergo a highly personalised learning path determined by their placement test scores at the start of the program. Their
low teacher to student ratio allow teachers to provide an optimum level of attention and focus to each individual in the group
Technology-Assisted Learning
Their lessons are blended with a variety of digital resources and online materials that increases student exposure to native-speaker speech and enhances the quality of language practice experienced by each student.
Location:
Suite 17-01, Level 17
G Tower
199, Jalan Tun Razak
54050 Kuala Lumpur
Wilayah Persekutuan Kuala Lumpur
Malaysia
Contact:
T: +60 3 5033 3118
Email: [email protected]
Website: Website Link Here
---
_

Read Also:

Top 10 Best TOEFL Study Guides and Test Preparation Books

_
---
#7 – Britannia Language Centre
Introduction:
Their dedication to academic excellence and personal service provides every kind of language learner with an unforgettable, unique learning and cultural experience.
They
offer a wide range of English courses and levels, flexible entry dates and study paths to suit your individual needs. Britannia organizes all kinds of activities to help you feel comfortable in Malaysia and to provide extra opportunities for practicing your English skills.
Type of Services:
General English Course
Online English Course
IELTS Preparation
Intensive English Course
Location:
6-1, Menara Genesis HSBC
33 Jalan Sultan Ismail, Bukit Bintang
50250 Kuala Lumpur, Malaysia
Contact:
Phone: +603-2732 7278
WhatsApp: +6019-276 7968
Email: [email protected]
Website: Website Link Here
---
#8 – Big Ben Academy – English Course
Introduction:
Big Ben Academy in Malaysia offer English short courses in Malaysia that is customized to fit and reach your desired English level.
Boost your English language fluency with their uniquely flexible online and offline education methods today.
Type of Services:
Business English Course
English Class Online (Individual/Group)
Intensive English Program
IELTS Preparation Course
Location:
Megan Avenue, Block C, Level 13A, 2, Jalan Yap Kwan Seng, 50450 Kuala Lumpur, Wilayah Persekutuan Kuala Lumpur, Malaysia
Contact:
General: +6011-3642 3028
Whatsapp: +603-2701 8551
[email protected]
[email protected].
Website: Website Link Here
---
#9 – BRIGHT Language Center
Introduction:
BRIGHT LANGUAGE CENTER is a quality professional school dedicated to delivering the highest educational standards of their offered english courses.
Their team consists of qualified professionals to make your experience memorable by making learning English fun and worthwhile. They believe learning English is more efficient through fun activities.
BRIGHT LANGUAGE CENTER which strategically located in the heart of Kuala Lumpur, with well-equipped classrooms and students from different countries, is your ideal place to study english!
Type of Services:
Intensive General English
IELTS Preparation
Private Class
Summer Camp
Location:
A-5-1, Wisma HB, Megan Avenue 2, N12, Jalan Yap Kwan Seng, 50450, Kuala Lumpur
Contact:
T: +60 11 1111 9028, + 60 3 2181 6496
Website: Website Link Here
---
#10 – Awesome
Introduction:
Awesome Academy – their brand encompassing three educational bodies that provide students and their professional clients with everything they need to excel:
Type of Services:
Awesome Language Center – A state-of-the-art language school, staffed by experienced native British and American teachers with a range of courses designed to meet the needs of every English learner.
Awesome Training Center – Access to result oriented professional programs for individuals and corporates in a wide range of key development areas.
Awesome Academy Online – All the support you need to study and succeed remotely.
Location:
3-43A, PV128, Jalan Genting Kelang, 53300, Kuala Lumpur, Malaysia
Contact:
T: +6019-300-0455
Website: Website Link Here
---
Have a Place to Recommend?
Your contribution is valuable to us! Are there any outstanding businesses that you believe should be added to our list? If so, please send your recommendations to us at [email protected]. Tropika Club will review your suggestions and update the list accordingly. Thank you for your help in making our list of businesses as comprehensive and accurate as possible.
---
Meanwhile, Check out Tropika Club's Ecosystem of Websites

Tropika Club Magazine – Tropika Club Magazine is a Singapore-based publication that features articles on a wide range of topics with a focus on local businesses and content for the region. The magazine emphasizes supporting local businesses through its #SupportLocal initiative, which includes coverage of everything from neighborhood hawker stalls to aesthetic clinics in town. In addition to highlighting local businesses, Tropika Club Magazine also covers a variety of local content, including beauty, lifestyle, places, eats, and what's on in Singapore and the Asia Pacific region.
Tropika Club Deals – Tropika Club Deals is a leading online deals and voucher shopping site in Singapore, offering amazing discounts on beauty, wellness, and fitness products and services. It's the perfect platform for customers who want to discover the best deals without having to commit to a specific appointment date and time. These deals are available at major beauty stores, facial salons, hair salons, and other brands in Singapore, with no minimum spend required. Choose from guaranteed discounted deals in the categories of hairstyling, hair removal, facial & aesthetics, body slimming, brows & lashes, nails & makeup, massage & spa or fitness & wellness. Tropika Club Deals is also ideal for customers who want to buy vouchers as gifts or to use for the future. So whether you're looking to save money on your next haircut or want to treat yourself to a relaxing massage, Tropika Club Deals has got you covered with the best voucher and coupon deals in Singapore!