Top 10 Best High Tea in Kuala Lumpur Malaysia
If you're in Kuala Lumpur and looking for a delicious high tea, you're in luck! There are plenty of great places to enjoy high tea in this vibrant city. To help you narrow down your choices, we've compiled a list of the top 10 best high tea spots in Kuala Lumpur. Whether you're looking for an elegant afternoon tea or a more casual affair, there's sure to be a spot on our list that's perfect for you.
---
#1 – The Drawing Room
Introduction:
Take in them exquisite private Art Collection at The St. Regis Kuala Lumpur, a luxury hotel located in the heart of KL Sentral, Malaysia. Here, you may view an extensive array of works, from a specially commissioned monumental horse sculpture by Fernando Botero and Mark Evans' leather murals depicting a powerful polo charge to a three-dimensional Birds and Butterflies installation by Barnaby Hosking, inspired by the 131-year-old Perdana Botanical Gardens. Just as The St. Regis New York revolutionized the hotel institution in 1904 with its technological advancements, The St. Regis Kuala Lumpur has created the world's first Grand Ballroom with seamless LED projection systems that enable a complete transformation of the ballroom's setting. With more than 10,000 m2 of meeting and event space, our hotel offers state-of-the-art teleconferencing facilities for global connectivity and a dedicated Screening Room for media and product launches. Encounter hotel luxury without compromise at The St. Regis Kuala Lumpur.
Menu Items:
Tea selection
Sandwich Canapes
Pastry
Scones
Location: Level L (Lobby), The St. Regis Kuala Lumpur, No. 6, Jalan Stesen Sentral 2, Kuala Lumpur Sentral, 50470, Kuala Lumpur, Malaysia
Contact: +60 3 2727 6660
Website: Website Link Here
---
#2 – Colonial Café
Introduction:
Located within the exquisitely restored 1930's building, now identified as the Majestic Wing, The Colonial Cafe faithfully recalls the dining style and cuisine of the British Malaya plantation era, serving a menu exclusively of classic English comfort dishes, uniquely adapted by the local Hainanese cooks who typically manned the kitchens of the colonial elites, and with additional influences from India- brought to Malaya by ex-employees of the East India Company. The authenticity of the cuisine at Colonial Cafe is ensured by the kitchen being manned solely by Hainanese chefs- continuing the kitchen traditions of the original hotel. The Colonial Cafe features two identical dining sections, positioned on either flank of the handsome The Bar, standing in the center of the grandeur of the ground floor space of the Majestic Wing.
Menu Items:
Whole Baked Grilled Mushrooms
Cream of Sweet Roast Tomato Basil Sabayon
Roast Atlantic Codfish
Rice Pudding
Homemade Corned Beef Hash
Apple Crumble
Location: 5 Jalan Sultan Hishamuddin,
50000 Kuala Lumpur, Malaysia
Contact: (603) 2785 8000
Email : [email protected]
Website: Website Link Here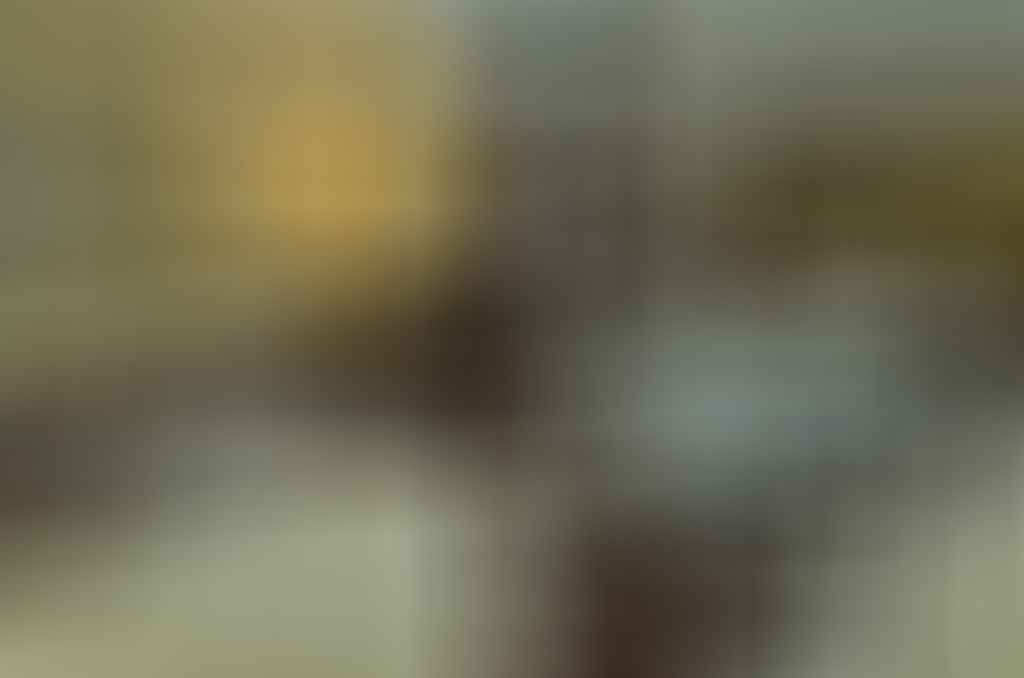 ---
---
#3 -The Lounge at Four Seasons
Introduction:
Surrounded by the multicultural energy of Malaysia's dynamic capital, Four Seasons Hotel Kuala Lumpur takes centre stage with panache. Combining extraordinary dining, sleek and spacious accommodations, and legendary Four Seasons service, the Hotel is the city's nexus of success and style.
Menu Items:
TROPICAL COCONUT SHRIMP MYR 68
SPICY CARPACCIO DUO MYR 62
GRILLED KOREAN CHICKEN WINGS MYR 45
LOBSTER SAMOSA MYR 56
Location: 145, Jln Ampang, Kuala Lumpur, 50450 Kuala Lumpur, Wilayah Persekutuan Kuala Lumpur, Malaysia
Contact: +60 3-2382 8650
Website: Website Link Here
---
_

Read Also:

The Amazing Powers of Hyaluronic Acid for Your Skin

_
---
#4 – TWG Tea, Pavilion KL
Introduction:
TWG Tea's collection is the largest in the world, with fine harvests from every tea-producing country and exclusive hand-crafted tea blends. Internationally recognized as a true innovator with the creation of new varieties of tea every season.
TWG Tea is the finest luxury tea brand in the world. Specializing in whole-leaf teas from source estates, TWG Tea offers the largest tea list in the world, over 800 different single-estate harvests, and exclusive blends from every tea-producing country.
Menu Items:
Rasin Scones
Savories – TWG Tea
Chandon
TWG Tea Sparkling High Tea
Location: Lot 2 . 16 & 2 . 17, 168, Jln Bukit Bintang, Bukit Bintang, 55100 Kuala Lumpur, Wilayah Persekutuan Kuala Lumpur, Malaysia
Contact: +60 3-2142 9922
Website: Website Link Here
---
#5 – Altitude @ Banyan Tree Kuala Lumpur
Introduction:
Banyan Tree Kuala Lumpur offers 55 elegant rooms and suites. Admire spectacular views of the city skyline from a vibrant rooftop bar, indulge in tantalising gourmet dishes, or be pampered at the award-winning Banyan Tree Spa. The hotel is situated in the heart of Kuala Lumpur's Golden Triangle and within walking distance from key public transportation and world-renowned landmarks such as the Petronas Twin Towers. Guests can also enjoy direct access to Pavilion Kuala Lumpur mall via a connecting bridge.
Menu Items:
NASI LEMAK SPECIAL MYR 64
CROISSANT SANDWICH MYR 20
SPICY TUNA PANINI MYR 45
NIÇOISE SALAD MYR 49
Location:2 Jalan Conlay Kuala Lumpur 50450 Malaysia
Contact: + 603 2113 1888
Website: Website Link Here
---
---
#6 -The Orchid Conservatory
Introduction
THE ORCHID CONSERVATORY
Showcasing a hanging garden and orchidscape within a glass atrium, this botanical wonder is the only one of its kind in the country. The Orchid Conservatory features a seasonal range of phalaenopsis orchids; with thousands of stunning large-petaled blooms displayed in a re-creation of their natural habitat. As the seasons progress, so do the variety of orchids on display.
Bookings may be made to enjoy Afternoon Tea, intimate lunches or celebratory dinners for up to 15 persons in this gorgeous setting.
Menu Items:
Classic Prawn cocktail
Traditional Hainamesse Boiled Beef Soup
Bakes Honey Glazed cod Fish
English Trifle
Location:The Majestic Hotel, 5, Jalan Sultan Hishamuddin, Perdana Botanical Gardens, 50000 Kuala Lumpur, Federal Territory of Kuala Lumpur, Malaysia
Contact: +60 3-2785 8000
Website: Website Link Here
---
#7 – OneSixFive Lounge
Introduction:
OneSixFive is a redefined luxury, offering a refreshing respite from the day's activities. Choose to enjoy the tapas-style menu offerings, quietly sip on a cup of freshly brewed Illy coffee, or perhaps meet friends and unwind over a thematic high-tea set amidst scenic garden views. Come evenings, relax in the chic surroundings while enjoying a whisky, beer, or craft cocktail. OneSixFive is not just an address, it's the location to indulge.
Menu Items:
BIRDS OF PARADISE RM258+ per set for two persons
Negaraku Buffet Adult RM188+ Child RM94+ (6 – 12 years)
*Children below 6 years eat for free
ONE SIX FIVE X MIZUKAMI: Pacific Swallow (Kuala Lumpur) MYR 45
Location: 165 Jalan Ampang, 50450 Kuala Lumpur, Wilayah Persekutuan Kuala Lumpur, Malaysia
Contact: +60 3 2782 6000
Website: Website Link Here
---
#8 -Latitude 03
Introduction
Gather in Le Méridien Hub at Latitude 03 in Kuala Lumpur with a delicious cup of signature illy coffee, and indulge in decadent cakes, chocolates, pastries, and destination-inspired Petit Plates.
Go pink! In e­ffort to raise awareness on breast cancer, Latitude 03 has curated an exquisite Afternoon Tea, presenting an array of delicacies with a splash of blushing pink. Highlights include Surimi Crab Maki Roll, Smoked Salmon Pinwheel, Pink Ravioli, Tuna Loin, and freshly baked Cranberry Scones.
Menu Items:
SAVORY
Pinwheel
Pink Pancake Bag
Tartlet
Pink Ravioli
SCONES
Location:2, Jalan Stesen Sentral, Kuala Lumpur Sentral, 50470 Kuala Lumpur, Wilayah Persekutuan Kuala Lumpur, Malaysia
Contact: 60 3-2263 7888
Website: Website Link Here
---
#9 – Bottega Lounge at EQ
Introduction:
A collaboration with premium brand, Bottega, from Italy, guests can expect Mediterranean-inspired bites with an impressive wine list. Enjoy the irresistible atmosphere at the cozy lounge accompanied by Bottega Prosecco Gold Brut and a selection of fine wines, sparkling wines, and premium beer from around the world. Surrounded by natural daylight and colorful plush seating, casual meetings are often held here along with catching up after doing city shopping. A piano that plays itself sets the ambience from day to night.
Menu Items:
CALIFORNIA RAISIN SCONE
SMOKED SALMON & EGG MAYO SANDWICH
MUSHROOM QUICHE
ORGANIC WHOLE CHAMOMILE FLOWERS
Location: EQ
Equatorial Plaza
Jalan Sultan Ismail
50250 Kuala Lumpur
Malaysia
Contact:: +603 – 2789 7777
Website: Website Link Here
---
#10 -Lady Yi's Tea House
Introduction:
Turn up the nostalgia and discover the taste of the Straits with a Peranakan Affair Afternoon Tea at Lady Yi's Tea House. Floor to ceiling windows streams natural light, a contrast to the intricate dark wood panels and bold colors of the patterned tiles, plush furnishings, and a framed phoenix painting.
Going beyond the confines of serving tea, Lady Yi's Tea House is an invitation to explore the rich Peranakan culture through a laudable selection of curated teas and fine Peranakan-inspired delicacies.
Menu Items:
Flamboyant Saffron Rice Pudding Mousse RM130.00
Jolly-phant Rich Chocolate Caramel Mousse Cake RM130.00Šƒ ‰
Peranakan Affair Afternoon Tea Set RM128.00
Peranakan Affair Afternoon Tea Set RM168.00
Location: Level 7, Four Points by Sheraton, Chinatown, No. 2 Jalan Balai Polis
Kuala Lumpur, Kuala Lumpur 50000
Contact: 60 3-2035 7333
Website: Website Link Here
---
Have a Place to Recommend?
Your contribution is valuable to us! Are there any outstanding businesses that you believe should be added to our list? If so, please send your recommendations to us at [email protected]. Tropika Club will review your suggestions and update the list accordingly. Thank you for your help in making our list of businesses as comprehensive and accurate as possible.
---
Meanwhile, Check out Tropika Club's Ecosystem of Websites

Tropika Club Magazine – Tropika Club Magazine is a Singapore-based publication that features articles on a wide range of topics with a focus on local businesses and content for the region. The magazine emphasizes supporting local businesses through its #SupportLocal initiative, which includes coverage of everything from neighborhood hawker stalls to aesthetic clinics in town. In addition to highlighting local businesses, Tropika Club Magazine also covers a variety of local content, including beauty, lifestyle, places, eats, and what's on in Singapore and the Asia Pacific region.
Tropika Club Deals – Tropika Club Deals is a leading online deals and voucher shopping site in Singapore, offering amazing discounts on beauty, wellness, and fitness products and services. It's the perfect platform for customers who want to discover the best deals without having to commit to a specific appointment date and time. These deals are available at major beauty stores, facial salons, hair salons, and other brands in Singapore, with no minimum spend required. Choose from guaranteed discounted deals in the categories of hairstyling, hair removal, facial & aesthetics, body slimming, brows & lashes, nails & makeup, massage & spa or fitness & wellness. Tropika Club Deals is also ideal for customers who want to buy vouchers as gifts or to use for the future. So whether you're looking to save money on your next haircut or want to treat yourself to a relaxing massage, Tropika Club Deals has got you covered with the best voucher and coupon deals in Singapore!