Top 10 Best Orthopedic Clinics in Kuala Lumpur Malaysia
If you are in search of the top 10 best orthopedic clinics in Kuala Lumpur, Malaysia then look no further. This article will provide you with all the information you need to know in order to make an informed decision. All of the clinics listed here offer excellent care and services, so you can be sure that you will be in good hands.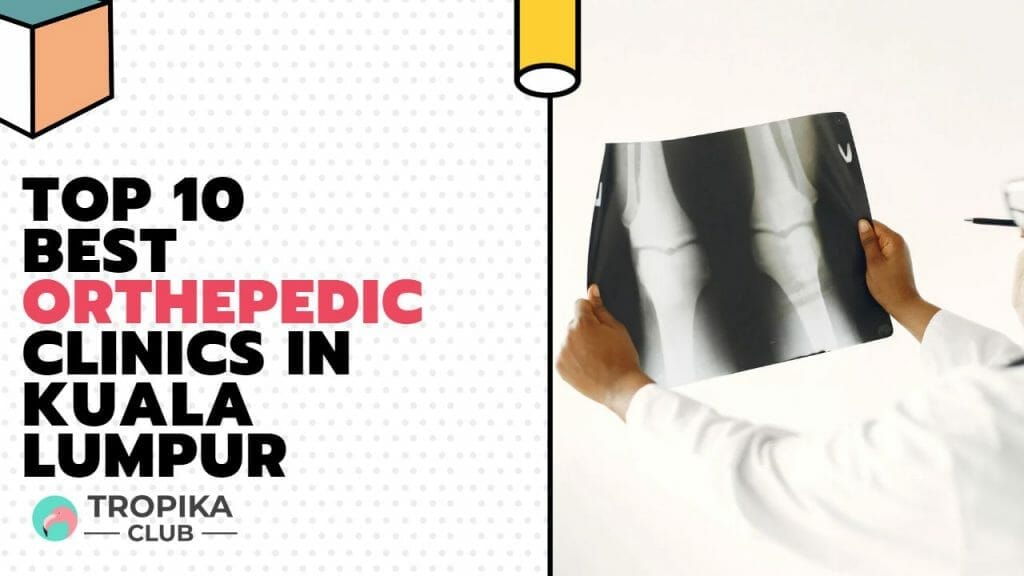 ---
#1 – V33 Orthopaedic Centre
Introduction:
At V33 Orthopeadic Centre, their vision is to provide a place where people of all ages suffering from musculoskeletal problems, can go to and receive the highest standards of orthopaedic care, designed to achieve optimum recovery results in one integrated centre.
All of their doctors are board-certified and fellowship-trained within their own specialties.
They are assisted by a team of experienced and dedicated professionals trained in orthopaedic care to deliver the best possible patient outcome.
Services:
Diagnosis
Non-Surgical
Surgical
Rehabilitation
Regenerative Orthopaedic
Day Surgery
Opening Hours:
Monday – Friday : 9am – 5pm
Saturday : 9am – 1pm
Closed on Sundays
Location & Address:
Pantai Hospital KL
Suite 709,
7th Floor Block A No.8,
Jalan Bukit Pantai
59100 Kuala Lumpur, Malaysia
Contact:
+603 2296 0461
+60 12 302 9795
Website: Website Link Here
---
#2 – Dr Putra Vatakal
Introduction:
Dr Putra Vatakal is a Malaysian Orthopaedic and Trauma Surgeon specialising in Sports Orthopaedic Surgery and Arthroscopy. He lives in and serves Kuala Lumpur and the greater Klang Valley. His professional passions are arthroscopic and open joint reconstruction, joint replacements, minimally invasive orthopaedics and fracture fixation.
Dr Putra believes that (whenever possible) you should dive deep into the things that matter to you… and that includes your health. Understanding Orthopaedics aims to answer questions you may have about the world of Bone and Joint Health, but also to rise up new questions and help you make informed decisions about your health.
He is an avid noisemaker (on the tenor saxophone), enthusiastic about orthopaedic and world history, and enjoys walks in the park in the cool of the day and pumping air into his bicycle tyres every few weeks.
Dr Putra is married to the love of his life, and she recently taught him to play Chinese Chequers.
Services:
Orthopaedic Surgery & Arthroscopy
Location & Contact: Room #1, Orthopaedic Clinic, Hospital Sungai Buloh (Mon & Tues 8AM-1PM) – +60111-0530627
Beacon Hospital, Petaling Jaya – +603-77872998 / +603-77872974 (Outpatient Clinic 3)
Quill Orthopaedic Specialist Centre, TTDI Kuala Lumpur – +603-77270633 / 018-7700633
Website: Website Link Here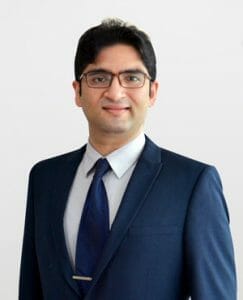 ---
---
#3 – ANOC Medicare & Diagnostic Centre
Introduction:
Established in 2011, ANOC Medicare and Diagnostic is a leading one-stop centre of excellence for the diagnosis and outpatient treatment of Geriatric, Neuromedical, Neurosurgical and Orthopaedic diseases (including spine disorders). It also functions as a general outpatient practice and tertiary referral centre, receiving patient referrals from all over Malaysia and across the Asia Pacific region.
Strategically situated in the affluent suburb of Bangsar, ANOC is conveniently located on the 2nd Floor East Wing of Menara Bandaraya Development Berhad (BRDB) – adjacent to bustling Bangsar Shopping Centre.
ANOC has a proud tradition of providing outstanding patient care through the adoption of best clinical practices, exceptional medical expertise, the acquisition of state-of-the-art medical equipment and technology and by keeping abreast of the latest developments in medicine. The centre is committed to prioritising patient experience, and this is reflected in their comfortable, spacious, and private settings. By employing a system of 'By Appointment Only', they strive to ensure that all patients are attended to with minimum waiting time and within a safer environment than other clinics and hospitals.
ANOC is led by a team of experienced and renowned geriatricians, neurologists, neurosurgeons, orthopaedic surgeons, other specialists and general practitioners – all of whom are leaders in their respective medical fields. Their doctors are supported by a team of highly trained medical professionals who deliver personalised care of the highest quality. Where in-patient treatment is required, suitable arrangements will be made with hospitals where our consultant specialists also practice.
Services:
Opening Hours:
Monday to Friday 9:00 am to 6:00 pm
Saturday 9:00 am to 1:00 pm
Sunday & Public Holiday Closed
Location & Address: Level 2, Menara Bandaraya Development Berhad, Lot 2.02 East Wing, 285, Jalan Maarof, Bangsar, 59000 Kuala Lumpur, Malaysia
Contact: +60-2282 6026
Website: Website Link Here
---
---
#4 – Dr Jasmeet Singh Saren
Introduction: As the nation progresses, the dynamics of healthcare evolves. In this everchanging landscape, KMI Healthcare strives to serve the people through their Secondary Care community centred specialist hospital. By focusing on access, delivery and outcome of care, KMI Healthcare positions ourself to be the healthcare provider of choice for everybody in line with their business ethos, "Your Health is Their Priority".
Their approach in giving quality medical care with value for money stems well in every segment of the society. They seek to provide quick, efficient, high quality but affordable medical care to every patient regardless of their background.
Services & Specialisation:
Orthopedics
Trauma
Knee and Hip joint replacement
Sports injuries
Ligament reconstruction of knee
Arthroscopic surgery of knee and shoulder
Fracture fixation
Opening Hours:
Location & Address: Old Klang Road, 45, Jalan Desa, Taman Desa, 58100 Kuala Lumpur, Wilayah Persekutuan Kuala Lumpur, Malaysia
Contact: +603-7982 6500
Website: Website Link Here
---
#5 – Quill Orthopaedic Specialist Centre
Introduction: They are the first Orthopaedic Centre in Malaysia established since 2011. Together with their specialist's decades of ecperience and accolade of achievements, their dedicated staff aim to provide effictive and efficient services to improve your health.
Quill Orthopaedic Specialist Centre is an advance healthcare facility aimed at providing comprehensive and focused care for orthopaedic and musculoskeletal conditions.
They specialise in both surgical and non-surgical treatment including trauma, fracture care and physiotheraphy. Their state of the art facility offers the best patient experience and the most comprehensive orthopaedic care under one roof.
We are the first Orthopaedic Centre in Malaysia dedicated to improving efficiency and effictiveness and committed to improve your health.
Services:
Accident & Emergency
Outpatient & Inpatient
Physiotherapy
Clinical & Laboratory
Opening Hours:
Monday to Friday: 9am to 5pm
Saturday: 9am to 1pm
Location & Address: 95, 97 & 99, Jalan Aminuddin Baki
Taman Tun Dr. Ismail, 60000 Kuala Lumpur
Wilayah Persekutuan, Malaysia
Contact: +603 7727 0633 / +6018 770 0633
Website: Website Link Here
---
#6 – Dr John Decruz Ortho Specialist
Introduction:
Compassionate orthopaedic surgeon with 21 years of experience providing superior care. Committed professional who fully adheres to the highest standards when performing surgery. Extensive knowledge of musculoskeletal deformities, diseases and injuries.
Dedicated medical professional with superior verbal and written communication skills and a pleasant bedside manner. Treated over 4000 patients yearly and conducted over 550 surgeries per year on average.
Services:
Location & Address:
Parkcity Medical Centre
No 2 jalan Intisari, Persiaran Perdana, Desa Parkcity, Kuala Lumpur, Federal Territory of Kuala Lumpur
Contact:
+6012-234 3945 / +603-6279 3131
Website: Website Link Here
---
Read Also:

Top 11 Best Aesthetic Clinics in Downtown Singapore

_ 
---
#7 – Dr. Suresh Siva
Introduction:
Arthritis, Injury and Degenerative Diseases can combine to cripple mobility, lifestyle and career. Relieving pain and restoring lost movement and the freedom that comes with it invigorates life, making it richer, fuller, healthier and more prosperous.
Arthritis and musculoskeletal diseases are the leading cause of disability in the world. Most people suffering form arthritis are otherwise healthy and are limited in their activities of daily living as a result of the pain due to arthritis. Epidemiologists suggest that many of cases of significant arthritis can be prevented with good weight control, exercise and appropriate treatment. Every kg increase in weight above the ideal body weight results in a 30% increased risk of arthritis. Therefore the incidence of arthritis is increasing as people are becoming more overweight nowadays.
Siva Orthopaedic Clinic is dedicated to each and every patient, past, present and future, so that they will be able to live a fuller, richer and healthier life free from pain and restriction.
About
ORTHOPAEDIC
JOINT REPLACEMENT
ROBOTIC ASSISTED KNEE REPLACEMENT
HIP
KNEE
SHOULDER
UPPER LIMB SURGERY
SPINE
FRACTURES & TRAUMA
SPORTS MEDICINE
Location & Address: 187 Jalan Ampang
Wilayah Persekutuan
Kuala Lumpur, Malaysia
Contact: +603 2787 0500
Website: Website Link Here
---
#8 – Dr. Sureisen Mariapan
Introduction:
Dr. Sureisen obtained his medical degree (MBBS) from University of Malaya in 1997-2002. He furthered his study in the field of Orthopaedics in University Malaya from 2006-2010 and obtained his masters degree (M.S. Ortho). Acknowledging his keen interest in the field of spine surgery, he was chosen for the Ministry of Health Spine subspeciality training programme from August 2012 to August 2015. He completed successfully the exit exam in September, 2016. He worked as Spine consultant in Penang General Hospital for 2 year while extending spine services to the other Northern states.
He obtained valuable experience in spine surgery during his training at Hospital Sungai Buloh (13-08-2012 until 13-11-2013) and Sarawak General Hospital (13-11-2013 until 04-12-2014).
He had overseas exposure (Fellowship) at:
1) Queens Medical Center, Nottingham (AO Spine fellowship)
2) Karlsruhe Hospital, Stuttgart (BBraun Spine Fellowship)
3) St. Mary Hospital, Cheongdam and Gimpo Wooridul in Seoul
4) Bordeaux Hospital, France (J&J Spine Fellowship)
He is able to perform complex spine surgery (excision of tumour and reconstruction. debdridement of infection and reconstruction, adult and paediatrics deformities correction, minimally invasive spine surgery), advanced trauma surgery (complex acetabular and pelvis fixation, iliazarof) and as well as basic Arthroplasty surgeries (primary knee and hip replacement, shoulder hemiarthroplasty).
About
Spine and Back Pain
Orthopaedics
Trauma and Fractures
Opening Hours:
Mon – Fri: 9am – 5pm
Sat: 9am – 1pm
Sun: Closed
Location & Address:
Suite A511, Level 5, 5th Floor
8, Jalan Bukit Pantai,
59100 Kuala Lumpur,
Malaysia.
Contact:
+603 2296 0463 / +6010 6548260
Website: Website Link Here
---
#9 – Dr Tay Yong Guan
Introduction:
Gleneagles is an accredited leading hospital that promises to deliver nothing short of the best in healthcare and management under one roof.
They've evolved from being an efficient and leading healthcare provider to a collection of medical centres that offer and provide complete and comprehensive solutions.
Coming from the forefront of medical care and service, we are now the pioneers in medical breakthroughs with international experts, modern equipment and the latest technology from around the world.
Services:
Orthopaedic & Trauma Surgery
Location & Address: 282, 286 & 288 Block A, B and Medical Office Block, Jln Ampang, 50450 Kuala Lumpur, Malaysia
Contact: +603 4141 3000
Website: Website Link Here
---
#10 – Dr.Kunaselan Muthiah
Introduction:
Dr Kunaselan Muthiah is an orthopaedic and advance musculoskelatal trauma surgeon accredited to practise at Pantai Hospital Cheras. He subspecialises in Advance Musculoskeletal Trauma, which includes complex and multiple trauma surgery, pelvic and acetabulum surgery, adult and paediatric deformity correction surgery, bone lengthening surgery, hand and microsurgery.
He is also offers a wide range of orthopaedic diagnosis and treatment. For instance, he is accredited by Ministry of Health, Malaysia to perform the complex fracture management and pelvic & acetabulum surgery. Treats complex fractures, bone loss, bone infection and bone deformity using ilizarov method and limb reconstruction system.
With over 20 years of experience,Dr Kunaselan Muthiah attained his Bachelor of Medicine and Bachelor of Surgery at the University of the West Indies, Trinidad. He then obtained Masters in Orthopaedic Surgery from University Malaya. Thereafter, Dr Kunaselan Muthiah achieved subspecialist training from both from local and international. His international accreditations are from Italy, Germany and Bangladesh. He is an active member of ASAMI Malaysia.
He has also been featured in local media to share and provide advise pertaining orthopedic issues and prevention tips.
Services:
All Orthopaedic Related Trauma Surgery
Pelvic and Acetabulum Reconstructive Surgery
Joint Replacement Surgery: Hip, Knee and Shoulder
Spine Trauma Surgery
Hand and Microsurgery
Sport Surgery
Deformity Correction, Lengthening surgery, Foot and Ankle surgery
Opening Hours:
Monday – Friday 9am – 5pm
Saturday – 9am – 1pm
Sunday CLosed
Location & Address:
1, Jalan 1/96a
Taman Cheras Makmur
56100 Cheras
Wilayah Persekutuan Kuala Lumpur
Malaysia
Contact: +603-9145 2910
Website: Website Link Here
---
Have a Place to Recommend?
We need your help! Do you know any other noteworthy places that deserve to be added to this list? If so, do write to us via our email at [email protected]. Tropika Club will do a review of your recommendations and update the list accordingly.
---
Meanwhile, check out Tropika Club's Ecosystem of Websites
Tropika Club Magazine – Tropika Club Magazine crafts articles on all things Singapore, but with a greater emphasis on local businesses based on our #SupportLocalSG initiative. We check out and feature local businesses of all categories, ranging from your neighbourhood hawker stalls to the aesthetic clinics in town. We also cover local content ranging from beauty, lifestyle, places, eats and what's on in SIngapore. Our Top 10 rankings include local food and service establishments based in different regions in Singapore.
Tropika Club Deals – Search for the best voucher and coupon deals. Tropika Club Deals is ideal for customers who want to discover the best deals without having to commit to a specific appointment date and time. Choose from guaranteed discounted deals in the categories of hairstyling, hair removal, facial & aesthetics, body slimming, brows & lashes, nails & makeup, massage & spa or fitness & wellness. Customers can also buy vouchers as gifts or to use for the future.