10 Best Places to be in Singapore When it Rains
Singapore has long been known for its tropical climate and regular rain showers, which can make outdoor activities difficult. However, despite the rain, Singapore is still a delightful place to visit. There are a variety of places to explore and enjoy during wet weather in Singapore. From family-friendly attractions to romantic date night spots, this article will provide you with the top 10 best places to be in Singapore when it rains.
---
#1 – Gardens by the Bay
Introduction:
Gardens by the Bay is a world-renowned nature park located in Singapore. It is one of the most iconic and popular attractions in the country, attracting millions of visitors each year. The park spans across 101 hectares of reclaimed land in the Marina Bay area and features a range of unique and stunning attractions.
Gardens by the Bay was opened to the public in 2012 and has since become a must-visit destination for locals and tourists alike. The park was designed with the aim of creating a sustainable, eco-friendly urban green space that would inspire visitors to connect with nature and learn about environmental conservation. The park also features two large conservatories, the Flower Dome and the Cloud Forest, which house an extensive collection of plants from around the world. The Flower Dome showcases plants from Mediterranean and semi-arid regions, while the Cloud Forest replicates the cool and moist conditions found in tropical mountain regions.
About
One of the park's most notable features is its towering supertrees. These artificial trees, ranging from 25 to 50 meters in height, are covered in vertical gardens and solar panels, and are used to collect rainwater, generate solar power, and provide shade for visitors.
Gardens by the Bay also features several outdoor gardens, including the Heritage Garden, the World of Plants, and the Dragonfly Lake. The park is also home to a range of dining and retail options, as well as event spaces that can be rented for weddings, corporate events, and other special occasions.
Opening Hours:
Weekdays: 5am – 2am
Weekends: 5am – 2am
Price of Admission: 
Adult (13 years old & above) – $15
Child (3 to 12 years old) – $9
Location & Address: 18 Marina Gardens Dr, Singapore 018953
Contact: +65 6420 6848
Website: Website Link Here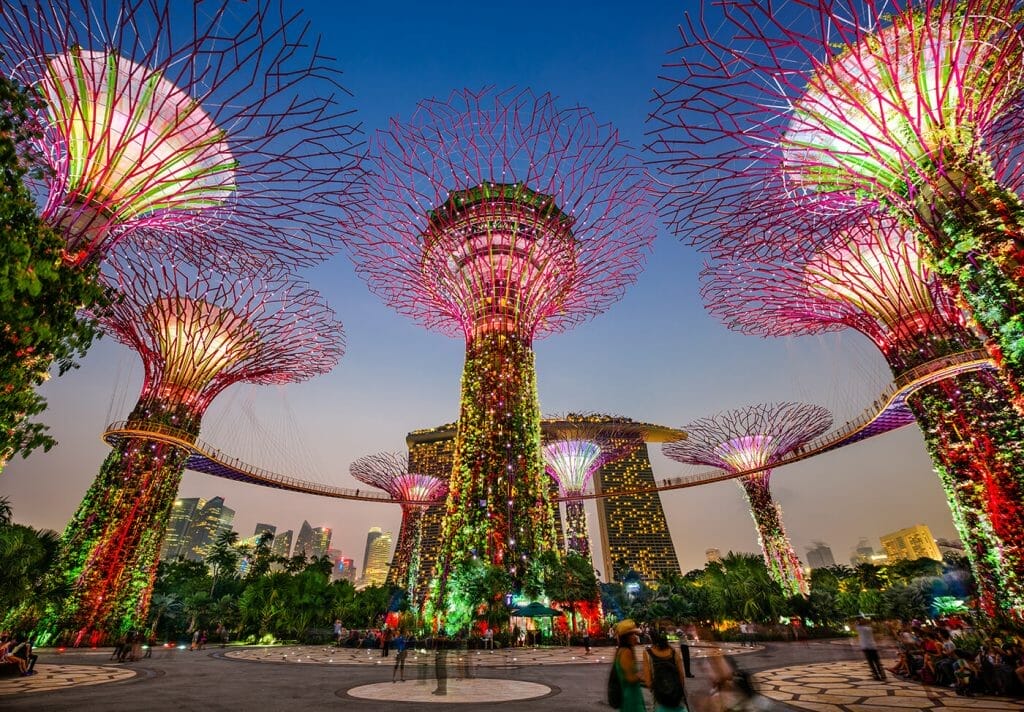 ---
#2 – Jewel Changi Airport
Introduction:
Jewel Changi Airport (also known as Jewel or Jewel Changi) is a nature-themed entertainment and retail complex surrounded by and linked to one of the passenger terminals of Changi Airport, Singapore. Its centrepiece is the world's tallest indoor waterfall, the Rain Vortex, that is surrounded by a terraced forest setting.
Jewel includes gardens, attractions, a hotel, about 300 retail and dining outlets, as well as early baggage check-in aviation facilities. It covers a total gross floor area of 135,700 m2 (1,461,000 sq ft), spanning 10 storeys – five above-ground and five basement levels. Its attractions include the Shiseido Forest Valley, an indoor garden spanning five storeys, and the Canopy Park at the topmost level, featuring gardens and leisure facilities.
About
The Rain Vortex, sponsored as the HSBC Rain Vortex, is the world's largest and tallest indoor waterfall, standing at 40 metres (130 ft) high. To prevent excess humidity in the Jewel, the waterfall's flow alternates between cascades and trickles that reduce air turbulence.
At the topmost level of Jewel, the 14,000 square metres (150,000 sq ft) Canopy Park houses recreation and leisure attractions. About half of the total landscaping is hosted at Canopy Park, including two gardens: Topiary Walk and Petal Garden.The Topiary Walk features animal-shaped topiaries at every corner, while the Petal Garden has seasonal floral displays.
Opening Hours:
Weekdays: 24 hours
Weekends: 24 hours
Public Holidays: 24 hours
Location & Address: 78 Airport Blvd, Singapore 819666
Contact: +65 6956 9898
Website: Website Link Here
---
---
#3 – National Museum of Singapore
Introduction:
The National Museum of Singapore is the nation's oldest museum that seeks to inspire with stories of Singapore and the world. Its history dates back to 1849. Known then as the Raffles Library and Museum, the museum moved to its current premises on Stamford Road in 1887.
With a history dating back to 1887, the National Museum of Singapore is the nation's oldest museum with a progressive mind. Beneath its 19th-century colonial exterior, it uses cutting-edge technology to present the nation's legacy and development. Its galleries highlight fresh perspectives of the Singapore story as they take you on an immersive voyage – one where creative storytelling redefines the conventional museum experience.
About
A cultural and architectural landmark in Singapore, the National Museum hosts innovative activities and events all year round. These include the well-loved Night Festival, visually arresting art installations, as well as performances and film screenings of different styles and genres.
a wide range of facilities and services such as a resource centre which has a growing collection of about 15,000 publications related to cultural studies, design and Singapore's history.
Location: Location Here
Opening Hours:
Price of Admission: 
Standard Adult: $15
Concession Senior (60 years and above) & Student: $10
Singapore Citizens & PRs: Free Entry
Location & Address: 93 Stamford Rd, Singapore 178897
Contact: +65 6332 3659
Website: Website Link Here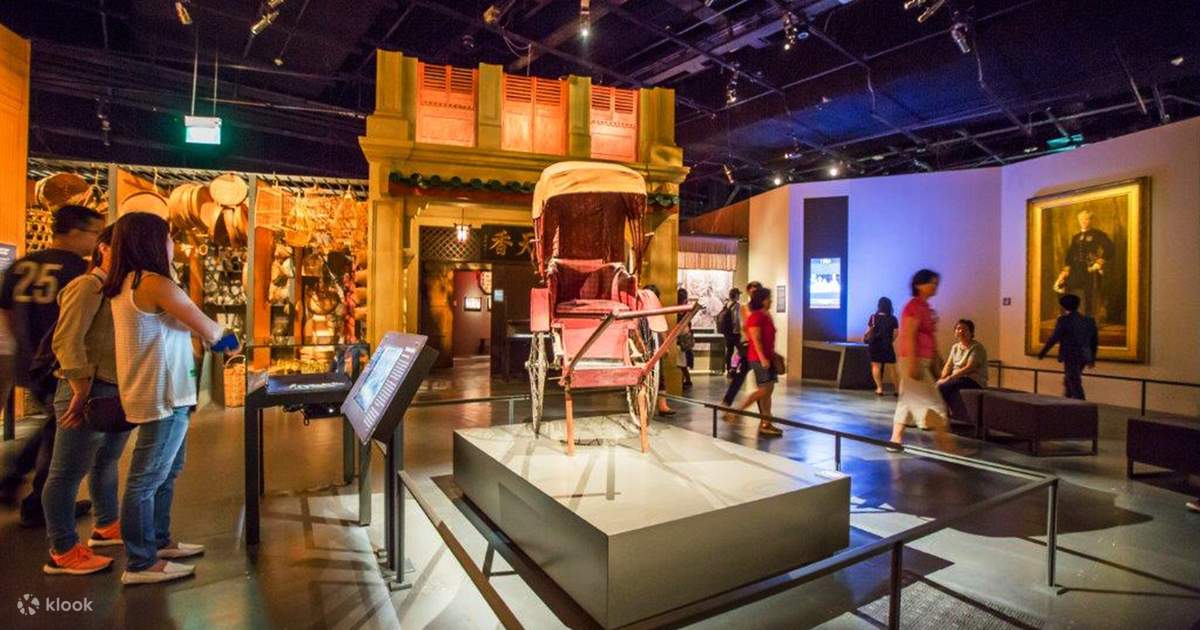 ---
---
#4 – Flower Dome
Introduction:
Flower Dome is one of the two cooled conservatories located in the iconic Gardens by the Bay in Singapore. It is the largest glass greenhouse in the world and is home to a wide range of exotic plants and flowers from various regions around the world. The dome covers an area of 1.2 hectares and is divided into several zones, each representing different climates and ecosystems.
Visitors can take a leisurely stroll through the dome and marvel at the beauty of over 1000 species of plants and flowers like bougainvillea, camellias, and rhododendrons. The Flower Dome provides a unique and educational experience to know about the different varieties of plants and their origins.
About
The Flower Dome has a collection of over 3,000 plants from various countries including South Africa, Australia, the Mediterranean, South America, and more.
The Flower Dome also offers various events and activities throughout the year, including floral displays, concerts, and festivals.
Opening Hours:
Price of Admission: 
Standard – Adult $20
Standard – Child $12
Location & Address: 18 Marina Gardens Dr, Singapore 018953
Contact: +65 6420 6848
Website: Website Link Here
---
#5 – Esplanade – Theatres on the Bay
Introduction:
An architectural icon with distinctive twin shells, Esplanade is one of the busiest arts centres in the world. Since opening in 2002, we have presented more than 53,000 performances and activities, drawing 34 million patrons and 116 million visitors. Esplanade works in close partnership with local, regional and international artists to develop artistic capabilities, push artistic boundaries and engage audiences. The centre supports the creation of artistic content by commissioning and producing new Singapore and Asian work for the international stage.
About
Esplanade works in close partnership with local, regional and international artists to develop artistic capabilities, push artistic boundaries and engage audiences.
Esplanade is proud to be the first dementia-friendly arts venue in Singapore. Their premises are wheelchair-friendly and we accommodate special seating requirements wherever possible.
Opening Hours:
Open Daily: 12 pm – 8.30 pm
Price of Admission: NA
Location & Address: 1 Esplanade Dr, Singapore 038981
Contact: +65 6828 8377
Website: Website Link Here
---
#6 – Asian Civilisations Museum
Introduction:
The Asian Civilisations Museum (ACM) is an institution which forms a part of the four museums in Singapore, the other three being the Peranakan Museum at Old Tao Nan School, the National Museum of Singapore and the Singapore Art Museum.
ACM is Singapore's national museum of Asian antiquities and decorative art. As the only museum in Asia with a pan-Asian scope, ACM is devoted to exploring the rich artistic heritage of Asia through our outstanding collection of masterpieces, and through ground-breaking special exhibitions. ACM focuses on the many historical connections between cultures and civilisations in Asia, and between Asia and the world.
About
The ACM's collection began with objects from the colonial Raffles Library and Museum. The major part was ethnological materials collected in Southeast Asia – essentially examples of the crafts, tools, weapons, utensils, and costume of the Malay and other indigenous Southeast Asian cultures. There was also a small collection of Chinese objects.
The museum has a restaurant, Empress, featuring traditional Chinese dishes in a contemporary setting, and a café, Privé ACM, offering all-day dining. There are ballrooms and halls also available for functions.
Location: Location Here
Opening Hours:
Sat – Thurs: 10am – 7pm
Fri: 10am – 9pm
Price of Admission: 7 years old and above: $15.
Location & Address: 1 Empress Pl, Singapore 179555
Contact: +65 6332 7798
Website: Website Link Here
---
Read Also:

Top 10 Best Vitamin C Serums in Singapore

_ 
---
#7 – Mustafa Centre
Introduction:
Mustafa Centre is a shopping mall in Singapore, situated on Syed Alwi Road in the cultural district of Little India, within the planning area of Kallang. Within a walking distance from Farrer Park station on the North East line, Mustafa Centre is a retail hub attracting many shoppers with its wide variety of products and services.
In 1971, Haji Mohamed Mustafa (19916-2001); his son, Mustaq Ahmad; and his cousin, Samsuddin, founded Mohamed Mustafa and Samsudin Co Pte Ltd (MMSCPL), and opened a retail store on Campbell Lane in Singapore. It mainly sold ready-made clothing and later expanded to sale of electronic items. In 1985, they moved their business to the ground floor of Serangoon Plaza.
As their business expanded, they bought a shophouse on Syed Alwi Road. Subsequently, they bought the neighboring units and decided to build a new shopping mall to house their business. The business expanded internationally, to Chennai, in 2000.
About
Mustafa Centre houses the Mustafa department store, which caters mainly to the budget market. The department store consists of two shopping centres: one retailing jewelry and household appliances and functioning as a supermarket, and the other selling a variety of other products such as books, DVDs, watches, electronic goods, footwear, toys and clothing.
Mustafa Centre sells more than 300,000 items and provides many services such as foreign exchange and travel arrangements. In late 2011, Mustafa Centre opened a new rooftop restaurant named Kebabs 'n Curries in its new wing. The restaurant serves a range of Asian dishes from 5 pm till 2 am daily.
Opening Hours:
Open Daily: 9.30 am – 2 am
Price of Admission: NA
Location & Address: 145 Syed Alwi Road, Singapore 207704
Contact: +65 6295 5855
Website: Website Link Here
---
#8 – National Gallery Singapore
Introduction:
National Gallery Singapore is a leading visual arts institution which oversees the world's largest public collection of Singapore and Southeast Asian modern art. Situated at the birthplace of modern Singapore, in the heart of the Civic District, the Gallery is housed in two national monuments – City Hall and former Supreme Court – that have been beautifully restored and transformed into this exciting 64,000-square-metre venue. Reflecting Singapore's unique heritage and geographical location, the Gallery aims to be a progressive museum that creates dialogues between the art of Singapore, Southeast Asia and the world to foster and inspire a creative and inclusive society. This is reflected in their collaborative research, education, long-term and special exhibitions, and innovative programming. The Gallery also works with international museums such as Centre Pompidou, Musée d'Orsay, Tate Britain, National Museum of Modern Art, Tokyo (MOMAT) and National Museum of Modern and Contemporary Art, Korea (MMCA), to jointly present Southeast Asian art in the global context, positioning Singapore as a key node in the global visual arts scene.
About
It was the first museum in Asia to receive the Children in Museums Award by the European Museum Academy and Hands On! International Association of Children in Museums in 2018.
It is home to two permanent galleries: the Singapore Gallery and the Southeast Asia Gallery. Through its collection, the Gallery will present the development of Singaporean and regional cultures – telling the story of their social, economic and political histories.
Opening Hours:
Price of Admission: 
General Admission: $20
Singapore Citizens & PRs: Free Entry
Location & Address: 1 St Andrew's Rd, #01 – 01, Singapore 178957
Contact: +65 6271 7000
Website: Website Link Here
---
#9 – ION Orchard
Introduction:
ION Orchard formerly known as the Orchard Turn Development or Orchard Turn Site is a shopping mall in Singapore, next to Orchard MRT station. It is the retail component of an integrated retail and residential development by Orchard Turn Developments Pte Ltd, a joint venture between CapitaLand and Sun Hung Kai Properties. It started operating on 21 July 2009, occupying 335 food and retail outlets. In December 2016, Forbes recognized ION Orchard as one of the top shopping malls in Singapore.
About
An art and exhibition gallery is located on the fourth floor of the shopping mall. Called ION Art, it aims to combine art and commerce. An art and design programme is implemented to introduce new and multimedia art into the mall experience, promoting the best of Asian modern and contemporary art and design from established and emerging artists and designers.
ION Orchard is also a popular destination for foodies, with its many dining options ranging from fast-food chains to Michelin-starred restaurants. It has a food court on the basement level and a wide range of restaurants on its upper levels.
Opening Hours:
Open Daily: 10 am – 10 pm
Price of Admission: NA
Location & Address: 2 Orchard Turn, Singapore 238801
Contact: +65 6238 8228
Website: Website Link Here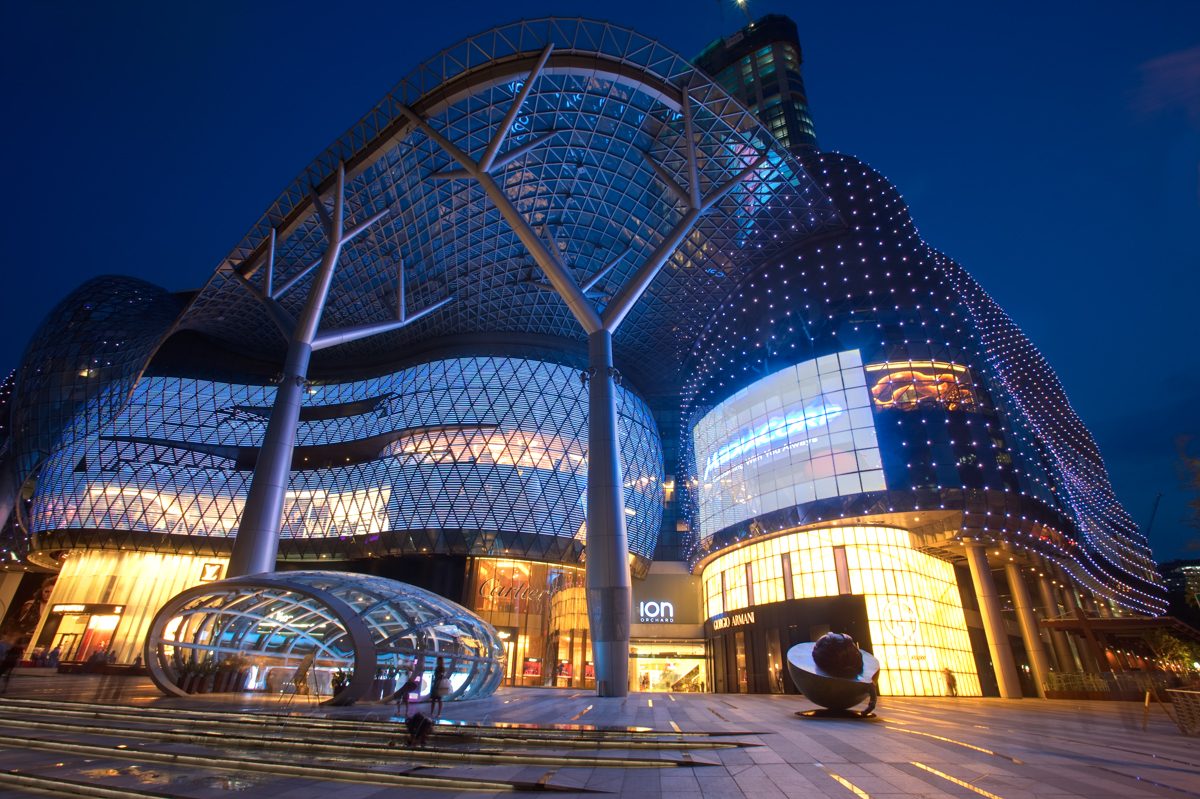 ---
#10 – ArtScience Museum at Marina Bay Sands
Introduction:
ArtScience Museum is an iconic cultural landmark in Singapore. Opened on 17 February 2011 by Singapore's Prime Minister Lee Hsien Loong, it is the world's first ArtScience museum, featuring major exhibitions that blend art, science, culture and technology. Their mission is to explore where art, science, culture and technology come together. It is here at the intersection of art and science that innovation and new ideas are formed. The ArtScience Museum has 21 gallery spaces with a total area of 64,583 square feet.
About
The gallery on level 3 features high ceilings that can accommodate a wide variety of artworks to engage and intrigue guests. The gallery's unique rotunda shape has been designed to allow maximum amounts of natural light without damaging any objects that are displayed. The galleries on Basement 2 can be free partitioned to create a unique space that can best show of any artworks.
Rainwater is harvested and channelled down the centre of the building, flowing through its bowl-shaped roof into a reflecting pond at the lowest level of the building. The rainwater is then recycled for use in the building's restrooms.
Opening Hours:
Price of Admission: Ticketing Prices
Location & Address: 6 Bayfront Avenue, Singapore 018974
Contact: +65 6688 8888
Website: Website Link Here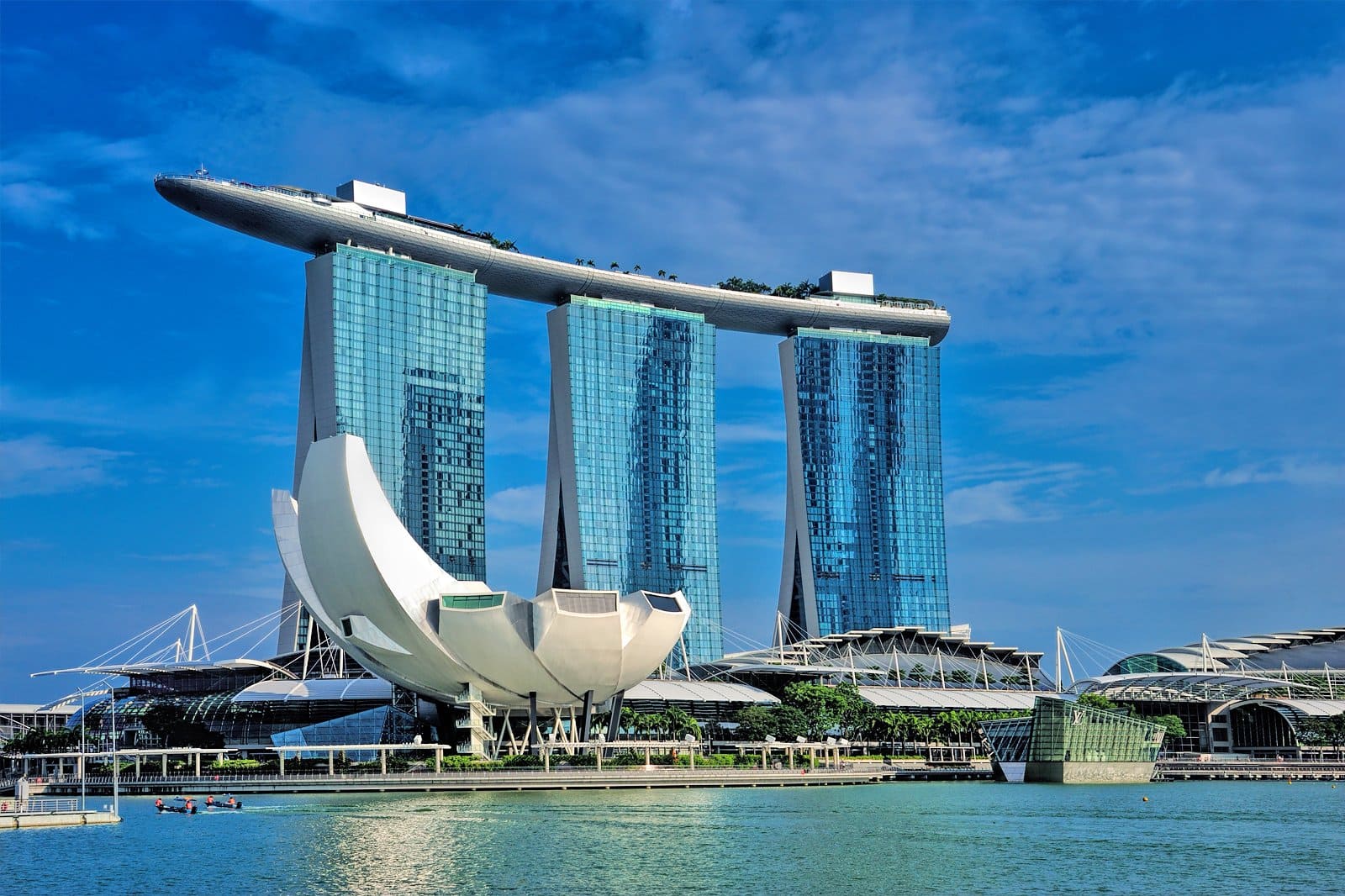 ---
Have a Place to Recommend?
Your contribution is valuable to us! Are there any outstanding businesses that you believe should be added to our list? If so, please send your recommendations to us at [email protected]. Tropika Club will review your suggestions and update the list accordingly. Thank you for your help in making our list of businesses as comprehensive and accurate as possible.
---
Meanwhile, Check out Tropika Club's Ecosystem of Websites
Tropika Club Magazine – Tropika Club Magazine is a Singapore-based publication that features articles on a wide range of topics with a focus on local businesses and content for the region. The magazine emphasizes supporting local businesses through its #SupportLocal initiative, which includes coverage of everything from neighborhood hawker stalls to aesthetic clinics in town. In addition to highlighting local businesses, Tropika Club Magazine also covers a variety of local content, including beauty, lifestyle, places, eats, and what's on in Singapore and the Asia Pacific region.
Tropika Club Deals – Tropika Club Deals is a leading online deals and voucher shopping site in Singapore, offering amazing discounts on beauty, wellness, and fitness products and services. It's the perfect platform for customers who want to discover the best deals without having to commit to a specific appointment date and time. These deals are available at major beauty stores, facial salons, hair salons, and other brands in Singapore, with no minimum spend required. Choose from guaranteed discounted deals in the categories of hairstyling, hair removal, facial & aesthetics, body slimming, brows & lashes, nails & makeup, massage & spa or fitness & wellness. Tropika Club Deals is also ideal for customers who want to buy vouchers as gifts or to use for the future. So whether you're looking to save money on your next haircut or want to treat yourself to a relaxing massage, Tropika Club Deals has got you covered with the best voucher and coupon deals in Singapore!