Top Best Robo Advisors for Investments in Singapore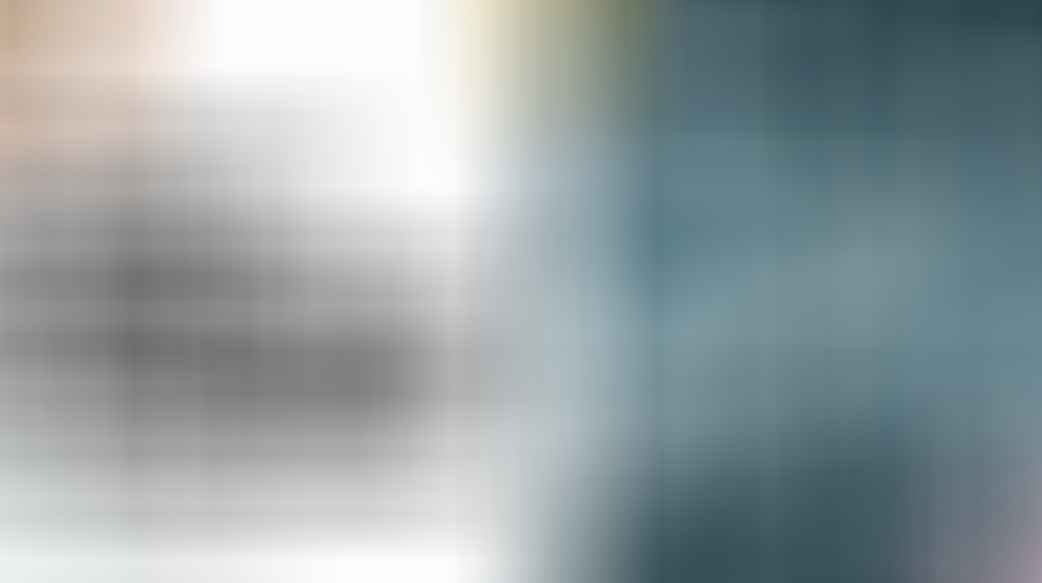 Are robots taking over? Not yet—the Top Best Robo Advisors in Singapore are only here to help you grow your wealth. Depending on your risk appetite and financial goals, these robo financial advisors help retail investors create an investment portfolio. Some of them may function like mutual funds and unit trusts, though most don't really enforce a minimum investment sum. Reach yu investment goals with your risk profile with the Top Best Robo Advisors in Singapore.
From an early age, to adulthood, almost everyone, and their mom have been telling you that you really ought to start investing or saving money. No matter how old you are, the earlier the better. But you are not the most financially-savvy person, nor are you not rolling in dough. How exactly, then, do you get started? One of the easiest ways to start investing is through a robo-advisor. Yes, you heard me right (not Robocop), Robo-Advisors. They are designed to be stress-free, approachable, and cost-effective for the novice investor. Here is a Top Best guide to how robo-advisors work, whether this method is right for you, and (perhaps most importantly) how to choose the right one.
No Time to Read? Here's a Snappy Summary of This Article
What are robo-advisors: They are online platforms that use algorithms to provide automated investment advice and portfolio management.
How they work: They ask users a series of questions to assess their risk profile, financial goals and investment preferences, and then allocate their funds to a diversified portfolio of low-cost exchange-traded funds (ETFs).
What are the benefits: They offer convenience, low fees, transparency, tax efficiency and access to global markets.
What are the drawbacks: They may not be suitable for complex financial situations, lack human interaction and customization, and have limited track records and regulation.
How to choose a robo-advisor: Users should compare factors such as fees, performance, features, investment options, customer service and reputation.
What are some of the best robo-advisors in Singapore: The article reviews six robo-advisors: StashAway, Syfe, Endowus, AutoWealth, MoneyOwl and Kristal.AI.
---
1. DBS digiPortfolio
What is digiPortfolio?:
digiPortfolio is a hassle-free, ready-made investment portfolio that offers the perfect match of human expertise and robo-technology. With it, they offer an instant, cost-effective way to grow and protect your wealth through regional or global diversification.
Built by human expertise, DBS created a product unlike others in the market, they tapped their elite team of portfolio managers, whose expertise was previously accessible only to investment sums of S$500,000 and above.
Besides carefully selecting exchange traded funds (ETFs) to create quality portfolios, the team monitors the market regularly, aligning digiPortfolio with their Chief Investment Office's views to ensure optimal asset allocation and portfolio resilience, and initiating rebalancing whenever necessary.
Powered by robo-technology – Nothing beats the speed of technology. So, they use it to your advantage. digiPortfolio is coded to automate processes such as back-testing, rebalancing, and monitoring. In doing so, they can deliver scale and efficiency, while giving every investor full transparency of any trading activities.
Fees: 0.75% per annum Management Fee
Where to Find:https://www.dbs.com.sg/personal/investments/other-investments/dbs-digiportfolio#
---
2. MoneyOwl
About Company:
MoneyOwl is a financial adviser and fund management company licensed by the MAS. They aim to empower you to live life to the fullest by helping you make wise money decisions easily and confidently.
They are Singapore's 1st Bionic Financial Adviser. To be Bionic means to have the best of both worlds – humans and technology. Technology integrates complex financial models into your financial plan with ease and precision. But they understand that money is very personal and involves emotions, aspirations and life decisions. That is why both their dedicated client advisers and their technology platforms come together to journey with you in every stage of your life.
They provide a one-stop service platform that is everything you need to develop a fit-for-purpose financial plan. Incorporating national schemes such as CPF, we provide comprehensive, competent, and conflict-free financial advice and fund management services in support of your plan.
Just a little more information, MoneyOwl is a social enterprise and a joint venture between NTUC Enterprise Co-operative Limited and Providend Holding Private Limited. They exist to serve you indeed.
Pricing: https://www.moneyowl.com.sg/pricing/
Where to Find: https://www.moneyowl.com.sg/investment/
---
3. OCBC RoboInvest
About OCBC RoboInvest:
OCBC RoboInvest will make you fall in love again. You will only need to invest from as low as US$100. Powered by WeInvest, they offer 34 portfolios across 6 markets for a range of risk appetites, easy to receive updates on portfolio rebalancing opportunities as market changes, and of course it is a 24/7 accessibility to your investments from anywhere with Digital Banking. It does not matter if you are a new or experienced investor, it is easy to get started, all you need is an OCBC deposit account with Digital Banking access or if you do not have, you can just apply instantly for an account with their debit cards.
Pricing: 0.88% per year on total value of your investments held with OCBC RoboInvest
Where to Find: https://www.ocbc.com/personal-banking/investments/roboinvest
---
---
4. Endowus
About Company:
At Endowus, everyone can invest with the brightest minds in finance, maximising returns at every level of risk with all their savings – Cash, CPF & SRS.
Evidence-based investing is passive in asset allocation and accesses institutional, best-in-class, low-cost funds (unit trusts) with proven track records. Moreover, the view performance, underlying funds and securities of their globally diversified core portfolios are catered for your longer-term goals (General Investing) and shorter-term goals (Cash Smart).
Backed by the research of Nobel Laureate academics, they advocate broadly diversified, passive and systematic strategies that have global market exposure with tilts towards the proven factors of returns such as value, size, and profitability.
However, they say that they can't control the markets (nobody can), but they can help you reduce the amount you pay in fees. By having no sales fees or transaction fees and rebating 100% of any trailer fees they receive (most financial institutions will charge you these fees or keep them for themselves), they will provide you access to the best investment opportunities at a fraction of the industry average.
Contact: [email protected]
Where to Find: https://endowus.com/how-we-invest
---
5. AutoWealth
About Company:
AutoWealth's vision is to be the leading robo-advisory platform in Asia that helps achieve the financial dreams of anyone and everyone. In the current age, the traditional ways of investing are outdated, usually riddled with overly complicated terms, high fees, and are often exclusive.
Meanwhile, not all of us have the time and expertise to manage our own funds. They believe there had to be a better way for investors. With AutoWealth, there is a smarter wat for you to invest.
It all began as a social venture to give back more to investors, as their proprietary investment strategy allows them to eliminate intermediary fees and pass on these cost savings to investors. The whole point is to tell our investors to relax and let your money work for you.
Fees: https://www.autowealth.sg/fees.php
Where to Find: https://www.autowealth.sg/strategy.php
---
---
6. StashAway
About Company:
In 2016, co-founder and CEO, Michele, who at that point had already spent more than 10 years building substantial companies, had been looking for a way to put his savings to work. He was getting fed up with how the banks were only presenting him with over-priced products, and low-quality, biased, one-size fits-no one advice. He wanted the personalised, cost-efficient options that he knew had been made possible in other regions in the world. So, he set out to build the investment products he wanted so that he could also offer them across the region.
Since then, they have built and led a team that is committed to creating transparent investment products structured for their clients' best interests and delivering that through a seamless digital experience. Along the way, Asia Capital Advisors, Eight Roads, the proprietary investment arm of Fidelity International, and other prominent leaders in the financial services industry have joined them by investing more than $20 million USD in their team so that they can build more and better wealth management options.
In July 2017, they began offering to everyone their goal-based and General Investing portfolios with a sophisticated investment framework that was once only available to institutional investors. In 2018, they made their services available in Malaysia, started accepting SRS funds, launched their corporate partnership program called WorkPlace, and launched their free personal finance education curriculum, StashAway Academy. In 2019, they launched an Income Portfolio in SGD, and their cash management portfolio called StashAway Simple™, and served their first 100,000 clients.
Pricing: https://www.stashaway.sg/pricing
Where to Find: https://www.stashaway.sg/how-we-invest
---
7. Kristal.AI
About Company:
Kristal.AI is a global, digital-first private wealth platform for comprehensive, no-frills wealth management solutions for sophisticated high net worth and first-time investors. Powered by an unparalleled combination of advanced algorithms and investment professionals, they focus on providing personalized products and unbiased advice. They actively embrace change to remain at the forefront of the fintech industry.
The leadership team of Kristal.AI actively oversees and fully commits to creating long-term value for their clients. They aim to be a thought-leader equipped with a forward-thinking mindset to empower the entire team through technology. Their leadership believes that tech enabled wealth management is the way forward to bring innovation in this industry.
Pricing: https://kristal.ai/pricing/
Where to Find: https://kristal.ai/advisory/
8. Syfe
About Company:
Syfe offers fully-managed investment portfolios with no minimum entry or lock-in. With fees starting from as low as 0.4% per year, they make it easy for you to grow your wealth. Their main feature is the ARI or Automated Risk-managed Investments strategy, is their proprietary investment methodology, combining the best of two leading approaches of both Global Market Portfolio (GMP) and Risk Parity Portfolio (RP). Stress tested across the last 15 years; ARI automatically adjusts your portfolio to ensure enhanced risk-adjusted returns by managing your portfolio's Downside Risk (DR).
According to Richard Yeh, the Head of Portfolio Construction and Risk Management, he said, "ARI was built based on efficient portfolio optimization augmented with effective portfolio risk diversification in a coherent risk vis-à-vis return framework, ARI portfolios were rigorously back tested and found to significantly outperform their respective benchmarks on a risk-adjusted basis."
Pricing: https://www.syfe.com/pricing
Where to Find: https://www.syfe.com/investment-strategy
---
9. UOBAM Invest
About Company:
With UOBAM Invest, it does not matter whether you are a savvy investor or just starting out, here at UOBAM Invest, they have you covered with your personal robo-adviser to help you build your future wealth. They have trusted asset manager for more than 30 years, committing to whatever your financial goals are, they are there to help you achieve them and in the future. Furthermore, they ensure your hard-earned money is with their institutional-grade fund management process and solutions. They have designed UOBAM Invest with customisation capabilities to build a dynamic portfolios based on your needs.
Contact: [email protected]
Where to Find: https://www.uobam.com.sg/uobaminvest/individual/index.html

---
10. SquirrelSave
About Company:
SquirrelSave is a fully AI-Digital Invesment Manager, whereby managing risk for your portfolio is key to achieving your financial goals. Diversification is the key to managed those risk, and it requires 24/7 massive data processing and screening that no human can do, but SquirrelSave AI can.
Unlike others, SquirrelSave does not group their investors into risk-labelled historical model portfolios, instead, they use the latest data and get a forward-looking portfolio matching their investor's risk profile. Their AI does not sleep, and it tracks your portfolio, rather than chasing returns aggressively, SquirrelSave manages risk first. However, it depends what risk you are willing to take and SquirrelSave AI will seek the portfolio with the highest predicted return.
Pricing: https://www.squirrelsave.com.sg/pricing.html
Where to Find: https://www.squirrelsave.com.sg/why-squirrelsave.html
---
11. UTrade Robo
About Company:
UTRADE Robo is your personal digital fund manager where it allocates assets according to your goals, investment horizon and risk tolerance. Offered by UOB Kay Hian, one of Asia's largest brokerage firms, you can trade with a peace of mind knowing that they are an associate company of the UOB Group.
Supported by a strong, dedicated research team, their award-winning analysts are in place to impart the deep market knowledge clients need to navigate today's complex trading environments.
Providing seamless access to multiple products and markets in each country, their sophisticated tools and technology offer investors the capability of trading across a broad range of securities, including stocks, bonds, unit trusts, futures, options, CFDs and forex.
Pricing: https://www.utraderobo.com/robo/pricing
Where to Find: https://www.utraderobo.com/robo/methodology
---
12. Philip SMART Portfolio
What is Phillip SMART:
Phillip SMART Portfolio ("SMART") is a discretionary investment service that matches a best-fit portfolio with your online risk analysis. SMART works by embracing technology and their investment expertise to make investing effortless for you. Whether it is your mobile or your desktop – SMART enables you to seamlessly set up an investment account, fund and monitor the performance of the account – all done online.
Once your account has been set up, SMART's team of investment managers will structure for you a diversified portfolio across geographical regions, countries and industry sectors that is most likely to benefit from the prevailing economic situations.
Pricing: https://smart.poems.com.sg/our-fees/
Where to Find: https://www.poems.com.sg/products/phillip-smart-portfolio/
---
Conclusion
Investing can be a daunting task for many people. You need to do a lot of research, analysis and decision-making. You also need to monitor your investments regularly and adjust them when necessary. And you need to pay fees and taxes along the way.
That's why robo-advisors can be a great option for busy or inexperienced investors. They can simplify the investing process and save you time and money. They can also help you achieve your financial goals faster and easier.
But robo-advisors are not a one-size-fits-all solution. They have their own limitations and risks. They may not be able to cater to your specific needs or preferences. And they may not perform well in certain market situations or scenarios.
So before you choose a robo-advisor, you should do your homework and compare different options. You should also understand your own risk profile, financial goals and investment style. And you should always be aware of the potential pitfalls and challenges of investing with robo-advisors.
We hope this article has given you some useful insights into robo-advisors and how they work. We also hope it has helped you narrow down your choices among the best robo-advisors in Singapore. Remember, investing is a long-term journey that requires patience, discipline and diversification. So choose wisely and invest smartly with Tropika Club Magazine!
---
Frequently Asked Questions (FAQ)
Q: What is a robo-advisor?
A: A robo-advisor is an online platform that uses algorithms to provide automated investment advice and portfolio management. It can help you invest your money online without any hassle, based on your risk profile, financial goals and investment preferences.
Q: How do robo-advisors work?
A: Robo-advisors work by asking you a series of questions to assess your risk profile, financial goals and investment preferences. They then allocate your funds to a diversified portfolio of low-cost exchange-traded funds (ETFs) or unit trusts/mutual funds, depending on the robo-advisor. They also manage your portfolio for you, adjusting it according to market conditions and your changing needs.
Q: What are the benefits of robo-advisors?
A: Robo-advisors offer convenience, low fees, transparency, tax efficiency and access to global markets. They can save you time and money by simplifying the investing process and providing consistent investment advice. They can also help you achieve your financial goals faster and easier.
Q: What are the drawbacks of robo-advisors?
A: Robo-advisors may not be suitable for complex financial situations, such as estate planning, retirement planning or tax optimization. They also lack the human interaction and customization that some investors may prefer. And they are relatively new and untested, so they may not have enough experience or regulation to deal with market crashes or cyberattacks.
Q: How do I choose a robo-advisor?
A: You should compare different aspects of their services, such as their fees, performance, features, investment options, customer service and reputation. You should also check their track record, security measures and regulatory status. And you should always read their terms and conditions carefully before signing up.
Q: What are some of the best robo-advisors in Singapore?
A: In this article, we have reviewed six of the best robo-advisors in Singapore: StashAway, Syfe, Endowus, AutoWealth, MoneyOwl and Kristal.AI. They all have their own strengths and weaknesses, so you should choose the one that matches your needs and expectations.
Q: How much do robo-advisors cost?
A: Robo-advisors charge different fees depending on their services and features. Some common fees include management fees, platform fees, fund fees and transaction fees. You should compare the fees of different robo-advisors before investing with them.
Q: Are robo-advisors regulated by Monetary Authority of Singapore (MAS)?
A: Yes, most robo-advisors in Singapore are regulated by MAS as licensed fund managers or exempt financial advisers. This means they have to comply with certain rules and standards to protect investors' interests. However, you should still do your own due diligence before investing with any robo-advisor.
Q: What are the alternatives to robo-advisors?
A: If you are looking for other ways to invest your money online, you can consider other options such as online brokers, digital banks or cash management accounts. You can also seek professional advice from a human financial adviser or planner if you need more guidance or customization.
Q: How do I start investing with a robo-advisor?
A: To start investing with a robo-advisor, you need to sign up for an account with them online. You will need to provide some personal information (such as your name, NRIC number and bank account details), complete an online questionnaire to assess your risk profile, financial goals and investment preferences, and deposit money into your account. The robo-advisor will then create a portfolio for you based on your profile and manage it for you automatically. You can monitor your portfolio through their mobile or desktop app anytime and anywhere.
---
Have a Place to Recommend?
We need your help! Do you know any other noteworthy eating places that deserves to be added to this list? If so, do write to us via our email at [email protected]. Tropika Club will do a review of your recommendations and update the list accordingly.
---
Meanwhile, check out Tropika Club's Ecosystem of Websites

Tropika Club Magazine – Tropika Club Magazine crafts articles on all things Singapore, but with a greater emphasis on local businesses based on our #SupportLocalSG initiative. We check out and feature local businesses of all categories, ranging from your neighbourhood hawker stalls to the aesthetic clinics in town. We also cover local content ranging from beauty, lifestyle, places, eats and what's on in SIngapore. Our Top 10 rankings include local food and service establishments based in different regions in Singapore.
Tropika Club Deals – Search for the best voucher and coupon deals. Tropika Club Deals is ideal for customers who want to discover the best deals without having to commit to a specific appointment date and time. Choose from guaranteed discounted deals in the categories of hairstyling, hair removal, facial & aesthetics, body slimming, brows & lashes, nails & makeup, massage & spa or fitness & wellness. Customers can also buy vouchers as gifts or to use for the future.