Top 10 Best Singing Schools in Perth Australia

If you're looking to find the best singing schools in Perth, then look no further! This article will provide you with an overview of the top 10 best singing schools in Perth. They examined each school to assess its teaching quality and student outcomes. The list includes a variety of different singing schools that cater to different ages, budgets, and styles. Whether you are a beginner, an advanced singer, or someone looking to develop their vocal range, this list has something for everyone.
---
#1 – Perth Singing Academy
Introduction:
Students often come to Perth Singing Academy suffering the effects of bullying, difficult home lives & other social issues. Their singing lesson program assists firstly by providing a 'place to be' & secondly by assisting children to create something to be proud of. Some of Perth Singing Academy's students are on the autism spectrum, & feedback has highlighted that their social interactions have improved through gaining the confidence to be their authentic self. The atmosphere of each class is supportive & creative, where children & parents are transported into a world of show business and delight!
Type of Services:
KIDS (6 TO 12 YEARS OLD)
YOUNG ADULTS (17 TO 21 YEARS OLD)
TEENS (13 TO 16 YEARS OLD)
ADULTS (22 YEARS AND UP)
Location:
2 Exchange Rd, Malaga WA 6090, Australia
Contact: +61 408 497 664
Website: Website Link Here
---
#2 – School of Rock Perth
Introduction:
All of their music classes employ their patented School of Rock Method. Their Method uses Performance Based Music Education including private music lessons, online music lessons, and group rehearsals. School of Rock aims to guide its students through a step-by-step process that will lead them toward the ultimate goal of performing live in front of an audience.
Type of Services:
GUITAR LESSONS
DRUM LESSONS
SINGING LESSONS
KEYBOARD + PIANO LESSONS
Location:
42 Jersey St, Jolimont WA 6014, Australia
Contact: +61 8 9387 3918
Website: Website Link Here
---
---
#3 – West Coast Music School
Introduction:
Imagine joining an inclusive community that truly celebrates everything that makes your child unique. Imagine your child blossoming into the most vibrant version of themselves as they travel through their bespoke learning journey. Imagine finding a space that equips your child with the tools to build their confidence, boost their self-esteem, strengthen their resilience and regulate their emotions, all while they form genuine connections and friendships that will last a lifetime. Imagine a space that is warm, inviting, and supportive. One where you will always feel welcome and always feel at home. Step into your oasis, and bring all that you imagine into reality with the WCMS way.
Type of Services:
Mini Musos (Ages 4-6)
Foundations (Absolute Beginners)
Evolving Musician (Beginners)
Elevated Musician (Intermediate)
Location:
16 Morris Pl, Innaloo WA 6018, Australia
Contact: +61 1300 421 555
Website: Website Link Here
---
---
#4 – VocalTech Studios
Introduction:
VocalTech offers not only the best Vocal Tuition facilities available in WA, with well-equipped, spacious, air-conditioned rooms but also teaching staff headed up by an internationally successful Principal with a number of Chart-topping artists in his client list and a 20-year history in vocal coaching that includes study with some of the world's best Voice teachers. In addition, they have a great Recording / Production studio that has high quality hardware and a huge selection of industry standard software (all software is legal and purchased – they don't use "cracked" copies), run by a producer with a massive amount of experience in all things audio and his name on a platinum selling Australian number one album. There can be no better place in WA to record the vocals for your project but don't let that make you think it's not also a perfect place for singers/songwriters to craft their sound. Check out our Recording Studio pages to find out about all they can offer for your recording needs.
Type of Services:
Singer / Songwriters
Vocal over Backing Tracks (vocal demos or showreels etc)
Mixing Audio Recorded Elsewhere
Mastering
Location:
623 Rockingham Rd, Munster WA 6166, Australia
Contact: +61 449 198 900
Website: Website Link Here
---
#5 – WEMA
Introduction:
Welcome to west end music academy aka. wema: the premier music school in Perth. They are a coalition of professionally trained performing artists who have vast experience in the real world of music. Since their foundation in 1987, their sole purpose at wema is to teach music and inspire our students. They cater to all ages, so whether you are learning for your own personal enjoyment or wish to kick-start your career in the music industry, wema is the place for you!
Their wema school of rock program offers the perfect place to start jamming in a real band. They teach their students the art of music in a fun and relaxed environment. They group their students accordingly based on their experience, age and level so they can learn music and grow with other students.
Type of Services:
Vocals
Piano/Keyboards
Guitar
Drums
Location:
237 Main St, Osborne Park WA 6017, Australia
Contact: +61 8 9345 1539
Website: Website Link Here
---
#6 – Forte School of Music Success
Introduction:
Learning is Fun at Forte School of Music. Their multi-sensory approach is one of a kind and your child will learn music as the language that it is. Forte kids develop an amazing range of musical skills from improvising to composing, music reading and playing, theory, memorizing, playing by ear, concert performance skills, and more!
Type of Services:
MUSIC IS FUN 3.5 YRS – 4.5 YRS
JUNIOR KEYS COURSE
PIANO KEYS COURSE
INSTRUMENTS
Location:
2 Brushfoot Blvd, Success WA 6164, Australia
Contact: +61 481 956 263
Website: Website Link Here
---
_

Read Also:

Top 23 Best Singing Lesson Teachers and Schools in Singapore

_
---
#7 – Advantage Music Academy
Introduction:
The Academy was established in 2018 as an alternative to the 'backyard' and mobile music schools giving the public access to musical education of a professional standard. The Academy offers a comprehensive musical education that includes theory and aural instruction and performance opportunities. The quality of the Academy's programs and level of professionalism is recognized by the wider musical community through an official industry partnership with the University of Western Australia Conservatorium of Music as a provider of accredited internships.
Type of Services:
Toddlers
Kindy/Preschoolers
School Children
Adult
Location:
39a/460 Stirling Hwy, Peppermint Grove WA 6011, Australia
Contact: +61 403 536 228
Website: Website Link Here

---
#8 – Hannah Harris Voice Studio
Introduction:
"Trends in voice teaching come and go, but some principles and objectives will stand the test of time." Spencer Welch. At HHVS their main objective is to help you to achieve the sound you want without breaking or restricting the function of your voice. What they do works for every level of a singer from beginners to professionals in the music industry.
Type of Services:
Voice Lessons
Children's Singing Lessons
Location:
48 Coode St, Bayswater WA 6053, Australia
Contact: +61 415 208 689
Website: Website Link Here
---
#9 – Rock Scholars
Introduction:
Established in 2008, Rock Scholars is an independent teaching and learning community for young musicians that want to play rock, pop, punk, and other contemporary music styles. Their band program was created to provide kids and teenagers the opportunity to play and learn about contemporary music in an environment that would support, stimulate and encourage them.
Type of Services:
Guitar Lessons
Singing Lessons
Drum Lessons
Bass Lessons
Location:
14 McDonald St W, Osborne Park WA 6017, Australia
Contact: +61 437 806 109
Website: Website Link Here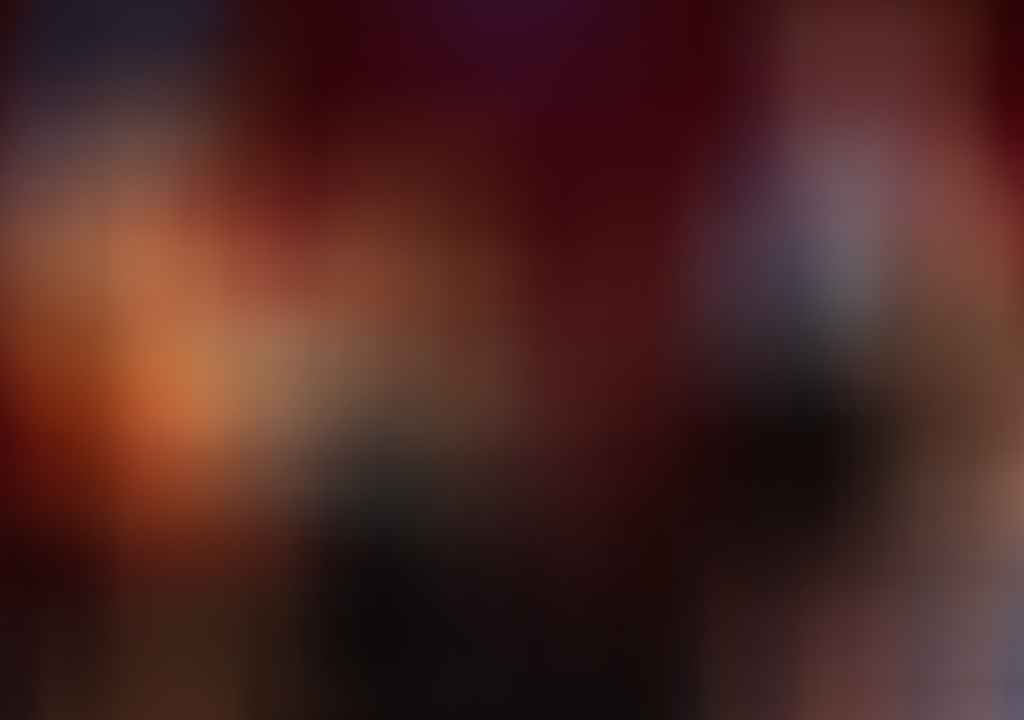 ---
#10 – Grow Music Studio
Introduction:
They are the place where curiosity, passion, joy, and creativity are central to each and every student experience. A place where children are encouraged, nurtured, and inspired through holistic and creative pedagogical practices, that grow with your child. They are a safe and supportive space for children to fill their hearts and minds with the wide-eyed wonder of music. They strive to ignite a joyful spark in the eyes of all students. Whether through mastery of a new technique or by discovering the simple joy of making music with friends. They provide positive and supportive learning experiences, that will enable your child to carry happy memories of music-making, in their hearts and minds, for a lifetime. They are the place, where the love of music begins.
Type of Services:
Music Club Program
Instrument Explorers
Music Club EXTEND
The Kindergro Program
Location:
Unit 1/15 Hector St W, Osborne Park WA 6006, Australia
Contact: +61 408 949 616
Website: Website Link Here
---
Have a Place to Recommend?
We need your help! Do you know any other noteworthy beauty clinics or salons that deserves to be added to this list? If so, do write to us via our email at [email protected]. Tropika Club will do a review of your recommendations and update the list accordingly.
---
Meanwhile, check out Tropika Club's Ecosystem of Websites

Tropika Club Magazine – Tropika Club Magazine crafts articles on all things Singapore, but with a greater emphasis on local businesses based on our #SupportLocalSG initiative. We check out and feature local businesses of all categories, ranging from your neighbourhood hawker stalls to the aesthetic clinics in town. We also cover local content ranging from beauty, lifestyle, places, eats and what's on in SIngapore. Our Top 10 rankings include local food and service establishments based in different regions in Singapore.
Tropika Club Deals – Search for the best voucher and coupon deals. Tropika Club Deals is ideal for customers who want to discover the best deals without having to commit to a specific appointment date and time. Choose from guaranteed discounted deals in the categories of hairstyling, hair removal, facial & aesthetics, body slimming, brows & lashes, nails & makeup, massage & spa or fitness & wellness. Customers can also buy vouchers as gifts or to use for the future.