Top 10 Best Tripadvisor-rated Spas and Wellness in Tanjong Pagar and Raffles Place
If you're looking for a place to relax and rejuvenate in Tanjong Pagar and Raffles Place, look no further than this list of the top 10 best TripAdvisor-rated spas and wellness centers. From traditional massages to more unique treatments like salt therapy and infrared saunas, there's something for everyone. And with convenient locations near MRT stations and other attractions, you can easily fit a spa visit into your sightseeing itinerary.
---
#1 – Wellaholic (Tanjong Pagar)
Introduction:
Wellaholic's vision is to help customers look their best with the best rates in town. They are a team of professionals who are passionate about beauty and aesthetics.
They offer a range of aesthetic services, including technology facials, skin boosters, microneedling, permanent hair removal, fat freeze, RF body sculpting, hair regrowth and teeth whitening.
They provide excellent customer service and focus on creating a relaxed and comfortable environment for their customers.
They do not hard sell; instead, they let their services speak for themselves.
They have many outlets in Singapore, so you can always find a Wellaholic outlet near you.
Type of Services:
SHR PERMANENT HAIR REMOVAL (Prices start from $18)

SHR Underarms
SHR Brazilian/ Boyzilian
SHR Full Body
Skin Whitening

BODY SLIMMING TREATMENT (Prices start from $179)

WellaFreeze
WellaScuplt
Ultrasonic Cavi 360
Laser Lipo

TECHNOLOGY FACIAL (Prices start from $39)

Elight Unlimited
Microneedliing Face/ Neck
Gold RF Microneedling Face /Neck
Diamond Peel Microderm

TEETH WHITENING (Prices start from $99)
HAIR REGROWTH (Prices start from $139)

Microneedling for Scalp
Scalp Booster
Low-Level Laser Therapy
Tripadvisor Rating: 20 of 533 Spas & Wellness in Singapore
Location: 210A Telok Ayer Street, (Level 2), Singapore 068643
Contact: +65 8181 1814
Website: Website Link Here
---
#2 – Innersense Beauty& Wellness@100AM
Introduction:
Innersense is an all-in-one beauty salon offers a comprehensive range of beauty services and rejuvenation services, including facial, mani & pedi, massage, spa, etc. The concepts "Shine from Within" is the tagline for Innersense. Innersense is your trusted partner to pamper you inside out.
Type of Services:
INNERSENSE BEAUTY & WELLNESS SERVICES

Wellness Spa

Classical Herbal Spa
Classical Herbal Wellness
(Mud) Moxibustion Wellness

Relaxation Treatment

Massages Therapy
Guasha & Cupping
Essential Oil

Beauty Solutions

Facial Treatment
Semi- Permanent
Manicure & Pedicure
Location: 100 Tras Street #04-10 100AM SG 079027
Contact: +65 8855 6393
Website: Website Link Here
---
---
#3 – Indulgence Beauty Centre
Introduction:
Indulgence Beauty specialise in providing excellent service for beauty, skin care and the best extraction facial treatments in Tanjong Pagar Singapore. Indulgence Beauty is where the world of beauty meets some of the best advanced technology available.
As they only use the most effective products from MD Dermatics Skin Care and advanced technologies, they have treated a variety of different skin imperfections and conditions. From skin problems like acne scars, dull skin to ageing skin, they have a broad range of various facial treatments to help revitalise your skin.
They are passionate about helping you to restore your skin to optimal skin health that the average beauty salons in Singapore cannot achieve. With their extensive experience and knowledge in skin health, coupled with the latest advancements in skin science, you will be in the very best of hands. Our excellent results are easily apparent, with many satisfied customers leaving positive reviews regarding their services.
Type of Services:
Aqua ST Treatment Facial
Forlle'd Hyaluronic Hyalogy Treatment Facial
LHE Radiancy Facial Treatment
Oxy Liqui Facial Treatment
Extraction Treatment Facial
IPL Hair Removal
Tripadvisor Rating: 25 of 533 Spas & Wellness in Singapore
Location: 10 Anson Road International Plaza #02-58 Singapore 082001
Contact: +65 6225 8980
Website: Website Link Here
---
---
#4 – Afond Boutique Spa
Introduction:
AFOND Boutique Spa, established in 2000, is a luxury spa in the heart of historic Chinatown. Accredited by CASETRUST and Spa Association of Singapore, they are one of the best couple spas with great service at affordable prices. Located at South Bridge Road and Holland Village, they have individual massage rooms, as well as spacious couple spa rooms.
With facilities such as an infrared sauna, a couple's Jacuzzi and en-suite bathrooms, AFOND Boutique Spa is a perfect place to relax and rejuvenate with their massage, spa and facial services. They are new to Tripadvisor, do leave them your feedback for them to improve. Note: Overseas reservations can be made after online payment.
Type of Services:
Service Item A (Price $12)
Service Item B (Price $15)
Service Item C (Price $22)
Service Item D (Price $15)
Tripadvisor Rating: 43 of 534 Spas & Wellness in Singapore
Location: Location Here
Contact: +65 11111111
Website: Website Link Here
---
#5 – Imperial Apple Spa
Introduction:
Imperial Apple Spa is Singapore's Most Pioneer brand in the space of massage spa. They offer relaxing massages for everybody who wants to de-stress and pamper themselves after a busy working day.
Type of Services:
Body Massage
Body Scrub
Ear Candle
Essential Oil
Foot Reflexology
Hot Stone Massage
Tripadvisor Rating: 44 of 533 Spas & Wellness in Singapore
Location: 171 Tras Street Singapore, Singapore 079025
Contact: +65 6225 1555
Website: Website Link Here
---
#6 – Massage Hero
Introduction:
It's true, MASSAGE HERO is the newest member of our family, from the same people that brought to you Sabaai Sabaai Thai Massage! Service and skills are our signature quality assurance. Located at the heart of CBD to massage those rush hours and peak periods away, it's a whole new concept space dedicated to foot reflexology in a hip and chill ambiance. Beat the stress; beat the rush, come on down
Type of Services:
Service Item A (Price $12)
Service Item B (Price $15)
Service Item C (Price $22)
Service Item D (Price $15)
Tripadvisor Rating: 187 of 533 Spas & Wellness in Singapore
Location:
Contact: +65 9066 1422
Website: Website Link Here
---
Read Also:
---
#7 – Porcelain Face Spa
Introduction:
Porcelain is a cult-premium skincare brand from Singapore founded by veteran aesthetician, Jenny and her daughter, Pauline with the vision to marry craftsmanship and technology to create the future of skincare. Guided by its philosophy of achieving healthy skin from within, Porcelain Spa and Porcelain Skincare (its product range) has won more than 110 awards since its inception in 2009.
Porcelain has been featured on Forbes, BBC, the Louis Vuitton City guide and has won Best Beauty Spa in Asia (WLSA) for 9 consecutive years. An industry trailblazer, they own and operate three upscale spas including Singapore's first smart-spa x wellness café concept store at Paragon Orchard.
A digital pioneer, they believe in using technology to create a highly personalized customer journey using a proprietary mobile app which tracks your skincare journey and offers personalised prescriptions. Through their uncompromising standards in products and service, they aim to be a lifelong beauty partner that journeys with you through the evolution of your skin.
Type of Services:
EXTRACTION FACIALS

Plump for award-winning facial treatments designed specially for congested skin, severe acne, acne scars and milia seeds.

CLASSIC FACIALS

Clients' top picks to achieve brighter, clearer skin with proven results. Revive even the dullest skin back to its radiant, glowing self.

BODY TREATMENTS

Provide deep cleansing and hydration in that hard-to-reach area, leaving you with more radiant skin.

SCALP TREATMENTS

In collaboration with Taiwanese scalp and hair experts at juliArt, to tackle the root causes of scalp and skin issues to enjoy healthy skin and hair.
Tripadvisor Rating: 218 of 533 Spas & Wellness in Singapore
Location: 7 Wallich Street, Guoco Tower #01-02 Singapore 078884
Contact: +65 6227 9692
Website: Website Link Here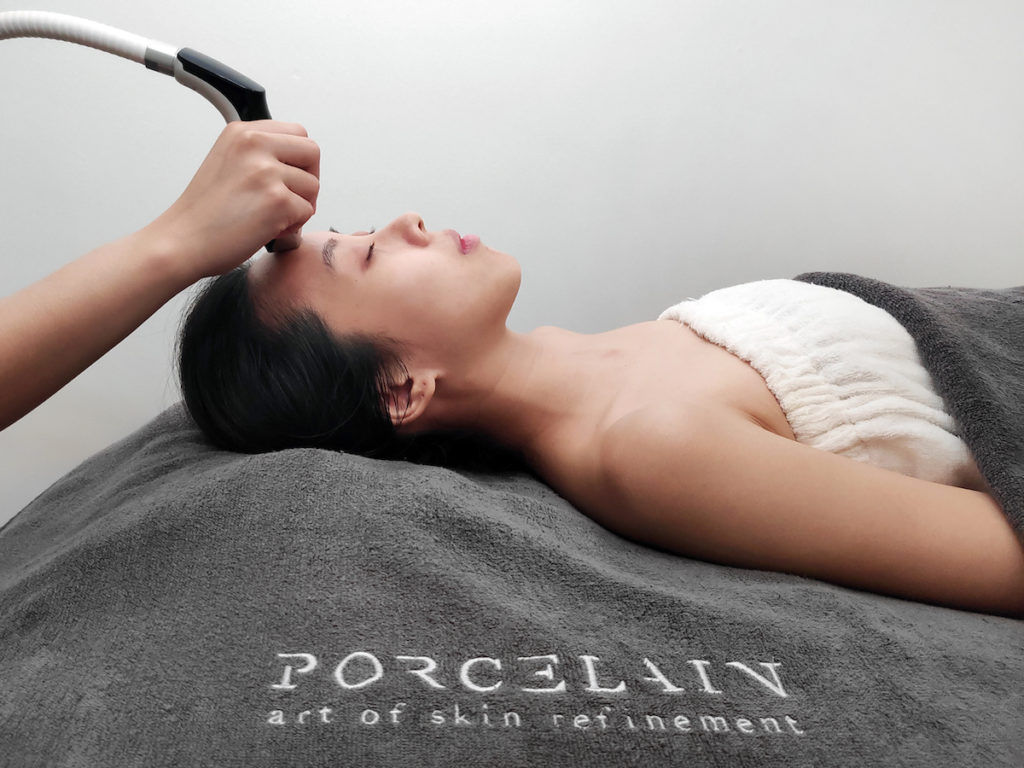 ---
#8 – Meroskin
Introduction:
MEROskin is a beauty and wellness spa geared towards modern women and men. They are passionate about all that they do and carry products that really work on every skin type by harnessing the potent powers of the finest ingredients.
Their knowledge, integrity and reputation in skincare consulting allow them to be one of the most trusted skincare retail brand in the market.
Type of Services:
Plasma Face Rejuvenation Therapy (Price $98)
Plasma AcneFree Therapy (Price $98)
Remove Milia Seeds Skin Tags Treatment/ 5 seeds (Price $62)
Super Hair Removal

SHR Brazilian (Price $42)
SHR Underarm (Price $22)

Elleebana Lash Lift (Price $58)
Eyebrow Trim and Shape (Price $18)
BABOR Skinovage Anti-Wrinkle Eye Treatment (Price $48)
Tripadvisor Rating: 246 of 533 Spas & Wellness in Singapore
Location: 10 Anson Road #03-34/35, International Plaza, Singapore 079903
Contact: +65 6223 4135
Website: Website Link Here
---
#9 – Yú by Spa Infinity
Introduction:
The Heart as a gathering place where consciousness, mind, Qi or all the vital energy, feelings and emotions of the body are processed. While the Heart knows everything, it should not be attached to negative emotions like stress which is a silent killer that causes numerous chronic conditions, pains and health issues. The Heart's ultimate function is to remain tranquil and happy amidst its hectic and demanding lifestyle and it is at its healthiest state when it is peaceful and worry-free. Yú is designed to provide its guests a unique space for personal rejuvenation and renewal; an urban retreat where one could immerse in a deep sense of pleasure and peace.
Type of Services:
Facial Treatment

Classic Hydrating Facial
Essential Hydralift Facial
Essential Stem Cell Facial

Body Massages

Classic Body Massage
Myofascial Head/Neck Therapy

Weight Management

Radio Frequency
3D Lipo Cryolipolysis
3D Lipo Ultrasound Cavitation

Remedial Therapies

Hyperwave™ Bioelectric Therapy
RF Wellness Therapy
Tripadvisor Rating: 289 of 533 Spas & Wellness in Singapore
Location: 02-486 Suntec City Mall, Tower 2, 3 Temasek Boulevard, Singapore 038983
Contact: +65 6738 0069
Website: Website Link Here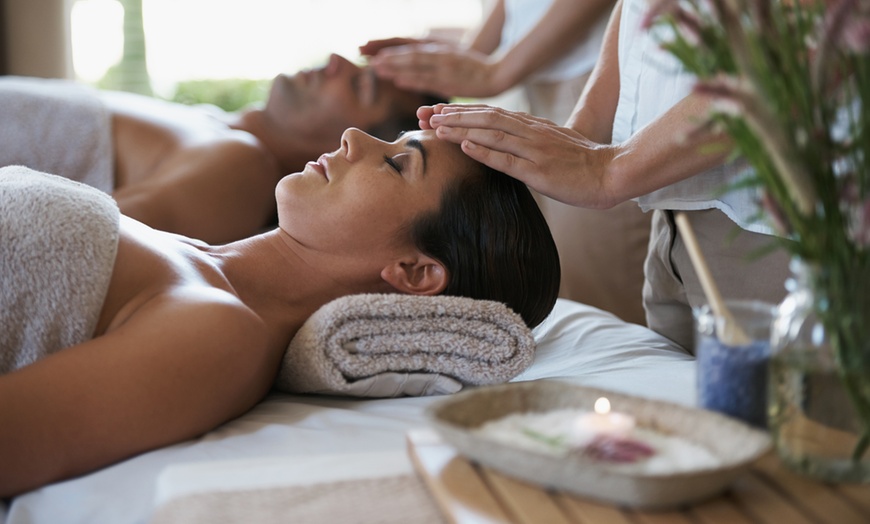 ---
#10 – Trapeze Rec. Club
Introduction:
TRAPEZE REC. CLUB is a holistic wellness club created for a new generation seeking wonder, balance and connection. Set in a beautifully restored pre-war art deco shophouse. The club features a curation of services including a cafe, yoga studio, gymnasium, reflexology lounge, outdoor cold plunge and sauna, and recreation rooms that house mental wellbeing and other wellness experts.
Type of Services:
Martial Arts

No-Gi Brazilian Jiu Jitsu
Muay Thai
Wrestling
Brazilian Jiu Jitsu

Yoga

Grounded
Playful Balance
Unwind
Ebb & Flow

Fitness

Bodyweight 101
Mobility & Movement
Endurance
Strength
Strength (Advanced)

Consult

Physiotherapy
Osteopathy
Mental Wellbeing
Traditional Chinese Med.

Personal & Small Group Training

Private Yoga
Personal Training
Small Group & Corporate
Tripadvisor Rating: 353 of 533 Spas & Wellness in Singapore
Location: 27 Tanjong Pagar Road,#02-01 S(088450)
Contact: +65 9296 4927
Website: Website Link Here
---
Have a Place to Recommend?
Your contribution is valuable to us! Are there any outstanding businesses that you believe should be added to our list? If so, please send your recommendations to us at [email protected]. Tropika Club will review your suggestions and update the list accordingly. Thank you for your help in making our list of businesses as comprehensive and accurate as possible.
---
Meanwhile, Check out Tropika Club's Ecosystem of Websites

Tropika Club Magazine – Tropika Club Magazine is a Singapore-based publication that features articles on a wide range of topics with a focus on local businesses and content for the region. The magazine emphasizes supporting local businesses through its #SupportLocal initiative, which includes coverage of everything from neighborhood hawker stalls to aesthetic clinics in town. In addition to highlighting local businesses, Tropika Club Magazine also covers a variety of local content, including beauty, lifestyle, places, eats, and what's on in Singapore and the Asia Pacific region.
Tropika Club Deals – Tropika Club Deals is a leading online deals and voucher shopping site in Singapore, offering amazing discounts on beauty, wellness, and fitness products and services. It's the perfect platform for customers who want to discover the best deals without having to commit to a specific appointment date and time. These deals are available at major beauty stores, facial salons, hair salons, and other brands in Singapore, with no minimum spend required. Choose from guaranteed discounted deals in the categories of hairstyling, hair removal, facial & aesthetics, body slimming, brows & lashes, nails & makeup, massage & spa or fitness & wellness. Tropika Club Deals is also ideal for customers who want to buy vouchers as gifts or to use for the future. So whether you're looking to save money on your next haircut or want to treat yourself to a relaxing massage, Tropika Club Deals has got you covered with the best voucher and coupon deals in Singapore!