Discover the Top 10 Best Wellness Retreats in Singapore for a Relaxing Getaway
Singapore is fast becoming a hub for wellness and relaxation, with an increasing number of locals and tourists seeking refuge from their hectic lives. From serene spa treatments to rejuvenating yoga sessions, the Lion City has plenty to offer when it comes to wellness retreats. In this article, we have curated a list of the Top 10 Best Wellness Retreats in Singapore, which are perfect for those looking for a getaway to recharge and revitalize. Whether you're a busy professional or a tired traveler, these retreats offer a range of services that cater to your needs, including meditation, flotation therapy, spa treatments, and yoga. Let's dive in and discover the best wellness retreats that Singapore has to offer!
---
#1 – Palm Ave Float Club
Introduction:
They reconnect you with yourself
‍The float club was started by two first-time entrepreneurs who believe that knowing yourself is the most powerful change you can bring to the world.
They've personally experienced how an awareness of your inner world can transform your outlook on life. This inspired them to create a space where others on a similar journey could gather.
Maintaining the water quality in their float pods.
Get back to nature
An 8-min walk from Lavender MRT, we're proud to call Kampong Bugis home. We are located along Kallang Riverside park, surrounded by old banyan trees and overlooking the tranquil river.
About
Single Floats
Packages (Each package credit is for a 60-min float. All packages are shareable.)
Red Room
Giftcards
Extensions
https://www.palmavefloat.club/rates-and-packages
Opening Hours:
Monday till Wednesday: 10 am to 9 pm
Thursday: 2 pm to 9 pm
Friday till Sunday: 9 am to 9 pm
Location & Address: 66 Kampong Bugis, #05-00/01, Singapore 338987
Contact: +65 91516004
Website: Website Link Here
---
#2 – Aramsa – The Garden Spa
Introduction:
Aramsa Spa is a certified Category 1 Spa.
Aramsa ~ The Garden Spa is the pioneer garden spa in Singapore that embodies a new lifestyle experience for Singapore's seasoned spa goers to enjoy an exotic resort like spa ambiance in Singapore.
Founded on the belief that Nature is the greatest healer, Aramsa ~ The Garden Spa infuses universal natural remedies with botanical extracts from the earth and sea.
Holistically immersed within the lush greenery of a national park, Aramsa Spa has uniquely designed treatment rooms, each presenting an eclectic mix of contemporary design and seamless spaces in harmony with the garden ambience that brings the outside in.
In their first year of business Aramsa ~ The Garden Spa was honoured to be the recipient of the Singapore Tourism Board 2006 "Best Spa Experience Award" and was a finalist again for the award in 2007.
About
Opening Hours:
Sunday till Wednesday: 10 am to 9 pm
Thursday till Saturday: 10 am to 10 pm
Location & Address:
Aramsa ~ The Garden Spa
1384 Ang Mo Kio Avenue 1
Bishan Park 2
Singapore 569932
Contact: WA (65) 9462 4969
Website: Website Link Here
---
---
#3 – Como Shambhala Urban Escape
Introduction:
A high efficacy face treatment that boosts skin's overall health and hydration revealing glowing clear skin. Keep your microbiome levels in check by deeply cleansing and exfoliating dead skin cells in preparation for an infusion of specially formulated beauty essence. Catered to your skin's unique needs, you will be treated to the world's first certified microbiome-friendly skincare facial treatment that incorporates pre & postbiotics to nourish skin to optimal health.
Welcome a new year of holistic living with their Spa & Tea Package this festive season.
BOOK NOW
About
ANTENATAL
COACHING & COUNSELLING
FACIAL & MASSAGE
KIDS & YOUTH
MASTERCLASS & WORKSHOPS
MINDFULNESS & SOUND HEALING
NATUROPATHY & NUTRITION
PILATES & GYROTONIC®
THE STRETCH CLINIC
YOGA
Opening Hours:
Monday till Thursday: 7.30 am to 9 pm
Friday till Sunday: 7.30 am to 6 pm
Location & Address:
COMO Shambhala Urban Escape, Singapore
402 Orchard Road, #06-01/02
Delfi Orchard, Singapore 238876
Contact: +65 6304 3552
Website: Website Link Here
---
---
#4 – Elements Wellness Centrepoint
Introduction:
They performed their first massage more than a decade ago and have done more than a million massages since. It started with a bunch of regular folks craving "shiok" massages. The most legit one being an Olympic swimmer, who had a "real" reason to relieve muscle tension and heal injuries as he was bearing the weight of a gold medal on his shoulders. Good massages were few and far between back then, thus they studied the intricacies of good therapy, built unique protocols into their training of passionate people and burdened themselves for the national good of providing superb massages.
Their mission is to provide the best treatments for wellness and beauty.
The customers flowed through the doors and some have not left since (they love you!). At the same time, their Olympian was suffering from sun-damaged skin and needed serious facial remedy. They applied the same development formula, did rigorous research and testing (no animals were harmed during this process, only the Olympian was), and introduced a comprehensive range of customized treatments. Their philosophy is to only offer professional grade products (containing the best technology and ingredients in optimum concentrations) combined with cutting edge technology in skincare machines to treat and solve skin problems. Their Olympian, till today has maintained his youthful appearance and is still can be the poster boy of the spa.
The founders remain active in the business to stay at the forefront of the beauty and wellness industry. They adopt a holistic approach, and have since added on weight management, nutrition and detox/diet programs, chiropractic and TCM inspired therapy into our extensive list of wellness treatments.
About
Massage
Facial
Slimming
Therapy
Facilities
Opening Hours:
Location & Address:
Different Outlets: ION Orchard, The Centrepoint, [email protected]
Contact: +65 11111111
Website: Website Link Here
---
#5 – Auriga Spa
Introduction:
Nestled in the lush rainforest of Sentosa Island, Auriga Spa at Capella Singapore is a perfect cocoon to rest, rejuvenate and tap into the celestial rhythms. Auriga, whose namesake is a constellation in the northern hemisphere, has a distinctive approach to wellness and beauty based on the cycles of the moon.
About
The Spa
Vitality Pool
Herbal Steam Room
Ice Fountain
Opening Hours:
Open 9.00am – 9.00pm with first treatment at 10:00am and last treatment starting at 7.30pm
Location & Address:
Capella Singapore
1 The Knolls
Sentosa Island,
Singapore 098297
Contact: +65 11111111
Website: Website Link Here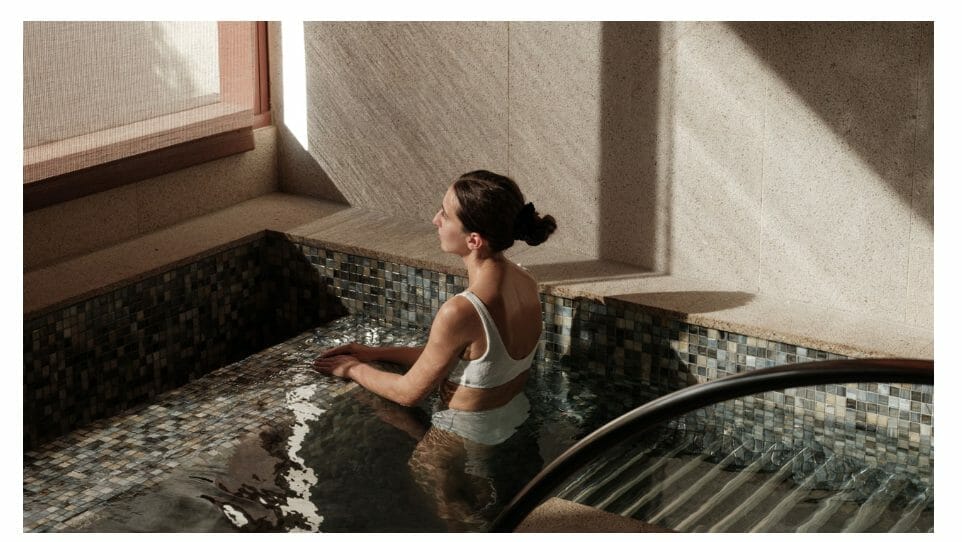 ---
#6 – Banyan Tree Spa
Introduction:
Massages and beauty treatments are a salve for the senses and body.
Escape to tranquility at Banyan Tree Spa Singapore, set with Oriental-inspired water gardens and warm-toned private treatment rooms on the 55th storey of Marina Bay Sands.
The well-curated spa menu includes a range of holistic treatments, full body massages, calming baths and facials. Make your spa reservation online and design your perfect getaway.
About
Royal Banyan
Master Therapist
Thai Tradition
Opening Hours:
Sunday till Thursday: 10 am to 11 pm
Friday till Saturday: 10 am to 1 am (Last Reservation at 11pm)
Location & Address:
Marina Bay Sands
L55, Hotel Tower 1
Nearest carpark: Central (Orange zone)
Contact: +65 6688 8825
Website: Website Link Here
---
_

Read Also:

Top 10 Spa And Massage Services In Western Singapore

_
---
#7 – The Ritz-Carlton Spa, Millenia Singapore
Introduction:
The Ritz-Carlton Spa, Singapore offers one of the first La Mer hotel spas in Asia Pacific focused solely on wellness and beauty. This luxury spa captures the essence of the ocean with an extensive menu of massages, La Mer facials and ESPA body therapies. Signature treatments include the La Mer Miracle Broth™ facial and a Cello Concerto, a massage synchronized to the music of a live cellist. The spa suite, one of 10 treatment rooms, enhances the romantic escape while Timeless Capsule provides a dedicated space for express treatments. Guests reserve nail, hair and makeup services at Le Salon Rose for their wellness parties, events and special occasions.
About
THE LA MER MIRACLE BROTH™ FACIAL
RELAXATION MASSAGE
HOT LAPIS STONE MASSAGE
DEEP MUSCLE MASSAGE
Location & Address:
The Ritz-Carlton
MILLENIA SINGAPORE
7 Raffles Avenue
Singapore, 039799 Singapore
Contact: +65 6337 8888
Website: Website Link Here
---
#8 – Maldives Spa
Introduction:
Maldives Spa focuses on rejuvenation through self-care for the mind, body and spirit. They believe in the perfect balance, harmony and unity of all three areas with the theme of peacefulness, especially in today's busy world. Experience the best massage therapy in Singapore. Indulge your senses and pamper yourself with them today!
About
Swedish Massage
Hot Oil Massage
4-in-1 Supreme Massage

(Body Scrub, Ear Picking, Hot Stone, Hot Oil Massage)
Opening Hours:
Monday till Sunday: 9 am to 10.30 pm
Location & Address:
52 Telok Blangah Rd,
#01-01 Telok Blangah House,
Singapore 098829
(Conveniently located opposite Vivocity)
Contact: +65 8544 8168
Website: Website Link Here
---
#9 – Remède Spa at The St. Regis Singapore
Introduction:
A tranquil oasis within the hotel, Remède Spa at The St. Regis Singapore offers a soothing retreat from the bustle of downtown Singapore. The commitment to innovation, luxury, quality and service is reflected in their award-winning massage and spa therapies and hand and foot treatments. A robust collection of essential skin and body care products from selected brands combined with exclusive spa promotions cater to the discerning tastes of The St. Regis Singapore guests.
The St. Regis Singapore is among the world's finest hotels. They offer timeless elegance and peerless service in Singapore near Orchard shopping and more.
About
Cedarwood Finnish Saunas
Outdoor Spa Garden
Eucalyptus Scented Steam Chambers
Opening Hours:
Location & Address:
29 Tanglin Road, The St. Regis
Singapore, 247911
Contact: +65 6506 6896
Website: Website Link Here
---
#10 – Atos Wellness
Introduction:
Atos Wellness Group founded in 1983 by Mr Aanandha Sharurajah f.k.a Ananda Rajah has a history of over 30 years and still counting. Under his leadership, the group has now progressed to a multi-brands and concepts with outlets island-wide across Singapore.
The customer-centric focus brand and its team have been committed towards offering service quality and premium products.
The Atos brand endorses a holistic approach to wellness that integrates the best of East and West, modern and traditional therapies which are fused with innovative state-of-the-art technology that brings the body, mind and spirit into balance.
About
Opening Hours:
Monday Till Saturday: 9 am to 9 pm
Sunday Closed
Location & Address:
70 Ubi Crescent, #01-04 Ubi Techpark, (s) 408570
Contact: +65 6841 9926
Website: Website Link Here
---
Have a Place to Recommend?
Your contribution is valuable to us! Are there any outstanding businesses that you believe should be added to our list? If so, please send your recommendations to us at [email protected]. Tropika Club will review your suggestions and update the list accordingly. Thank you for your help in making our list of businesses as comprehensive and accurate as possible.
---
Meanwhile, Check out Tropika Club's Ecosystem of Websites
Tropika Club Magazine – Tropika Club Magazine is a Singapore-based publication that features articles on a wide range of topics with a focus on local businesses and content for the region. The magazine emphasizes supporting local businesses through its #SupportLocal initiative, which includes coverage of everything from neighborhood hawker stalls to aesthetic clinics in town. In addition to highlighting local businesses, Tropika Club Magazine also covers a variety of local content, including beauty, lifestyle, places, eats, and what's on in Singapore and the Asia Pacific region.
Tropika Club Deals – Tropika Club Deals is a leading online deals and voucher shopping site in Singapore, offering amazing discounts on beauty, wellness, and fitness products and services. It's the perfect platform for customers who want to discover the best deals without having to commit to a specific appointment date and time. These deals are available at major beauty stores, facial salons, hair salons, and other brands in Singapore, with no minimum spend required. Choose from guaranteed discounted deals in the categories of hairstyling, hair removal, facial & aesthetics, body slimming, brows & lashes, nails & makeup, massage & spa or fitness & wellness. Tropika Club Deals is also ideal for customers who want to buy vouchers as gifts or to use for the future. So whether you're looking to save money on your next haircut or want to treat yourself to a relaxing massage, Tropika Club Deals has got you covered with the best voucher and coupon deals in Singapore!