How to be a Great Leader in this Decade
Leadership is not something that comes natural to most people. In fact, the majority of people have no idea what it takes to be a good leader. If you are here because you desire to develop leadership skills, or you would just like to know what it takes to be a leader, then read on this short article by Tropika Club on leadership.
---
1. Communicate the team's vision
Communicate the vision of your team. Use your mission like a compass with company values integrated into daily experiences. It's important that you let others know what the big picture is while you lead your team to do their best at the roles they've been assigned. It is smart and helps to build relationships and give people direction.
One of a leader's necessary talents is the ability to communicate clearly and effectively with their employees. Try to make sure that you give your team the right information they need to do their tasks, especially deadlines. Check-in on regular intervals to make sure everything is on track.
As a leader, you probably have certain goals, ethics and values that help to form your leadership model. These are important qualities of a good leader. It is a good idea to write these things down, and then share them with your employees, or team members. This way, they know what you are about, and what is expected of them.
2. Hire the right people for the right tasks
Make sure you hire people who will advance your business goals. Preferably, this means people who are smart, can solve problems, and most importantly, have some experience in your business field. Make sure you check references and do proper research so that you don't get scammed by someone with a fake resume and a silver tongue.
Learn your employee's names. A great leader takes the time to learn the names of his or her most immediate staff, and even the names of the top performers under them. It shows them that you care enough about them to know them not just as a worker, but as a real person.
Build trust in your ability to be a strong leader. Let your employees see you work. Don't do everything behind closed doors so that workers have no idea what you actually do. Always be cognisant of your leadership role. Your employees will do as you do, not as you say.
3. Take a long term view of finances
When it comes to money, take the long view, if possible. Everyone wants to show quarterly profits, but if you increase short-term earnings by cutting corners on staffing and materials that staff need to get their work done, you and your company will ultimately end up being penny wise and pound foolish.
---
---
4. Keep learning
Once you become a leader, do not make the mistake of believing your job is done. While you may have won the first part of the battle, there is a lot more to come. You have to work hard every day to show people that you deserve to be where you are.
Being a good leader doesn't just mean that you lead others. You also need the skills to lead yourself. Leading yourself by staying motivated and focused can also set a great example for others. Make an effort to become a working part of your organization and not just delegate tasks to others.
Offer incentives for high-quality work. Incentives are a great way to boost morale and productivity. Be ready to respond with some appropriate gift or favor when the people under you exceed expectations. Don't cheap out when buying gifts.
5. Be a good listener
Be a good listener. Being a good leader requires you to listen to what other people have to say. Listen to everything your employees need to say. Listen to both complaints and compliments. Learn from each of your employees by hearing their feedback about buyers and products. You may be surprised at the amount of things you learn from just listening to others.
Rehearse the behaviours and attitudes you wish to display as an effective leader in your mind. Try to create the most realistic vision you can. When the time comes, focus on putting the behaviours you practised into action. Athletes often use this method before a big competition or race.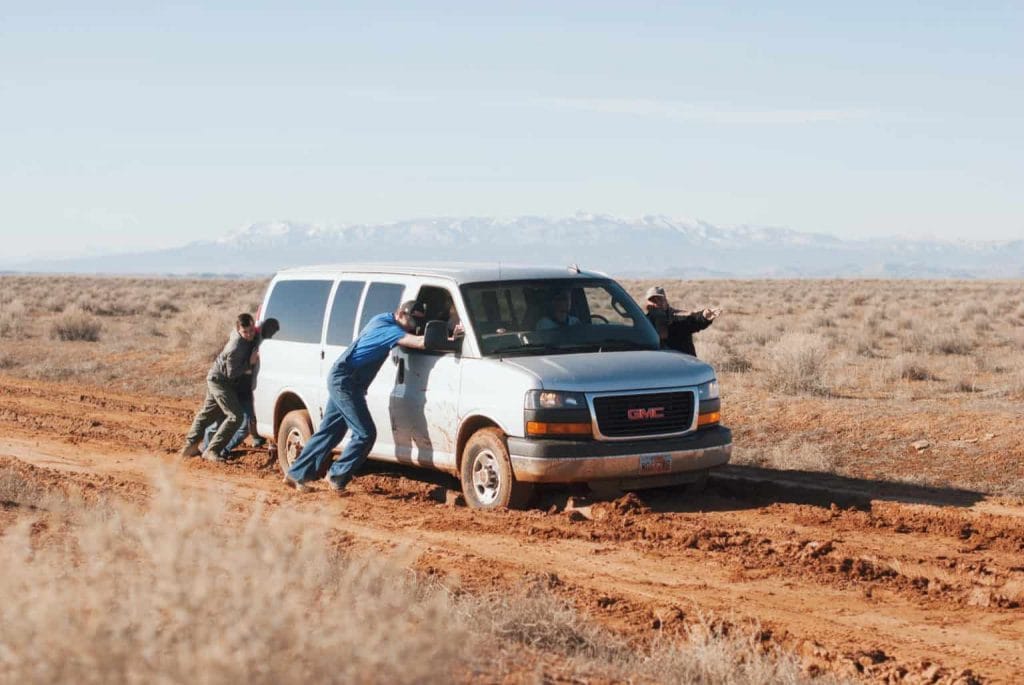 6. Be a bright shining example for your team
Be an honest and ethical role model for your employees. Honesty with your employees is the best way to build trust. Make sure your employees understand the ethical expectations you have for them. More than that, always behave ethically yourself. If your employees observe you behaving dishonestly, they will do so as well.
Be a good example for your team. Just like the parents of a family, you are who your team looks up to in your organization. Do not talk negatively about the company you work for or your bosses to your team. It sets a horrible example and may come back to haunt you.
Listen to people. Listening is a quality that a lot of people no longer value, but remember that there are people in your company or organisation who have good ideas. Show that you are willing to hear from others, and they will feel appreciated. That is something a good leader can do.
7. Focus on your EQ
Emotional intelligence plays a large role in your success as a leader. It's not enough to know every policy, procedure, and protocol. You also have to know people! Research in this area reveals that a leader's mood can have a significant impact on team members' performance. A positive, forward-thinking attitude tends to result in higher productivity and greater job satisfaction.
Even though you are a leader, it is important for you to try your best to get along with others. While it may seem easier to boss them around and tell them what to do, you will prove to others that you are a great leader if you are part of a great team.
Now that you've read these great tips on how leadership skills are developed, you can take this information and apply it to your own life. With practice, an open mind and determination to understanding leadership while applying these skills in the real world, there is no reason why you can't succeed. Incorporate the leadership tips here and watch your life get better.
---
Tropika Club Magazine – Tropika Club Magazine crafts articles on all things Singapore, but with a greater emphasis on local businesses based on our #SupportLocalSG initiative. We check out and feature local businesses of all categories, ranging from your neighbourhood hawker stalls to the aesthetic clinics in town. We also cover local content ranging from beauty, lifestyle, places, eats and what's on in SIngapore. Our Top 10 rankings include local food and service establishments based in different regions in Singapore.
Tropika Club Deals – Search for the best voucher and coupon deals. Tropika Club Deals is ideal for customers who want to discover the best deals without having to commit to a specific appointment date and time. Choose from guaranteed discounted deals in the categories of hairstyling, hair removal, facial & aesthetics, body slimming, brows & lashes, nails & makeup, massage & spa or fitness & wellness. Customers can also buy vouchers as gifts or to use for the future.