How To Get Smaller Pores
It happens to the best of us. Even with the best makeup or skincare products, some of us just can't get a clean break from big, open pores. It's an especially acute skin woe for Singaporeans with its relentless heat and humidity. Is there a way? Tropika Club wonders about the perennial question: How to get smaller pores?
---
---
Why You Have Open Pores
Some of the sebaceous glands on parts of your skin could be larger, leading to larger pore sizes. If your skin has higher sebum production, which leads to oily skin. That could cause larger pore sizes as well. Which is why acne and comedogenic makeup could be behind larger pore sizes too, and so is prolonged exposure to the sun.
Clogged pores could lead to enlarged pores as well. You get enlarged pores dead skin cells and sebum create plugs as they accumulate at the hair follicles. That makes your pores look more noticeable.
Here comes the bad news: there's nothing much you can do to decrease the size of your pores because genetics is the main factor in determining pore size. But don't lose hope just yet, there are a variety of remedies to help you achieve that coveted eggshell finish for your skin tone.
5 Easy Steps to Get Smaller Pores
While larger pores can be a hassle, it's there for good reason. It allows sebum and excess oil, the oil keeping your skin lubricated, to reach to the outer surface of the skin from the sebaceous glands. But with smaller pores, you can look forward to smoother completion, and a more even finish when you apply your make up.
---
---
1. Don't Go Overdrive on Salicylic Acid in Your Skincare Routine
Switching up your skincare routine one of the easiest ways to start when it comes to getting smaller-looking pores. Keep an eye out if salicylic acid is the mainstay of your skincare routine. While it's like a 'holy grail' of active ingredients when it comes to skincare regimes, but it could lead to larger pores.
Since it removes the top layers of your skin, many hail salicylic acids as a solution to getting smaller pores. However, too much of it can have a drying effect on your skin, and your sebaceous glands might over-produce sebum to replenish the loss of moisture. That leads to oily skin, and yes, bigger pores.
2. Switch to Water-Based Makeup and Skincare
This could be the fastest beauty fix to smaller-looking pores. Stick with water-based, or non-comedogenic, products. Oil-based, or comedogenic, products are a complete no-go if you have oily skin.
3. Keep the Cleanse
Find products that can remove excess dirt and oil that doesn't strip your skin's moisture. If you think your oily skin is behind the large pores on your skin, you can try a gel-based cleanser. If you have normal to dry skin, creamy cleansers could be the way to go.
If you're using astringents, oil-based masks, and deep-cleaning facial scrubs, try and use it once every couple of weeks. To be on the safe side, you could try to stop using cleansers with scrubbing agents or soap.
---
---
4. Bank on the Power of AHAs or BHAs
But just keep it to one or two times a week as you exfoliate with alpha-hydroxy acids (AHAs) or beta-hydroxy acids. Be consistent with your regular exfoliating treatment. This helps to get rid of the dead skin or other contaminants that could be clogging your pores, without over-stripping your skin. But, if you're having an acne breakout, skip on exfoliation to prevent from irritating your pimples.
5. Stay Hydrated and Keep Your Skin Hydrated
Mothers do know best. By having enough water as you go through your day, you could hydrate your skin internally. At the same time, it removes the toxins in your pores, enhancing your complexion in the process.
For extra protection, keep to your moisturisers so the natural sebum on your skin penetrates into the deeper layers of your skin. A solution for your moisturise and get smaller-looking pores could be light, water-based moisturisers.
---
Meanwhile, check out Tropika Club's Ecosystem of Websites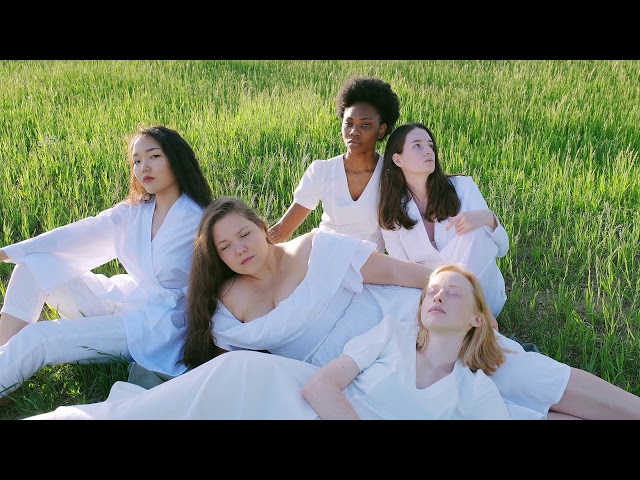 TROPIKA CLUB DEALS
Search for the best voucher and coupon deals with up to 5% cashback
TROPIKA CLUB BOOKINGS
Discover and book services at amazing off-peak discounts.
TROPIKA CLUB MAGAZINE
Get the latest scoop on beauty, wellness, eats and all things Singaporean.
Tropika Club Deals – Search for the best voucher and coupon deals. Tropika Club Deals is ideal for customers who want to discover the best deals without having to commit to a specific appointment date and time. Deals allow customers to buy vouchers and coupons in advance and to arrange the appointment directly with the merchant or business. Customers can also buy vouchers as gifts or to use for the future.
Tropika Club Bookings – Discover and book services at amazing off-peak discounts. Tropika Club Bookings is ideal for customers who want to see the full selection of a merchant or business. Customers can search by merchant or service categories and then choose from a full range of service offerings. Customers can also see if there are any off-peak discounts for the selected service(s). Customer will book the appointment for the specific date and time.
Tropika Club Magazine – Get the latest scoop on beauty, wellness, eats and all things Singaporean. Tropika Club Magazine crafts and curates articles for the discerning Singapore male and female. We provide up-to-date articles on Beauty and Vogue for gals, and articles on Grooming and Style for guys. We also cover local Singaporean content under City. Supporting Tropika Club's vision to bring the best beauty, wellness and fitness services to our visitors, we also have a review section on the best services and selections under Top Picks. This features the Top 10 rankings for your beauty and wellness salons based on the various regions in Singapore.