How to Shape Your Eyebrows [Beginner's Guide]
5 easy steps to get perfect eyebrows at home.
You've probably seen plenty of tragic videos of people messing up their eyebrows before, laughing out loud at first before realising you really don't want to be in their shoes, especially since we have to wear masks everywhere now. Tropika Club shares these easy tips on how to shape your eyebrows for all the beginners out there.
---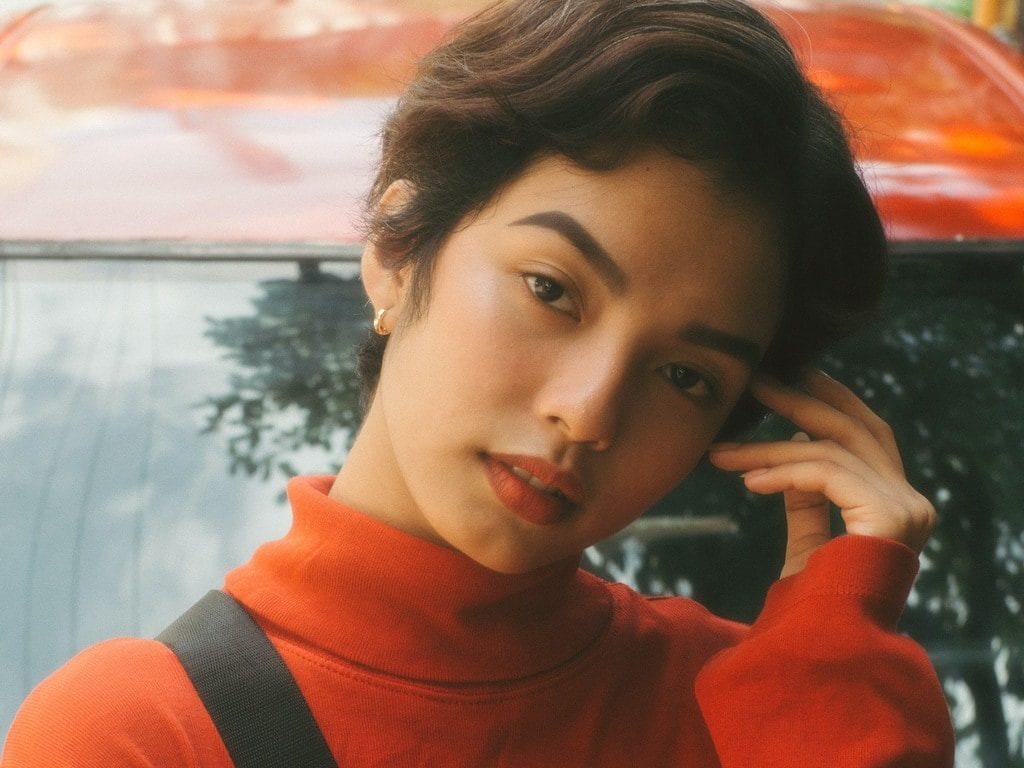 But first, grow them out
How do you get perfect eyebrows naturally? By growing it out! Only then you can see the natural arch on your eyebrows, though you need to let your eyebrows grow for around three to four months to see the change. It actually takes up to a year for your eyebrows to grow back entirely.
As you might expect, there'll be stray hairs on your eyebrows. But the trick is to not tweeze it — trim it instead. Of course, you can tweeze the hairs are growing in between your eyebrows. The trick is to place your index between your eyebrows, then you draw a line on both sides of your finger with an eyeliner pencil. Though you might want to ease up on the inner corners, since the hairs there could be more difficult to grow back.
But then, maybe its time to bring back the Frida Kahlo look. After all, there's no time like the present to tear down old beauty standards. Rihanna did it before, as did Spanish pop phenomenon Rosalía.
Patching Things Up
As you grow your eyebrows, there may be awkward patches here and there. But fear not! There are easy fixes for it.
If your eyebrows are still in good shape, you just need to use pencils and powder to fill in the holes. But that won't cut it if you're growing more than a few sparse patches. To cover up all the new growth patches, you can use a wax/powder combination, or a putty-like product. They tame stubborn hair, more forgiving, and you don't have to be that precise with it.
If you're colouring your eyebrows as they grow, fill up bald spots with short, angled strokes in the direction of how your hair grows. And let your bone structure create the arch, instead of using makeup. Otherwise, it'll be super obvious, even with the right shade.
Time for some Brow-raising action:
Worried about how to shape eyebrows for the first time? There are just three things you need to remember:
where it starts,
where it arches,
and where it ends.
1. Find the Starting Point
It's somewhat similar to the tip about tweezing the hairs in between your eyebrows. But this time, with a pencil or with tweezers, line the tool vertically from the outside from the nostril. Find the point where that tool intersects with your eyebrows and mark it with an eyeliner pencil. If there are hairs that go beyond that mark towards the centre between your eyebrows, you can tweeze them off.
You might want to take extra caution for the start of your eyebrows since it'll determine the contours of your nose. Because the starting points between both sides of your eyebrows can make your nose look wider or narrower.
2. Mark the Arch
No, the arch is not on the dead centre of your eyebrows, unless you're going with the avant-garde villain look. To find out where the arch on your eyebrow should be, measure from the outer edge of your nostril to the highest point of your eyebrow with the tool. You don't need to tweeze yet, you only need to mark this point with an eyeliner pencil.
This line could be at any angle, and it doesn't matter what's the final shape of your eyebrows. You actually customise the shape of your arch by plucking underneath the peak of the arch. So we'd recommend you to keep your eyes open as you mark your arch.
3. Find The End Point
To mark the end of your eyebrows, start with measuring from the outside of your nostril again. Find a straight line from there to the outer corner of your eye. Then, mark the point where the line intersects your eyebrow.
Here are three general rules about eyebrows:
Never end your brows too short, especially you have long, beautiful ones.
Shorter eyebrows usually work better with smaller faces.
Longer brows could make your eyes look smaller.
---
---
4. Connect the dots
Now, you just need to connect the three points together. Afterwards, you can opt for a precise pencil, or pomade with a brush, to fill in your eyebrows between the three points. Your eyebrow tends to get fine at the end, so make sure you taper off towards the end of your eyebrows.
The filled-in can be a great guide, but you might want to ease off on relying it. There could be some gaps you've missed out. A great tip is to feel the bone underneath your eyebrows to see if the drawn-in shape is aligned with the bone.
5. The final shape up
Once you've drawn your eyebrows, the hairs outside of the filled area can be removed. Pull your skin tight, and as you remove each hair, remove it according to the direction it's growing. That way, you won't damage or rupture the follicle.
If there are hairs that are too close to the line, it's best to leave it, unless you have a professional to help. Otherwise, you might have to deal with a gap in your eyebrows.
Before you trim the hairs that seem to be too long, you'd have to know that the individual hairs help overlap each other, covering any gaps you may have. But if it's too long for you anyway, then just trim it away.
To properly trim it, brush the hairs upwards, and snip away the portion of the hair that reaches above the area you've drawn your eyebrows. Do remember to use a pair of scissors with a straight, sharp blade, instead of those curved ones.
---

Have an Article to Recommend?
We need your help! Do you know any other articles that we should cover in detail? If so, do write to us via our email at [email protected]. Tropika Club will do a review of your recommendations.
---
Meanwhile, check out Tropika Club's Ecosystem of Websites
Tropika Club Magazine – Tropika Club Magazine crafts articles on all things Singapore, but with a greater emphasis on local businesses based on our #SupportLocalSG initiative. We check out and feature local businesses of all categories, ranging from your neighbourhood hawker stalls to the aesthetic clinics in town. We also cover local content ranging from beauty, lifestyle, places, eats and what's on in SIngapore. Our Top 10 rankings include local food and service establishments based in different regions in Singapore.
Tropika Club Deals – Search for the best voucher and coupon deals. Tropika Club Deals is ideal for customers who want to discover the best deals without having to commit to a specific appointment date and time. Choose from guaranteed discounted deals in the categories of hairstyling, hair removal, facial & aesthetics, body slimming, brows & lashes, nails & makeup, massage & spa or fitness & wellness. Customers can also buy vouchers as gifts or to use for the future.