Indian Heritage Centre Curates Special Programmes for March Holidays
Dive into the multifaceted history and heritage of Singapore's Indian community for this March school holiday. From 13 to 21 March 2021, simply visit the Indian Heritage Centre (IHC) for their range of fun, insightful activities for the whole family. What's more, admission is free for Singaporeans and Permanent Residents. Perhaps drop by after visiting the Paw-Tastic Installations at the Malay Heritage Centre at Kampong Glam—a stone's throw away. Tropika Club explores more below!
Cover image courtesy of the Indian Heritage Centre.
---
---
About the Indian Heritage Centre:
At 5 Campbell Lane, the IHC shares the rich beauty of Indian heritage, arts and culture. It houses galleries, spaces for activities, as well as precious artefacts. As it showcases Indian tradition and history, the Centre wants to be the springboard for visitors to explore Little India, to relish in all its sights, scents, and sounds. Visit here for more.
IHC March Holidays Programmes – Highlights
Register for the programmes here: ihc-programmes.peatix.com
*A small refundable deposit is required to book slots
IHC JEWEL HUNT
Hunt for jewels, and new insights! As you track down the gemstones, you'll be weaving through the history and heritage of Singapore's Indian Community too. Sign up here.
Date & Time: 13, 14, 16 – 21 March 2021, 30 mins slots from 1-3pm
Venue: Indian Heritage Centre
Cost: $20 per group
CHILDREN'S SPECIAL GUIDED TOUR
Led by their experienced docents, the young ones can learn and engage with Indian heritage and culture with this specially-curated tour of their permanent galleries. It's even complete with experiential pop-up booths with live demonstrations by actual Indian goldsmiths and garland makers. Sign up here.
Date & Time: 17, 19 March 2021, 3 – 4pm
Venue: Indian Heritage Centre
Cost: Free*
---
---
WOODBLOCK PRINTING WORKSHOP
Learn how to colour and design your very own prints on fabric and paper through traditional technique. It's an age-old craft, dating back to the Indus Valley civilisation, around 3500 to 1300 B.C.
The craft and art lives on. Today, its intricate designs is still a fixture with Indian fashion designers. In Bagru, a small town not far from Jaipur, chippas, a caste of printers, continue to stamp reams of cotton fabric with hand-carved wood blocks.
Discover the distinctive motifs and colours through this workshop. Sign up here.
Date & Time: 16 – 19 March 2021, 6.30 – 7.30pm
Venue: Indian Heritage Centre
Cost: Free*
DISCOVER IHC WITH CHAI
The BBC even called it 'the drink India can't live without'. So let the gentle spices and sugary flavours accompany a pleasant afternoon of touring the permanent galleries of the Centre. Sign up here.
Date & Time: 16 & 18 March 2021, 3 – 4.30pm
Venue: Indian Heritage Centre
Cost: Free*
---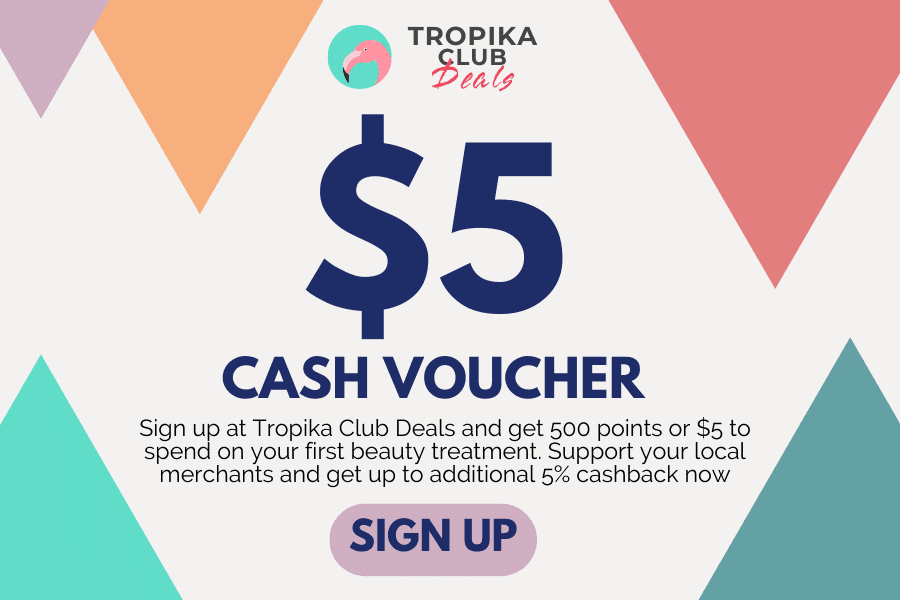 ---
Meanwhile, check out Tropika Club's Ecosystem of Websites
Tropika Club Deals – Search for the best voucher and coupon deals. Tropika Club Deals is ideal for customers who want to discover the best deals without having to commit to a specific appointment date and time. Deals allow customers to buy vouchers and coupons in advance and to arrange the appointment directly with the merchant or business. Customers can also buy vouchers as gifts or to use for the future.
Tropika Club Bookings – Discover and book services at amazing off-peak discounts. Tropika Club Bookings is ideal for customers who want to see the full selection of a merchant or business. Customers can search by merchant or service categories and then choose from a full range of service offerings. Customers can also see if there are any off-peak discounts for the selected service(s). Customer will book the appointment for the specific date and time.
Tropika Club Magazine – Get the latest scoop on beauty, wellness, eats and all things Singaporean. Tropika Club Magazine crafts and curates articles for the discerning Singapore male and female. We provide up-to-date articles on Beauty and Vogue for gals, and articles on Grooming and Style for guys. We also cover local Singaporean content under City. Supporting Tropika Club's vision to bring the best beauty, wellness and fitness services to our visitors, we also have a review section on the best services and selections under Top Picks. This features the Top 10 rankings for your beauty and wellness salons based on the various regions in Singapore.