How to Eat Fresh and Healthy from the Top 10 Indoor Farms in Kuala Lumpur
Kuala Lumpur is a bustling city, but it also has a hidden gem: indoor farming. Indoor farming is a form of agriculture that uses controlled environments, such as greenhouses, vertical farms, or containers, to grow crops without soil or natural sunlight. Indoor farming has many benefits, such as saving space, water, and energy, reducing pesticide use, and increasing food security and quality. In this blog post, they will introduce you to the top 10 indoor farms in Kuala Lumpur that are leading the way in this innovative and sustainable industry. Whether you are looking for fresh and healthy produce, educational tours, or exciting experiences, these indoor farms have something for everyone. Read on to find out more about these amazing indoor farms and how you can support them.
---
#1 – CityFarm Malaysia
Introduction:
The UN (United Nations) predicts, the world's population will grow 9.6B by 2050, 70% of them will live in the cities and 70% more food will be required to feed them. Yet, 80% of cultivated land is already in use. Moreover, extreme weather patterns & devastated crops create higher food prices, and consumers become more conscious of how their foods are produced now.
"What should we do now?"
"What if we bring the farm to the city?"
Advancements in urban farming technologies gave them the opportunity to resolve this issue by bringing farms into cities with the aim to create a self-sustaining food supply within the city.
Henceforward, CityFarm Malaysia is founded with the objective of inspiring more city farmers with the ability to grow locally from anywhere for a more sustainable future of food production. It is co-founded by 4 university mates, Johanson Chew, Jayden Koay, Low Cheng Yang & Looi Choon Beng. It launched in 2016 with an indoor controlled environment vertical show farm (450sqf) that is capable of producing 2000 heads of lettuce every month
Products:
Nutrients & Fertilizers
Meters & Buffer Solutions
Growing Media
Net Pots
Kits & Systems
Opening Hours:
Mon – Sat: 10am – 6pm
Sun & Public Holiday: Closed
Location & Address: D-G-39, Pusat Perdagangan BS, Jalan BS 14/1, Taman Bukit Serdang, 43300 Seri Kembangan Selangor
Contact: 03-8940 7318
Website: Website Link Here
---
#2 – Urban Hijau
Introduction:
Urban Hijau is more than a park or garden. We are a living and breathing example of sustainable farming, right in the middle of the city! Urban Hijau is a planned sustainable social enterprise, using permaculture as a means to unite people, generate profit and preserve the planet simultaneously. The site which will serve as the Urban Hijau center will be the plot located at Jalan 5/71B, Kg. Sungai Penchala, 65000 Kuala Lumpur. Use the site as a venue for community and team building, and to engage with different sections of society interested in urban farming and sustainability
Act as a showcase for various permaculture practices and sustainable farming methods to the wider public Provide education on healthier growing/eating/living options and offer training in practices mentioned above
Products:
Local Fresh Vegetables
Food Security Malaysia
Waste Management
Opening Hours:
Mon-Sat: Closed
Sun: 9 AM – 12 PM
Location & Address: Jalan 3/71b Kampung Sungai Penchala, Taman Pinggir Tun Dr Ismail, 60000 Kuala Lumpur, Malaysia
Contact: +60 17-847 3839
Website: Website Link Here
---
---
#3 – Cultiveat
Introduction: They're the first to practice sustainable precision farming in Malaysia. Their sustainable farms are kind to farmers and the environment. Cultiveat uses precision farming technology to meet growing demands for products that are good. Having dipped our hands into the soils of traditional farming, we learned the harsh realities of the industry.
Unpredictable weather, environmental damage, the poor bottom line for farmers, and food with harmful additives cannot be the status quo.
Products:
Lettuce Mix
Sandy Free-Range Chicken Eggs: 10 Eggs
Glow Cherry Tomatoes
Family Bundle
Grocery Bundle
Opening Hours:
Mon – Fri: 9 AM – 6 PM
Sat & Sun: Closed
Location & Address: 20, Jalan PJS 11/18, Bandar Sunway, 47500 Petaling Jaya, Selangor, Malaysia
Contact: +60 3-5612 9198
Website: Website Link Here
---
---
#4 – Future Farms Malaysia
Introduction:
Fully functional indoor farms are built directly according to your organization's needs and market demand. Through their extensive knowledge of the indoor farming industry, they can provide a comprehensive turnkey solution to cater to you. From feasibility studies, to the building and operation of farms, and up to the marketing and delivery of the end product, they provide turnkey solutions from Top-to-Bottom.
Holistically, their solutions prioritize efficiency and minimal labor hours as they customize them to best fit your investments and available spaces. With the best-in-class growth chambers in hand, they experiment and synthesize the ultimate growth conditions for each and every crop through the utilization of data points taken from the five key factors affecting plant growth: humidity, temperature, nutrient flow, carbon dioxide and light wavelength.
Their extensive knowledge thus far has provided us with specific crop profiles to facilitate ideal plant growth. Take a step forward to understand plants at a microscopic level as we explore the formula that presents the best crop yield and quality.
Products:
Location & Address: 26, Jalan PJU 3/44, Sunway Damansara, 47810 Petaling Jaya, Selangor, Malaysia
Contact: N/A
Website: Website Link Here
---
#5 – Eats Shoots & Roots
Introduction: Started in 2012 by Sabina Arokiam, Juergen Soecknick, and Shao-Lyn Low, it all started as an intention to bring urban communities closer to nature, through the growing of food. With a small capital, a small house in suburban Petaling Jaya was the first melting pot to bring together agriculture experts and people who wanted to know more about their food and growing. With new growths and the addition of Beatrice Yong, the division to help provide edible gardening goods was established to help the growing community of edible gardeners kickstart their gardens with seeds and good soil.
Products:
Seeds
Soils
Planters
Fertiliser
Books
Location & Address: 18, Jalan Bruas, Bukit Damansara, 50490 Kuala Lumpur, Wilayah Persekutuan Kuala Lumpur, Malaysia
Contact: +60 18-984 6616
Website: Website Link Here
---
#6 – Microbs
Introduction:
Microbs relationship with the environment is a long-term one. The way they cultivate, eat, and dispose of their foods impacts the waters, air, trees, and land; the very gifts we leave behind for their children. That's why Microbs offers waste and cleaning solutions that are effective and eco-friendly. You can have the best of both worlds. Microbs is a powerful blend of good bacteria that digests organic waste like food and grease to create an output of non-toxic liquid. Breaking down pesky clogs and odors in a matter of minutes, this organic and eco-friendly product is effective, yet gentle on your skin and pipes.
Products:
Opening Hours:
Mon – Fri: 9 AM – 6 PM
Sat & Sun: Closed
Location & Address: 20, Jalan PJS 11/18, Bandar Sunway, 47500 Subang Jaya, Selangor, Malaysia
Contact: +60 3-5630 1219
Website: Website Link Here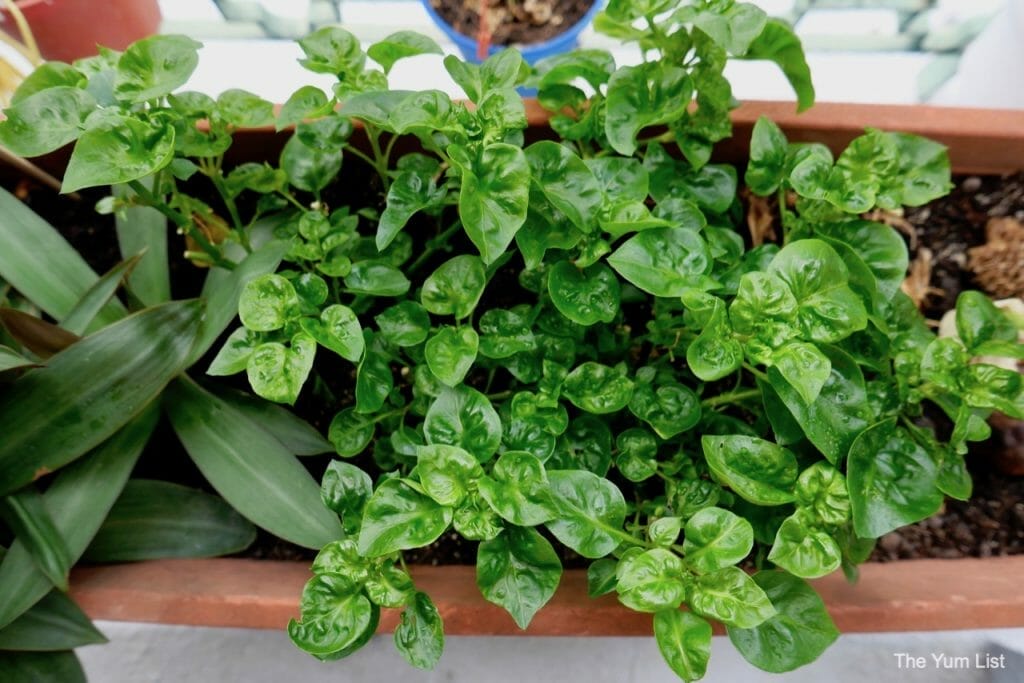 ---
_

Read Also:

10 Hidden Gems for Farm Lovers in Singapore That You Should No

_
---
#7 – Happy Green Farms
Introduction: Happy Green Farms grow Premium Crystalline Ice Plant with Indoor Hydroponics Farming Technique.
They commit to NO PES. They, at Happy Green Farms, bring the best quality and super fresh fruits and vegetables to you!
About
Agricultural Machine
Equipment Supplies
Mixed Farming
Opening Hours:
Location & Address: No. 96-2, Jalan 8/62A, Bandar Menjalara, Kepong, Kuala Lumpur, Malaysia
Contact: +60 12-523 2848
Website: Website Link Here
---
#8 – Urban Farm Tech
Introduction:
Urban Farm Tech Provides Support in Building Healthy, Self-Sustaining Cities through Urban Farming. By creating a food source they can trust, they want to bring the fun of farming through urban farming. They pledge to provide safer and healthier alternatives to the commercial food supply chain. Begin your urban farming journey with them.
Products:
Urban Farming Starter Sets
Aquaponic Vertical Farm 4
Aquaponic Vertical Framing 5
Opening Hours:
Mon – Fri: 9 AM – 5PM
Sat & Sun: Closed
Location & Address: 3750, Persiaran Apec, Cyber 8, 63000 Cyberjaya, Selangor, Malaysia
Contact: +60 12-666 7474
Website: Website Link Here
---
#9 – Veggies.My
Introduction:
They are a business with a distinct social and ethical agenda that places equal emphasis on people, the planet, and profit.
Since the launch of Veggies.my in January 2020, they are incredibly grateful to be given the opportunity to serve more than a thousand customers with fresh produce that we ethically sourced directly from the farmers. Their customers' continuous support has enabled us to begin the journey of empowering small farms, helping them improve overall productivity, and quality, and connecting them to customers.
They are passionate about making safe-to-eat nutritious food affordable and easily available to everyone. They believe the foundation of achieving this is to ensure that both the needs of the farmers and customers are being cared for.
Products:
Fresh Vegetables
Fruits
Organic
Condiments
Location & Address: No.3, Jalan TSB 6, Taman Industri Sungai Buloh, 47810, Petaling Jaya, Selangor Darul Ehsan.
Contact: 016 650 5535
Website: Website Link Here
---
#10 – The Hive Bulk Foods
Introduction:
Hive Bulk Foods start practicing Zero Waste at Home and found out there were no places to shop in bulk in Kuala Lumpur.
From a single shop in a townhouse back in 2016, they have developed their capacities to pursue their committed journey towards reducing waste and inspiring sustainable practices with as many people as they could. Today, they have 5 outlets in Bangsar, Ampang, Petaling Jaya, Intermark, and TTDI.
Known as The Hive Bulk Foods, they were the first zero waste store in Malaysia (and here's how they started) offering the largest bulk whole foods option, also cleaning products, and anything you may need at home. They also provide a wide selection of eco-friendly personal care and lifestyle products. The Hive caters to individuals with different preferences including people who are vegans, gluten intolerant, health conscious, zero waster, and/or minimalist.
About
Dry Groceries
Snack
Cooking Stale
Featured Products
Opening Hours:
Location & Address: 92A, Lrg Maarof, Bangsar, 59000 Kuala Lumpur, Wilayah Persekutuan Kuala Lumpur, Malaysia
Contact: +60 3-2202 0707
Website: Website Link Here
---
Have a Place to Recommend?
Your contribution is valuable to us! Are there any outstanding businesses that you believe should be added to our list? If so, please send your recommendations to us at [email protected]. Tropika Club will review your suggestions and update the list accordingly. Thank you for your help in making our list of businesses as comprehensive and accurate as possible.
---
Meanwhile, Check out Tropika Club's Ecosystem of Websites
Tropika Club Magazine – Tropika Club Magazine is a Singapore-based publication that features articles on a wide range of topics with a focus on local businesses and content for the region. The magazine emphasizes supporting local businesses through its #SupportLocal initiative, which includes coverage of everything from neighborhood hawker stalls to aesthetic clinics in town. In addition to highlighting local businesses, Tropika Club Magazine also covers a variety of local content, including beauty, lifestyle, places, eats, and what's on in Singapore and the Asia Pacific region.
Tropika Club Deals – Tropika Club Deals is a leading online deals and voucher shopping site in Singapore, offering amazing discounts on beauty, wellness, and fitness products and services. It's the perfect platform for customers who want to discover the best deals without having to commit to a specific appointment date and time. These deals are available at major beauty stores, facial salons, hair salons, and other brands in Singapore, with no minimum spend required. Choose from guaranteed discounted deals in the categories of hairstyling, hair removal, facial & aesthetics, body slimming, brows & lashes, nails & makeup, massage & spa or fitness & wellness. Tropika Club Deals is also ideal for customers who want to buy vouchers as gifts or to use for the future. So whether you're looking to save money on your next haircut or want to treat yourself to a relaxing massage, Tropika Club Deals has got you covered with the best voucher and coupon deals in Singapore!