What You Need To Know About Pimple Patches
Life with acne is not an easy one. Multiple studies are showing how acne is detrimental to self-esteem. It certainly doesn't help that it's difficult to treat, often needing multiple types of therapies and medications. The pimple patch is the closest thing we can get to a quick fix for those pesky pimples that come out of nowhere. Most pimple patches out there are convenient, easy to use. More importantly, they're discreet, covering up your pimple without bringing too much attention to it.
Reviewers rave over them and the market's flooded by them. There's even a spike in Google's search about it just last month. But do they help clear pimples, blackheads, and whiteheads? Tropika Club finds out more below.
---
---
The Science Behind Pimple Patches
Most of the pimple patches we see are made of hydrocolloid sheets. It may be a foreign name to you, but hydrocolloid soft, plastic-like material can typically be found in hospital wound-healing bandages, as well as drugstore blister pads.
Hydrocolloid dressing is a crucial tenet in shortening the healing time of wounds. It does so by keeping the area in a moist environment. As it absorbs fluid from the wound, it becomes a gel and turns the area of the bandage white as it becomes a gel.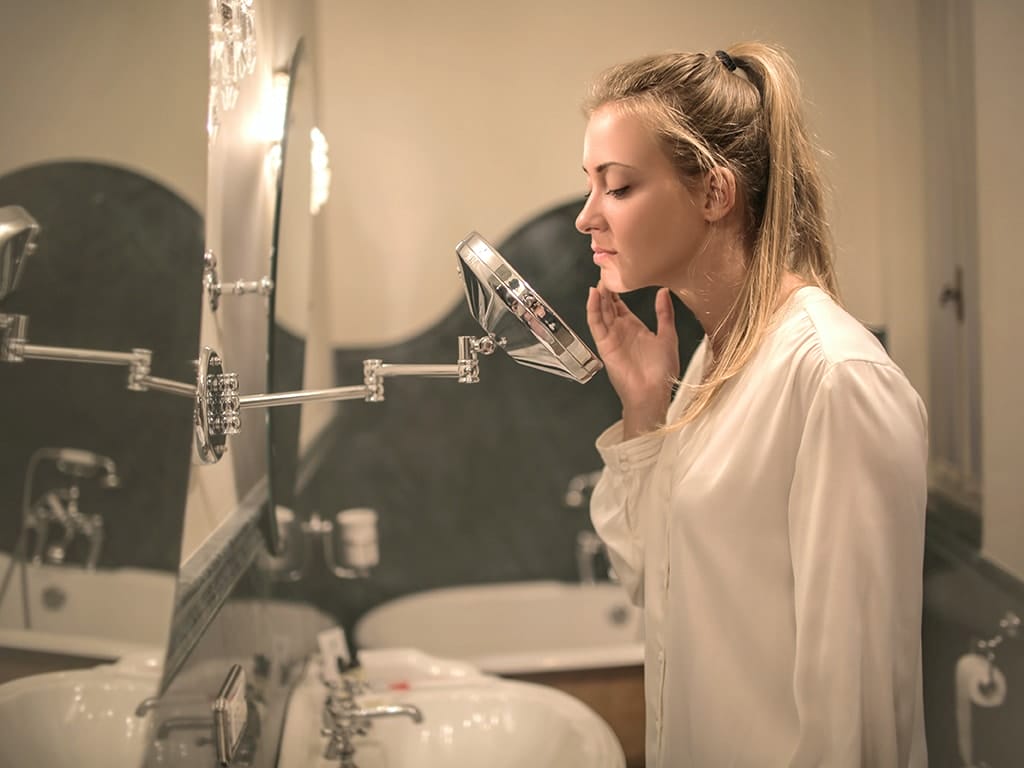 How Can Pimple Patches Help?
Pimple patches work by gently absorbing the excess fluids from your popped pimple. It also works as a protective barrier against bacteria, dirt, and other foreign particles. With that, your pimple now heals in a more sterile, moist environment, which promotes faster healing.
There are pimple patches infused with active ingredients you can choose from as well, and they're designed to allow those ingredients to penetrate a deeper level of the skin with their microdart parches. You can find pimple patches with anti-inflammatory and anti-microbial ingredients, such as aloe vera, salicylic acid, hyaluronic acid, niacinamide, and tea tree oil
---
---
It may be tempting to use it on all of the stubborn acne on your skin because of how it supercharges the healing process. But it shouldn't be your go-to for long-term acne treatment or your blackheads and whiteheads for that matter. The hydrocolloid patches mainly work best on inflamed pimples. But, even unmedicated hydrocolloid patches can help by keeping your hands off your face to prevent you from further aggravating your skin issue.
While they can work on some of your pimples temporarily, the hydrocolloid material can't do much for deeper acne such as cystic acne. You should visit a certified dermatologist or doctor for a steroid injection if you have large cystic zits. Though they can help if you did pick on your acne (which is a huge no-no because it can cause acne scars, inflammation, and infection).
Are There Any Risks to Pimple Patch?
They won't pose much of a risk to your skin. However, if you have sensitive skin, the combination of the occlusive nature of the active ingredients could irritate your skin, especially if you're wearing it back-to-back or overnight.
3 Pimple Patches You Should Get
Perhaps the best part about pimple patch is its price tag. It's affordable, and you can easily find them at drugstores like Watsons and Guardian. Here are some pimple patches we think you should take a look.
Nexcare
It's one of the OG pimple patches. You probably remember seeing one of their ads not too long before. It's popularity endures, garnering over 5,500 positive reviews on Amazon.
CosRX Fit Master Patch
The Korean beauty brand CosRX seems to take up the mantle from Nexcare. The CosRX Fit Master Patch is an innovation: its ultra-thin and transparent, so it's even possible for you to wear it under your makeup.
Starface Hydro-Stars
These adorable have taken TikTok by storm, with Charli D'Amelio and Addison Rae sporting them in their videos. They're made of 100% hydrocolloid dressing, so they have little chance of irritating your skin. While they're not shipped to Singapore yet, though you can try and get it via EzBuy's Ship For Me function.
---
Meanwhile, check out Tropika Club's Ecosystem of Websites

Tropika Club Magazine – Tropika Club Magazine crafts articles on all things Singapore, but with a greater emphasis on local businesses based on our #SupportLocalSG initiative. We check out and feature local businesses of all categories, ranging from your neighbourhood hawker stalls to the aesthetic clinics in town. We also cover local content ranging from beauty, lifestyle, places, eats and what's on in SIngapore. Our Top 10 rankings include local food and service establishments based in different regions in Singapore.
Tropika Club Deals – Search for the best voucher and coupon deals. Tropika Club Deals is ideal for customers who want to discover the best deals without having to commit to a specific appointment date and time. Choose from guaranteed discounted deals in the categories of hairstyling, hair removal, facial & aesthetics, body slimming, brows & lashes, nails & makeup, massage & spa or fitness & wellness. Customers can also buy vouchers as gifts or to use for the future.