5 Reasons to Switch to a Smart Watch
---
Introduction: Smart watches are getting more popular these days
The market for smart watches is growing every day, and there are many reasons to invest in this technology. Smart watches are becoming more and more popular as technology advances. They are useful for a variety of reasons, including checking notifications, controlling music playback, and tracking fitness goals. Many smart watches also have built-in GPS capabilities, which can be used to track runs or bike rides. Additionally, many smart watches have interchangeable bands that allow users to customize the look of their watch.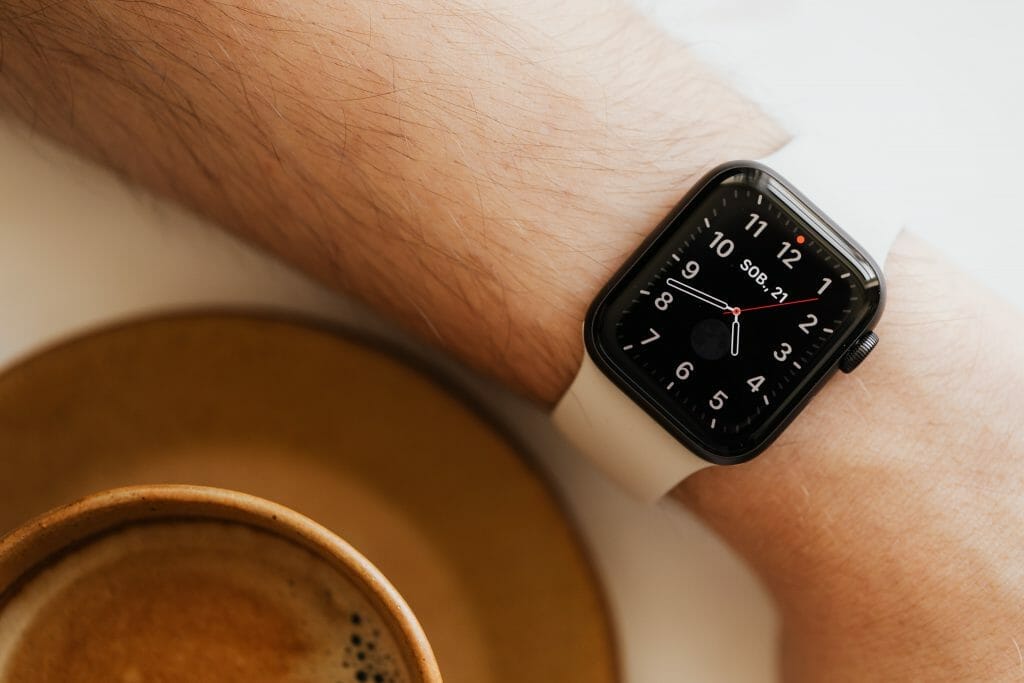 ---
---
Convenience of wearing a smart watch
A watch is a timepiece that is worn on the wrist. It tells the time of day and can often be used to show other information, such as date, day of the week, and month. A smartwatch is a wearable computer in the form of a watch. It is a computer that can run mobile apps, receive notifications, and track fitness data. Smartwatches are typically touchscreen devices and many use voice recognition to control them.
The first smartwatch was released by Sony in 2002. However, it was not until 2013 that the smartwatch market really took off with the release of the Samsung Galaxy Gear. The Apple Watch was released in April 2015 and became the best-selling wearable device in history within its first year on the market.
A new breed of smart watches is revolutionizing the way we interact with technology. These watches are connected to smartphones and can be controlled through apps, making them convenient and easy to use. They come in various styles and colors, and can be worn as a regular watch or attached to a band. They offer an alternative to traditional watches that are often bulky and difficult to use.
Smart watch for communications
Smart watches allow you to stay connected with your family, friends, and colleagues. The smartwatch is a wearable computer with a display that can show alerts and notifications from your phone, as well as information from various apps. It's perfect for staying connected with your loved ones, friends, and colleagues. Whether you're checking the time, answering a text, or checking the weather, a smartwatch gives you quick and easy access to the information you need.
Smart Watch to track your fitness
A smart watch can help you track your fitness progress and set goals. While not required by the military, wearing a smart watch can help you monitor your personal health and fitness. Some people use a smartwatch to track their daily activity levels, such as running or cycling. If you're like most people, you probably don't have a lot of time to focus on your fitness. And even if you do, it's hard to track your progress because you don't have a lot of time to devote to tracking things like steps taken and calories burned. But there are a few fitness trackers that can help you out with that. One example is the Fitbit Flex.
Smart watch for fun and entertainment
smart watches can provide entertainment and access to information. Smart watches are becoming more popular, especially as a way to stay connected and entertained. Some smart watches even have sensors that can track health information, such as heart rate, which can be useful for people who are fitness conscious or want to monitor their health. Other features of some smart watches include access to the internet, music playback, and weather updates. While there are many benefits to owning a smart watch, it is important to be aware of the potential risks associated with using one.
---
Smart watch for safety
A smart watch can provide an extra layer of security when you're out and about. There has been a recent increase in the popularity of smart watches for safety and health. These watches have a variety of features that can be helpful for staying safe, such as tracking heart rate, steps taken, and other key metrics. While these watches are not a replacement for proper safety training, they can be an added layer of security when out and about.
Conclusion
In conclusion, wearing a smart watch is beneficial in a number of ways. It can help you stay organized, stay connected, and stay healthy. So, if you are looking for a way to improve your productivity, your communication, or your health, wearing a smart watch is a great way to do it. So what are you waiting for? Get yourself a smartwatch today!
---
Have an Article to Suggest?
Tropika Club is always looking for new and exciting content to feature in their magazine and they value the input of our readers. If you have any noteworthy content or articles that you believe would be a great addition to Tropika Club's magazine, we are open to suggestions and encourage you to reach out to us via email at [email protected]. By doing so, Tropika Club values your expertise and knowledge in the matter and appreciates your willingness to help. We will review your recommendations and update our list accordingly
Meanwhile, Check Out Tropika Club's Ecosystem of Websites
Tropika Club Magazine – Tropika Club Magazine is a Singapore-based publication that features articles on a wide range of topics with a focus on local businesses and content for the region. The magazine emphasizes supporting local businesses through its #SupportLocal initiative, which includes coverage of everything from neighborhood hawker stalls to aesthetic clinics in town. In addition to highlighting local businesses, Tropika Club Magazine also covers a variety of local content, including beauty, lifestyle, places, eats, and what's on in Singapore and the Asia Pacific region.
Tropika Club Deals – Tropika Club Deals is a leading online deals and voucher shopping site in Singapore, offering amazing discounts on beauty, wellness, and fitness products and services. It's the perfect platform for customers who want to discover the best deals without having to commit to a specific appointment date and time. These deals are available at major beauty stores, facial salons, hair salons, and other brands in Singapore, with no minimum spend required. Choose from guaranteed discounted deals in the categories of hairstyling, hair removal, facial & aesthetics, body slimming, brows & lashes, nails & makeup, massage & spa or fitness & wellness. Tropika Club Deals is also ideal for customers who want to buy vouchers as gifts or to use for the future. So whether you're looking to save money on your next haircut or want to treat yourself to a relaxing massage, Tropika Club Deals has got you covered with the best voucher and coupon deals in Singapore!