Singapore Top 10 Seafood Restaurants to Satisfy Your Cravings
"Embark on a culinary voyage through Singapore's Top 10 Seafood Restaurants to Satisfy Your Cravings, where you'll discover a treasure trove of oceanic delights that celebrate the rich flavors of the sea. Dive into the vibrant and diverse seafood scene in this island city-state, as you savor mouthwatering creations crafted by talented chefs and inspired by Singapore's unique blend of cultures. Whether you crave the freshest catch of the day or the irresistible fusion of East-meets-West, these exceptional dining destinations promise to delight your taste buds and transport you to the heart of Southeast Asia's bountiful marine cuisine.
---
#1 – Jumbo Seafood
Introduction:
JUMBO Seafood is where it all began. Their most prominent brand had humble beginnings in 1987, operating from a single outlet (now its flagship restaurant) in East Coast Seafood Centre. The restaurant soon gained a loyal following, garnering a reputation for serving only the freshest seafood cooked to perfection, with iconic dishes such as the Singapore Chilli Crab and Black Pepper Crab capturing the hearts of local and overseas gastronomes. As its reputation grew, so did the number of outlets.
Today, JUMBO Seafood comprises multiple restaurants in Singapore and The People's Republic of China, with franchises all over Asia.
Menu Items:
Live Boston Lobster Braised with Superior Broth
Live Red Tilapia Deep Fried with Nonya Sauce
Deshelled Prawns Fried With Golden Salted Egg
Dragonfruit Lobster Salad with Lumpfish Caviar
Location: https://www.jumboseafood.com.sg/en/our-outlets
Contact: +65 6534 3435
Website: Website Link Here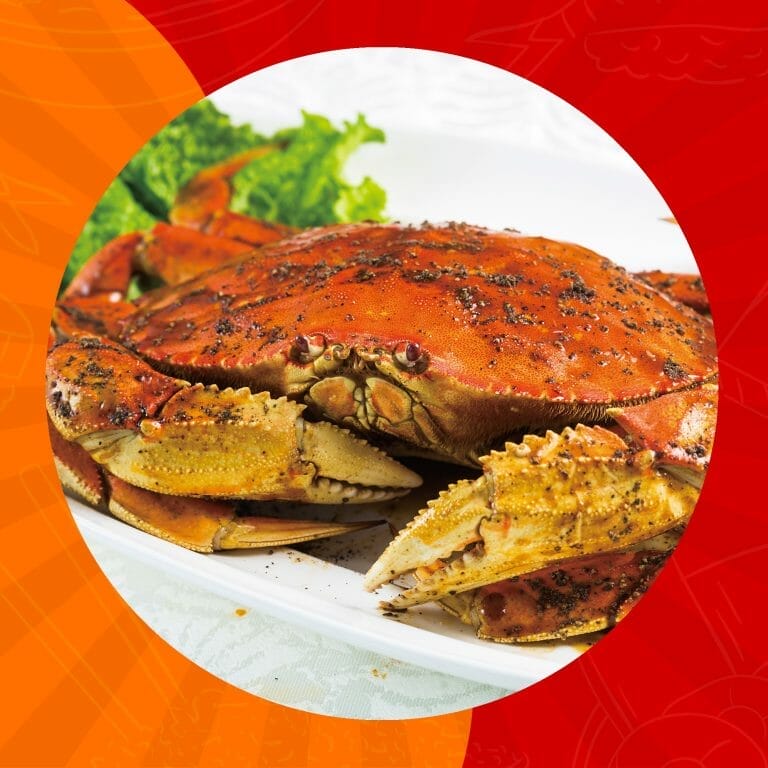 ---
#2 – Long Beach Seafood
Introduction:
Their story began in 1982 with the creation of the Original and Best Black Pepper Crab, a dish that garnered the attention of both locals and international guests alike.
True to its name, LONG BEACH Seafood was situated along the beach and was one of the few restaurants that served decadent local cuisines. As a local restaurant that was frequently patronised by the British Army and locals who dined out during celebratory occasions such as Weddings, they soon became a popular go-to lively destination.
At Long Beach Seafood, they pride themselves in offering the finest exotic live seafood and creating memorable dining experiences for their beloved patrons. As the saying goes, "You never know what premium seafood is until you have dined in at LONG BEACH Seafood", dining with them is certainly an experience not to be missed.
Menu Items:
Original & Black Pepper Crab
Deshelled Prawn with Chicken Floss
House Specialty Live Prawn
Mango Sago with Coconut Jelly
Location:
Outlets
Long Beach @ Dempsey
Long Beach @ Robertson Quay
Long Beach IMM
Long Beach UDMC
Contact: +65 6338 9398
Website: Website Link Here
---
---
#3 – No Signboard Seafood
Introduction:
Established in 1981, No Signboard Holdings Ltd. is a leading lifestyle F&B player in Singapore. The Group operates chain of restaurants under different F&B brands and concept, namely No Signboard Seafood, Little Sheep Hot Pot and nosignboard Sheng Jian. The Group also owns a beer business which distributes beer brand Draft Denmark in Singapore.
As a testament to their strong branding, they have received numerous accreditations and awards over the years including the SG50 Prestige Enterprise Award 2015/2016 – Singapore's Top F&B Brand for Seafood Category and Outstanding Brands – Beer 2016.
No Signboard Holdings Ltd. was listed on the Catalist Board of the Singapore Exchange Securities Trading Limited on 30 November 2017.
Menu Items:
No Signboard Platter (Lobster)
Pan Fried Superior Shark's Fin with Shredded Seafood Served with Lettuce
Buddha Jump-Over The Wall
Superior Braised Abalone with Sea Cucumber in Claypot
Location:
No Signboard Seafood (Esplanade)
Contact: +65 6749 9959
Website: Website Link Here
---
_

Read Also:

Top 25 Best Seafood Restaurants in Singapore

_
---
#4 – Roland Restaurant
Introduction:
Mr. Lim Choon Ngee & Mdm Cher Yam Tian started their seafood restaurant along the Kallang River with just a couple of kerosene lamps, wooden tables and stools. The seafood was cooked using an open charcoal fire at that time. As the number of seafood lovers grew, the restaurant was then relocated to Bedok Beach (before the reclamation of land, now the ECP) along Upper East Coast Road.
They served not only the finest quality food, but also the most generous helpings. Seafood dishes were kept to a minimum to simplify their operations. Their specialities were, of course their creation, the Chilli Crab accompanied by local Crusty French loaf for dipping into the sauce, Black Sauce Prawns, Sambal Mussels, Fried Baby Squids, Teochew Style Steamed Fish and not forgetting Cockles dipped with Homemade Mum's Chilli Sauce, prepared by Mdm Cher.
Their Seafood restaurant soon earned a reputation purely by word of mouth. Up till today, the food consistently earns the highest praise.
In 1985, Mr. and Mrs. Lim together with the family decided to migrate to Christchurch, New Zealand, selling off part of their restaurant shares and leaving the remaining shares to his son. Mr. Roland Lim, together with his wife Lilian and younger brother Richard, now operates their latest three-in-one Restaurant – Seafood, Cantonese and Tim Sum Dishes at Block 89, Marine Parade Central, #06-750 with a seating capacity of 1100 people.
Menu Items:
Crabs (Chilli Black Pepper, White Pepper, Spring Onion & Ginger, Braised Crab with Bee Hoon, Crab in Superior Stock with Coarse Bee Hoon)
Roland's Specialty Fried Rice
Classic Pork Ribs with Chef's Sauce
Teo Chew Salted Cockles
Location:
89 Marine Parade Central Singapore, Singapore 440089
Contact: +65 6440 8205
Website: Website Link Here
---
#5 – New Ubin Seafood
Introduction:
With acquisition of Pulau Ubin by the Singapore government in 1992, New Ubin Seafood moved to the mainland, where they have been situated in several locations over the years (the most well known of which were the coffee shop at Commonwealth, Keppel Marina, Punggol Marina and finally the outlet at the junction of 6th Avenue / Bukit Timah Road), and Sin Ming Industrial Estate.
The zi char kitchen can now be found nestled inside Metropolitan YMCA Singapore. They also set up a restaurant in the heart of the city in the iconic CHIJMES building and first-ever restaurant in a hotel within Ramada by Wyndham Singapore at Zhongshan Park.
At each outlet, they continue their tradition and serve customers sumptuous and authentic Singaporean cuisine in a casual, family-friendly environment.
Menu Items:
Location:
Outlets
Contact: +65 9740 6870
Website: Website Link Here
---
---
#6 – Palm Beach Seafood
Introduction:
Palm Beach Seafood Restaurant is perennially ranked among the city's Most Popular list, and has garnered various awards including Outstanding Service, Chef of the Year, Top 10 Best Dish from Singapore Tourism Board, Singapore Tatler and other noteworthy food blogs.
Menu Items:
Chilli Crab
Black Pepper Crab
Coco-Lobo
Crispy Crullers
Location:
#01-09, One Fullerton,
1 Fullerton Road Singapore 049213
Contact: +65 6336 8118
Website: Website Link Here
---
#7 – TungLok Seafood
Introduction:
Offering you the freshest catch to welcome seafood lovers from all parts of Singapore, TungLok Seafood specialises in the best of Singapore-style seafood prepared with the quality and standards synonymous with the TungLok brand. Perennial favourites are the Black Pepper Crab, voted the best in town, and Chilli Crab that uniquely combines orange juice and tomato sauce to create a finger-licking good gravy, perfect for slurping up with man tou.
Menu Items:
TUNGLOK SIGNATURE CHILLI CRAB
WHITE PEPPER DUNGENESS CRAB WITH LEEK AND FRESH PEPPERCORNS
DEEP-FRIED PRAWN WITH WASABI-MAYO
SAUTEED SCALLOPP WITH X.O. SAUCE
Location:
Outlets
D'ARENA (JURONG)
ORCHARD CENTRAL
PARK REGIS SINGAPORE
PAYA LEBAR QUARTER (PLQ) MALL
Contact: +65 11111111
Website: Website Link Here
---
#8 – Red House Seafood
Introduction:
Established in 1976
For 46 years, Red House Seafood has delighted diners with its exquisite Singapore Nanyang-style seafood; a style that is grounded in the southern regions of China, and woven through with influences from the Malay, Indian, and Peranakan traditions among others.
The chefs at Red House present these myriad flavours with `kung fu' finesse and skills in dishes such as Braised Fish Meat Noodles, and the Crab Meat Pao Fan. Apart from such showpieces, familiar favourites on the menu include the Signature Chilli Crab, and Lobster in Signature Creamy Custard Sauce. A BBQ section exclusive to its newest outlet at the Marina Waterfront Promenade – The Esplanade, is also available with items such as Chicken Satay.
Key cherished ideals such as honesty, provenance and cooking from the heart have served the brand well over the years and continue to do so as the team takes no shortcuts in serving up food that is thoughtfully prepared at a reasonable value.
Red House Seafood currently operates three restaurants in Grand Copthorne, The Esplanade and Clarke Quay (re-opening Q2, 2023).
Menu Items:
Fruit Salad with Mushroom
Signature Chilli Crab in Signature Creamy Custard Sauce
Fresh Mushroom Soup with Truffle Oil
Signature Lobster in Signature Creamy Custard Sauce
Location:
Outlets
Red House Seafood Grand Copthorne
Red House Seafood Esplanade
Contact: You may contact them via their website https://www.redhouseseafood.com/contact/
Website: Website Link Here
---
#9 – Crab Party
Introduction:
Crab Party, Heavenly Crab
The best Crab dining experience you'll ever need
Where taste and creativity comes together
Because, " You Know it's the BEST! "
Crab Party, the one-stop crab specialist.
Braving crab dishes from the freezing waters of Alaska to the all time local favorites, be it the humble Signature Chili Crab to the taste twirling Fusion Crab, the tenderness and sweetness of each crab infused with a variety of specialized cooking style dishes is bound to leave one's taste bud craving for more.
At Crab Party, they feature more than 18 Signature ways to delight in crabs, expect nothing but the most succulent crabs with each crab weighing in between 1 – 2kg. Customers will be satisfied with the extreme freshness of their seafood which they can pick and choose directly from the restaurant's shopfront live seafood tank.
Menu Items:
Curry Fish Head
Sticky Cheesy Fondue Crab
Steam Seabass in Thai Style Sauce
Imperial Shark Fin Soup
Location:
100 Yio Chu Kang Road Singapore, Singapore 545576
Contact: +65 6288 3588
Website: Website Link Here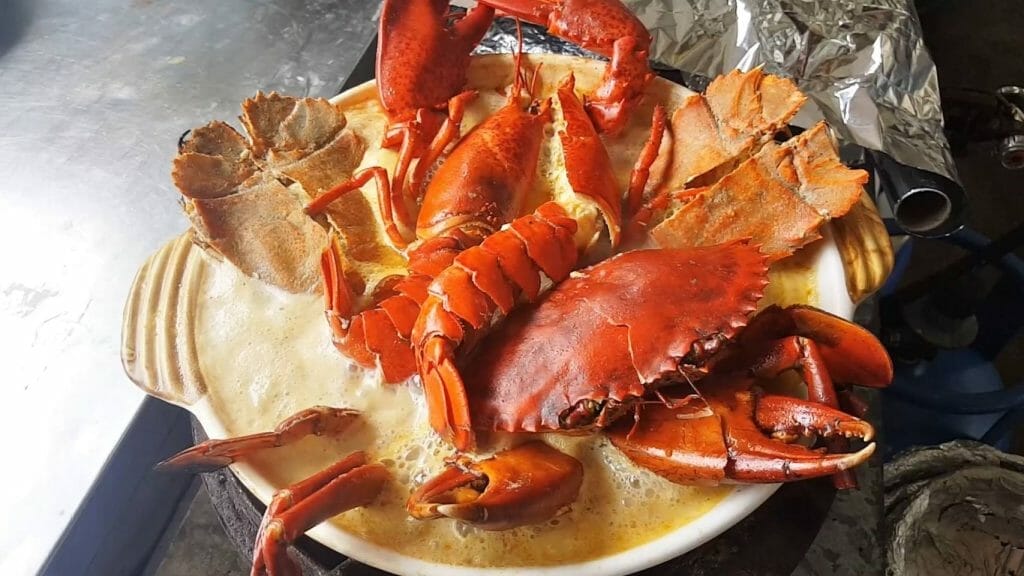 ---
#10 – The Boiler Seafood Bar & Beer
Introduction:
Let's git' down and dirty for the LOVE of their Food, Friends and Family! Join us for an unpretentious dining experience of great Seafood and Beer!
Menu Items:
Signature Haddock Fish & Chips
Southern Hot Crispy Chicken Sandwich
The Boiler's Ultimate Burger
Cajun Jambalaya
Location:
Outlets
The Boiler @ Howard Road
The Boiler @ Esplanade Mall
Contact: +65 6635 1285
Website: Website Link Here
---
Have a Place to Recommend?
Your contribution is valuable to us! Are there any outstanding businesses that you believe should be added to our list? If so, please send your recommendations to us at [email protected]. Tropika Club will review your suggestions and update the list accordingly. Thank you for your help in making our list of businesses as comprehensive and accurate as possible.
---
Meanwhile, Check out Tropika Club's Ecosystem of Websites

Tropika Club Magazine – Tropika Club Magazine is a Singapore-based publication that features articles on a wide range of topics with a focus on local businesses and content for the region. The magazine emphasizes supporting local businesses through its #SupportLocal initiative, which includes coverage of everything from neighborhood hawker stalls to aesthetic clinics in town. In addition to highlighting local businesses, Tropika Club Magazine also covers a variety of local content, including beauty, lifestyle, places, eats, and what's on in Singapore and the Asia Pacific region.
Tropika Club Deals – Tropika Club Deals is a leading online deals and voucher shopping site in Singapore, offering amazing discounts on beauty, wellness, and fitness products and services. It's the perfect platform for customers who want to discover the best deals without having to commit to a specific appointment date and time. These deals are available at major beauty stores, facial salons, hair salons, and other brands in Singapore, with no minimum spend required. Choose from guaranteed discounted deals in the categories of hairstyling, hair removal, facial & aesthetics, body slimming, brows & lashes, nails & makeup, massage & spa or fitness & wellness. Tropika Club Deals is also ideal for customers who want to buy vouchers as gifts or to use for the future. So whether you're looking to save money on your next haircut or want to treat yourself to a relaxing massage, Tropika Club Deals has got you covered with the best voucher and coupon deals in Singapore!