Top 10 Best Apartments in East Melbourne
East Melbourne is an area of Melbourne that offers a luxurious lifestyle for its residents. With picturesque streetscapes, convenient public transport connections, and easy access to the city center, it's no wonder apartments in East Melbourne are in high demand. Whether you're looking to buy, rent, or invest in this desirable suburb, there's plenty to explore when it comes to finding the perfect apartment.
---
#1 – Tribeca Serviced Apartments
Introduction:
Find the best of Melbourne right outside your door, from the shopping, restaurants, and nightlife of Melbourne's CBD, Fitzroy, Collingwood, and Carlton to the most prestigious CBD corporations, at Tribeca Serviced Apartments Melbourne. Modern and edgy yet welcoming and family-orientated, their boutique serviced apartments seamlessly merge the privacy and convenience of home with the amenities and service of the top hotels and apartments in East Melbourne.
Located in a quiet parkland setting, just minutes from the Melbourne CBD, their range of stylish serviced accommodations includes spacious one-bedroom and two-bedroom apartments designed to be the ideal urban pied-a-terre for corporate or holiday travelers.
Type of Services:
One-bedroom apartment
Two-bedroom apartment
Two-bedroom Deluxe View Apartment
Two-bedroom Apartment Stairs
Location:
9c/166 Albert St, East Melbourne VIC 3002, Australia
Contact: +61 3 9412 2100
Website: Website Link Here
---
#2 – Knightsbridge Apartments
Introduction:
Knightsbridge Apartments Melbourne has Easy Access to most of Melbourne's Attractions.
Located in one of Melbourne's most favored locations, East Melbourne, with its leafy green environment and unsurpassed access to most of Melbourne's attractions. Walking distance to the MCG (600 meters), Tennis Centre, and the CBD a short stroll through the beautiful Fitzroy Gardens, and public transport all most at your door. A 5-minute stroll to Cosmopolitan Bridge Road, Richmond, with its many Fashion Outlets, Restaurants, Cafes, and the Epworth Hospital.
Type of Services:
Serviced Studio Apartments
Family Suites Accommodation
Location:
101 George St, East Melbourne VIC 3002, Australia
Contact: +61 3 9973 9868
Website: Website Link Here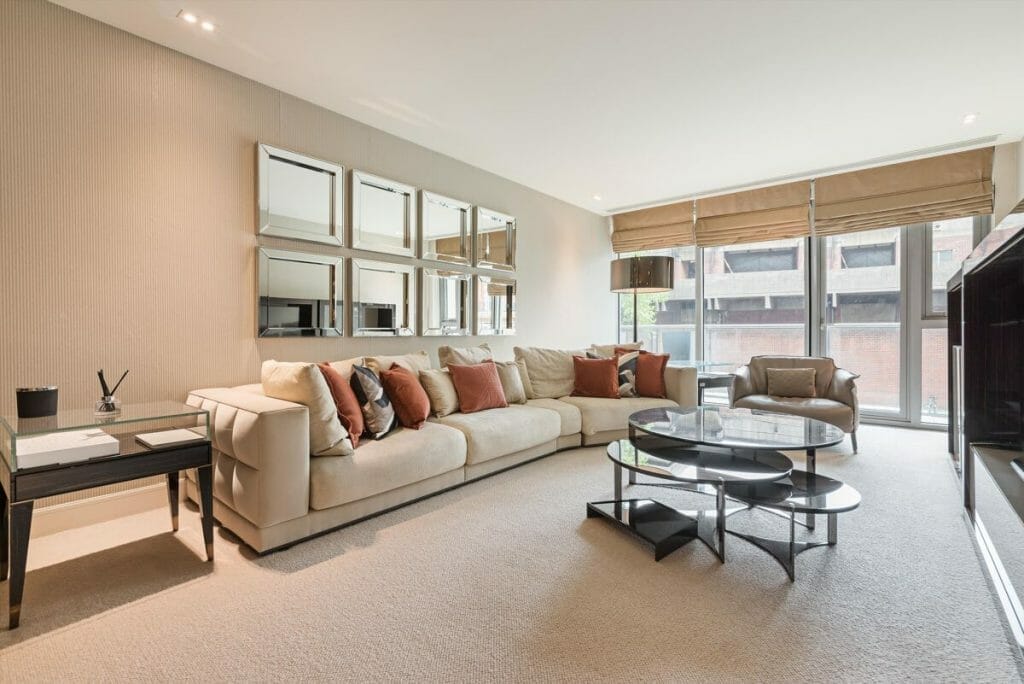 ---
---
#3 – City Edge Serviced Apartments
Introduction:
City Edge has been known for some 25 years for friendly, efficient, reliable, and low-cost apartment accommodation solutions, servicing the needs of informed and value-conscious travelers.
City Edge's core values are driven by a desire to deliver exceptional, efficient, and affordable accommodation experiences, and always at the best value, for people traveling for business, leisure, or any other purpose.
Type of Services:
Fully furnished studio 1 bedroom apartment
Fully furnished studio 2 bedroom apartment
Fully furnished studio 3 bedroom apartment
Location:
177-181 Powlett St, East Melbourne VIC 3002, Australia
Contact: +61 3 9005 5399
Website: Website Link Here
---
---
#4 – Quest East Melbourne
Introduction:
Quest Apartment Hotels is a member of the largest serviced apartment network in the world, The Ascott Limited. Across its 34-year lifespan, Quest has amassed a total of 160 metropolitan, regional, and suburban locations throughout Australia, New Zealand, the UK, and Fiji. These contemporary spaces are carefully designed to meet the needs of Quest's core market: the modern business traveler. At Quest, they make corporate stay effortless.
Quest operates under a franchise model, with hotels run by passionate local owners with what they like to call 'skin in the game'. These dedicated individuals are committed to the ongoing success of their respective businesses, making Quest a reliable partner for key stakeholders. With international demand for high-quality apartment-style accommodation, Quest has plans for substantial global growth over the coming years, with a strategy to add 4+ properties to the company's UK portfolio by 2027. Recently, Quest has been feted for its success on the global stage, taking home numerous distinguished awards in the accommodation, franchising, and business sectors.
Type of Services:
Studio Apartment
One-Bedroom Apartment
Two-Bedroom Apartment
Location:
48 Wellington Parade, East Melbourne VIC 3002, Australia
Contact: +61 3 9413 0000
Website: Website Link Here
---
#5 – One East Melbourne
Introduction:
It occupies a privileged location beside the Jolimont rail yards on the eastern edge of the CBD grid. Its height slots between the tall city towers and the intermediate buildings by the CBD's eastern edge.
Type of Services:
One-bedroom apartment
Two-bedroom apartment
Three-bedroom apartment
Location:
Level 11 / 522 Flinders Lane Melbourne VIC 3000
Contact: +61 3 8613 1888
Website: Website Link Here
---
#6 – Birches Serviced Apartments
Introduction:
If you are seeking self-contained apartments to make your next visit to Melbourne a homely experience; they are sure you will be delighted with their accommodation. Whether it is for business or a holiday, or even visiting loved ones at the nearby hospitals; you will feel at home at Birches.
Birches Serviced Apartments are located at 160 Simpson Street, East Melbourne with 24 beautifully appointed and spacious apartments. Each apartment offers a kitchen, wireless internet service, and SECURE on-site parking at a small additional fee of $18 per night. You are also welcome to bring your furry friend when staying in their dedicated pet-friendly rooms to enjoy your holiday with you.
From the moment you arrive, you'll feel right at home. They are conveniently located between the Central Business District and Richmond and are extremely well-serviced by public transport. East Melbourne is the perfect location to base your next visit to Melbourne. They are within walking distance to the CBD, Richmond, Collingwood, and Fitzroy Gardens, but with the benefits of tree-lined streets and an abundance of gorgeous parks.
Birches provides easy access to Melbourne's John Cain sporting precinct, incorporating the MCG, Rod Laver Arena, and AAMI Park. Marvel Stadium is a single tram ride away. Football and Cricket fans are regular guests to catch their favorite team in action.
Birches are well situated for you to take advantage of Melbourne's cultural scene too. Melbourne's Theatres and the National Gallery of Victoria and the Melbourne Museum are easily accessible from East Melbourne.
Nearby is cosmopolitan Richmond with its vibrant restaurants, cafes, and fabulous shopping precinct. Refuel and rehydrate at one of the many eateries on Bridge Road including the famous Bouzy Rouge and other interesting restaurant flavors including Greek, Thai, Vietnamese, Indian, Chinese, Korean, Turkish, and wine bars to die for.
Type of Services:
Boutique One Bedroom Apartment
Deluxe One Bedroom Apartment
Standard One Bedroom Apartment
Accessible One Bedroom Apartment
Standard One Bedroom Twin
Location:
160 Simpson St, East Melbourne VIC 3002, Australia
Contact: +61 3 9417 2344
Website: Website Link Here
---
_

Read Also:

Top 10 Best Serviced Apartments in Melbourne Australia

_
---
#7 – Apartment Living Melbourne
Introduction:
Apartment Living Melbourne offers quality fully furnished, centrally located, secure, and affordable apartments for medium or long-term stays in Melbourne.
Their apartments are at least 50% larger compared to serviced apartments and hotels and offer residential and corporate living solutions with weekly savings of hundreds of dollars.
For the discerning international student who is seeking style and space, their apartments offer everything a student apartment doesn't. Their apartments are two to three times larger than a typical student apartment, stylishly appointed with everything you will need to make you feel like you have never left home.
Their apartments are situated in the lively CBD and dynamic suburbs of South Yarra and Richmond.
All of the apartments are within 200 meters of a tram and or train stop and in close proximity to other public transport, a range of major shopping precincts, and multiple dining and entertainment choices in the pulsating heart of Melbourne's cosmopolitan districts.
Studio Apartments
One Bedroom Apartments
Two Bedroom Apartments
Three Bedroom Apartments
Location:
10 St Andrews Pl, East Melbourne VIC 3002, Australia
Contact: +61 3 8637 0220
Website: Website Link Here
---
#8 – StayCentral East Melbourne
Introduction:
StayCentral is a group of uniquely decorated, corporate apartments in inner Melbourne, that aims to give guests a personalized experience when they book and stay. Each property has been chosen for its distinctive appeal and is individually furnished; ensuring StayCentral offers a unique range to meet a variety of needs.
Type of Services:
1 Bedroom
2 Bedroom
3 Bedroom
4 Bedroom
7 Bedroom
Location:
11 Clarendon Street, Thornbury VIC 3071
Contact: +61 401 119 429
Website: Website Link Here
---
#9 – Melbourne Short-Term Rentals
Introduction:
Look no further for short-term rental accommodation in the most popular locations of Melbourne – Fitzroy and Carlton. In quiet streets, yet a short stroll to Melbourne's shopping and eating hotspots – Brunswick Street, Smith Street, Gertrude Street, or Lygon Street. All their 2-bedroom holiday homes come standard with full kitchens, laundry facilities, free WiFi, and parking and are fully heated and air-conditioned. You can look forward to stylish interiors, generous supplies, quality fittings, and great service – everything to make your next holiday in Melbourne the perfect stay.
Type of Services:
Location:
215/100 Victoria Parade, East Melbourne VIC 3002, Australia
Contact: +61 417 513 042
Website: Website Link Here
---
#10 – Quest Jolimont
Introduction:
Quest Jolimont speaks for itself. Step out your door and enjoy a peaceful walk through Birrarung Marr to the CBD. Surrounded by Olympic Park, the MCG, Fitzroy Gardens, and the Botanical Gardens on the other side of the river, Quest Jolimont is a nature-lovers paradise. Nestled in the heart of Jolimont – one of Melbourne's oldest and most treasured pockets – you've got immediate access to what makes this city so famous: unbelievable dining experiences, the best coffee in the world, unrivaled shopping, and verdant parkland.
Once you check in to one of our 20 modern serviced apartments, complete with their own kitchen facilities, make sure you ask for some local tips. There's always somewhere new to check out nearby, and they're always glad to let you in on some secret gems.
Type of Services:
One Bedroom Apartment
One Bedroom Executive Apartment
Two Bedroom Apartment
Two Bedroom Deluxe Apartment
Location:
153-155 Wellington Parade S, East Melbourne VIC 3002, Australia
Contact: +61 3 9668 1200
Website: Website Link Here
---
Have a Place to Recommend?
Your contribution is valuable to us! Are there any outstanding businesses that you believe should be added to our list? If so, please send your recommendations to us at [email protected]. Tropika Club will review your suggestions and update the list accordingly. Thank you for your help in making our list of businesses as comprehensive and accurate as possible.
---
Meanwhile, Check out Tropika Club's Ecosystem of Websites

Tropika Club Magazine – Tropika Club Magazine is a Singapore-based publication that features articles on a wide range of topics with a focus on local businesses and content for the region. The magazine emphasizes supporting local businesses through its #SupportLocal initiative, which includes coverage of everything from neighborhood hawker stalls to aesthetic clinics in town. In addition to highlighting local businesses, Tropika Club Magazine also covers a variety of local content, including beauty, lifestyle, places, eats, and what's on in Singapore and the Asia Pacific region.
Tropika Club Deals – Tropika Club Deals is a leading online deals and voucher shopping site in Singapore, offering amazing discounts on beauty, wellness, and fitness products and services. It's the perfect platform for customers who want to discover the best deals without having to commit to a specific appointment date and time. These deals are available at major beauty stores, facial salons, hair salons, and other brands in Singapore, with no minimum spend required. Choose from guaranteed discounted deals in the categories of hairstyling, hair removal, facial & aesthetics, body slimming, brows & lashes, nails & makeup, massage & spa or fitness & wellness. Tropika Club Deals is also ideal for customers who want to buy vouchers as gifts or to use for the future. So whether you're looking to save money on your next haircut or want to treat yourself to a relaxing massage, Tropika Club Deals has got you covered with the best voucher and coupon deals in Singapore!