Top 10 Best Elder Care Services in Perth

When it comes to finding the best elder care services in Perth, it is important to find a provider that can provide quality services and care. With so many options available, it can be difficult to determine which service is the right fit for you or your loved one. To make this process easier, we have compiled a list of the top 10 best elder care services in Perth.
---
#1 – Rosewood Aged Care
Introduction:
With over six decades of care under our belt, They're proud to be one of the most trusted residential aged care facilities in Perth, WA. Rosewood is more than just a nursing home. Their ethos is to create an environment that meets all theirresidents' medical, personal and social needs, in which residents can continue enjoying a rich, well-balanced life. From their level of care and wide range of activities and services to their pristine grounds, safety features and the hospitality of our staff, they aim to deliver a quality lifestyle that you deserve!
Type of Services:
Respite Care
Dementia & Palliative Care
Location:
67 Cleaver Street West Perth WA 6005
Contact: 1300 971 771
Website: Website Link Here
---
#2 – The Richardson Aged Care
Introduction:
Oryx Communities is committed to providing exceptional aged care services to the West Australian community. Oryx was founded in 2014 by Nita Peploe and Toby Browne-Cooper, both aged care specialists. Experienced architect, James Turnbull, subsequently joined the Oryx team in 2015. Together they provide significant experience in aged care and assisted living operations, design & development.
Oryx Communities believes that all people can thrive given the right support and care. Guided by core values of vitality, empathy, dignity and advocacy, we create care environments that enable residents to live their best lives, the way they choose.
Type of Services:
Aged Care Services
Residential Care
Rehabilitation & Physiotherapy
Respite Care
Dementia Care
Palliative Care
Location:
32 Richardson Street
West Perth WA 6005
Contact: (08) 9381 2800
Website: Website Link Here
---
---
#3 – Home Instead Perth
Introduction:
Established in 2008, their Home Instead office is the trusted choice for in-home care and companionship services in Perth North & South & South West WA. They are committed to making a positive difference in the lives of local seniors and their families and we take pride in every aspect of their care to ensure they have access to the best quality care services and support they need to continue living, safely, independently and happily in the comfort of their own home​.
Type of Services:
Personal Care
Companionship
Transport
24 Hour Care
Dementia Care
Palliative Care
Respite Care
Care Management
Location:
Unit 3, 24 Parkland Road,
Osborne Park WA 6017
Contact: 1300 008 018
Website: Website Link Here
---
---
#4 – HenderCare
Introduction:
At HenderCare, they provide health and community support to older people (aged care services) and those living with a disability (disability support services). We provide services to people of all ages and are able to deliver services on either a short or long-term basis.
As a Registered NDIS Provider, Approved Home Care Package Provider and provider of Commonwealth Home Support Programme (CHSP), they create bespoke solutions to suit the needs of their customers.
Type of Services:
Home Care Packages
Commonwealth Home Support Programme
Private Care
Therapy
Location:
673 Murray Street
West Perth WA 6005
Contact: 1300 764 433
Website: Website Link Here
---
#5 – Just Better Care Perth
Introduction:
Their Perth team, based here in Osborne Park, WA has seen first-hand how the right support and a strong community can change lives – for their customers and their families.
They love living and working in Osborne Park and the Perth area and they provide a range of services to help older people, and people with disability in our community to live a full, connected and independent life.
Type of Services:
Palliative Care Support
Post Hospital Support
In-home Nursing
Domestic Assistance
Personal Care
Location:
Suite A, Level 3, 43-45 East Esplanade, Manly, NSW, Australia, New South Wales
Contact: 08 6119 9137
Website: Website Link Here
---
#6 – My Flex Health
Introduction:
My Flex Health is the largest owned and operated West Australian healthcare company with over 20 years experience delivering professional health service solutions to facilities, quality home care throughout the Perth metropolitan area, whilst training existing health professionals and educating a new generation of health support staff.
Type of Services:
DOMESTIC ASSISTANCE
PERSONAL CARE
NURSING
HOME & GARDEN MAINTENANCE
CARE ASSISTED TRAVEL
Location:
27 Brewer Street, Perth, WA, 6000
Contact: (08) 9427 7500
Website: Website Link Here
---
_

Read Also:

Top 10 Best Elder Care Services in Singapore

_
---
#7 – Chizim Care Services Incorporated
Introduction:
They are providing high quality, reliable and caring home care services in Perth to suit your individual needs and goals. Usually they see no conflict between meeting the needs of Service Users and those of workers. Where such conflict exists, the needs of Service Users must take precedence. The basic principles underlying our home support services to vulnerable people are outlined below:
Type of Services:
Continence Management
Mobility and Dexterity
Personal Services
Nutrition, Hydration, Meal Preparation & Diet
Location:
3/1 Sarasota Pass, Clarkson WA 6030
Contact: 08 6102 4242
Website: Website Link Here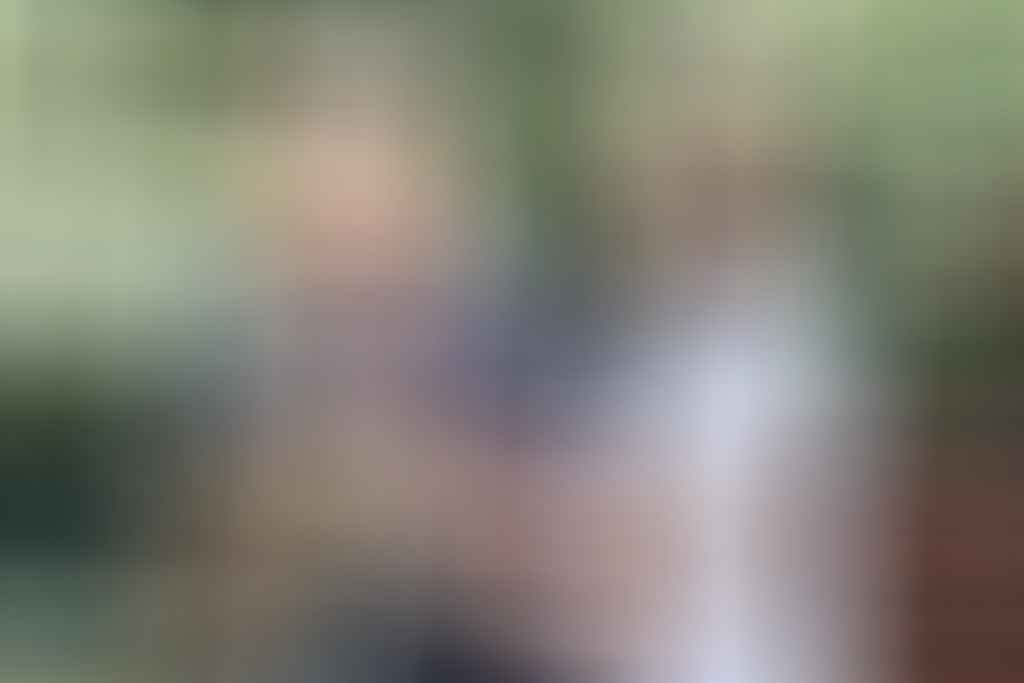 ---
#8 – Aust Care Nursing Agency Perth
Introduction:
They are Austcare, a private nursing care agency offering quality personal care and assistance services in Australia. They pride themselves on providing exceptional individual care for you, your loved one and patients referred professionally. If you require private nursing care services, contact them for bespoke nursing.
Their strength is in the highly trained team of Enrolled Nurses and assistants who are passionate about the care they provide to the patients.
Type of Services:
Disability Home Care Services
Disability Support Services
Enrolled Nurse Perth
Nursing
Garden Care Services Perth
Nurses That Come to Your Home
Location:
PO Box 2265, Malaga, WA 6090
Contact: 1300 540 495
Website: Website Link Here
---
#9 – Southcare
Introduction:
They use their caring hands every day, which is why they make a difference in our community everyday. As an essential service, they protect, connect, care and share. They are helpers and we are here to help you. They've been helping people, connecting communities and changing lives since 1982.
Type of Services:
Personal care
Home help
Social support
Respite
Aids and equipment
Specialised support
Location:
53 Bickley Crescent, Manning, WA, 6152
Contact: 08 6117 3050
Website: Website Link Here
---
#10 – White Oak Home Care Services
Introduction:
For over 20 years the White Oak family have been welcomed into the homes of West Australians, their sacred, safe place. White Oak has never, and will never, take this privilege for granted. Doors are opened to a team of dedicated and compassionate people who work with individuals; providing a range of support from general in home care services and nursing services, through to clinical aged care.
Type of Services:
General Services
Social support
Home nursing care
Home maintenance and gardening
Home modifications
Assistance to use technology
Location:
2 Marchwood Boulevard BUTLER WA 6036
Contact: (08) 9301 0299
Website: Website Link Here
---
Have a Place to Recommend?
Your contribution is valuable to us! Are there any outstanding businesses that you believe should be added to our list? If so, please send your recommendations to us at [email protected]. Tropika Club will review your suggestions and update the list accordingly. Thank you for your help in making our list of businesses as comprehensive and accurate as possible.
---
Meanwhile, Check out Tropika Club's Ecosystem of Websites

Tropika Club Magazine – Tropika Club Magazine is a Singapore-based publication that features articles on a wide range of topics with a focus on local businesses and content for the region. The magazine emphasizes supporting local businesses through its #SupportLocal initiative, which includes coverage of everything from neighborhood hawker stalls to aesthetic clinics in town. In addition to highlighting local businesses, Tropika Club Magazine also covers a variety of local content, including beauty, lifestyle, places, eats, and what's on in Singapore and the Asia Pacific region.
Tropika Club Deals – Tropika Club Deals is a leading online deals and voucher shopping site in Singapore, offering amazing discounts on beauty, wellness, and fitness products and services. It's the perfect platform for customers who want to discover the best deals without having to commit to a specific appointment date and time. These deals are available at major beauty stores, facial salons, hair salons, and other brands in Singapore, with no minimum spend required. Choose from guaranteed discounted deals in the categories of hairstyling, hair removal, facial & aesthetics, body slimming, brows & lashes, nails & makeup, massage & spa or fitness & wellness. Tropika Club Deals is also ideal for customers who want to buy vouchers as gifts or to use for the future. So whether you're looking to save money on your next haircut or want to treat yourself to a relaxing massage, Tropika Club Deals has got you covered with the best voucher and coupon deals in Singapore!