Top 10 Best Elder Care Services in Sydney Australia

As our elderly population continues to grow, it is increasingly important to find the best care services that Sydney has to offer. Finding the right elder care service can make a world of difference in providing a high quality of life for seniors. In this article, we will explore the top 10 best elder care services in Sydney that meet all needs and preferences. From home healthcare to assisted living facilities, these services will provide both physical and emotional support while also meeting the financial requirements of families.
---
#1 – St Vincent's Care Services
Introduction:
As the aged care division of St Vincent's Health Australia, St Vincent's Care Services shares a history of compassionate care and support which stretches in excess of 175 years.
St Vincent's Health Australia is a ministry of Mary Aikenhead Ministries. Mary Aikenhead Ministries was established by the Congregation of Religious Sisters of Charity of Australia to continue to build on the charism and traditions of the Sisters of Charity through aged care, health, research, education and social services ministries.
Type of Services:
Home care
Residential aged care
Retirement living
Respite Care
Location:
Queensland / New South Wales / Victoria
Contact: 1800 785 399
Website: Website Link Here
---
#2 – Reliable Nursing Agency
Introduction:
Reliable Nursing Agency are proudly presented, as a one of a kind experience, to both elderly and individuals with special needs. It is your trust that they obtain to get, and they do realize that trusting them is a duty to our team. They are an independent nursing agency in metropolitan Sydney, and have successfully completed three years. Reliable Nursing Agency offers nurses, both, conventional ethical code of conduct and attitude, committing them professionally and legally to the right king of motto. We would be obliged if you continue on giving us a chance to serve their community. The staff at their office are very friendly and are eagerly waiting to serve you.
Type of Services:
NDIS Day Centre
Home Care Packages
Therapeutic Support
Assistance with Daily Activities
Location:
68-70 Cowper Street Granville NSW
Contact: 1300 728 453
Website: Website Link Here
---
---
#3 – Home Caring Smithfield
Introduction:
Home Caring launched in 2015 with a vision of providing exceptional at-home care that is all about the client and their needs. While they are still a young company, we have some vastly experienced heads at the helm. Michaela Brown, their Group Operations Manager, has well over 10 years' experience in the caring industry and a detailed knowledge of home care. She provides their company with strategic goals to ensure their services are of the highest standard.
Michaela is supported by a dedicated and passionate team of highly qualified support coordinators, case managers, health practitioners, support workers and carers who are committed to putting the client first.
This means all their clients can feel confident that they're being looked after by people who have all the skills needed to handle every task. They place great emphasis on training and experience, so theye can deliver the very best caring
Type of Services:
Aged Care
Disability Care
Rehabilitation Services
Location:
Suite 4, 327-329 Woodpark Rd, Smithfield NSW 2164
Website: Website Link Here
---
---
#4 – Care For Family
Introduction:
Care For Family has been supporting their local communities in Sydney and beyond with the highest quality private in-home care since 2014 under the expert leadership of Ruth Samer, who has been an in-home aged care and childcare services specialist for over 30 years.
Their Founder, Ruth Samer, began working in care management roles when she needed assistance with childcare for her own young family as her career at the time took her overseas for long periods.
She couldn't find anything affordable with excellent quality at the same time and believed that this kind of support should be available for families. She then established one of the first Au Pair agencies in Sydney and has not looked back since.
Type of Services:
In-home Care Services
Urgent Coronavirus Care
24hr Aged Care
Aged Care
Location:
58 Liverpool Street, Rose Bay Sydney, NSW 2029
Contact: 02 9343 0880
Website: Website Link Here
---
#5 – Moran Health Care Group
Introduction:
Established in 1956, the Moran Health Care Group is a family owned business which has been providing lifestyle and care options for Australian seniors for more than six decades. They combine their significant experience in the aged care industry with innovation to create the best possible residential environments for their residents.
As one of the most experienced aged care providers in the country the Moran Health Care Group understands the importance of ageing with dignity. Through the care and services they provide, the design of their homes, to the way they interact with their residents Moran focuses on providing premium accommodation, lifestyle and wellness choices and the best possible care.
Type of Services:
Accommodation
Dementia Care
Respite Care
Supporting Younger
Location:
Moran Sylvania 29 Sylvania Rd Sylvania NSW 2224
Contact: (02) 9532 6222
Website: Website Link Here
---
#6 – 247 Nursing & Medical Services
Introduction:
24|7 NURSING + MEDICAL SERVICES was established in July 2003 and was born through the knowledge and experience of its two sole Directors & Shareholders Ms Lesley Harrison and Ms Evelyn Joyce.
Lesley Harrison is a UK and Australian Citizen and Justice of the Peace. She combines a strong business background and qualifications with over 25 years' experience in the medical recruitment industry.
Evelyn Joyce is an Irish and Australian Citizen, Registered Nurse & Midwife. With over 18 years' experience in the nursing and medical recruitment industry, Evelyn is acutely aware of the need for well disciplined, highly skilled staff.
As the name suggests, 24|7 NURSING + MEDICAL SERVICES provides care 24hours per day, 7 days per week, 365 days per year.
They provide excellent staff on contract, full time, part time and on a casual basis. They currently have 6 divisions providing specialised services and staff.
Type of Services:
Private + Home care
Hospitals + Aged Care
Clinical Research
Location:
220 New South Head Road, Edgecliff NSW 2027, Australia
Contact: + 61 2 9314 7744
Website: Website Link Here
---
_

Read Also:

Top 10 Best Elder Care Services in Kuala Lumpur

_
---
#7 – Regal Home Health
Introduction:
Regal provides in-home health care and support services to enable you to live independently at home.
Regal will work with you to identify realistic goals and timeframes and develop a care plan that suits you, provides optimal care and cost effective outcomes.
Regal has trusted partnerships and the experience to help you navigate how best to fund the care you need.
Once a plan is agreed upon, we regularly review the plan, engage clinicians, care and support workers as required to help you receive the care you need for the life you lead.
Type of Services:
Aged Care
Home Care Packages
24 Hour & Over night Care
Location:
St Martins Tower, Level 19, 31 Market Street, Sydney 2000
Contact: 02 9264 4555
Website: Website Link Here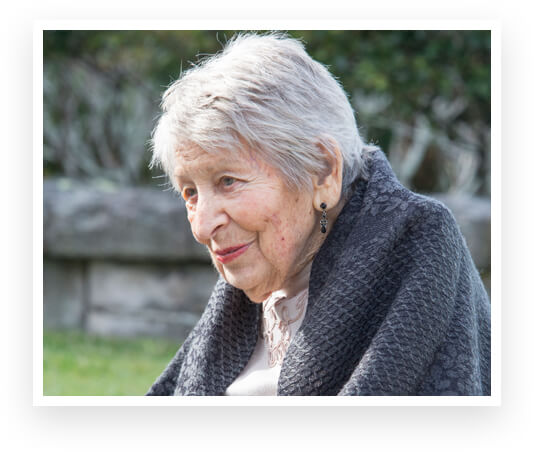 ---
#8 – Home Caring Sydney
Introduction:
Home Caring provides professional home care in Sydney, meeting the needs of seniors and people with disability in local communities. They are passionate about supporting people in the home, whether through personal care, help with the housework, meal preparation, or providing transport to appointments. Their aim is to help clients achieve independence with a range of services, so they can be safe, happy and fulfilled.
Type of Services:
Aged Care
Disability Care
Rehabilitation Services
Location:
Governor Phillip Tower, 1D/1 Farrer Pl, Sydney NSW 2000, Australia
Contact: +61 1300 875 377
Website: Website Link Here
---
#9 – Aged Care Help at Home by Montefiore
Introduction:
Montefiore is one of Australia's leading aged care organisations serving Sydney's Eastern Suburbs and North Shore.
They offer support to older members of the community throughout all stages of the ageing experience with unparalleled clinical and allied health services and a personal approach to care.
They provide:
Residential Care (with specialist dementia care) at campuses in Randwick, Hunters Hill, Woollahra and Maroubra
Subsidised and fee-for-service home care across Sydney through our Help at Home service
Luxury retirement living at the new M by Montefiore development

As a non-profit organisation with a proud history spanning 130 years and founded on Jewish values, they are driven by the belief that they must look after each other as we age. They are motivated by care not returns, which is why they strive to support individuals to enjoy a fulfilling life on their own terms.
Though times have changed, their philosophy of living remains the same. They are proud to bring choice, dignity and wellbeing to the people who matter, no matter who they are.
Type of Services:
Clinical Expertise
Allied Helath
Specialist Dementia Care
Location:
36 DANGAR STREET, RANDWICK NSW 2031
Contact: 1800 978 711
Website: Website Link Here
---
#10 – Seniors Rights Service
Introduction:
Seniors Rights Service is a community organisation dedicated to protecting and advancing the rights of older people, particularly vulnerable and disadvantaged groups.
They provide free and confidential telephone advice, aged care advocacy and support, legal advice and community information to seniors across New South Wales.
Their aged care advocates assist older people who receive Commonwealth-funded aged care services at home or in residential care, as well as their carers or family members.
They listen, clarify your issues, provide information, inform you of your rights, identify possible outcomes, help you advocate for yourself and, if requested, speak up for you. For example, many people feel uncomfortable raising a complaint about a service they depend on for their daily care. Their advocates can do this on their behalf.
Type of Services:
Legal Services
Aged Care Advocacy
Location:
Suite 201 / 418A Elizabeth Street Surry Hills NSW 2010
Contact:
1800 424 079 | 02 9281 3600
Website: Website Link Here
---
Have a Place to Recommend?
Your contribution is valuable to us! Are there any outstanding businesses that you believe should be added to our list? If so, please send your recommendations to us at [email protected]. Tropika Club will review your suggestions and update the list accordingly. Thank you for your help in making our list of businesses as comprehensive and accurate as possible.
---
Meanwhile, Check out Tropika Club's Ecosystem of Websites

Tropika Club Magazine – Tropika Club Magazine is a Singapore-based publication that features articles on a wide range of topics with a focus on local businesses and content for the region. The magazine emphasizes supporting local businesses through its #SupportLocal initiative, which includes coverage of everything from neighborhood hawker stalls to aesthetic clinics in town. In addition to highlighting local businesses, Tropika Club Magazine also covers a variety of local content, including beauty, lifestyle, places, eats, and what's on in Singapore and the Asia Pacific region.
Tropika Club Deals – Tropika Club Deals is a leading online deals and voucher shopping site in Singapore, offering amazing discounts on beauty, wellness, and fitness products and services. It's the perfect platform for customers who want to discover the best deals without having to commit to a specific appointment date and time. These deals are available at major beauty stores, facial salons, hair salons, and other brands in Singapore, with no minimum spend required. Choose from guaranteed discounted deals in the categories of hairstyling, hair removal, facial & aesthetics, body slimming, brows & lashes, nails & makeup, massage & spa or fitness & wellness. Tropika Club Deals is also ideal for customers who want to buy vouchers as gifts or to use for the future. So whether you're looking to save money on your next haircut or want to treat yourself to a relaxing massage, Tropika Club Deals has got you covered with the best voucher and coupon deals in Singapore!