Top 10 Best Eldercare in Auckland New Zealand

Caring for elderly relatives is a difficult task, especially if you are not close by. It can be hard to find quality care that provides the level of attention and respect your family deserves. Fortunately, Auckland, New Zealand boasts some of the best eldercare services in the world. In this article, we will explore the top ten best eldercare facilities in Auckland, New Zealand. We will discuss their range of services, level of expertise and reputation among seniors and families alike.
---
#1 – Summerset by the Park
Introduction:
Summerset started from humble beginnings and with a simple vision to create a retirement community that our own parents would be happy to call home; and has since become one of New Zealand's fastest-growing companies.
In 1997 the first Summerset village opened in Whanganui, after founder John O'Sullivan became so disheartened at what was available for his grandmother that he decided to build a village he would be happy to see her living in. His vision of creating a retirement community that his family would be proud to call home and that puts the respect for its residents at the heart of everything it does still guides us today.
Type of Services:
Rest Home Care
Hospital Care
Respite and Short Term Care
Memory Care
Retirement Facilities
Location:
Floor 27, Majestic Centre
100 Willis Street
Wellington 6011
Contact:
+64 4 894 7320
Email: [email protected]
Website: Website Link Here
---
#2 – The Good Companion
Introduction:
When selecting our Companions, they look for a wide variety of attributes. They must be responsible, with plenty of commonsense, and have the ability to make sensible decisions. They will need compassion, patience and a good sense of humour. The Good CompanionTM is bright and articulate as well as perceptive and tactful.
Nursing, farming, teaching, the arts – these are just some of our Companions' varied working backgrounds. They are all experienced in caring for others, whether professionally, or within their own families. What they all have in common is kindness and a strong desire to help.
Type of Services:
In-home Respite care AM / PM / NIGHT
24 hour live-in care short / long term
Post Hospitalization Recovery Support
Palliative-care
Home Based Therapy Support
Companionship
Location:
Browns Bay, New Zealand 1023
Contact:
+64 21717884
Email: [email protected]
Website: Website Link Here
---
---
#3 – Home Instead
Introduction:
At Home Instead, they believe the future of aging is at Home
Because no matter how old we are, home is a space where we feel most comfortable. A place where we feel most at ease. And a sanctuary where we feel most safe.
By adopting a Relationships-first approach to providing care, support and a helping hand to seniors, as opposed to the traditional task-based approach – they are committed to changing the face of ageing, by putting seniors first, and are mission to enhance the lives of ageing adults and their families.
Type of Services:
Home Help
Personal Care
Companionship
Palliative Care
Respite Care
Dementia Care
24 Hour Care
Location:
Suite 3.2/30 St Benedicts St,
Eden Terrace
Auckland 1010
Contact:
+64 9 300 6053
Email: [email protected]
Website: Website Link Here
---
---
#4 – Kate McLean Homecare
Introduction:
Kate McLean Homecare is a family owned company founded in 2002 that has established a reputation for quality and excellence in providing professional in-home care.
Kate saw a niche in the market for a quality private homecare agency, providing one-to-one care for those who want to remain in their own homes. The company is now run by her daughter-in-law, Aimee McLean, with Kate contributing in a consulting capacity. Aimee shares the same passion for providing the best in-home care and is committed to providing a professional service. Working for many years alongside Kate has allowed Aimee to gain invaluable insight and experience in the aged care industry, as well as matching the right caregiver with each client.
At Kate McLean Homecare, they regularly receive recommendations and referrals from Doctors, Hospices and Health Professionals, as well as the personal recommendations of their clients' families.
They know their staff are their most important asset. By supporting and valuing them, they retain a team of highly professional and compassionate caregivers.
Type of Services:
Personal Home Care
Palliative Care
Supervision Medication
Doctor/Hospital Visits
Compassion and Companionship
Cooking
Shopping
Any other Non Medical tasks
Location:
3 Gibraltar Crescent
Parnell
Auckland 1052
New Zealand
Contact:
+64 (9) 579 1212
Email: [email protected]
Website: Website Link Here
---
#5 – Ultimate Care Group
Introduction:
Every one of their staff knows that it is a privilege to care for someone during the later years of their life. Their facilities offer a caring, friendly and homely environments. Residents are treated with dignity, warmth, compassion and respect.
Their aim is to create and maintain an environment that continuously focuses action on quality improvement in care .
Ultimate Care believes that when it comes to caring for others they will operate with integrity, honesty and transparency. This includes providing sound and clear information to residents and their families, making sure everyone involved is fully aware of what is happening. They encourage independence amongst their residents and always respect their privacy.
Type of Services:
Rest Home Care
Hospital Level Care
Independent Living
Dementia Care
Respite Care
Palliative care
Assisted Living
Location:
Level 7, 117 Lambton Quay
Wellington
Contact:
+64 800 824 732
Email: [email protected]
Website: Website Link Here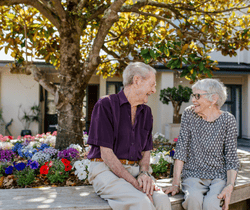 ---
#6 – Age Concern Auckland Inc
Introduction:
At Age Concern Auckland , they are committed to promoting wellbeing, rights, respect and dignity for older people. Their vision is that older people thrive in an inclusive society for all ages.
Age Concern Auckland is a Charitable Organisation dedicated solely to the over 65s and is one of the most significant providers of services across Auckland that connects, supports, empowers, celebrates and respects the older people in their community.
Each year they receive tens of thousands of requests for help ranging from those simply seeking advice and guidance to providing dedicated support to some of the most vulnerable older members living in their communities.​
Type of Services:
Intervention Services that support older people suffering from abuse, neglect and in need of social support. These services work to move older people from a position of vulnerability to one of resilience
Ageing Well Services that assist older people to stay independent, healthy and active. Supporting older people to age in place and maintain their quality of life as they age
Social Connection Services that mitigate loneliness, promote community involvement and enable mobility. These services work hard to reconnect older people back into their local community
Asian service to meet the needs of the growing older Asian community, that provides services and support in Mandarin, Cantonese and Korean.
Location:
Contact:
Website: Website Link Here
---
_

Read Also:

Top 10 Best Freight Forwarders in Singapore

_
---
#7 – Royal Heights Rest Home
Introduction:
They are a modern purpose-built rest home for the elderly in Auckland. Comprehensive, on-going care is provided in the 45-bed Aged Care Facility where residents enjoy the privacy of their own room with ensuite and the companionship of communal dining and living areas, fully supported by staff who are professional, personable and expertly trained.
They are dedicated to providing the sound management that an assisted living environment for the elderly needs, so that the staff on site can concentrate on what's really important – providing you with care and companionship that's genuine and freely given.
Type of Services:
Day stay and Respite Service
Aged Care Services
Long Term Support Chronic Health Conditions
Customized Nursing Care
Location:
Royal Heights Rest Home
154 Royal Road
Royal Heights
Massey
Auckland 0614
Contact:
+64 (9) 833 9333
Email: [email protected]
Website: Website Link Here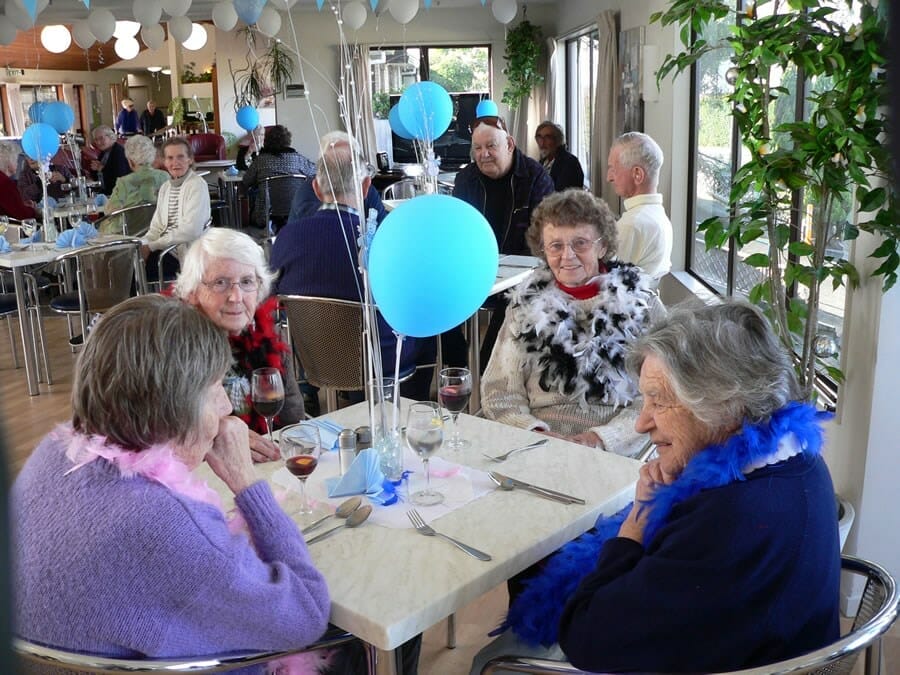 ---
#8 – Care on Call
Introduction:
Care on Call provides high quality and personalised home care support services for people of all ages throughout New Zealand
Whether you live in your own home, a retirement village or a rest home; their highly trained staff are provided with the latest available technology to ensure that you or your loved ones have the best support available. They focus on training, care and client compatibility, best practice and clinical oversight. It's your life and they want to help you live it to its potential!
Type of Services:
In Home Care Services
Respite Care
Personal Care
Serious Injury Support/Complex Care
Dementia Care Services
Palliative Care Services
Post Operative Care
Location:
Level 5, 55 Anzac Avenue, Auckland Central, Auckland 1010
Contact:
+64 800 664 422
+64 (9) 966 0011
Email: [email protected]
Website: Website Link Here
---
#9 – Raewyn's Home Care
Introduction:
It is important that your carer is someone you can easily relate to, feel safe with and enjoy having in your home. They know their caregivers are our most important asset, and Raewyn's Home Care is all about compassionate caregivers.
You and your family deserve professional, trustworthy, reliable personal care. They look for warm, honest, common-sense people, then boost their skills with training and support to ensure they are the caregiver that they would send to theirown parents' home. Their mature carers have empathy for seniors and are perceptive, sensitive, efficient, practical and able to make decisions. And they come with tolerance and a sense of humour.
Type of Services:
Elderly Home Care Service
Personal Care – Assistance to shower or bath, going to the toilet, dressing/undressing and washing / drying the hair or shaving.
Overnight Care – If extra support is needed at night, their overnight care service can give peace of mind. Their caregiver will arrive when you choose and give whatever assistance is required with night-time routines, such as safety checks to ensure all windows and doors are locked, help with personal cares, assistance getting into bed, and any support needed during the night.
Attending Appointments – Theie carers can transport clients to the doctor, dentist, hairdresser and prescription pick up.
Live-in Support
And many more
Location:
N/A
Contact:
+64 21 183 6652
Website: Website Link Here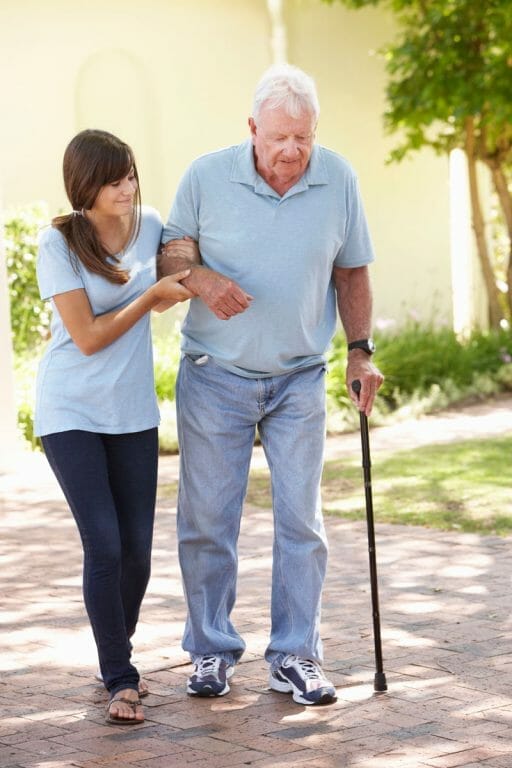 ---
#10 – Bupa David Lange Care Home
Introduction:
OTheir purpose is to help people live longer, healthier, happier lives. In New Zealand they do this by providing care homes and retirement villages.
They're extremely proud of the level of care they provide for their residents and boast an excellent record when measured against national standards. Each of their care homes undergoes a regular Ministry of Health audit and they're always more than happy to share those results with you.
They maintain their excellence by frequently benchmarking the quality of their care, across both staff and locations. Each month they collate all of their incident reports, complaints and compliments, review them and make changes where necessary. Every year they also compare the results of their Resident Satisfaction Survey so that they can take steps to ensure that all their homes and villages are on par with the best performing ones.
As one of New Zealand's largest provider of dementia care, Bupa is committed to shaping New Zealand's dementia care and ensuring that people living with dementia lead happier lives, for as long as they can. This is why we are exploring what we can do to help to create dementia-friendly communities,as well as helping people living with Dementia in care homes.
Type of Services:
Dementia Care and Services
Retirement Care and Services
Short Stay Services
Location:
4 James Street, Māngere East, Auckland, 2024
Contact:
+64 800 00 41 34
Website: Website Link Here
---
Have a Place to Recommend?
We need your help! Do you know any other noteworthy beauty clinics or salons that deserves to be added to this list? If so, do write to us via our email at [email protected]. Tropika Club will do a review of your recommendations and update the list accordingly.
---
Meanwhile, check out Tropika Club's Ecosystem of Websites

Tropika Club Magazine – Tropika Club Magazine crafts articles on all things Singapore, but with a greater emphasis on local businesses based on our #SupportLocalSG initiative. We check out and feature local businesses of all categories, ranging from your neighbourhood hawker stalls to the aesthetic clinics in town. We also cover local content ranging from beauty, lifestyle, places, eats and what's on in SIngapore. Our Top 10 rankings include local food and service establishments based in different regions in Singapore.
Tropika Club Deals – Search for the best voucher and coupon deals. Tropika Club Deals is ideal for customers who want to discover the best deals without having to commit to a specific appointment date and time. Choose from guaranteed discounted deals in the categories of hairstyling, hair removal, facial & aesthetics, body slimming, brows & lashes, nails & makeup, massage & spa or fitness & wellness. Customers can also buy vouchers as gifts or to use for the future.