What to Eat at Tiong Bahru Singapore
With its charming fusion of old and new, Tiong Bahru offers a rare glimpse into Singapore's past. Singapore is a popular tourist destination because of its beautiful beaches, its food, and its culture. Tiong Bahru is one of the most popular neighborhoods in Singapore. It is known for its hipster cafes, vintage shops, and art galleries. Wanna know what to eat at Tiong Bahru? Try these ten joints.
---
#1 – BAKALAKI Greek Taverna
Introduction:
BAKALAKI embodies the merging of Greek traditions and culture; the 'Bakaliko' (μπακάλικο) is a traditional neighbourhood store full of flavours, scents and colours, while 'Meraki' (μεράκι) represents the love, spirit and soul in everything we do.
This deep-rooted connection to their ancestry leads our creativity in the kitchen and ignites the passion to share their Hellenic culture with you.
Menu Items:
Tzatziki -Refreshing Greek yoghurt mixed with cucumber, garlic & Bakalaki Extra Virgin Olive Oil ($15.90)
Horiatiki – Traditional Greek Salad of Tomato, Cucumber, Green Pepper, Onion, Oregano, Kalamata olives, Feta cheese & Bakalaki Extra Virgin Olive Oil ($22.90)
Briam- Oven baked vegetables with dill & Bakalaki Extra Virgin Olive Oil ($18.90)
Kalamaki merida- Grilled skewers (2) served with tomato, onion, tzatziki & pita bread
Location: 3 Seng Poh Road, Singapore 168891
Contact: +65 6836 3688
Website: Website Link Here
---
#2 – Merci Marcel Tiong Bahru
Introduction:
A bohemian style cafe offering a French Balinese vibe featuring a lush glasshouse garden patio, a main dining area designed with a vivid citrus-toned palette and mustard mosaic tile flooring to lift anyone's mood and a nice roadside terrace for an end of the day apéro
Menu Items:
Homemade granola (Price $18)
Benedict eggs (Price $23)
Marinated crab tartine (Price $21)
French toast (Price $18)
Location: 56 ENG HOON STREET #01-68 SINGAPORE 160056
Contact: +65 6224 0113
Website: Website Link Here
---
---
#3 – Jian Bo Shui Kueh
Introduction:
Jian Bo Shui Kueh is a Singapore home-grown heritage brand selling traditional local food. Established in 1958, the brand has delighted Singaporeans from all walks of life with its robustly flavoured shui kueh dish – Steamed rice cakes with preserved radish and dried chilli paste as toppings.
The brand has grown over the years and currently has one of the largest number of stores islandwide. Its outlets are also delightful centres for other traditional local dishes like yam cakes, chee cheong fun, glutinous rice and assorted kuehs and snacks.
The brand diligently adhered to time-tested recipes, uncompromising quality of ingredients and preparation techniques to create a memorable taste experience. For 2 consecutive years, Jian Bo Shui Kueh has been awarded the highly acclaimed Bib Gourmand in Michelin Guide Singapore (2021/2022).
Menu Items:
Jian Bo Shui Kueh
Glutinous Rice
Png Kueh
Nyonya Zhang
Location: 8A Admiralty Street #03-15, FoodXChange @ Admiralty, Singapore 757437
​Contact: +65 6753 7588
Website: Website Link Here
---
_

Read Also:

Top Great Cafes in Tiong Bahru and Telok Blangah of Singapore
---
#4 – The Butcher's Wife
Introduction: The Butcher's Wife is that rare thing: a cosy backstreet bistro that delivers hearty modern European dishes. Best of all – it's gluten free.
Menu Items:
CHARGRILLED WAGYU PICANHA (Price $49)
LAMB PICANHA (Price $38)
CHICKEN THIGH DOSA (Price $28)
SEAFOOD MOQUECA (Price $38)
Location: 19 Yong Siak Street, Singapore 168650
Contact: +65 6221 9307
Website: Website Link Here
---
#5 – Prive Tiong Bahru
Introduction:
Located in the hip Tiong Bahru enclave, Privé is a great place to have a bite from breakfast all the way to drinks and desserts. Privé also has a strong skew towards plant-based food options that will satisfy even the most die-hard carnivore. So come and hang out at our relaxed indoor or alfresco terrace and bring your children, everyone is welcome!
Menu Items:
Ultimate Big Breakfast (Price $25)
Middle Eastern Avocado Toast (Price $21)
Singapore Chilli Crab Spaghetti (Price $28.5)
Truffled Mushroom Swiss Burger (Price $24)
Location: 57 Eng Hoon St, #01-88, Singapore 160057
Contact: +65 6776 0777
Website: Website Link Here
---
---
#6 – Fairytail Bar
Introduction:
Fast forward today, bird-keeping is almost a long lost tradition and hobby only taken up predominantly by the senior citizens who have experienced the Kampong days of Singapore – when the skyline was not defined by skyscrapers. Fairytail represents the days of Singapore's bird-keeping past. Perched at the rooftop and located in Tiong Bahru itself, come enter the world of these flying creatures and have a bird's eye view of Singapore's formidable skyline, while sipping a non-alcoholic craft cocktail and immersing in the time when the birds sang their songs of togetherness.
Menu Items:
STARTERS
FRITES MAISON
RATATOUILLE CLASSIQUE
FOIE GRAS DE CANARD
CAESAR SALAD
ARANCINI DE GAMBERI
SOUP DU JOUR
EGG MIMOSA
ITALIAN
SPAGHETTI AGLIO OLIO
GAMBARI AGLIO OLIO
SPAGHETTI CARBONARA
SPAGHETTI SALMONE A TRE GUSTI
RISOTTO ZAFFERANO
TRUFFLE RISOTTO
FRENCH
HACHIS PARMENTIER
RIB EYE STEAK FRITES 200-250G
CARRÉ D' AGNEAU
LE BARRAMUNDI
CANARD CONFIT AUX CITRON
DESSERTS
CLASSIQUE CREME BRÛLÉE
LEMON MERINGUE TART
SPHÉRE AU CHOCOLAT BLANC
ONDEH-ONDEH PANNA COTTA
Bespoke Drinks
TOTEMOFTHETOUCAN
THEFLAMINGOCROQUET
BLACKSPARROW
ICYCOLDARTICUNO
O'MIGHTYGARUDA
Location: 231 Outram Rd, Singapore 169040
Contact: +65 6595 1380
Website: Website Link Here
---
#7 – Forty Hands
Introduction:
A Lighthouse is a beacon of guiding light and hope for seafarers
As a social arm of Singapore Maritime Officers' Union, Lighthouse Bistro is a meeting place that has been serving seafaring members, distressed seafarers, the maritime community and the general public with an array of innovative fusion cuisine since 2003.
Using the freshest ingredients and an eclectic blend of herbs and spices, our team of chefs has ventured beyond the norms of conventional food to create a carefully curated menu.
We'd tell you more, but why not find out for yourself through a dining experience that is distinctly Lighthouse's.
Menu Items:
Soup
Medley Of Mushroom
Tomato Soup with /without Crab Meat in Double Cream
Prawn Bistro with Golden Prawn
Appetisers
Spicy Garlic Prawn
Mullard Foie Gras with Caramelised Apples
Trio Scallops & Gumin Squid
Fisherman's Board
Salad
Lighthouse's Mornington Sala
ADD ON
Chicken
Smoked Duck Breast
Breef
Lobter
Choices of Dressing
Spicy Balsamic
Honey Mustard
Japanese Seasame
Snacks
Milk Battered Squid
Crispy FIsh Fingers
Golden Chicken Cubes
Truffle Sweet potato Fries
Parmesan Cheese Garlic Bread (6 pieces)
Desserts
Panna Cotta with Salted Cashew Nuts & Berries Compote
Pisang Island
Salted Caramel Chocalate Lava Cake
A la Glace Vanilla Cinnaamon Toast & Wild Berries
Affogato
Beverages
Cocktails
Apples Candy
Black Cat
Blue Harbour
Caostal Buoy
Mocktails
Aqua Marine
Beach Bottom
Fly Me to The Moon
Lighthouse Sling
Lychee Smash
New Horizons
Ice Cream
Caffeinated
Cinnamocha
Frozen Espresso
Matcha Addict
Mocha Nuts
Caffeine-Free
Missy MInt
Smooth A la Fraise
Other
Juices
Apple
Cranberry
Lime
Mango
Orange
Water
Aqua Panna
San Pellegrino
Soft Drinks
Coke
Ginger Ale
Ginger Beer
Soda
Sprite
Tonic
Chocalate
Chocolate Aux Noisettes (hot/Iced)
Chocolate De Menthe (hot/Iced)
Tresor De Chocolate (hot/Iced)
Beer
Corona Extra
Erdinger Dunkel
Erdinger Weissbier
Hoegaarden
Tiger
Location: 75 Jellicoe Rd, #01-00 Wavelink Holdings Pte Ltd,
Contact: +65 6390 1699
Website: Website Link Here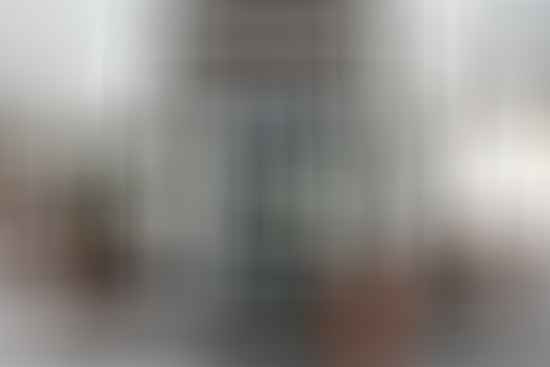 ---
#8 – Lor Mee 178
Introduction:
Tiong Bahru Market & Food Centre is one of the most popular hawker centres in Singapore, located in the serene neighbourhood of Tiong Bahru, one of the oldest housing estates in Singapore.
Aside from the roast meats and chwee kueh, this hawker place is known for its Lor Mee with two stalls famous for it – Lor Mee 178 (#02-23) and Tiong Bahru Lor Mee (#02-80). Both have equally long queues.
Another interesting thing is there is a "Tiong Bahru Lor Mee" found at Old Airport Road Food Centre.
Lor Mee 178 has been listed in the Singapore's Michelin Guide with a "Michelin Plate" (not "star") for quite a number of years, previously also frequently featured in local television food programmes.
If you are a Lor Mee connoisseur, this should be in your radar.
There is usually a moderately long queue though, with about say a 15 – 20 minutes' wait. The stall often sells outs before its indicated closing time of 2:30pm as well.
Lor Mee 178's signature Lor Mee ($3.00) is a bowl of thick, flat yellow noodles in viscous gravy (the lor).
Unlike the ones in other Lor Mees, its flavourful gravy is not too starchy and has a good consistency to it. You could finish slurping a bowl without feeling too full.
Menu Items:
Lor Mee
crispy fried shark fritter
braised egg
fishcake
Location: 30 Seng Poh Rd, #02-23, Singapore 168898
Opening Hours: 7am–2:30pm (Mon – Sun)
Website: Website Link Here
---
#9 – Lucca's Trattoria
Introduction:
Lucca's Trattoria is inspired after a visit to Lucca, Italy. Lucca is charming and idyllic, with its 500-year-old city walls lovingly preserved and transformed into a lush park for the locals and visitors. Being located in Tuscany, the food is made from fresh produce and of a rustic and unpretentious style. It is on these historical city walls that the Owner and Chef discussed and decided upon setting up Lucca's Trattoria.
Lucca City – home of Hand Made Pasta
Enjoy Cucina alla casalinga (home cooking) and hand made pasta at Lucca's Trattoria. We serve several signature Tuscan dishes and our menu creations are based on what we ourselves will eat daily, using premium ingredients mostly from Italy.
Lucca City Square – where you can eat hand made pasta
Lucca City Square – where you can eat hand made pasta
Hand made Pasta using Natural Ingredients
A generous selection of pizza, pasta, lasagne and ravioli are on-hand to whet your appetite. We believe in cooking our food from scratch, using natural ingredients. For example, our pizza dough is made using special grade flour imported from Italy to give you that perfect match of texture and taste. Our ravioli is hand made within our store. All these can be observed in our open kitchen concept, including our Pasta Making corner, where we make fresh pasta on a solid Oak table top. Over at our Pizza creation kitchen, our Chefs hand-open the pizza doughs instead of using machines. Similarly, gelato is made freshly within the store and not from powder mixes.
Menu Items:
Antipasti (Appetizer)
Garlic Bread
Truffle Fries
Calamari Fritti
Mushroom Fritti
Gamberi Alla Busara
Burrata
Insalata (Salad)
nsalata Di Cavolo Nero E Gorgonzola
Asparagi Alla Griglia
Caesar
Primi (Soup)
Calzone
Diavola
Carne
Salmone E Spinaci
Pasta
Aglio e Olio
Semplici
Pappardelle Con Il Coniglio
Bolognese
Carbonara Guanciale
Polpo Alla Grigla
Home-Made Pasta
Spinach & Ricotta Ravioli
Tordelli Lucchese
Beef Lasagne
Risotto
Funghi
Granchio E Gamberi
Veal Cheek
Meat & Fish
Bistecca Alla Florentina
Filetto Di Manzo
Merluzzo Al Forno
Iberico Pork
Ossobuco Alla Milanese
Dessert
Lucca's Gelato
Piccolo/ Classico
Piccolo/ Classico (Sicilian Bronte Pistachio)
Lucca's Tiramisu
Limoncello Tart
Torta Al Cacao
Location: 77 Tiong Bahru Rd, Singapore 168727
Contact: +65 6223 2301
Website: Website Link Here
---
#10 – Tiong Bahru Fried Kway Teow
Introduction:
This hawker stall serves up one of the cheapest Fried Kway Teow in Singapore.
This used to cost $2, but have increased to $3. However, portions are considered quite generous, with cockles, sliced fish cake and Chinese sausage, matched with a tinge of spicy chilli sauce.
Occasionally, you would spot a 90+ year old uncle at the front of the stall, and if he is doing the frying, you are in luck. Uncle keeps his kway tiao quite 'unoily', better for them who wants a 'healthier' and drier version.
The recipe of their traditional and tasteful Fried Kway Teow has been passed down to the next generation.
It has a rather old school taste and noodles had a nice and moist texture and was completely soaked in sweet and savoury flavours.
Menu Items:
Location: 30 Seng Poh Rd, #02-11, Singapore 168898
Opening Hours: 11am – 10pm (Mon – Tues, Fri – Sun), Closed Wed, Thurs
Website: Website Link Here
---
Have a Place to Recommend?
Your contribution is valuable to us! Are there any outstanding businesses that you believe should be added to our list? If so, please send your recommendations to us at [email protected]. Tropika Club will review your suggestions and update the list accordingly. Thank you for your help in making our list of businesses as comprehensive and accurate as possible.
---
Meanwhile, Check out Tropika Club's Ecosystem of Websites

Tropika Club Magazine – Tropika Club Magazine is a Singapore-based publication that features articles on a wide range of topics with a focus on local businesses and content for the region. The magazine emphasizes supporting local businesses through its #SupportLocal initiative, which includes coverage of everything from neighborhood hawker stalls to aesthetic clinics in town. In addition to highlighting local businesses, Tropika Club Magazine also covers a variety of local content, including beauty, lifestyle, places, eats, and what's on in Singapore and the Asia Pacific region.
Tropika Club Deals – Tropika Club Deals is a leading online deals and voucher shopping site in Singapore, offering amazing discounts on beauty, wellness, and fitness products and services. It's the perfect platform for customers who want to discover the best deals without having to commit to a specific appointment date and time. These deals are available at major beauty stores, facial salons, hair salons, and other brands in Singapore, with no minimum spend required. Choose from guaranteed discounted deals in the categories of hairstyling, hair removal, facial & aesthetics, body slimming, brows & lashes, nails & makeup, massage & spa or fitness & wellness. Tropika Club Deals is also ideal for customers who want to buy vouchers as gifts or to use for the future. So whether you're looking to save money on your next haircut or want to treat yourself to a relaxing massage, Tropika Club Deals has got you covered with the best voucher and coupon deals in Singapore!