Top 10 Best Funeral Services at Manila

When a loved one dies, it is difficult to know what to do. There are many funeral services available, and it can be hard to decide which one is right for you. This article will provide a list of the top 10 best funeral services in Manila. With this information, you will be able to choose the service that best suits your needs.
---
#1 – COSMOPOLITAN Memorial Chapels and Crematory
Introduction: Cosmopolitan Memorial Chapels is the specialists in family care and service in times of need. Since 1950, Cosmopolitan has been the company of choice for people from around the world who expect world class comfort and care.
Cosmopolitan has served countless thousands of families with compassionate care in beautiful settings. Many discriminating families, expatriates and balikbayans who have returned home desire world class service and facilities.
Cosmopolitan offers world class comfort and care. At Cosmopolitan they maintain a philosophy of respect and kindness that guides everything they do. They want you to receive specialized care from the beginning right through the end of our services. Cosmopolitans specialists in family and decedent care are available 24/7. Always available, Cosmopolitans highly trained specialists are there to understand and to help your family through a difficult time.
Delivering leading edge care with kindness, courtesy and compassion and providing service as it should be. Cosmopolitan, always at your service.
Type of Services:
Planning Ahead
Send Flowers
Send Condolences
Obituaries
Services of the Clergy
Chinese Burnt Offerings
Location: Evergreen Memorial Garden Mercedes Avenue, Pasig City
Contact: (02) 8350 4326
Website: Website Link Here
---
#2 – Arlington Memorial Chapels
Introduction: Arlington Memorial Chapels, Inc. was founded by Nestor Lopez Jose on June 27, 1982. A visionary and a man ahead of his time, it was his dream to deliver personalized memorial service to families in their hour of bereavement. That vision was, and continues to be set in motion with Arlington's passion for excellence and dedication to customer satisfaction.
A family-owned and operated company, Arlington's service trademark and commitment is to provide family funeral care to its clients — giving meaning to their loss through personalized memorial tributes that truly reflect and celebrate the lives of those who have passed on to eternal life.
At Arlington, they see to it that every service is rendered with compassion, understanding and care. They strive to do everything as one team, one family, in pursuit of excellence.
Type of Services:
BURIAL PACKAGES
BURIAL CASKETS
Location: 12 Gregorio Araneta Ave, Quezon City, 1113 Metro Manila, Philippines
Contact: +63 2 8713 1111
Website: Website Link Here
---
---
#3 – RC Funeral Director
Introduction: Rogelio "Roger" Cerdeña (RC) was only 15 years old when he started out as a member of the ranks of different Funeral Homes in Pasay City in 1965. Eventually, eventually RC became among its funeral directors, before venturing on his own as a Funeral Service Organizer in the mid-1980s under the name and style of RC Funeral Director Special Services.RC Funeral specializes in organizing repatriations of human remains since 1965. Exceeding the stringent expectations since then, RC is dedicated in the service of handling the funeral requirements of foreign nationals through the requests and authority of international partners, consulates and local funeral homes.
Type of Services:
Worldwide Repatriation Services
Coffins & Caskets
Funeral & Religious Supplies
Tentages & Memorial Halls
Funeral Pre Planning Services
Sea Burial
Inland Ash Scattering
Location:
143 A. Arnaiz Avenue,
Pasay City, Metro Manila, Philippines 1303
Contact:
PHONE:
+632 8 844 0442
+632 8 846 4036
MOBILE:
+639185190000
+639193060000
Website: Website Link Here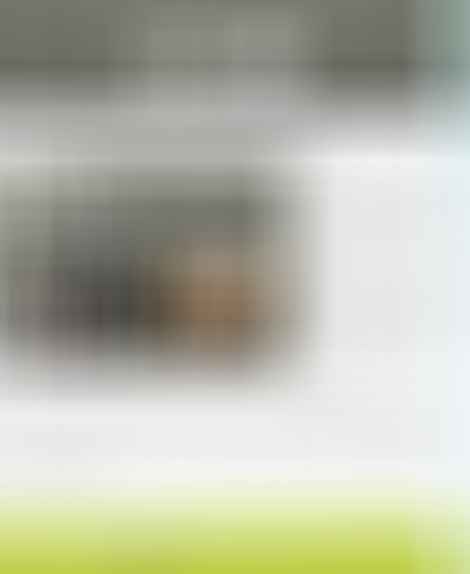 ---
---
#4 – La Funeraria Rey Pandacan Inc.
Introduction: La Funeraria Rey has been serving the community of Pandacan and the surrounding areas for over 60 years with compassion and dignity. Serving all faiths, they provide the highest standard of service. Being family owned and operated, La Funeraria Rey is dedicated to you with compassion, integrity, excellence and professionalism. Well located, they are close to various cemeteries, easily accessible from all major highways and public transit. From simple to traditional arrangements, their family will provide caring support and understanding in your time of need.
Type of Services:
Eco-funerals
Personalized Services
Location: 2387 Laura St, Pandacan, Manila, 1011 Metro Manila, Philippines
Contact: +63 2 8564 2583
Website: Website Link Here
---
#5 – La Funeraria Paz
Introduction: Memorial services are symbolic activities that help us, together with our families and friends, express our deepest thoughts and feelings about life's most important events. It is also a public, traditional and symbolic means of expressing our beliefs, thoughts and feelings about the demise of someone loved. Meaningful funeral events/ceremonies as offered by Funeraria Paz can serve as wonderful points of departure for "intellectual understanding" of the death.
Type of Services:
Memorial Service
Cremation Services
Funeral Hearses
Special Services
Location: #143 Gregorio Araneta Ave, Santa Mesa Heights, Quezon City, Metro Manila, Philippines
Contact: +63 2 8749 5374
Website: Website Link Here
---
#6 – Loyola Memorial Chapels & Crematorium Guadalupe
Introduction: Established in October 1969, Loyola Memorial Chapels & Crematorium, Inc. or LMCCI, continues its tradition of service, care and goodwill to the Filipino people.
The structure of LMCCI along historic EDSA stands as a landmark with its unique architectural design that represents a triangle symbolizing its 3-fold objectives:
To provide the best service in a highly professional but very personal way to the clients.
To continue the social responsibility to those who have less in life.
To improve the welfare of the employees based on quality performance and loyalty.
It was then described as the most modern and complete complex of 16 memorial chapels and mortuary services set up in Asia.
Type of Services:
MEMORIAL SERVICE
CREMATION SERVICE
DOCUMENTS ASSISTANCE
Location: H28V+4QX, Bernardino, Makati City, Maynila, Kalakhang Maynila, Philippines
Contact: +63 2 8895 1011
Website: Website Link Here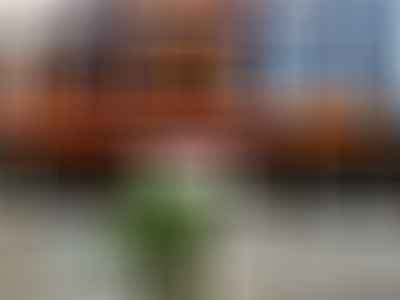 ---
_

Read Also:

Top 12 Best Funeral Services and Caskets in Singapore

_
---
#7 – Kent-Daniel Funeral Services
Introduction: Looking for affordable funeral services and direct cremation?
Type of Services:
Coffins & Caskets
Cremation Services
Funeral & Religious Supplies
Location: 5th St. corner, C-3, Caloocan, 1405, Philippines
Contact: +63 960 840 3800
Website: Website Link Here
---
#8 – Funeraria Lorenzo, Inc.
Introduction: Funeraria Lorenzo, Inc. (FLI) is a family-owned and operated funeral home located in Tondo, Manila. They have served families in and around Tondo for over 40 years. It is their goal to provide quality products and professional services at reasonable prices. It has been the legacy of the Lorenzo Family to offer the Filipino family the warm and caring environment during the loss of a loved one.
FLI was established in 1967 and started as Funeraria Lorenzo (FL) by Gregorio and Pelagia Lorenzo who are fondly called by many as "Mang Goying" and "Aling Pilang". The couples' main concern is to give decent funeral service even to the poorest of the poor. Unknown to many, Mang Goying and Aling Pilang gave free burial to indigent members of the community. Over the years, FL has earned the trust of the community in meeting families' needs during times of grief. Their legacy of helping others has been handed down to their children: Wilfredo, Rebecca, Aurora, Leonora, Flora and Helen.
With charity, integrity, compassion and good service as the core values, the business grew.
In 1972, the company opened its 3-storey chapel with morgue and showroom at Nicolas Zamora in Tondo. In that same year, Funeraria Lorenzo became the first mortuary in Tondo to have a Cadillac hearse.
Gregorio Lorenzo passed away in 1983. His mission was continued by his wife Pelagia and their children.
Funeraria Lorenzo acquired Jose Corazon de Jesus Elementary School in the mid-80s and converted the property into a garage for the company's fleet of hearses in the 90s.
Before the death of Pelagia Lorenzo in 1995, Funeraria Lorenzo was incorporated in 1992 and was re-established as Funeraria Lorenzo, Inc. (FLI). She was the first president. After her death, the eldest son Wilfredo succeeded and became company president.
Wilfredo was succeeded by Rebecca in 2005 after the latter passed away.
Type of Services:
Filing the death certificate and burial or cremation permit
Coordinate service details with church and clergy
Writing and placing classified death notices in newspapers
Assistance in composing obituaries
Coordinating all the arrangements regarding burial space with cemetery
Coordinating floral designs for families and friends
Providing benefits assistance in completing forms for SSS, GSIS, insurance, Veterans benefits, Pensions and Notary Public service
Offering complete selection of caskets and urns
A selection of personalized prayer and acknowledgment cards
Coordinating cemetery monuments and grave markers
Arranging for cremation services, if desired
In addition to professional, courteous, and understanding service, FLI also provides additional value with these enhancing services
Dedicated to serving all faiths
Providing Traditional, Cremation & Memorial services
Funeral Pre-Planning services are available
Providing supportive aftercare information and referral to community services
Location:
1704 Nicolas Zamora
Tondo
Manila NCR 1012 Philippines
Contact:
Phone:
(63)(2) 254-4504
(63)(2) 354-2861
(63)(2) 401-5128
Website: Website Link Here
---
#9 – Nate Funeral Services
Introduction:
They are also have branch at Navotas City and Malabon City. Contact this following numbers if you have any questions regarding to their services. 83511199 Navotas Branch number / 87109750 Malabon Branch Number
For other Funeral Business Inquiries about the casket's they make please contact this number 4044753 for Metro Manila Clients Only
Type of Services:
Caskets
Location:
B37G L17 PH.3 F-1 Dagat-Dagatan Area 012, Caloocan City South, 1400 Metro Manila, Philippines
Contact: +63 88 285 6251
Website: Website Link Here
---
#10 – St. Athanasius Memorial Chapel
Introduction:
St. Athanasius Memorial Chapel (Funeral home) is located in Manila, Metro Manila, Philippines. Nearby area or landmark is San Andres Bukid. Address of St. Athanasius Memorial Chapel is 2284 San Andres St, San Andres Bukid, Manila, 1017 Metro Manila, Philippines. St. Athanasius Memorial Chapel can be contacted at +63282520988. St. Athanasius Memorial Chapel has quite many listed places around it and they are covering at least 82 places around it on Helpmecovid.com.
Type of Services:
Provincial services
Local & imported caskets.
Chapels High-end funeral hearse.
Location:
2284 San Andres Street
San Andres Bukid, Manila
1017 Metro Manila
Philippines
Contact:
+63 2 8252 0988
+63 2 8359 5302
0917 558 8377
Website: Website Link Here
---
Have a Place to Recommend?
Your contribution is valuable to us! Are there any outstanding businesses that you believe should be added to our list? If so, please send your recommendations to us at [email protected]. Tropika Club will review your suggestions and update the list accordingly. Thank you for your help in making our list of businesses as comprehensive and accurate as possible.
---
Meanwhile, Check out Tropika Club's Ecosystem of Websites

Tropika Club Magazine – Tropika Club Magazine is a Singapore-based publication that features articles on a wide range of topics with a focus on local businesses and content for the region. The magazine emphasizes supporting local businesses through its #SupportLocal initiative, which includes coverage of everything from neighborhood hawker stalls to aesthetic clinics in town. In addition to highlighting local businesses, Tropika Club Magazine also covers a variety of local content, including beauty, lifestyle, places, eats, and what's on in Singapore and the Asia Pacific region.
Tropika Club Deals – Tropika Club Deals is a leading online deals and voucher shopping site in Singapore, offering amazing discounts on beauty, wellness, and fitness products and services. It's the perfect platform for customers who want to discover the best deals without having to commit to a specific appointment date and time. These deals are available at major beauty stores, facial salons, hair salons, and other brands in Singapore, with no minimum spend required. Choose from guaranteed discounted deals in the categories of hairstyling, hair removal, facial & aesthetics, body slimming, brows & lashes, nails & makeup, massage & spa or fitness & wellness. Tropika Club Deals is also ideal for customers who want to buy vouchers as gifts or to use for the future. So whether you're looking to save money on your next haircut or want to treat yourself to a relaxing massage, Tropika Club Deals has got you covered with the best voucher and coupon deals in Singapore!