Top 10 Best Modelling Agencies in Manila

Modelling is a popular career choice for many people around the world, and Manila is no exception. This bustling city offers countless opportunities for budding models to get their start, but with so many modelling agencies available it can be difficult to know which ones are the best. To help narrow down your options, we've created this list of the top 10 best modelling agencies in Manila.
---
#1 – Elite Manila
Introduction:
Elite Manila Models will do their runway with the known Filipino Designers that is empowering manila models in the industry. They equip the models by doing modelling workshops, gathering Photoshoots and by organizing fashion shows so that models will do the runway. The management is planning more to empower their models and be the best Class A models in the industry.
​
The unveiling of the ELITE Fashion International Magazine will be shown on this event and will excite the Fashion world as the magazine will show different wonderful fashion icons and models around the world. Stories will also be shown
Type of Services:
Elite Manila Models Fashion Runway
Elite Fashion International Magazine Grand Launch.
models
media
Location:
3rd Floor, A.Venue Mall, Makati Avenue,
Makati City, Philippines 1210
Contact: +632-6219250
Website: Website Link Here
---
#2 – Reco Modeling Agency
Introduction:
Reco Modeling Agency started in 2001 with the concept of providing one to one management of its models, Reco has moved away from the traditional factory style agency, becoming recognized for its unique approach to the competitive industry.
Our creative team strives on a daily basis to ensure that each model reaches his/her fullest potential, ensuring that every avenue of career development is explored.
Our agency has a large client base across the world catalogues, billboards, tv commercials and print advertisements.
Building and nurturing a healthy relationship between agency and client & agency and model is essential to our business. A model's career is carefully thought-out and time is taken to develop the right path for them.
Type of Services:
style agency
catalogues
models
Location:
Unit 3D, 3rd Flr., Valuepoint Building, 227 Salcedo Street. Legazpi Village, Makati City. Philippines
Contact: : +63-2- 8131648
Website: Website Link Here
---
---
#3 – Basic Models Management
Introduction:
Founded in October 2012, Basic Models Management aims to be different from other modelling agencies in Singapore. Instead of just being a middleman and bringing in models from other countries, we focus on developing great models from Singapore and around the region.
Over the years, we have developed a systematic way of discovering and training potential models. We are now one of the top modelling agencies in Singapore representing top fashion models like Fiona Fussi, Aimee Cheng-Bradshaw, and Layla Ong
Type of Services:
Model Bootcamp
Professional Modelling Course
Introduction to Commercial Acting
Location:
The Commerze @ Irving
1 Irving Place #09-10
Singapore 369546
Contact: (+65) 6910 1801
Website: Website Link Here
---
---
#4 – New Monarq Manila
Introduction:
Stepping forward as a modeling agency based in the Philippines. Now designed to represent models around the world with our New Monarq International. With a new name, we are moving as @newmonarqmanila in all our presence in social media.
Type of Services:
GENERAL INQUIRIES
MARKETING & PR
MODEL PLACEMENT
Location:
Unit 12B, Main Building, 2nd Floor, Mandala Park Shaw Boulevard, Mandaluyong, Philippines, 1550
Contact:
[email protected]
Website: Website Link Here
---
#5 – Certeza Models
Introduction:
STUDIO C is the complete and state-of-the-art photographic and video studio of Certeza Models. Studio C arranges opportunities for male and female models and talents to be photographed by top photography teams under the management of the studio. It is also available for bookings for photo shoots, catalog, and castings. By arrangement and special schedule, the studio is the venue for photography classes and seminars, make-up tutorials, runway fashion, and personality classes.
Type of Services:
Modeling,
Casting,
Fashion Services
Location:
Unit 213 Campos Rueda Bldg.
101 Urban Avenue
Pio del Pilar, Makati City
Philippines
Contact: +632 247 6130
Website: Website Link Here
---
#6 – Redstar Casting & Media Productions Inc
Introduction:
A full-service Talent Casting & Manpooling agency who provides a full range of talents to successfully deliver promotional & brand activation campaigns.
A mid-sized company that allows us to give each client the attention they deserve. Regardless of the project, you will have a single point of contact to ensure the smoothest, most effective production process.
A credible name in representing some of the finest models, actors, and voice artists in the modeling and talent industries. Their strong experience to a different field of art, productions & events management was the main tool to set the stage for a higher scale of public service.
Their open-line budget policy is designed to put our clients front and center. This policy ensures that the client pays only for the people that are directly involved in the projects and only of the time invested in that project.
Type of Services:
Talent Casting
MEDIA PRODUCTIONS
Location:
Redstar Casting & Media Productions Inc
Logan A. Pallana
Rm 305 TDS Building, 72 Kamias Road
Quezon City, MM Philippines 1102
Contact: : +63.915.426.8000 *
Website: Website Link Here
---
_

Read Also:

Top 10 Best Model Agencies in Singapore

_
---
#7 – M-erge Talent and Casting Agency
Introduction:
M-erge brings together the best people in Advertising, Modeling, Marketing, Management, Events and Design, to give rise to and continually search for a new breed of individuals who are ready, and most of all, able to deliver the complex demands of the growing industry.
This fusion makes for an impressive and comprehensive view of the overall industry with multiple minds piecing together small ideas into bigger concepts, ultimately serving its clients needs in the best and most efficient way possible.
Type of Services:
Location:
5388 Curie Street
Makati
1235 Metro Manila
Philippines
Contact: (02) 7618 3979
Website: Website Link Here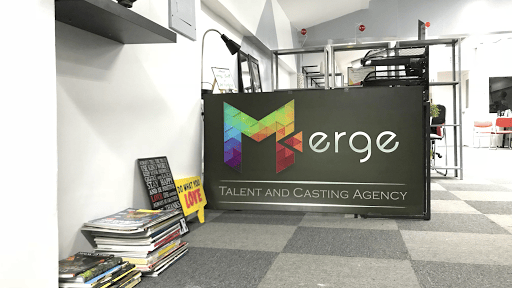 ---
#8 – Posche Fashion Production
Introduction:
Michelle is the Owner and Creative Director of Poshe Productions where she manages a team of creatives that help execute print campaigns, fashion shows, creative content, corporate videos and more. She's known as a celebrity stylist and fashion producer and has executed over a thousand fashion shows in her career as well as worked with high-profile celebrities like Martha Stewart, Jessica Simpson, Tandy Newton, Ashley Tisdale, Clinton Kelly and Tyler Perry to name a few. The Poshe team exists with the most creative minds in fashion: following current trends, booking the most talented professionals, creating unique experiences and producing unforgettable events. We are a small but powerful team of experts that love all things creative.
Type of Services:
Master style series
Model Bootcamp
Model retreat
Active actor
Location:
No provide
Contact: +1 (404) 488-4842
Website: Website Link Here
---
#9 – JAMS Artist Production
Introduction:
JAMS ARTIST PRODUCTION is a full service talent and casting agency, representing diverse pool of kids, models, actors, performers, media personalities and celebrities, male and female, of all ages.
Their name symbolizes the importance of a great talent agency, Just Attitude Makes you Successful – its experience, expertise and reliability as a casting agent. Our vast network of clients in advertising, film, television, and events; and our philosophy is to mold quality artists with extraordinary personality.
While they work closely with them talents in honing their skills and putting them in the spotlight, it is our goal to strengthen them partnership with them clients with efficient and personalized service, most of all exceptional talents with right attitude for their needs.
Type of Services:
models,
actors,
performers,
media
Location:
15th floor, One executive office building, 5 west avenue, Corner col, Martinez street 1104 Quezon City, Philippines
Contact: +63 917 140 5818
Website: Website Link Here
---
#10 – Philippines Yash Models
Introduction:
Yash Models is International Model Management Agency working worldwide with 51000+ Models, Celebrities, and other artists, We are working with top designers and clients and also hunt new faces to represent their states in National and International Pageants. We are looking for good models who are looking to work anywhere in the world with us, We will sign and will manage to get them fame and assignments.
We enjoy extremely high levels of client satisfaction. We offer total modeling and events experience to our clients to explore different parts of the globe's beauties. We are working in United States, United Kingdom, India, Malta, Singapore, Dubai, Thailand, Bhutan, Nepal, France, Canada, South Korea, and Other countries.
Type of Services:
modeling
casting agency
modelling agency
Location:
Madam Cama Road, Fort Delhi, India 400001
Contact: +91 98180 43775
Website: Website Link Here
---
Have a Place to Recommend?
We need your help! Do you know any other noteworthy beauty clinics or salons that deserves to be added to this list? If so, do write to us via our email at [email protected]. Tropika Club will do a review of your recommendations and update the list accordingly.
---
Meanwhile, check out Tropika Club's Ecosystem of Websites

Tropika Club Magazine – Tropika Club Magazine crafts articles on all things Singapore, but with a greater emphasis on local businesses based on our #SupportLocalSG initiative. We check out and feature local businesses of all categories, ranging from your neighbourhood hawker stalls to the aesthetic clinics in town. We also cover local content ranging from beauty, lifestyle, places, eats and what's on in SIngapore. Our Top 10 rankings include local food and service establishments based in different regions in Singapore.
Tropika Club Deals – Search for the best voucher and coupon deals. Tropika Club Deals is ideal for customers who want to discover the best deals without having to commit to a specific appointment date and time. Choose from guaranteed discounted deals in the categories of hairstyling, hair removal, facial & aesthetics, body slimming, brows & lashes, nails & makeup, massage & spa or fitness & wellness. Customers can also buy vouchers as gifts or to use for the future.