Top 10 Best Ballet Schools in Christchurch New Zealand
Christchurch, New Zealand is a vibrant and culturally rich city that is home to some of the best ballet schools in the country. Whether you're an experienced dancer looking to perfect your technique or a beginner seeking to learn the basics, there are plenty of options available. In this article, we will be taking a look at the top 10 best ballet schools in Christchurch, New Zealand.
---
#1 – Studio 42 Performing Arts
Introduction:
At Studio 42 they welcome all ages. They provide a fun, supportive, safe and judgement free environment for those who wish to create, achieve and inspire.
They are passionate about performance and dance and hope you are too.
They provide a fun, supportive, safe and judgement-free environment to enrich all of their student's personal development. Studio42 is designed for all who wish to create, achieve, inspire and who are passionate about performance and dance.
All dance schools are different, all teachers have a different approach and every student connects differently.
It is important to find the right dance school for you! A school where you firstly feel comfortable, happy and connected, as well as a school where you can continue to develop and challenge yourself!
Are they that school for you?
Type of Services:
Introduction to Ballet
Musical Theatre
Hip-hop
Jazz/ Contemporary
Location:
60 Shirley Road, Shirley, Christchurch 8013, New Zealand
Contact: [email protected]
Website: Website Link Here
---
#2 – That Dance Studio
Introduction:
At That Dance Studio their main objective is to bring the joy of the wonderful world of Dance and Performing Arts to their students. They want to do more than educate their students, they want to inspire them and help them grow.
They offer dance classes for children from as young as 2-years old right up to adult levels. They have classes following Jazz syllabus work (ATOD) as well as open Jazz and Contemporary classes. Their open classes build technique and develop a dancer's style.
That Dance Studio also offers Performing Arts and Musical Theatre classes that focus on the three main disciplines of performance: Singing, Dance and Drama. These classes give students a balanced range of performance skills. Through their programme, they encourage children to engage in the creative process and express their own ideas. We all know that children are full of good ideas!
Each year every student have the opportunity to showcase all they have learned at their end of year recital.
Type of Services:
TDS Dance
Adult Jazz/ Contemporary
Location:
74 Hawdon Street, Sydenham, Christchurch 8023, New Zealand
Contact:
Website: Website Link Here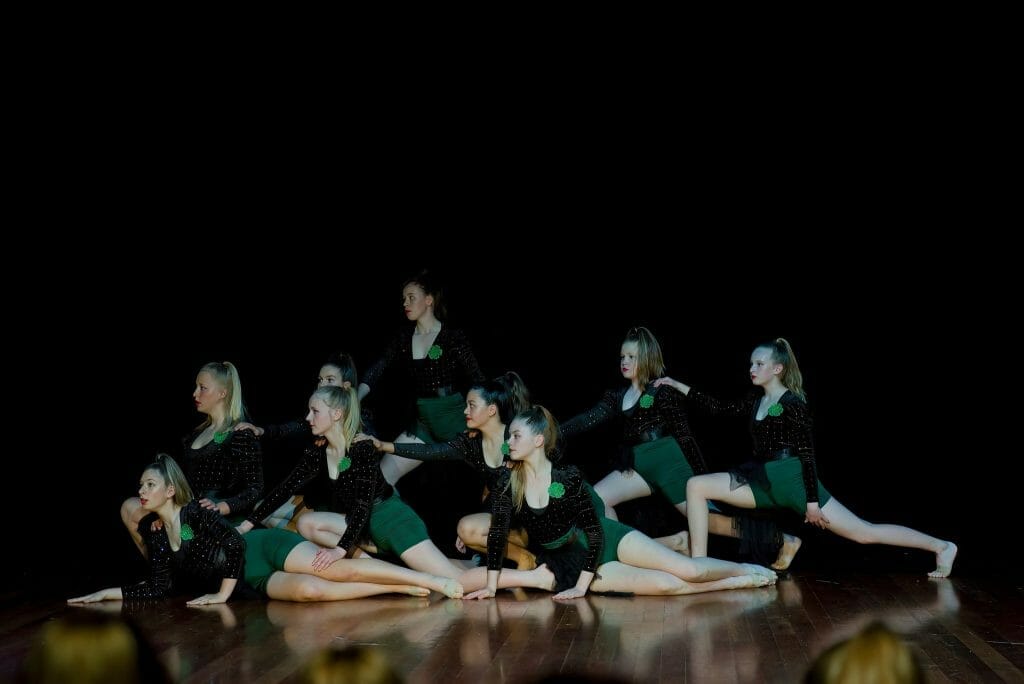 ---
---
#3 – Anna Lee School of Dance
Introduction:
Anna Lee School of Dance is one of the premiere dance schools in the greater Christchurch area. They are proud to provide a high standard of technical teaching in a fun and supportive environment. With an emphasis on enjoyment, they work hard to ensure our students feel comfortable as they learn to dance.
They are lucky to have their purpose-built studios in Sawyers Arms Road, Papanui, as well as great spaces in Halswell, Lincoln, and Ladbrooks
Students have the opportunity to learn dance styles including Ballet, Jazz, Hip Hop, and Contemporary. We also offer Stretch, Conditioning, and Fitness classes as well as classes for preschool children. From 2023 we will offer Musical Theatre and Lyrical Dance.
New enrolments are welcome all year round.
Type of Services:
Ballet
Jazz
Hip Hop
Contemporary
Location:
116 Sawyers Arms Road, Northcote, Christchurch 8052, New Zealand
Contact: +64 3 354 6228
Website: Website Link Here
---
---
#4 – Canterbury Academy Of Dance
Introduction:
As a professional dance school Canterbury Academy of Dance offers students the opportunity to excel in their dance training in a safe, encouraging and inspiring environment.
Small class sizes ensure quality training, with each student receiving personal and tailored feedback during class. At Canterbury Academy of Dance students are able to gain life-long skills that can be applied to all aspects of life as they continue to grow into confident young adults.
Think dancing is all about tights and tutus? Then think again! Learning to dance is just as challenging as any sport and takes focus, determination and hard work. The skills learnt during dance class go far beyond the obvious practical application and will have lifelong benefits to your child wherever their path in life takes them.
Type of Services:
Classical Ballet
Jazz & Modern
Contemporary
Pre-School Dance
Location:
1 Hereford Street, Christchurch Central City, Christchurch 8013, New Zealand
Contact: 022 061 9592
Website: Website Link Here
---
#5 – Levings School Of Dance
Introduction:
The school strives to achieve a high standard of dance, whilst seeking to instill a sense of enjoyment in all their pupils. Levings Dance is an award winning dance studio with many high successess and acheivements in NZ and overseas.
Children are accepted from 4 years to progressively learn the fundamentals of dance.
They can continue their training to the Vocational levels in Classical Ballet (Royal Academy of Dance), with Graded & Major examinations in Ballet & Contemporary.
Hip Hop, Conditioning & Stretch classes, Musical Theatre and lyrical also offered.
Levings Dance performs a yearly recital where all children are involved and get to perform in 2 shows in various multiple items and a large Finale.
In addition to this for the more competitive dancer they have performance groups for competition, nationally and internationally ( Audition only) and Soloist for competition.
Type of Services:
Ballet
Nzamd Jazz + Contemporary
Lyrical
Musical Theatre
Body Conditioning
Hip-Hop
Location:
96 Disraeli Street, Sydenham, Christchurch 8023, New Zealand
Contact:
[email protected]
Website: Website Link Here
---
#6 – Impact Dance and Stage School
Introduction:
Impact Dance and Stage School, based in Christchurch, New Zealand, is a dance and performing arts school that has been running for over 20 years.
Dancers are trained in tap, jazz, musical theatre, contemporary, and hip hop, with options for singing, drama, and acrobatics classes as well.
Impact offers classes for ages four and up, and caters to all abilities, from absolute beginners to experienced dancers.
Type of Services:
Tap
Jazz
Musical Theatre
Contemporary
Hip-Hop
Location:
29b Kilmarnock Street, Riccarton, Christchurch 8011, New Zealand
Contact: +64 3 357 1137
Website: Website Link Here
---
_

Read Also:

Top 10 Best Dance Schools in Brisbane Australia

_
---
#7 – Southern Ballet & Dance Theatre
Introduction:
Southern Ballet students aspire to perfection in Classical Ballet technique which forms the core of a young dancer's physical training.
Founded in 1974 by Miss Lorraine Peters, the Southern Ballet School was built up on an outstanding reputation with many students achieving distinction in their careers as dancers, performing in New Zealand and internationally to principal status.
The school is affiliated to the British Ballet Organisation, The Royal Academy of Dance and NZ Academy of Modern Dance all of whom demand a high standard of their teachers and students, and whose training syllabus are committed to the achievement of that standard.
The philosophy of the Southern Ballet School is to train dancers through the enjoyment of learning dance, to inspire confidence in all students, to develop movement and deportment and, above all, to widen the student's imagination and appreciation of music from classical ballet to modern jazz. Discipline and respect for self and others are essential elements in our training philosophy as is the fostering of an active participation in and support of the arts.
Southern Ballet was uniquely situated in the Christchurch Arts Centre until the 22 February 2011 earthquake. After this catastrophic event which left The Arts Centre severely damaged & forced the Southern Ballet Trust Board to make a decision on the future of school and theatre. Being committed to continuing the development of this art in Christchurch finding new premises was a priority. They were fortunate to find dance studios at 108 Carlyle Street in the nearby suburb of Sydenham and have transformed these premises into our new home. With two large studios, one which is converted to a theatre for their school holiday productions with capacity of an audience of 80, a small studio for private or small group lessons, along with wardrobe space, a lounge, café and administration area they are now settled in this new home. Due to demand for extra classes additional space was leased in nearby Hawdon Street. Previously a vehicle restoration workshop the space is now fully refurbished as their 4th dance studio. Opened for the 4th term of 2013; Studio 4 is the home of their Modern School.
Southern Ballet offers ballet classes in R.A.D. major syllabus, B.B.O. grade and major syllabus and NZAMD jazz and contemporary syllabuses. Classes begin at Pre-school level (3 years plus) to Advanced level; with special tuition for boys.
A full time Enhanced Training and Performance Course offers specialised tuition for committed students considering a career in dance.
Adult ballet courses are designed to encourage students wishing to return to dancing.
Type of Services:
Location:
108 Carlyle, Sydenham, Christchurch 8023, New Zealand
Contact: +64 3 379 7219
Website: Website Link Here
---
#8 – Sara Anderson School Of Dance
Introduction:
At Sara Anderson School of Dance, they are passionate about creating a sense of belonging in a harmonious & positive learning environment.
Through professional teacher and student training, your child will develop positive attributes to assist them in becoming a valued member of the community. They inspire their students to develop a life long love of dance as they are guided through their dance education from our Pre-school Dance Explorers to pre professional
Type of Services:
Ballet
Contemporary
Musical Theatre
Preschool dance
Location:
62 Orbell Street, Sydenham, Christchurch 8023, New Zealand
Contact: +64 21 891 162
Website: Website Link Here
---
#9 – Convergence Dance Studios
Introduction:
As a dance school they are passionate about fostering a love of dance. What fuels their passion is seeing students gain mastery and excellence in their craft as they progress through CDS.
CDS emerged in 2016 with a vision to establish a dance studio where artistry and technique converge, where the magic and mystery of dance captures the imagination and inspiration of students for many years to come.
They have intentionally created a holistic environment to house a professional training centre, because to them, the wellbeing of each student is paramount.
It is their belief that dance can be an expression of beauty that stimulates joy in the dancer and the beholder alike. Joy is created and emulated from dance in those moments where you see young people express themselves freely. At the heart of CDS they are committed to nurturing such moments and providing opportunities for life long memories for families and friends.
Type of Services:
Location:
190 Montreal Street, Christchurch Central City, Christchurch 8011, New Zealand
Contact: +64 27 563 7471
Website: Website Link Here
---
#10 – Sharon Howells School of Ballet
Introduction:
Sharon Howells School of Dance has operated from the Upper Riccarton-Avonhead area of Christchurch since 1999. The school is recognized as one of the best ballet schools not only in Christchurch but also throughout New Zealand.
"In our school I pride myself to protect students physically and more importantly their mental wellbeing. I have been in this business far too long to see great dancers and young people destroyed by the pressure put on them by themselves, their friends and families and teachers. Personally, when they succeed in something I say Well Done! But if they miss out on an examination mark or an achievement or are disappointed. I say with a wink Well done for trying! To me it should not make much difference. As a friend of mine who was Knighted gave a wonderful reply the day after his award': "I still got to take the rubbish bins out today!"
What is produced from that student comes from that individual alone. Teachers, friends and families should be there to share their ups and downs but always with support. Perfectionism is very common among young dancers and sport players. Friends and family may wonder why someone would put such strain and demand on their minds and body. My point of view is "Why strive to be perfect when perfection is impossible?" Positive Perfectionism! Yes, now that's possible.
Lydia Ko recently said after a Golf Tournament "As long as I am still having fun then I ask of myself nothing more".
Finally young people are only young for a very short time. It is for my generation to empower these young people for them to enjoy their youthful experience with memories that they can cherish and use the tools they can carry them through the rest of their lives. It is just a matter for these young people to explore themselves and to find realistic views of doing their own personal best.
I am thankful to parents who entrust their children to come and attend lessons in our school and so they feel that even if they can't quite get to the Moon they still can dance with the Stars with pride." – Sharon Howell
Type of Services:
Location:
25 Middlepark Road, Sockburn, Upper Riccarton 8004, New Zealand
Contact: +64 3 343 1071
Website: Website Link Here
---
Have a Place to Recommend?
Your contribution is valuable to us! Are there any outstanding businesses that you believe should be added to our list? If so, please send your recommendations to us at [email protected]. Tropika Club will review your suggestions and update the list accordingly. Thank you for your help in making our list of businesses as comprehensive and accurate as possible.
---
Meanwhile, Check out Tropika Club's Ecosystem of Websites

Tropika Club Magazine – Tropika Club Magazine is a Singapore-based publication that features articles on a wide range of topics with a focus on local businesses and content for the region. The magazine emphasizes supporting local businesses through its #SupportLocal initiative, which includes coverage of everything from neighborhood hawker stalls to aesthetic clinics in town. In addition to highlighting local businesses, Tropika Club Magazine also covers a variety of local content, including beauty, lifestyle, places, eats, and what's on in Singapore and the Asia Pacific region.
Tropika Club Deals – Tropika Club Deals is a leading online deals and voucher shopping site in Singapore, offering amazing discounts on beauty, wellness, and fitness products and services. It's the perfect platform for customers who want to discover the best deals without having to commit to a specific appointment date and time. These deals are available at major beauty stores, facial salons, hair salons, and other brands in Singapore, with no minimum spend required. Choose from guaranteed discounted deals in the categories of hairstyling, hair removal, facial & aesthetics, body slimming, brows & lashes, nails & makeup, massage & spa or fitness & wellness. Tropika Club Deals is also ideal for customers who want to buy vouchers as gifts or to use for the future. So whether you're looking to save money on your next haircut or want to treat yourself to a relaxing massage, Tropika Club Deals has got you covered with the best voucher and coupon deals in Singapore!