Top 10 Best Slimming Centres in Brisbane Australia

Struggling to get in shape? Here's the ultimate solution – slimming centres! Brisbane, Australia is home to some of the best slimming centres around. These centres offer a variety of services and support to help you get into a healthier lifestyle and reach your fitness goals. In this article, we look at the top 10 best slimming centres in Brisbane that offer great results for their clients.
---
#1 – Studio Figura Newstead
Introduction:
Their mission is to provide effortless, simple, and unique advanced solutions for better well-being, weight loss, cellulite reduction, expanded longevity, relieving pain or injury, and muscle recovery to increase performance to women in a friendly, relaxing atmosphere with knowledgeable, caring staff.
They know that women around the world want the same thing – to look younger, healthy, and happy with less effort. They will achieve that through innovative wellness technology and products exclusive to the Studio Figura network.
Type of Services:
Fitness Zone- is the most innovative and has the newest cardio and rehabilitation technology with skincare benefits to deliver low-impact exercise with visible results faster than traditional fitness methods. Modern innovative methods have proven to be safe & effective all over the world. Personal approach to each customer.
Wellness Zone- provides the latest technology for the best well-being. Their unique equipment was created to help with sports recovery, improve the lymphatic system, rehabilitation, and immunity improvement in fighting against viruses or pain relief. A sanctuary for all people's healthcare needs.
Aesthetic Zone- advanced invasive and natural treatments activate your body's ability to target and burn specific areas of stubborn fat and cellulite, making it much easier for your body to rid itself of deeply stored fat. Loose centimeters, stubborn fat, and giving you smoother and tighter skin in less than 12 sessions. The possibilities for weight loss and cellulite are endless.
Cosmetics- their natural supplements are designed with 100% organic ingredients to slim down, detox your body, and improve gut health. Plus our skincare range has made from high-quality collagen to look healthier and youthful.
Location:
1/1 Breakfast Creek Road
Newstead QLD 4006
Australia
Contact:
0447235969
Website: Website Link Here
---
#2 – Define Clinic Brisbane
Introduction:
Joshua started medical school at the University of Queensland in 2012. He started his internship in 2017 at Prince Charles Hospital and then his residency. During residency, he gained experience in internal medicine, general surgery, and emergency. In 2018 Joshua started his journey into aesthetic medicine. Finding hospital life increasingly dissatisfying, in 2020 he made the scary decision to leave specialty physician training and open his own private medical and cosmetic practice.
The combination of art and science in aesthetics had instant appeal. The fact that the smallest details could add up to big differences. The reactions of patients and appreciation of seeing their results. These all added up to an ongoing love affair and obsession with aesthetics.
Type of Services:
Anti-wrinkle & Muscle Relaxant Injections-Banish fine lines and wrinkles for a refreshed look. Popular to reduce frown lines, forehead lines, and crowfeet.
Masseters Injections- for Jaw Pain / Grinding-One of our most commonly done treatments is injections of the masseters muscles to slim the jaw and stop bruxism (teeth grinding), jaw pain, tension, and headaches.
Dermal Fillers-For facial contouring and rejuvenation. Go for a natural look. Popular treatments lips, nose, cheek fillers, or whole face rejuvenation.
Laser-Treats sun damage, spider veins (up to 3mm wide), capillaries, acne, and rosacea
Prescription Weight Loss-For extra help to lose weight.
Location:
6/20 Park Road Milton, QLD, Australia 4064
Contact:
+61 434 860 125
Website: Website Link Here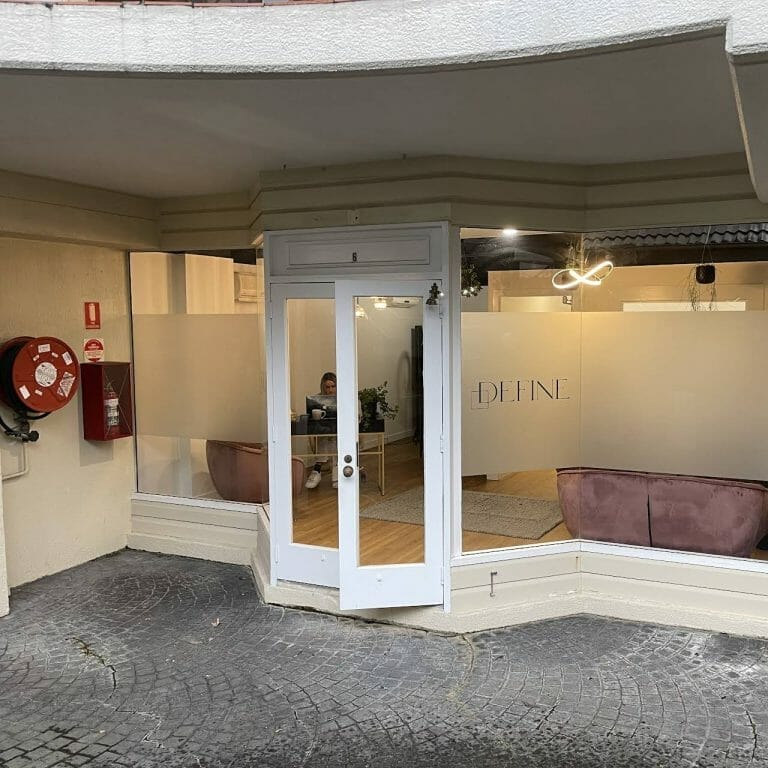 ---
---
#3 – Viva Wellness
Introduction:
Lise Perry founder and CEO, started Viva Wellness Clinic in 2005 to disrupt the industry. She started this clinic as part of a franchise but soon realized that she was severely restricted by what services she was allowed to offer her clients. She decided to set out independently and relied on her medical training and research background to design treatments that are guaranteed to deliver results.
She sets stringent requirements, not only for equipment used in the clinic but also for all staff members who wish to join the Viva Wellness Clinic team. Her ongoing commitment to training and development is evident.
Type of Services:
Tighten lax or sagging skin
Clear congestion, pimples, and acne
Address uneven skin tone and pigmentation
Eliminate broken veins and capillaries
Treat facial hair
Revitalize dry, dehydrated, and dull skin
Location:

Viva Wellness
Suite 9,
924 Gympie Road
Chermside
QLD 4032
Contact:
+61 7 3350 3669
Website: Website Link Here
---
---
#4 – Capalaba Natural Health
Introduction:
Capalaba Natural Health is multi-modality wellness clinic located in Redlands City, on the eastern side of Brisbane. Started by naturopath Tony Daniel in 2003, our team at Capalaba Natural Health specialise in weight loss, fatigue and stress management as well assisting with digestive issues to help you get on track for improved vitality. At Capalaba Natural Health, our team is comprised of qualified naturopaths, each of us holding the relevant certifications that can help us guide you in the right direction toward a better well-being. Passionate about natural medicine and improving client health, our practitioners have a wealth of experience in the healthcare industry and are dedicated to developing their clinical expertise regularly. Additionally, we also have psychologists, counsellors and a kinesiologist to assist you with your health concerns. Every person is different and so is their health care requirements. At Capalaba Natural Health we treat every person and their health with respect and individually and strive to give you the best support and care possible.
Type of Services:
Naturopath Brisbane
Naturopath for weight loss
Free Weight Loss Assessment
Food Intolerance , Hormone Testing
Digestive Issues
Counselling and Coaching
Location:
Level 2 – The Hub
2 Lorraine St (Corner Rickey)
Capalaba
QLD 4157
Australia
Contact:
+61 7 3823 3103
Website: Website Link Here
---
#5 – Creating Beautiful Bodies Blvd
Introduction:
CBB Blvd is not a regular day spa or wellness skin clinic in Brisbane; it is a medi-clinic boasting a unique collection of innovative skin and body treatments hand-picked from around the world delivered to you in the heart of Brisbane.
Using state of the art technology, facial assessment techniques and taking the time to really listen to your concerns and goals beforehand, they discuss your options and formulate a treatment plan based on a price you can afford.
Type of Services:
Slimming Anti Cellulite Treatment (Technispa)
Cryotherapy Treatments
Infra Red Sauna
Slimyonik Air Styler
Cryo T-Shock Treatment
Wonder Muscle Electrostimulation
Fat Freezing
LED
Location:
128A Brookes St, Cnr of Ann St, Fortitude Valley, Australia
Contact:
+61 7 3073 3939
Website: Website Link Here
---
#6 – Brisbane Skin & Laser Clinics Springfield
Introduction:
Brisbane Skin & Laser Clinics is your ultimate cosmetic destination. They are Queensland's largest privately owned chain of Cosmetic Clinics and are at the forefront of the latest technology and treatment options available. They are in the business of making you look and feel your best.
Their Brisbane Skin & Laser Clinics Team includes doctors, registered nurses, laser technicians, and skin therapists.
All their specialists understand the importance of looking the best for your age. They continually deliver impressive natural results through placing an emphasis on world-class training, products and technologies.
Their medical team is led by Dr Zac Turner, one of Australia's most recognised and sought after Anti-Ageing Doctors. His skills and training experience are in constant demand by leading Cosmetic Supplier Companies. At Brisbane Skin & Laser Clinics, you can always trust you are in good hands.
Type of Services:
Fat Freezing ( Body Contouring & Shaping using Cryo Technology)
Location:
971 Stanley Street, East Brisbane
Contact:
+61 7 3891 3161
Website: Website Link Here
---
_

Read Also:

Top 10 Best Slimming Centres in Brisbane Australia

_
---
#7 – New Life Nutrition
Introduction:
Directed by dietitian Julie Masci, New Life Nutrition is a strong team of dedicated dietitians and nutritionists located in Brisbane with many years of experience treating a wide range of clinical and lifestyle-based nutrition problems.
Their focus is to provide personalized and practical lifestyle solutions that are simple and easy to follow.
Patients often come to them wondering why, even after many years of trying, they have been unable to stick to a healthy diet.
With professional advice from Julie Masci or any one of their other experienced nutritionists and dietitians, you can make a change for the better and leave the dieting cycle behind.
Type of Services:
Weight Loss
Gut Health
Food Intolerances
Diet And Nutrition
General Health
Corporate Services
Location:
Healthcare Hub, Floor 1
405 Montague Rd, West End QLD, Australia
Contact:
+61 7 3071 7405
Website: Website Link Here
---
#8 – Obesity Clinic Queensland – DR Mark Daoud
Introduction:
Obesity Clinic Queensland was established in 2005. Their aim is to provide the best evidence based treatment for obesity. Their practice strives to treat such complex disease that leads to several metabolic disorders causing many health hazards, which can produce problems in the short and long term.
They approach such a disease with a multi-disciplinary team that includes an obesity physician, practice coordinator, dietician, exercise physiologist, psychologist and an experienced bariatric surgeon.
Type of Services:
Obesity

Laparoscopic Sleeve Gastrectomy
Laparoscopic Roux-en-Y Gastric Bypass
Laparoscopic Gastric Banding
RevisionaL Surgery

Endocrinal Examinations
General Surgery
Endoscopy
Post Op Care
Location:
Suite 30, Level 1, Greenslopes Specialist Centre,
121 Newdegate Street
Greenslopes Queensland 4120
Contact:
+61 7 3394 4166
Website: Website Link Here
---
#9 – Hypoxi Body Boutique Bulimba
Introduction:
HYPOXI uses advanced modern technology to engage your body's natural system to burn stubborn fat, providing quick, effective results.
Compared to regular exercise their training studies have shown that HYPOXI is up to three times more effective at getting rid of fat, cellulite and losing weight.
HYPOXI utilises low impact compression technology while you exercise, which encourages your body to burn fat and cellulite in specific areas. It is scientifically proven to be a better way to achieve the body shape you want.
Type of Services:
Weightloss
Cellulite Reduction
Lymphatic Drainage
Location:
17/104 Barwon street, Morningside, QLD 4170
Contact:
+61 4 5091 5251
Website: Website Link Here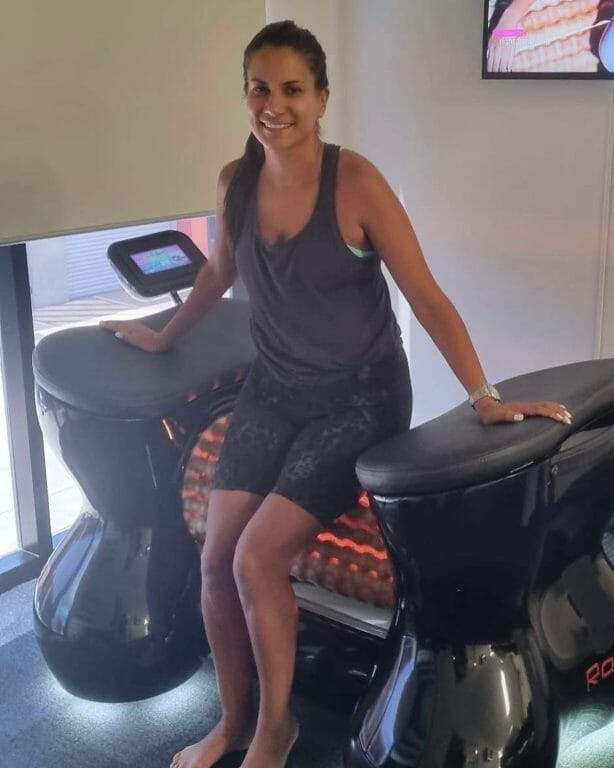 ---
#10 – LifeShape Clinic Gumdale
Introduction:
For over 20 years, LifeShape Clinic has been helping Australians achieve healthier, happier lives. With over 175,000 hours of consulting experience, their dedicated team of health professionals is highly experienced and can assist you achieve healthy, sustainable weight loss.
Their core focus is to support each client with the tools to successfully achieve and maintain a healthy weight and lifestyle for the long term. Throughout your program, you can expect only the highest quality personalised medical advice and professionalism from your team. They want every client to leave every appointment believing they are achieving the goals set out at the commencement of their program.
Type of Services:
Location:
Milton Clinic
Level 1, 19-23 Cribb Street
Milton, Queensland 4064
Contact: +61 1800 567 348
Website: Website Link Here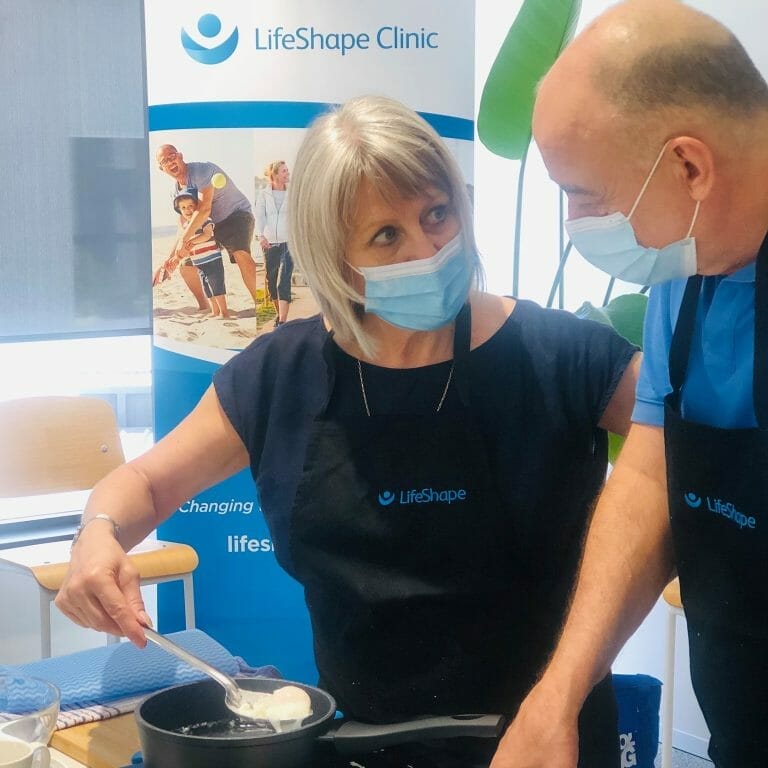 ---
Have a Place to Recommend?
Your contribution is valuable to us! Are there any outstanding businesses that you believe should be added to our list? If so, please send your recommendations to us at [email protected]. Tropika Club will review your suggestions and update the list accordingly. Thank you for your help in making our list of businesses as comprehensive and accurate as possible.
---
Meanwhile, Check Out Tropika Club's Ecosystem of Websites

Tropika Club Magazine – Tropika Club Magazine is a Singapore-based publication that features articles on a wide range of topics with a focus on local businesses and content for the region. The magazine emphasizes supporting local businesses through its #SupportLocal initiative, which includes coverage of everything from neighborhood hawker stalls to aesthetic clinics in town. In addition to highlighting local businesses, Tropika Club Magazine also covers a variety of local content, including beauty, lifestyle, places, eats, and what's on in Singapore and the Asia Pacific region.
Tropika Club Deals – Tropika Club Deals is a leading online deals and voucher shopping site in Singapore, offering amazing discounts on beauty, wellness, and fitness products and services. It's the perfect platform for customers who want to discover the best deals without having to commit to a specific appointment date and time. These deals are available at major beauty stores, facial salons, hair salons, and other brands in Singapore, with no minimum spend required. Choose from guaranteed discounted deals in the categories of hairstyling, hair removal, facial & aesthetics, body slimming, brows & lashes, nails & makeup, massage & spa or fitness & wellness. Tropika Club Deals is also ideal for customers who want to buy vouchers as gifts or to use for the future. So whether you're looking to save money on your next haircut or want to treat yourself to a relaxing massage, Tropika Club Deals has got you covered with the best voucher and coupon deals in Singapore!