Top 10 Best Slimming Centres in Adelaide Australia
Welcome to Adelaide, the capital of South Australia! Whether you're looking for a quick way to shed a few extra pounds or a long-term lifestyle change, Adelaide has plenty of slimming centres to choose from. Our list of the top 10 best slimming centres in Adelaide will help you find the one that fits your needs and budget. We've taken into consideration everything from services offered, pricing and customer reviews before making our recommendations.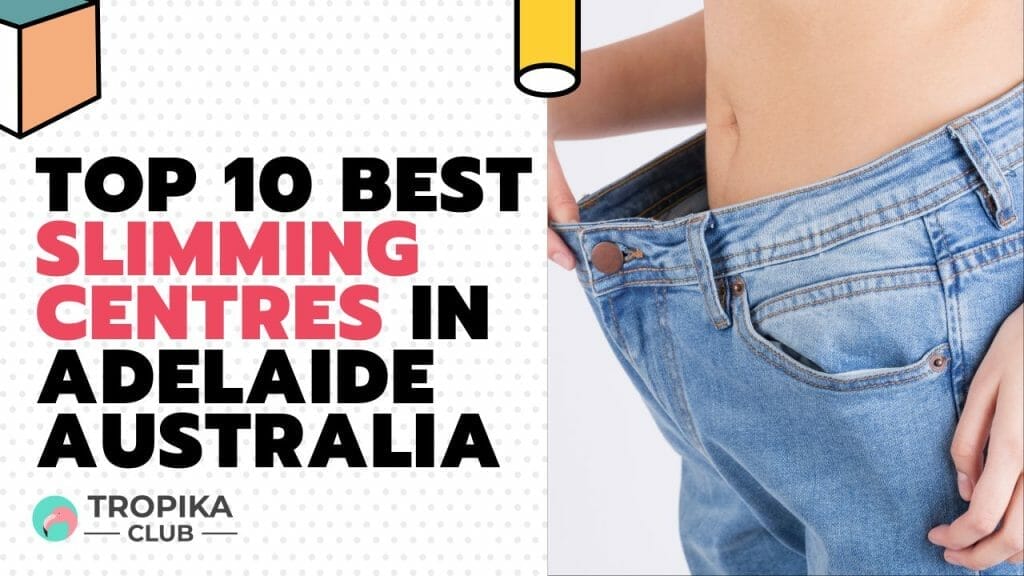 ---
#1 – Epiclinic
Introduction:
epiclinic® first began working towards Accreditation with the Australian Council on Healthcare Standards in 2008. This task involved an immense amount of work developing standards and policies that guide everything their do. Standards in healthcare are paramount in terms of infection control, credentialing of personnel to perform procedures, handling of scheduled medications, consultation of patients and much more. Virtually everything they do in their practice is audited, measured, and evaluated. They achieved their first accreditation certification with the Australian Council on Healthcare Standards in 2010. In total, epiclinic® has passed five successive surveys. The survey process begins weeks before a full-day inspection by two surveyors. In the lead up time, policies and standards are evaluated, telephone interviews occur and many questions are posed. On the day. The surveyors inspect the premises, interview staff and review standards and protocols they apply in their practice. Accreditation is an arduous process. It is voluntary. Accreditation is their way of demonstrating their investment and commitment to Best practice and Quality Assurance in Cosmetic Medicine.
Type of Services:
COOLSCULPTING ADELAIDE
EXCESSIVE SWEATING TREATMENT
NON-SURGICAL BUTT LIFT WITH COOLSCULPTING
Location:
245 Wakefield St, Adelaide SA 5000
Contact: 08 8227 2242
Website: Website Link Here
---
#2 – Adelaide Sculpsure And Body Contouring
Introduction:
They work within a multidisciplinary team including Allied health professionals; Doctors, Dieticians, Diabetes Educator, Exercise Physiologist, Physiotherapist and Podiatrist. They are located at Prospect Medical Centre and work throughout a 7 day week roster. They are passionate and want to see you love your body and see results in the same way they do! If you wants to see the results in a matter of only 4-6 weeks. They can assure to provide you with their best skills and the latest technology. Their Clinic is dedicated to providing comprehensive, quality treatment, quality treatment in an efficient and caring environment, focused on meeting the needs of their patients.
Type of Services:
SCULPSURE

Non invasive body contouring

MICRONEEDLING
Location:
188 Main N Rd, Prospect SA 5082, Australia
Contact: +61 439 517 101
Website: Website Link Here
---
---
#3 – AF Health – Adelaide Naturopath Clinic
Introduction:
As a group of professional Naturopaths they're committed to providing high-quality, evidence-based naturopathy services. They're dedicated to helping all their patients take control of their health through their state-of-the art lab testing services, herbal medicine, nutritional advice and lifestyle modifications.
Operating since 2017, they specialise in advanced lab testing, gut health, thyroid issues, hormones, weight loss, fertility, children, autoimmune conditions, sleep problems, mental health and skin problems.
Type of Services:
Weight Loss Treatment
Thyroid Support
Mental Health Support
Adelaide Autoimmune
Location:
Shop 6, 107/111 Portrush Rd, Evandale SA 5069, Australia
Contact: +61 8 8133 5511
Website: Website Link Here
---
---
#4 – Yaffa Zhav
Introduction:
With more than 30 years of experience in the beauty industry, Yaffa is renowned for her commitment to natural solutions. As well as dedicating her life to researching and refining natural beauty techniques, over the years Yaffa has gained a reputation as an entrepreneur and innovator.
Yaffa has spent years searching for natural ways to deliver visible anti-aging treatments, and the Yaffa Zhav Beauty with Nature Skin Care range is the result. This selection of products will satisfy the most discerning of users who really want to see a difference when they look in the mirror. Yaffa has been personally involved in the range's creation, researching, monitoring, and testing throughout the entire production process.
You can rest assured each product in the Yaffa Zhav Beauty with Nature Skin Care range represents an effective combination of natural formulations. These work together with your body, giving you firmer, toned, younger-looking skin.
Type of Services:
Slimming Treatments

Zhav Dynamic Body Tone
Zhav Bentonite Clay Body Wrap
Location:
55 The Parade West, Kent Town, SA, 5067
Contact: 08 8362 0222
Website: Website Link Here
---
#5 – Dr George Balalis
Introduction:
They do things a little differently than most weight loss specialists. Rather than taking a pre-determined path, They is holistic, dynamic and founded on assessing your expectations, lifestyle and ongoing needs.
They won't automatically assume surgery is your best or only option. But, if surgery does happen to be your best path forward, you'll still have choices. Dr Balalis is unique in that he performs multiple types of weight loss surgery (all via keyhole), as well as offering medication and placing non-surgical Allurion Gastric Balloons.
And, regardless of what treatment option you choose, They're across all aspects of your care, at every stage of your journey. That means no third-party referrals or unfamiliar faces.
Within their one supportive space, you'll have access to our fully specialised and collaborative team of dietitians, bariatric general practitioners, psychologists, exercise physiologists, bariatric nurses, our surgeon—Dr Balalis and where needed, our anaesthetists and endocrinologist.
Type of Services:
DIET, LIFESTYLE & MEDICATION TREATMENT
ENDOSLEEVE (ENDOSCOPIC SLEEVE GASTROPLASTY)
GASTRIC BYPASS SURGERY
ALLURION GASTRIC BALLOON
Location:
149 WARD STREET, NORTH ADELAIDE SA 5006
Contact: 08 8164 6945
Website: Website Link Here
---
#6 – Cosmos Clinic
Introduction:
In the grand genetic lottery of birth, They all come into this world with different predispositions. Some of us are larger. Some of us are smaller. Some of us just have to look at gym equipment to get fit. Some of us put in hard work without ever getting far. But we all have one thing in common: the building blocks of beauty are right there, within us. The human body has immense potential, and if you know how to make its inner processes work for you, achieving lasting beauty isn't just a possibility – it's a natural consequence.
As an experienced multi-discplinary cosmetic surgery team in Australia, they master a range of techniques and procedures that reflect organic creation of beauty. Whether it be diminishing or redistributing body fat, boosting collagen production or establishing optimal muscle tone, we work with your body.
Their modern approach requires deep understanding of the myriad of bodily functions at play as well as extraordinary technical skills and a genuinely artistic eye for beauty. It should come as no surprise that Cosmos Clinic have attracted doctors who are right at the very top of their respective fields.
Type of Services:
Vaser Hi Def Liposuction
Vaser Liposuction
COOLSCULPTING
FAT DISSOLVING INJECTIONS
CELLULITE TREATMENT
Location:
163 Archer Street. North Adelaide, SA, 5006
Contact: 08 8267 5080
Website: Website Link Here
---
_

Read Also:

Top 10 Best Slimming Centres in Adelaide Australia

_
---
#7 – Melisa Byrne Naturopath
Introduction:
For most people, keeping up with everyday demands of work, family or study can be challenging as it requires a lot of motivation and energy. If you are often struggling with fatigue or anxiety, weight issues, poor sleep, hormone imbalances, digestive issues and just getting through the day, it is likely you are not living life to the fullest. As a degree qualified Naturopath and Metabolic Balance Practitioner® Melisa can help guide you towards optimal health by first doing an assessment of your health which is then followed up with diet and lifestyle recommendations (and sometimes nutritional and herbal medicine prescriptions) that are safe, efficacious and evidenced based. During the years that Melisa has been in clinical practice, she has enjoyed helping many people transform their health and wellbeing.
With over 10 years experience in clinical practice, Melisa has enjoyed helping many people transform their health and well being.
Type of Services:
Metabolic Balance
Naturopathy
Digestive Health
Women's Health
Autoimmune Health
Location:
Suite 1, The Clocktower, Cnr The Grove & Golden Way, Golden Grove, SA 5125
Contact: 8289 2800
Website: Website Link Here
---
#8 – Balanced Health Naturally Wellness Naturopath and Weight Loss Coach
Introduction:
Jeannette Scapens, founder of Balanced Health Naturally. She is passionate about supporting and empowering women, particularly in midlife and beyond, to transform your health, reclaim your energy, achieve and maintain your healthy goal weight and to feel better again naturally!
Although she can help with any health condition Weight Loss, Hormonal imbalances such as Peri- menopause and underactive thyroid are her specialities!
She is an accredited qualified Naturopath (Advanced Diploma Naturopathy), Certified Metabolic Balance® Nutritional and Weight Loss Practitioner, Certified Thyroid Recovery Practitioner, Certified Neuro Linguistic Practitioner/Coach, Hypnotist (Toni Everard Coaching), Eating Psychology Coach, Member of Complementary Medicines Association, B.A., wife and mother of 2 grown sons and furbabies Nala and Zorro.
Type of Services:
Weight loss Nutritional program
Metabolic Balance® Wellness program
Hypnosis & Neuro Linguistic Programing (NLP) for Lasting Positive Mindset changes
Location:
501A Brighton Road, Brighton, South Australia, 5048
Contact: 04 39828669
Website: Website Link Here
---
#9 – Healthy Inspirations Prospect
Introduction:
Healthy Inspirations was founded in Brisbane Australia in 2002. It was created to address the need of many women for an effective, personalised, affordable, supportive and lasting weight loss solution.
The company grew with the help of independent partners, owning their own business, in Australia and New Zealand.
The company operates a second brand called dietflex that it provides to health care and fitness professionals.
Type of Services:
Weight loss program (one-on-one coaching)
Location:
2/74 Prospect Rd, Prospect SA 5082, Australia
Contact: 07 3061 3330
Website: Website Link Here
---
#10 – Eve On 21
Introduction:
Recognizing that a beautiful complexion can provide a woman with a glow of confidence, their clinic has introduced the HydraFacial, LED light therapy, and medical grade chemical peels and Body Slimming treatment, which require minimal downtime, and some of which can be completed during your lunch break!
No matter your concern, their clinic nurses and highly trained specialists are here to guide you along your beauty and wellness goals with a tailored regime for the aesthetic enhancement of your face and body.
Type of Services:
COOLSculpting
ADELAIDE CANDELA LASER HAIR REDUCTION
CRYOPEN – SKIN TAG REMOVAL
Location:
Eve On 21 is located at 21 Alexander Avenue, Ashford SA 5035
Contact: 08 8490 3997
Website: Website Link Here
---
Have a Place to Recommend?
Your contribution is valuable to us! Are there any outstanding businesses that you believe should be added to our list? If so, please send your recommendations to us at [email protected]. Tropika Club will review your suggestions and update the list accordingly. Thank you for your help in making our list of businesses as comprehensive and accurate as possible.
---
Meanwhile, Check out Tropika Club's Ecosystem of Websites

Tropika Club Magazine – Tropika Club Magazine is a Singapore-based publication that features articles on a wide range of topics with a focus on local businesses and content for the region. The magazine emphasizes supporting local businesses through its #SupportLocal initiative, which includes coverage of everything from neighborhood hawker stalls to aesthetic clinics in town. In addition to highlighting local businesses, Tropika Club Magazine also covers a variety of local content, including beauty, lifestyle, places, eats, and what's on in Singapore and the Asia Pacific region.
Tropika Club Deals – Tropika Club Deals is a leading online deals and voucher shopping site in Singapore, offering amazing discounts on beauty, wellness, and fitness products and services. It's the perfect platform for customers who want to discover the best deals without having to commit to a specific appointment date and time. These deals are available at major beauty stores, facial salons, hair salons, and other brands in Singapore, with no minimum spend required. Choose from guaranteed discounted deals in the categories of hairstyling, hair removal, facial & aesthetics, body slimming, brows & lashes, nails & makeup, massage & spa or fitness & wellness. Tropika Club Deals is also ideal for customers who want to buy vouchers as gifts or to use for the future. So whether you're looking to save money on your next haircut or want to treat yourself to a relaxing massage, Tropika Club Deals has got you covered with the best voucher and coupon deals in Singapore!