Top 10 Best Car Workshops in Manila Philippines
Manila, the capital of the Philippines, is home to some of the best car workshops and garages in the country. With so many options available, it can be hard to determine which one is right for you. That's why we've put together a list of the top 10 best car workshops in Manila to help make your decision easier. Whether you need routine maintenance or major repairs on your vehicle, these workshops are sure to meet all your needs.
---
#1 – ValuePlus Auto Service
Introduction:
Your auto service of choice: well-equipped, professional, gives you value-for-money.
Whether you are a car owner looking for alternative to your casa or an entrepreneur exploring your next business opportunity, you came to the right place.
Type of Services:
Change Oil Package
Preventive Maintenance Servicing
Brake Repairs
Computerized Wheel Alignment
Wheel Balancing
Tire Mounting
Location: Along E. Rodriguez Sr. Ave, near Corner Banawe
Contact: +63 2 3413 8888 / +63 2 8521 8878 / +63 091 7625 1132
Website: Website Link Here
---
#2 – Rapidé 1 San Antonio Makati
Introduction:
Rapidé's quality assurance can be summed up in these words: CASA-quality services at affordable prices. Their team of skilled technicians, coupled with state of the art equipment, allow them to fulfil this vision. This vision is what they now refer to as the Rapidé Way, and it's something that separates them from every other competitor out there. Curious about the #RapidéWay and what makes it so good? Come and experience it for yourself!
Rapidé is born of a joint venture with Midas International. Being the largest auto service center chain in the world, Midas provided the basis for Rapidé's systems and procedures. This is among the things that helped them come up with the Rapidé Way. And it's something that they're proud of to this day. For 20 years, the Rapidé brand has stood the test of time. Here at Rapidé, your satisfaction is their guarantee.
Type of Services:
Brakes
Maintenance
Oil Change
Tires and Batteries
Location: 1166 Chino Roces cor. Estrella Ave, Makati City, Philippines
Contact: +63 02 8895 9486 / +63 090 5711 2339
Website: Website Link Here
---
---
#3 – Ben Car Service
Introduction:
Auto Repair Shop in Manila
Manila, Metro Manila
Type of Services:
Auto repair
Oil Change
Maintenance
Location: Manila, 1400 Metro Manila, Philippines
Contact: +65 11111111
Website: Website Link Here
---
---
#4 – Ziebart – CarSavers Makati
Introduction:
In 1972, Bathala Marketing Industries, Inc. (BMII) was incorporated as the exclusive Philippine Master Franchise of Ziebart International Corporation based in Troy, Michigan, USA. Ziebart is the world's #1 company in vehicle appearance and protection services since 1959 and is now available in over 1,200 service centers in 400 locations in 37 countries.
BMII is the Philippine pioneer and industry leader in premium automotive appearance and protection services that extend the life of vehicles. They have since built and earned a solid reputation for excellence and reliable workmanship in the automotive after-market industry by providing Philippine motorists with the highest quality products and services for over 50 years.
In 1981, BMII diversified its services, with the introduction of CarSavers, its complete automotive repair and body shop services. The company strives to enhance this reputation through constant close supervision and inspection, using highly trained, experienced technicians and the use of up-to-date techniques and equipment, plus the application of world quality standards learned from its Ziebart services, and an ingrained policy to continuously improve customer convenience and services with unique and innovative customer satisfaction programs.
What began as a small, one-service (rust-proofing) shop in 1972 has grown into one of the largest and trusted name in automotive services. The Department of Trade and Industry currently rates BMII as a FOUR-STAR automotive service shop. BMII has also been THRICE awarded the INTERNATIONAL FRANCHISE ASSOCIATION'S Most Distinguished Achievement Award. As "Best of Ziebart" and as "Ziebart International Dealer of the Year". Winning over 400 competing franchise locations in over 37 countries!
Type of Services:
Detailing
Car Restoration
Interior Protection
Exterior Protection
Films
Structural Protection
Repair & Maintenance
Location: 2226 Chino Roces Ave, MakatiCity, Philippines
Contact: +63 02 8818 7777 / +63 905 232 8637 / +63 919 098 3655
Website: Website Link Here
---
#5 – Auto Tech Car Care Center Manila
Introduction:
Established in 2003 with an aim to provide a vast coverage of automotive-related care and services.
Type of Services:
EFI Specialist
Performance Tuning
Automotive Electrical Troubleshooting
Preventive Maintenance Services
Location: 2000 Singalong Street, Manila, Philippines
Contact: +63 2 8404 3594
Website: Website Link Here
---
#6 – Delos Santos Auto Parts
Introduction:
to be a better you
Type of Services:
Shock Absorber
Coil Spring
Oil Change Service
Air Conditioning Service
OBD II Computer Consultation
Location: 14-A Naga Road, Vergonville Subdivision, Pulang Lupa Dos Las Piñas City. Las Piñas, Philippines
Contact: +63 0905 8400 671 / +63 0906 0885 507
Website: Website Link Here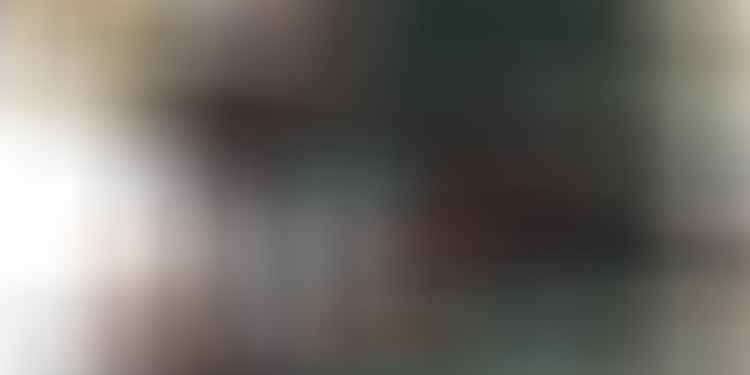 ---
Read Also:

Top 10 Best Wine Cellars in Manila

_

_ 
---
#7 – Wheelers Suspension Haus
Introduction:
Welcome to their auto repair shop. Whatever your needs may be, get in touch with them today for more details about their products and services, including an onsite mechanic. They will look forward to meeting you.
Type of Services:
Wheel Alignment Service
Car Repairing Service
Car Restoration Service
Detailing Service
Location: 65-A Nicanor Roxas Street, Santa Mesa Heights, Quezon City, 1114 Metro Manila, Philippines
Contact: +63 02 8743 1671 / +63 02 8397 8491
Website: Website Link Here
---
#8 – Zix Performance
Introduction:
Zix Performance Autoshop
Type of Services:
Car Detailing Service
Preventive Maintenance
Wheels Alignment
Oil Change Service
Specialist for 4WD
Location: 1508 Pedro Guevarra St., Manila, Philippines
Contact: +63 943 200 4390
Website: Website Link Here
---
#9 – Broadway Car Care Center
Introduction:
Broadway Car Care Center "Professional & Reliable Quality Full Service Car Care Service Since 1961″.
Experience total peace of mind and satisfaction that your car is in good hands. We will always look after your best interest!
"Car Care Done Right"
"Painting Done Right"
"NO Shortcuts"
Type of Services:
Preventive Maintenance Service
General Mechanical Service
Collision Body Repair & Painting
Genuine & OEM Parts
Insurance Claim Service & Sales
Location: 1232 United Nations Avenue, Paco, Manila
Contact: +63 917 527 3686
Website: Website Link Here
---
#10 – Motech Dimasalang
Introduction:
MotechDimasalang is an "after-warranty" auto repair shop that offers professional service at affordable prices. CASA quality service at a price you can afford for all your car maintenance services.
Type of Services:
Brakes Service
Change Oil Service
Wheel Alignment / Balancing
Nitrogen Refilling
Underchassis Repair
Transmission Dialysis
Tires & Batteries Service
Location: 1747 Dimasalang St. (inside Phoenix Gas Station), Brgy. 352, Zone 35,, Manila, Philippines, 1014
Contact: +63 995 924 8768
Website: Website Link Here
---
---