10 Facts that Reflect the True Cost of Living in Singapore
No Time to Read? Here's a Snappy Summary of This Article
Sky-High Rent: Singapore's average one-bedroom apartment rent can rival some luxury destinations, ranging from SGD 2,000 to SGD 3,000.
Savvy Dining Hacks: Discover wallet-friendly dining in hawker centers and local eateries with mouthwatering yet affordable options.
Housing Allocation: To balance finances, earmark around 30% of income for housing, reflecting Singapore's property market dynamics.
Transit vs. Cars: Public transport trumps car ownership due to Singapore's costly car-related expenses, making eco-commuting a wise choice.
Health Subsidies: Singapore offers healthcare subsidies and insurance to ease the burden of medical expenses, promoting well-being for all.
Financial Wisdom: Learn expense tracking, budget creation, and financial planning to thrive in Singapore's dynamic cost-of-living landscape.
Introduction
Singapore, the Lion City, is renowned for its stunning skyline, rich cultural diversity, and thriving economy. But beneath its glitzy facade lies a sobering truth – the cost of living in this island nation can be daunting. In this article, we delve into 10 eye-opening facts that reveal the true cost of living in Singapore. From housing to dining, we'll uncover the financial realities of this vibrant city-state. So, fasten your seatbelts as we take you on a journey through the economics of living in Singapore.
---
1. Sky-High Housing Costs
The high cost of real estate in Singapore is a well-known fact. The average price per square foot for a residential property in prime areas can easily rival the cost of a small car. This is due to a number of factors, including limited land, high demand, and strict government regulations.
The land area of Singapore is only about 720 square kilometers, which is about the size of New York City. This makes it one of the most densely populated countries in the world. As a result, there is a high demand for housing, which drives up prices.
The government also plays a role in the high cost of real estate. The government controls the supply of land by setting aside land for public housing, industrial use, and other purposes. This limits the amount of land that is available for private housing, which also drives up prices.
The high cost of real estate has made it difficult for many Singaporeans to own a home. The government has implemented a number of policies to make housing more affordable, such as the Build-to-Order (BTO) scheme and the Housing and Development Board (HDB) loan scheme. However, these policies have not been able to fully address the problem.
The high cost of real estate is a major challenge for Singapore. It is a major factor in the rising cost of living and it is a barrier to homeownership for many Singaporeans. The government is aware of the problem and is working to address it. However, it is a complex issue and there is no easy solution.
2. The Strain of Transportation
While Singapore boasts an efficient public transportation system, owning a car can be financially taxing. With the Certificate of Entitlement (COE) system, which requires motorists to bid for the right to own a car, the price tag on four wheels can skyrocket, making public transit the more economical choice for most.
---
---
3. Dining Out Dilemma
Singapore is a food lover's paradise, but dining out frequently can take a toll on your wallet. The city's hawker centers offer delicious and affordable options, but indulging in the vibrant restaurant scene can quickly escalate your monthly expenses. Budget-conscious locals often balance culinary adventures with home-cooked meals.
4. The Education Equation
Providing a quality education for your children is a priority for many Singaporean parents. However, international schools and private tuition can come at a steep price. This commitment to education reflects the city-state's emphasis on nurturing talent and excellence, but it also adds to the overall cost of living.
5. Healthcare Hustle
Singapore has a reputation for having world-class healthcare, but this quality comes at a cost. Citizens enjoy subsidized healthcare through the Medisave scheme, which is a compulsory savings plan that all Singaporeans and Permanent Residents (PRs) contribute to. However, expatriates and foreigners are not eligible for Medisave and may face higher medical bills.
Private health insurance is a common way to bridge the gap between the cost of healthcare and what is covered by Medisave. However, private health insurance can be expensive, and not all policies will cover all medical expenses. As a result, it is important to carefully research different policies before choosing one.
The image you sent shows a bottle of Full Spectrum Pumpkin Seed Oil from Planetary Herbals. This product is not covered by Medisave or private health insurance, so the cost would be fully borne by the individual.
6. The Entertainment Expense
Singapore offers a vibrant nightlife and entertainment scene, but it can dent your budget. From tickets to concerts and theater performances to a night out on the town, entertainment expenses can accumulate quickly. Residents often find creative ways to enjoy leisure activities without breaking the bank.
_

Read Also:

6 Things Everyone Gets Wrong About Cats

_
7. Impressive but Pricey Shopping
Orchard Road is a shopper's paradise, with a wide variety of stores to choose from, from high-end designer brands to affordable local boutiques. Whether you're looking for the latest fashion trends or unique souvenirs, you're sure to find something to your liking on Orchard Road.
However, it's important to be mindful of your budget when shopping on Orchard Road. The prices can be steep, so it's important to set a spending limit before you start browsing. If you're on a tight budget, there are still plenty of ways to enjoy Orchard Road without breaking the bank. You can find discounts and promotions at many stores, or you can visit the many street markets that line the road.
Savvy shoppers in Singapore know that finding the right balance between splurging and saving is key to retail therapy. By setting a budget and doing your research, you can enjoy all that Orchard Road has to offer without overspending.
8. Taxes and the CPF System
Singapore's taxation system is often lauded for its simplicity and efficiency. The standard personal income tax rate is 22%, and there are no capital gains taxes or wealth taxes. However, there are a few other taxes that you may need to pay, such as Goods and Services Tax (GST), property tax, and motor vehicle tax.
In addition to taxes, you will also need to make mandatory contributions to the Central Provident Fund (CPF). The CPF is a social security savings scheme that helps you to save for retirement, housing, and healthcare. The contribution rates are tiered based on your income, and they are split equally between you and your employer.
The CPF can impact your take-home pay, but it is important to remember that it is a long-term investment in your future. By understanding how the CPF works, you can make sure that you are saving enough for your retirement and other financial goals.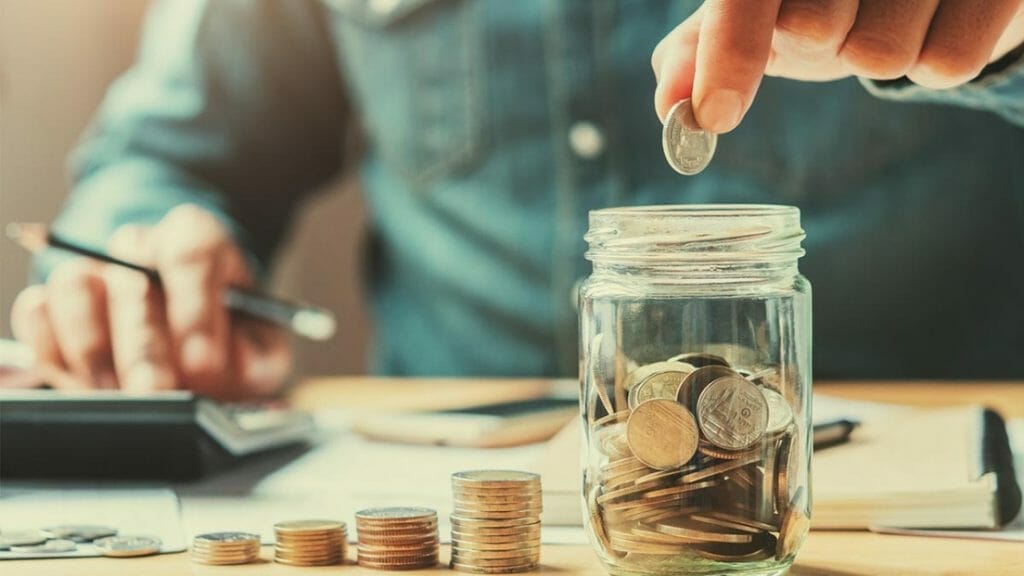 9. The Pursuit of Savings
Singaporeans are known for their prudent financial habits. With the rising cost of living, saving money becomes a vital part of daily life. From meticulously budgeting for expenses to exploring investment opportunities, residents navigate the financial landscape with a keen eye on securing their future.
10. Balancing Act
Living in Singapore demands a delicate balance between enjoying its offerings and managing the financial challenges. While the cost of living may seem high, the city-state also offers a wealth of opportunities and experiences. Finding your equilibrium in this dynamic environment is the key to thriving in Singapore.
Conclusion
Singapore is undoubtedly an expensive city to call home, but it's also a place where dreams can come true. By understanding the financial landscape, budgeting wisely, and embracing the city's myriad of opportunities, residents and expats alike can navigate the true cost of living while savoring all that this remarkable city has to offer.
Frequently Asked Questions (FAQ)
Q: What is the average monthly rent for a one-bedroom apartment in Singapore?
A: The average monthly rent for a one-bedroom apartment in Singapore varies but is approximately SGD 2,000 to SGD 3,000.
Q: Are there any cost-saving tips for dining out in Singapore?
A: Yes, you can save on dining by exploring hawker centers and local eateries offering affordable and delicious meals.
Q: What percentage of income should one allocate for housing in Singapore?
A: It's recommended to allocate around 30% of your income for housing in Singapore to maintain financial balance.
Q: How does the cost of public transportation compare to owning a car in Singapore?
A: Public transportation in Singapore is generally more cost-effective than owning a car due to high car-related expenses.
Q: Are there government subsidies available for healthcare expenses in Singapore?
A: Yes, Singapore offers various healthcare subsidies and insurance schemes to help manage healthcare expenses.
Q: What are some effective ways to save money and budget wisely in Singapore?
A: To save and budget wisely in Singapore, consider tracking your expenses, creating a budget, and exploring financial planning tools.
---
Have an Article to Suggest?
Tropika Club is always looking for new and exciting content to feature in their magazine and they value the input of our readers. If you have any noteworthy content or articles that you believe would be a great addition to Tropika Club's magazine, we are open to suggestions and encourage you to reach out to us via email at [email protected]. By doing so, Tropika Club values your expertise and knowledge in the matter and appreciates your willingness to help. We will review your recommendations and update our list accordingly
Meanwhile, Check Out Tropika Club's Ecosystem of Websites
Tropika Club Magazine – Tropika Club Magazine is a Singapore-based publication that features articles on a wide range of topics with a focus on local businesses and content for the region. The magazine emphasizes supporting local businesses through its #SupportLocal initiative, which includes coverage of everything from neighborhood hawker stalls to aesthetic clinics in town. In addition to highlighting local businesses, Tropika Club Magazine also covers a variety of local content, including beauty, lifestyle, places, eats, and what's on in Singapore and the Asia Pacific region.
Tropika Club Deals – Tropika Club Deals is a leading online deals and voucher shopping site in Singapore, offering amazing discounts on beauty, wellness, and fitness products and services. It's the perfect platform for customers who want to discover the best deals without having to commit to a specific appointment date and time. These deals are available at major beauty stores, facial salons, hair salons, and other brands in Singapore, with no minimum spend required. Choose from guaranteed discounted deals in the categories of hairstyling, hair removal, facial & aesthetics, body slimming, brows & lashes, nails & makeup, massage & spa or fitness & wellness. Tropika Club Deals is also ideal for customers who want to buy vouchers as gifts or to use for the future. So whether you're looking to save money on your next haircut or want to treat yourself to a relaxing massage, Tropika Club Deals has got you covered with the best voucher and coupon deals in Singapore!