Top 10 Brows & Lashes Salons In South East Singapore
The sun, the sand, the sea. Southeast Singapore is home to some of the city's most charming and historical locales like Marine Parade, Marine Terrace, Sigplap Road, and Guillemard Road. So why not pop by one of these Top 10 Brows & Lashes in the elegant neighbourhoods of Southeast Singapore selected by Tropika Club.
---
#1 Spa Aperial Beauty Hair and Nail (Marine Parade)
Introduction:
Face, Body, Spa & Nail indulgences are professionally offered by their friendly Certified Experience Therapists and Beauticians.
Spa Aperial offers a wide variety of High Technology Germany Facial Treatment such as their Signature Elight Skin Tightening, Cold Blue LED Anti Acne Treatment, Oxygen Infusion Jet, Far Infrared Anti Wrinkle Treatment and Permanent Elight Hair Removal & Whitening Treatment. Get in shape with their 3 in 1 Thala Slim and JAMU Tummy Trimming. Let the skilled hands rub and knead out aches and stress.
They promised to fulfil complete wellness with the Best Services, Quality Product and Edge Cutting Technology for you to achieve the results you desire. Leave behind the chaos and stress and let they take care of you to attain the perfect balance of Body, Mind & Soul.
The Treatments:
120 mins Korean 6D Eyebrow / Eyeliner Embroidery
Eyebrow Embroidery is the modern solution to uneven brows and having a good eyebrow is what men and women want. It removes the trouble of drawing your brows evenly every morning and makes your daily makeup routine much easier and faster.
Their Korean 6D eyebrow embroidery microblading technique is a relatively new and using the thinnest needles to produce thin, fine and crisp hair brows. You can save time in the mornings and still look fresh and ready to seize the day. We use the latest eyebrow embroidery technology from South Korea to give you the most natural-looking brows that can last for a couple of months! Check their Instagram and Facebook page for the latest designs.
Check them out at:
Location: Marine Terrace, #01-51 Block 58, Singapore 440058
Hotline: +65 6348 8343
---
#2 The Organic Room
Introduction:
With attention to detail and quality, this is a place where you can escape from the city life to indulge in a pampering and tranquil beauty experience. Led by holistic facialists, Sharifah Fazzeleen, sessions are designed to be extraction-free, massage-based and using only cruelty-free, safe and organic certified ingredients.
Paying special attention to each client's individual needs, they carefully select potions, serums, oils that are botanical, certified organic and environmentally friendly. Our skin is the largest organ and they only want the most gentle and result-driven skincare used during the session. Their collection of products brings science and nature into the modern skincare mix. They make sure no harsh and harmful chemicals are in their products. They believe that nature's healing power can truly heal the skin and yet transformation goes beyond just our skin but our overall well-being and the environment too. Check their Instagram and Facebook page for the latest designs.
The Treatments:
EYEBROW SHAPING
20 minutes
Your outfit won't be complete without the eyebrows on point. Get it trimmed, tweezed and perfectly shaped with our 20 min eyebrow shaping treatment.
Check them out at:
Location: Bugis Cube, 470 North Bridge Rd, #04-03, Singapore 188735
Hotline: +65 8808 4786
---
#3 Avone Beauty Secrets (Kallang Wave Mall)
Introduction: Avone Beauty Secrets (ABS) is the only Beauty and Embroidery Faceworks Chain in Singapore to receive recognition from the prestigious International Beauty And Health General Union of Korea.
They have been recognized for their revolutionary Embroidery Techniques which are the results of an extensive research together with the International Semi-Permanent Association in Korea. Each unique embroidery technique uses different (Korean Manufactured) specialized embroidery needle blades specifically designed to enhance the delivered techniques giving amazing results.
The ever-popular ABS 6V Korean Virtual Brows Embroidery has won the hearts of the Beauty editors, judges and readers. They are honoured to receive the Singapore Women's Weekly Spa Award 2016 & 2017 for having the Best Korean Brows Embroidery.
Taking Brows Embroidery to the very next level – we are excited to introduce their latest breakthrough in Eyebrow Embroidery – ABS 9V Ultimate Virtual Brows Embroidery. This revolutionary technique is absolutely gentle yet powerful. Delivers incredibly natural results with many significant breakthroughs and benefits. It has got the most popular E-magazine Daily Vanity beauty editors' attention to find out more about it and has recently won the Harper Bazaar's Spa Award 2018 & 2019 for Best Brows Construction and Singapore Women Weekly 2018 & 2019 Spa Award for Best Korean Brows Embroidery.
They have been in the Beauty and Embroidery Faceworks business for about 18 years and they are proud to be one of the leading Professional Beauty & Embroidery FaceWorks Chain in Singapore. Everyone at ABS strive to do their best at areas which they are good at and they take pride in their profession. Check their Instagram and Facebook page for the latest designs.
The Treatments:
9V Ultimate Virtual Brows Embroidery
Taking brows embroidery to the very next level – we are very excited to introduce our latest breakthrough in eyebrow embroidery.
ABS 9V Ultimate Virtual Brows Embroidery.
This is the result of extensive research into technique development with the International Semi-Permanent Association in Korea. The end result? Incredibly natural brows and absolutely gentle technique!
6V Korean Virtual Brows Embroidery
This leading-edge embroidery technique uses the "6V Avant-Garde Embroidery Needle Blade" that is specifically designed to give greater precision to create softer and finer hair brow strokes. It causes minimal procedure pain and requires lesser maintenance for a longer period of time.
4D Korean Eyebrow Embroidery
Avone Beauty Secrets presents to you the solution to stepping out with beautifully-shaped brows – 4D Korean Eyebrow Embroidery.
A product of extensive research with the International Semi-Permanent Association in Korea, and recognized by the International Beauty & Health General Union of Korea. The 4D Creative Brows Technique uses a Special Curved Embroidery Needle Blade so that natural pigments are applied onto the epidermis.
Check them out at:
Location: 1 Stadium Pl, Kallang Wave Mall, #01-50, Singapore 397628
Hotline: +65 6702 7880
---
#5 Secret Beauty
Introduction: They provide nails and lash services. For the best results, they use only quality products with the latest techniques.
The Treatment: Eyelash extensions are a cosmetic application used to enhance the length, curl, fullness, and thickness of natural eyelashes. The extensions may be made from several materials including mink, silk, synthetic, human or horsehair. The main method of applying the extensions is by using a cyanoacrylate adhesive to apply the extension(s) to the natural lash 1-2 mm from the base of the natural eyelash, never making contact with the eyelid. Check their Instagram and Facebook page for the latest designs.
Check them out at:
Location: 511 Guillemard Road, Grandlink Square, #02-33, Guillemard Rd, Singapore 399849
Hotline: +65 6841 1940
---
---
#5 Sophia Brow House
Introduction: Sophia Brow House, they expertise in eyebrow embroidery is well known and popular among customers. Having 7 years of experience has comforted people of all ages to entrust their fame of looks in their hands. Not just Eyebrow Creator, other beauty services are available. SOPHIA BROW HOUSE is definitely your modern beauty guru. Sophia Brow House specializes in Eyebrow Embroidery. They offer a range of exquisite Eyebrow services. Their highly dedicated experts also offer Eyeliner and lip enhancing services.
Sophia, their Design Director, is a world-renowned Creative Eyebrow Tattooist. She and her team have helped countless customers in improving their appearances over the years. Whether it's a gala dinner or social affair, they cost-affordable eyebrow treatments are designed to truly enhance your appearance. or even eyelash extensions. Sophia Brow House is your source for the best in eyebrow embroidery and facial rejuvenation Whether you need manicures, pedicures, eyebrow treatments, or even eyelash extensions, Sophia Brow House is your source for the best in eyebrow embroidery and facial rejuvenation. Check their Instagram and Facebook page for the latest designs.
The Treatment:
Eyebrow Embroidery (2D)
Do you want shapely, attractive eyebrows? What better than Sophia Brow House for a refreshing and striking appearance. Their 2D eyebrow embroidery technique, now offered to you in Singapore, assures a natural look with fuller eyebrows. By adding coloured pigments to your brow area, we make your eyebrows look fuller and well-defined. Their pigment comprises natural grey and brown shades, out of which we will choose the appropriate colour to match your eyebrow colour to give you the desired look.
If you seek to remedy your thin brow hair, their 2D eyebrow embroidery will offer the perfect solution to you. With this painless procedure, you will obtain shape, fullness and symmetry, thus obtaining elegant, natural-looking eyebrows.
Check them out at:
---
#6 Perfect Brow House
Introduction: Perfect Brow House specialises in designing creative 3D eyebrow and beauty products. With eyebrow specialist with more than ten years of experience and is famous for reputation in Flowerpod. Perfect Brow House is not the usual expectation of a fancy shop front. instead, it is more of your average neighbourhood shop with no rooms, but it is air-conditioned and has string curtains at the entrance for minimal privacy. Most importantly, the ambience is bright and clean. Check their Instagram and Facebook page for the latest designs.
The Treatment:
6D Creative Eyebrow Embroidery
6D Creative Eyebrow Embroidery is the latest improvised procedure of 3D Eyebrow Embroidery which strokes are finer and dense – stimulating the look of real eyebrow hair. Although it uses the same technique of 3D Eyebrow Embroidery, results are more natural-looking. Creative Eyebrow Embroidery is a semi-permanent technique using colour pigment drawn onto the skin with natural feathering of hair-like strokes creating a beautifully designed brow – but with 6D Creative Eyebrow Embroidery, it is created with much more precise strokes and skill.
Creative Eyebrow Embroidery
Creative Eyebrow Embroidery is a semi-permanent technique using colour pigment drawn onto the skin with natural feathering of hair-like strokes creating a beautifully designed brow – but with 6D Creative Eyebrow Embroidery, it is created with much more precise strokes and skill.
Check them out at:
Location: 60 Paya Lebar Rd, Paya Lebar Square, #02-02, Singapore 409051
Hotline: +65 6352 7012
---
#7 Hanna – Korean Makeup Artist
Introduction: Having been brought up in Korea, a society with very strong emphasis on beauty, she realised enjoy working with her hands, especially for the purpose of bringing emotions, feelings and trends into makeup, beauty and style. She decided to get trained and certified to be a professional makeup artist at the famed SBS Broadcasting Academy Beauty School in Seoul, Korea. Now she is a makeup artist happily based in Malaysia & Singapore, and she hopes to introduce Korean style makeup to anyone who's interested.
Korean makeup emphasizes a natural makeup look, which usually takes more time and effort as we try to make it look like no makeup at all! It's definitely not as simple as it looks. Check their Instagram and Facebook page for the latest designs.
The Treatments: Hanna-Korean Makeup Artist is based on the package of the set series like Wedding makeup, Bridal makeup, Daily simple makeup which includes Eyebrow trimming, Korean / Japanese-brand eyelash extensions
Check them out at:
---
#8 The Brow & Beauty Boutique
Introduction: The Brow & Beauty Boutique was established in September 2013 by Madam Apple Sun, who has accumulated more than 25 years of working experiences in the field of half permanent make-up industry.
Madam Apple Sun's forte & interest has always been able to share her vast expertise to enhance her client's aesthetic appearances – particularly in the area of eyebrow embroidery. She is a strong believer to an old saying – "Eyes are the window to the Soul". Hence, she firmly advises her clients and friends that one of the first aesthetic appearances to be enhanced is always on our Soul – The Eyes.
Madam Apple Sun's earnest character has gained many friends over-time. However, her artworks and skillset in the field had highly reputed even more fans in the eyebrow embroidery industry and had managed to amass a huge number of friends-fans-clients over last two decades. Of whom, well-known amongst Beauty Bloggers & Influencers – Tammy Tay, Rachael Wong, Berlin Ng etc, had also visited her boutique. After her consultancy and a stroke of her skillset, all her customer's left with upmost satisfaction as the results of their eyebrow embroidery artworks were remarkable!!! Check their Instagram and Facebook page for the latest designs.
The Treatment:
Micro-Blading (6D) Embroidery
Fine line strokes with an overlap of layering in the direction of the growth of your brows which blends into your eyebrows to give it a natural and realistic look. A 0.18 cm super tiny rows of needles made into a slim blade for the micro-blading to create the thinnest line possible to mimic your real eyebrow hair to make it look as natural as possible. Lasting for 1-2 years.
Micro-blading is recommended for people who want to achieve natural brows without looking like it is drawn. we use the finest blade to create realistic strokes.
Painless & Safe
Lesser downtime ( 2-3 days)
Minimal peeling
Fast recovery
Misty Powered Embroidery
Using different shades of pigment colours, ranging from lighter to a darker tone to create a soft, misty , powder filled brow similar to the look of makeup. This way the brows stays in high definition while looking very natural. Minimal skin peeling, faster recovery and high colour retention rate with this technique. Last up to 2 years.
Misty-Powdered Embroidery is recommended for people who want to achieve soft powdered make up look, good for coverage.
Painless & Safe
No downtime
Minimal skin peeling
High colour retention rate
(HYBRID) Micro-Blading Embroidery + Misty
One of the most popular services requested by customers
Combining the Powder Gradient Effect embroidery and Micro-Blading embroidery for a more defined look with longer-lasting results.
It should last 2-3 years according to one's condition.
For oily/dry skin clients with sparse hair asymmetry or holes, it is highly recommended to do this type of hybrid brows.
Check them out at:
---
---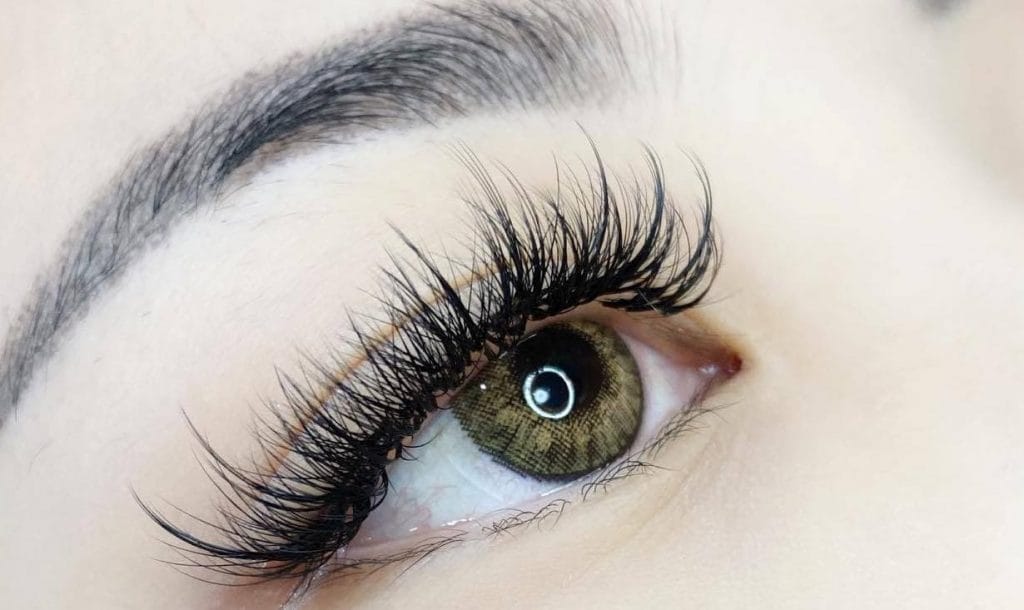 #9 HighBrow
Introduction: The literal meaning of 'Highbrow' is that of something which is 'highly intelligent and highly cultured'. With this, HighBrow aptly conveys a feel of the people who will be drawn to the services and the establishment providing them. HighBrow epitomizes the total customer experience that befits the clientele it wants to attract as well as the leading and trusted brand that it will create in the industry. Check their Instagram and Facebook page for the latest designs.
The Treatments:
Eyebrow Embroidery Services
Brow Enliven is a long-lasting eyebrow embroidery/brow treatment that produces more natural, more finely detailed eyebrows than other brow treatments.
Based on the majority of customer's feedback, Brow Enliven's eyebrow embroidery is no more painful than tweezing, 80% of the customer's feedback stated that they did not feel anything at all during the process. In addition, for customers with sensitive skin, a mild anaesthetic cream can be applied to minimize any discomfort.
Each customer's choice of colour, shape, experience and aftercare varies, thus the Brow Enliven is able to last 6 to 9 months for the first session, with a touch up within 6 months from the first session, it can be extended to 1.5 years to 2 years depends on individual's skin condition.
Eyelash Extension Services
Eyelash extensions are semi-permanent eyelashes attached to each natural lash individually, to create beautiful looking lashes and have more focus on your eyes. In Highbrow, we are using professional lash glue and highly-trained lash specialists, with lashes of different length, thickness and curl type to meet the various needs of customer.
The touch-up session is to fix the loose strand, it is strictly within 2 weeks from the first full session. With the touch-up, the lash extensions can last up to 1 month.
Check them out at:
---
#10 Lash Play
Introduction: Lash Play is dedicated to making every woman look beautiful with consistent quality layered lash extensions. They understand that each individual woman's style and eyes are unique, hence their certified lash artists will conduct thorough consultations with every client taking into consideration current health of your natural lashes, to help determine what length, curl, and lash style would best suit your eyes.
They take pride in maintaining a high standard of hygiene; they sterilize their equipment after every single lash appointment. They also value your privacy, each room is fully partitioned so you can enjoy a good lash nap! The application procedure is relaxing that most clients even fall asleep. Many wake up amazed to see how gorgeous their new lashes look because they work every set to perfection. They promise you will love your new and improved lashes, They are confident that the results will speak for themselves!
After getting your lashes done at Lash Play, you will notice a change in your daily beauty routine. You will easily shave off a few minutes, means you have more time to snooze and rack up more beauty sleep! There is no longer a need to apply mascara, utilise an eyelash curler and even drawing eyeliner. With proper technique, eyelash extensions can prevent damage to your natural eyelashes normally caused by eyelash curlers and/or heavy mascara application.
Rest assure that they offer their beauty clients a set of truly gorgeous eyelashes extensions to enhance and provide a renewed sense of confidence. We welcome the opportunity to serve you and earn your trust! Check their Instagram and Facebook page for the latest designs.
The Treatment:
Elleebana Lash Lift (40mins) $58
This service is for clients that are pleased with the length of their natural lashes but want a semi-permanent curled, enhanced mascara look. This semi-permanent treatment that gives your natural lashes an illusion of perfectly curled lashes with added definition. It will look as if you used a really good eyelash curler, only this lift lasts for 6 to 8 weeks!
At Lash Play, they use a unique layering technique to create beautiful and natural looking eyelash extensions. They divide your lashes into different layers, along with combination of various lash extensions lengths to create a mascara effect. Type and style of lashes will be carefully determined after consultation with you.
Classic Single Strand Eyelash Extension (90mins) $98
3D Volume Eyelash Extension (150mins) $148
Camellia Eyelash Extension (150mins) $158
TuTu Volume Eyelash Extension (150mins) $178
Check them out at:
Location: 55 Siglap Rd, Siglap Centre, #02-31, Singapore 455871
Hotline: +65 8328 8789
Website: https://lashplay.com.sg/
---
Have a Place to Recommend?
Your contribution is valuable to us! Are there any outstanding businesses that you believe should be added to our list? If so, please send your recommendations to us at [email protected]. Tropika Club will review your suggestions and update the list accordingly. Thank you for your help in making our list of businesses as comprehensive and accurate as possible.
---
Meanwhile, Check out Tropika Club's Ecosystem of Websites
Tropika Club Magazine – Tropika Club Magazine is a Singapore-based publication that features articles on a wide range of topics with a focus on local businesses and content for the region. The magazine emphasizes supporting local businesses through its #SupportLocal initiative, which includes coverage of everything from neighborhood hawker stalls to aesthetic clinics in town. In addition to highlighting local businesses, Tropika Club Magazine also covers a variety of local content, including beauty, lifestyle, places, eats, and what's on in Singapore and the Asia Pacific region.
Tropika Club Deals – Tropika Club Deals is a leading online deals and voucher shopping site in Singapore, offering amazing discounts on beauty, wellness, and fitness products and services. It's the perfect platform for customers who want to discover the best deals without having to commit to a specific appointment date and time. These deals are available at major beauty stores, facial salons, hair salons, and other brands in Singapore, with no minimum spend required. Choose from guaranteed discounted deals in the categories of hairstyling, hair removal, facial & aesthetics, body slimming, brows & lashes, nails & makeup, massage & spa or fitness & wellness. Tropika Club Deals is also ideal for customers who want to buy vouchers as gifts or to use for the future. So whether you're looking to save money on your next haircut or want to treat yourself to a relaxing massage, Tropika Club Deals has got you covered with the best voucher and coupon deals in Singapore!