4 Signs that you are developing Hormonal Acne
Do you wake up looking tired or with dull skin?
You may not look the same when you wake up every morning. On some days, there's an enviable glow on your face, and you are just okay on other days, you look completely sapped of energy as if you burned midnight oil the previous night.
OH MY GOD !! this is a common reaction to us waking up with breakouts in the morning, and you look at yourself in the mirror, you can't believe that your face looked so ugly. Acne can be particularly frustrating for adults. One of the bigger lies of teenage-hood is then when you get older; your acne will go away. Instead, you have got different hormones going on in your body which make your skin oily/ This hormone imbalance can cause acne to form. Are you curious how does hormonal acne happen? No worries, the Tropika Team is here today to share with you more details about it.
What is Hormonal Acne?
Hormone acne is exactly like acne tied to fluctuations in your hormones system. Hormonal acne can affect adults of any age. It's estimated that 50 per cent of women age 20 to 29 have acne it and also will affect about 25 per cent of woman age between 40 to 49.
Several factors may contribute to this, which including menstruation and menopause. .Acne occurs when your follicles become plugged with oil and dead skin cells. It usually will cause whiteheads,blackheads or pimples. Women tend to get adult acne more than men do. If you're getting acne as an adult, it is likely due to one of the following signs.
Menstrual cycle
This is the most common period which women experience fluctuations in their estrogen and progesterone. Several hormones within the body control your menstrual cycle, the average cycle lasts about 28 days, and on those days, your hormones level will change. Period acne is different than the typical acne that you may experience on a normal day. These breakouts of pimples usually appear on the lower chin or cheeks. They are typically red, inflamed raised bumps that rarely develop into a white head.
Family History
Some close blood relatives, such as your parents, brother or sister, have acne? One of the family members may have a genetic predisposition for acne. People who have this predisposition be more likely to get adult acne, so if self -care remedies don't clear your acne, you must see primary care doctor.
Stress
Depression and anxiety will cause a lot of side effects. When you are stressed your body will produce more androgens. These hormones stimulate the oil glands and hair follicle in the skin, which can lead to acne. This explains why acne can be an ongoing problem when we found ourselves under constant stress.
Hair and Skin Care Product
Our daily care products play an essential role in our everyday lives. Sometimes it might cause you to have more skin problems. If you have adult acne, you should choose and read through all the labels on your skincare and hair care products carefully. Do Make sure that your products are non-comedogenic, non-acnegenic, oil-free and won't clog pores. These products are least likely cause acne.
Next, I will list out some of the common skincare ingredients that are making you break out
Salicylic acid –should use sparingly, otherwise might be too harsh on acne, can be used in small doses as a spot treatment
Exfoliating beads – gently sloughing away dead skill cells, harsh exfoliating may actually be what causes acne and irritation. This is because they inflame the skin and make the condition worse and more protracted.
Fragrance – Do not use scented products on your face, fragrance and perfumes can be found over the counter washes and scrubs toward acne-prone skin.
Coconut oil – it is occlusive and thick; hence, this kind of oil will clog pores easily.
References:
---
Meanwhile, check out Tropika Club's Ecosystem of Websites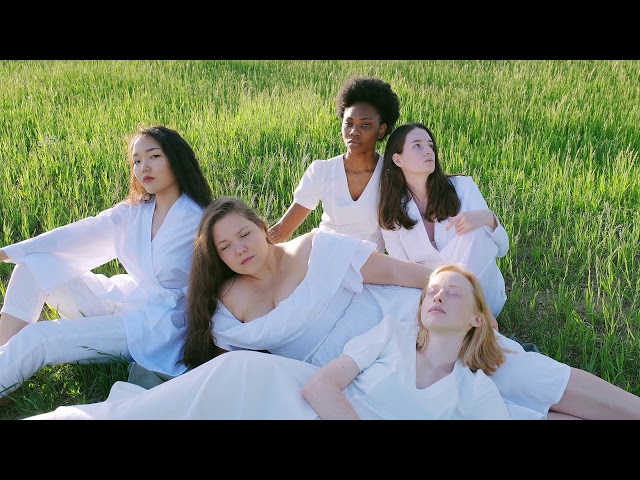 TROPIKA CLUB DEALS
Search for the best voucher and coupon deals with up to 5% cashback
TROPIKA CLUB BOOKINGS
Discover and book services at amazing off-peak discounts.
TROPIKA CLUB MAGAZINE
Get the latest scoop on beauty, wellness, eats and all things Singaporean.
Tropika Club Deals – Search for the best voucher and coupon deals. Tropika Club Deals is ideal for customers who want to discover the best deals without having to commit to a specific appointment date and time. Deals allow customers to buy vouchers and coupons in advance and to arrange the appointment directly with the merchant or business. Customers can also buy vouchers as gifts or to use for the future.
Tropika Club Bookings – Discover and book services at amazing off-peak discounts. Tropika Club Bookings is ideal for customers who want to see the full selection of a merchant or business. Customers can search by merchant or service categories and then choose from a full range of service offerings. Customers can also see if there are any off-peak discounts for the selected service(s). Customer will book the appointment for the specific date and time.
Tropika Club Magazine – Get the latest scoop on beauty, wellness, eats and all things Singaporean. Tropika Club Magazine crafts and curates articles for the discerning Singapore male and female. We provide up-to-date articles on Beauty and Vogue for gals, and articles on Grooming and Style for guys. We also cover local Singaporean content under City. Supporting Tropika Club's vision to bring the best beauty, wellness and fitness services to our visitors, we also have a review section on the best services and selections under Top Picks. This features the Top 10 rankings for your beauty and wellness salons based on the various regions in Singapore.
Good read about hormonal acne especially for ladies.