7 Answers to Your Burning Questions About Niacinamide
You're sure to have heard of niacinamide by now: Vogue even called it skin care's new powerhouse ingredient. To start, niacinamide is a form of vitamin B, and labels of a few of the top-selling skincare products brandishes the ingredient, every brand from The Ordinary to Dr Jart+. And most brands say that it can work on most skin types, from dry skin to sensitive skin. So, you may know a thing or two about vitamin C, but here's what you need to know about the hype behind this form of vitamin B. Here are Tropika Club's 7 Answers to Your Burning Questions About Niacinamide.
1. What is niacinamide?
Niacinamide is one of two forms of vitamin B-3 (niacin), the other being nicotinic acid. It's sometimes referred to as nicotinamide. This form of Vitamin B is an essential nutrient for the body: if you have a vitamin B3 deficiency, you can experience disorders of your skin, kidneys, and even your brain.
2. How Does Niacinamide Works?
Topical niacinamide has been touted as an 'It' skincare ingredient to treat skin conditions such as acne and eczema. It's said to have anti-aging effects too. That's because scientists think that niacin (by extension niacinamide and nicotinamide) is a precursor to two molecules: nicotinamide adenine dinucleotide (NAD+/NADH) and nicotinamide adenine dinucleotide phosphate (NADP+).
The two are crucial biochemical cofactors that regulate the chemical reactions of your cells, helping them function normally, regenerate, and repair the damage. Without NAD+, a lot of the cell's essential reactions can't occur. So, niacinamide allows your body to make more NAD+, which improves epidermal cell turnover.
That process can help your skin absorb and neutralise even more free radicals too. NAD+, courtesy of niacin (and niacinamide), can provide extra electrons to free radicals, preventing them from wreaking more havoc.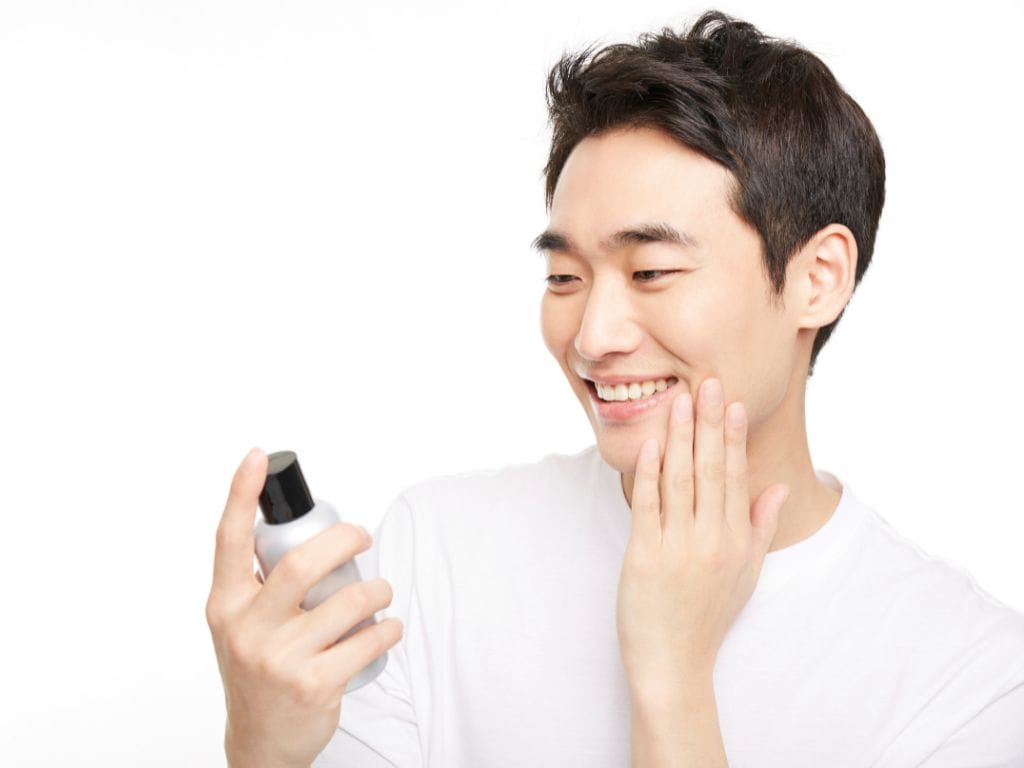 3. What benefits does niacinamide offer?
Niacinamide walks the talk. There is a whole slew of benefits that niacinamide can offer. It helps build your natural skin barrier, the ceramide barrier, improving moisture retention on your skin. It regulates the oil production of the sebaceous glands. As it keeps your skin smooth and moisturised, you might even see reduced pore size as they return to their natural size.
With its ability to absorb free radicals, topical niacinamide can help protect your skin from various oxidative stress too. It can simultaneously promote cell-reproduction and protect them from ultraviolet rays, pollution, and toxins. That's why it can help reduce signs of sun damage that comes with ageing. There is research pointing to reduced fine lines and wrinkles with the help of a 5 per cent niacinamide solution.
One of the biggest benefits of niacinamide is that it can treat uneven skin tone and minimises inflammation and redness. Niacinamide can treat hyperpigmentation by enhancing your skin's collagen production. There is scientific evidence showing that 5 per cent niacinamide concentrations could help lighten dark spots. That's why some skincare experts recommend using topical niacinamide for acne, or even inflammatory forms of acne such as papules and pustules.
---
---
4. How can I maximise the beneficial effects of niacinamide?
Think about the big picture. Niacinamide is versatile in the sense it can treat a wide variety of skin woes. So pairing topical niacinamide with peptides, ceramides, and hyaluronic acid can help ensure optimal skin health. Though remember to use products with lower concentrations of niacinamide because high concentrations do cause skin irritation.
Peptides can help signal your cells to create more collagen. Ceramides lock in moisture and help protect your skin against bacteria, pollution, and other environmental damage. Hyaluronic acid, in the meantime, provides hydration and improves texture. So niacinamide is perfectly positioned to maximise each of those skincare ingredients.
If you're thinking of busting away dark spots and hyperpigmentation, you can find other skin-brightening ingredients. Think of kojic acid, a by-product of rice fermentation that can be naturally derived from mushrooms as well. Or, try pairing niacinamide with tranexamic acid, a man-made derivative of the amino acid lysine.
5. Can you eat niacinamide rather than apply it?
You can actually get niacinamides orally through the foods you eat. However, applying it to your skin is still the best way to deliver the benefits of niacinamide to your skin. Niacinamide can penetrate well into your skin and can be easily absorbed. So you'd want to give your skin the time to absorb niacinamide and put it to work. With that, a niacinamide serum might be the best way to go. Stick to forms of niacinamide that can stay on your skin for longer, such as a cream, a serum, or a lotion.
6. How long does it take for niacinamide to be effective?
You can expect to see the results any time between two weeks to four weeks. However, it's important to note that some other complementary ingredients in the product that is providing an immediate skin brightening effect.
If you don't experience any improvement after a few months, it could be time for a dermatologist appointment. They're the best equipped to help you understand your skin better, advise you on the products you can use, or dietary changes that could improve your skin's health.
7. Is there any risk of side effects?
As we mentioned earlier, higher concentrations of niacinamide can actually cause irritation on your skin. But, in general, topical niacinamide is considered a safe ingredient.
However, if you have pre-existing allergies, histamine can induce an allergic reaction as it causes your body to release histamine. So start with doing a patch test before applying to the rest of your skin:
Apply a coin-sized amount of product on your forearm, and wait for a day. If you experience itching, swelling, or redness, wash it away and stop using it. If there are no adverse effects, it should be safe to use.
---
We need your help! Do you know any other noteworthy content or articles to be added to our magazine? If so, do write to us via our email at [email protected]. Tropika Club will do a review of your recommendations and update the list accordingly.
---
Meanwhile, check out Tropika Club's Ecosystem of Websites

Tropika Club Magazine – Tropika Club Magazine crafts articles on all things Singapore, but with a greater emphasis on local businesses based on our #SupportLocalSG initiative. We check out and feature local businesses of all categories, ranging from your neighbourhood hawker stalls to the aesthetic clinics in town. We also cover local content ranging from beauty, lifestyle, places, eats and what's on in SIngapore. Our Top 10 rankings include local food and service establishments based in different regions in Singapore.
Tropika Club Deals – Search for the best voucher and coupon deals. Tropika Club Deals is ideal for customers who want to discover the best deals without having to commit to a specific appointment date and time. Choose from guaranteed discounted deals in the categories of hairstyling, hair removal, facial & aesthetics, body slimming, brows & lashes, nails & makeup, massage & spa or fitness & wellness. Customers can also buy vouchers as gifts or to use for the future.