Top 10 Best 3D Printing Companies in Singapore
When it comes to printing, Singapore is home to some of the best specialist printing companies in the world. These companies offer a wide range of printing services that cater to the needs of businesses and individuals alike. From traditional printing services to more specialized services such as 3D printing, these companies have something to offer everyone who needs printed materials. In this article, we will take a look at the top 10 specialist printing companies in Singapore.
---
#1 – Creatz3D
Introduction:
At Creatz3D, they pride themselves on their ability to provide tailored 3D printing solutions that are perfect for the clients' needs. No matter what your requirements are, they have a 3D printer that will be able to deliver the results you need.
If you are looking to manufacture complex or hollow components, or objects with undercuts, traditional manufacturing techniques can pose a number of obstacles for organizations in Singapore. In contrast, Stereolithography (SLA) 3D printing offers a more streamlined solution. This is because the 3D printer build process does not require the use of molds or templates, as is necessary with other methods such as injection molding. Using laser beams to cure layers of photosensitive resin, this additive manufacturing technology can create high-precision parts with intricate designs.
Where speed and flexibility are more important than absolute precision, fused deposition modeling (FDM) will be well-suited for your application. FDM 3D printers deposit thin layers of melted plastic filament onto a build platform. The resulting object is then cooled and hardened, layer by layer. This process is well suited for many different uses, from prototyping to manufacturing.
In addition to these plastic additive manufacturing processes, you can also opt for Creatz3D's metal 3D printing and ceramic 3D printing in Singapore to produce unique products quickly and efficiently.
About
Plastic 3D Printers
Metal 3D Printers
Ceramic 3D Printers
Polishing System
Location: Paya Lebar
Opening Hours:
Mon – Fri: 9:00AM – 6:00PM
(Closed on Weekends
and Public Holidays)
Location & Address: 180 Paya Lebar Road
Yi Guang Factory Building
#08-07, S409032
Contact: +65 6631 8555
Website: Website Link Here
---
#2 – 3D Matters
Introduction:
Headquartered in Singapore, 3D Matters is one of the longest established Additive Manufacturers in Southeast Asia with a strong track record of helping clients grow their 3D printing needs.
3D Matters was started by Mark Lim and Hayden Tay in 2012 and is now in its next wave of growth – developing as an end-to-end, integrated 3D Printing Service Bureau to support our clients through all stages of their 3D printing journey from diagnostic and consulting, to design capture and material selection, right through to printing and finishing.
Their team is one of the strongest in the sector with the senior management team of CEO Matthew Waterhouse, Advisors Mark Lim and Hayden Tay, and function heads in sales, design, operations, marketing and engineering.
With an uncompromising commitment to establishing high quality standards for both customers and within othe organization, 3D Matters is the first specialized 3D printing company in Singapore to have attained the ISO9001:2015 certification.
About
End-to-end 3D printing service bureau
Consultancy & Diagnostics
Scanning & Design Capture
CAD & Design Optimisation
Material Advisory
3D Printing & Finishing
Opening Hours: 9AM – 6PM, MONDAY TO FRIDAY
Location & Address: 10 Science Park Road The Alpha, #01-06 Singapore Science Park II, 117684
Contact: +65 3157 9900
Website: Website Link Here
---
---
#3 – Additive3D Asia
Introduction:
Based in Singapore, Additive3D Asia offers end-to-end 3D Printing services and Additive Manufacturing Solutions as an alternative to traditional manufacturing methods such as Injection Moulding and CNC Machining. As an established 3D printing company in Singapore, we can handle product creation from scratch. Starting from designing a 3D replica of the initial prototype to industrial parts, as well as manufacturing precise end products to the replication of your ideal finishing through our professional additive manufacturing capabilities – we offer them all.
About
Fused Deposition Modeling
Polyjet
Multi Jet Fusion
Stereolithography
Selective Laser Sintering
Opening Hours:
10AM – 6PM, MONDAY TO FRIDAY
Location & Address:
7 Kallang Place #02-05
Singapore 339153
Contact: +65 6635 2265
Website: Website Link Here
---
---
#4 – 3D Print Singapore
Introduction:
3DPS LLP provides 3D printing and custom manufacturing to our clients in aerospace, consumer goods, product design, education and research industry.
They are committed to bring your ideas to life using a the best industrial 3D design and manufacturing technologies.
About
Visual Marketing
Consumer Product
Architectural Model
Production and Manufacturing
Aerospace and Defence
Research and Development
Opening Hours:
Monday to Friday: 10 am – 7 pm
Location & Address: 970 Toa Payoh North, #01-18, Singapore 318992
Contact: (+65) 8030 3500 / (+65) 9764 6275
Website: Website Link Here
---
#5 – ZELTA3D
Introduction:
ZELTA 3D offers Industrial 3D Printing in Singapore with the utilization of the most advanced 3D Printing technologies driven by our proprietary software and hardware automation. As a result, they can produce high quality parts in multi materials, automotive grade finishes as fast as 1 business day. Tap on their expertise to scale manufacturing on demand 1 to 1,000 parts in days with no MOQ or setup cost. Their mission is to make additive manufacturing using industrial 3D Printing in Singapore accessible.
About
Rapid Prototyping with 3D Printing
Rapid Prototyping
Manufacturing
Concept Prototype
Product Research
Architecture
Gaming & Figurines
Opening Hours:
Monday to Friday: 9:30 am – 6:30 pm
Location & Address:
18 Boon Lay Way, 09-151 | 08-134
Singapore 609966
Contact: +65 6259 3309
Website: Website Link Here
---
#6 – 3D AURA
Introduction:
3D Aura's concept store, eCommerce platforms, market place shopping sites and support center are all designed to provide the best possible experience while shopping for your next 3D printer. They specialise in consultative sales to Government, Education, Commercial, Industrial, Architectural and Hobby Home Users. Their showroom has all types of demonstration printers and print samples so we can guide you through the best workflow for your needs.
They keep an extensive inventory of printers, consumables and accessories in stock to ship out same day and have their own technical support team in house to provide you support by email, phone and chat. Get the service you deserve with 3D Aura as the most dedicated 3D printing company in Singapore.
About
At the MakerSpace facility, they offer CAD model design and 3D printing services. You can either visit the facility or simply email your requirement and print files to them.
Opening Hours:
Monday to Friday: 1pm -6pm
Location & Address: 7030 Ang Mo Kio Avenue 5 #07-25 Northstar@AMK S569880
Contact: +65 8290 4413 | +65 6904 4393
Email: hello(at)3daura.com.sg
Website: Website Link Here
---
_

Read Also:
---
#7 – 3D Generation
Introduction: I
3D Generation specialises in commercial grade large format 3D printing.
From Rapid Prototyping and Low-Volume Manufacturing, Conceptualisation, 3D Modelling, 3D Printing, 3D scanning, Post-production, CNC, Vacuum Casting, Injection molding, they are a one-stop service provider for your 3D printing and manufacturing needs.
About
Light polymerized
– Stereolithographic (SLA)
– Digital Light Processing (DLP)
Powder bed
– Powder bed and inkjet head 3D printing (3DP)
– Electron-beam melting (EBM)
– Selective laser melting (SLM)
– Selective laser sintering (SLS)
– Direct metal laser sintering (DMLS)
Powder fed
– Directed Energy Deposition
Laminated
– Laminated object manufacturing (LOM)
Wire
– Electron beam freeform fabrication (EBF)
Extrusion
– Fused deposition modeling (FDM) or Fused Filament Fabrication (FFF)
Opening Hours:
10AM – 6PM, MONDAY TO FRIDAY
Location & Address: 87 Defu Lane 10, #03-10, Singapore 539219
Contact: +65 64932688
Website: Website Link Here
---
#8 – Build It Full
Introduction: Build It Full is a 3D printing company, they provide 3D printing service for your design, we supply 3D printers, parts and materials.
About
3D printing service
Various 3D printing workshops
3D selfie scanning and printing
FDM 3D printers and consumable supply
Opening Hours:
Monday to Friday: 10 am – 7 pm
Location & Address:
62 Ubi Road 1, #05-22 Oxley Bizhub 2 Singapore, Singapore 408734
Website: Website Link Here
---
#9 – Kingly Pte Ltd
Introduction:
Kingly was founded based on the passion for technology and efficiency.
With their background in implementing large scale IT projects and Change Management for governments and corporations, they understand the importance of communication and building a seamless customer experience. They believe in creating value with lasting impressions for our clients.
They work with independent retailers, small businesses and corporations who are passionate about their products, to craft a standout brand experience that works.
About
3D Filaments & Resins
3D Printers
3D Printer Parts & Accessories
Opening Hours:
Monday to Friday: 9:30am – 5:30pm
Saturday: 9:30am – 1 pm
Location & Address:
20 Bukit Batok Crescent #05-10
Singapore 658080
Contact: +65 6871 4180
Website: Website Link Here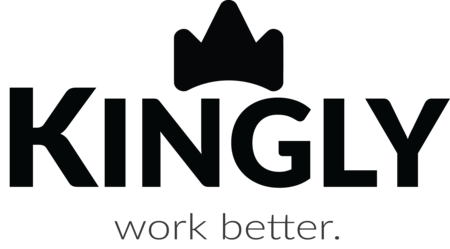 ---
#10 – 3D-Printing-Hub.Asia
Introduction:
3D-PRINTING-HUB.ASIA™ based in Singapore, aspires to be a leader in the area of 3D printing adoption with respect to building a community of makers and in particular educating various sectors. Transform Imaginations to Reality™. Adoption of Mass-customization of 3D Printing Experiences. One Print. One Experience. One Community at a Time.
About
3D Printing is also known as "Additive Manufacturing", 3D Printing allows us to create a wide range of objects to suit our customers needs. The same machine they use to create a prototype may be used to create a sculpture, or medical prototype, or replacement part. This flexibility allows projects to be completed based on the various customized needs of our partners.
​Opening Hours:
9AM – 6PM, MONDAY TO FRIDAY
Location & Address: 202 Kallang Bahru, Singapore, SG, 339339
Contact: +65 94316938
Website: Website Link Here
---
Have a Place to Recommend?
Your contribution is valuable to us! Are there any outstanding businesses that you believe should be added to our list? If so, please send your recommendations to us at [email protected]. Tropika Club will review your suggestions and update the list accordingly. Thank you for your help in making our list of businesses as comprehensive and accurate as possible.
---
Meanwhile, Check out Tropika Club's Ecosystem of Websites
Tropika Club Magazine – Tropika Club Magazine is a Singapore-based publication that features articles on a wide range of topics with a focus on local businesses and content for the region. The magazine emphasizes supporting local businesses through its #SupportLocal initiative, which includes coverage of everything from neighborhood hawker stalls to aesthetic clinics in town. In addition to highlighting local businesses, Tropika Club Magazine also covers a variety of local content, including beauty, lifestyle, places, eats, and what's on in Singapore and the Asia Pacific region.
Tropika Club Deals – Tropika Club Deals is a leading online deals and voucher shopping site in Singapore, offering amazing discounts on beauty, wellness, and fitness products and services. It's the perfect platform for customers who want to discover the best deals without having to commit to a specific appointment date and time. These deals are available at major beauty stores, facial salons, hair salons, and other brands in Singapore, with no minimum spend required. Choose from guaranteed discounted deals in the categories of hairstyling, hair removal, facial & aesthetics, body slimming, brows & lashes, nails & makeup, massage & spa or fitness & wellness. Tropika Club Deals is also ideal for customers who want to buy vouchers as gifts or to use for the future. So whether you're looking to save money on your next haircut or want to treat yourself to a relaxing massage, Tropika Club Deals has got you covered with the best voucher and coupon deals in Singapore!