Top 10 Best Business Associations in Kuala Lumpur

Kuala Lumpur is teeming with businesses of all shapes and sizes. For the business owner, it can be hard to know which associations to join to help you network and grow your business. Here are the top 10 best business associations in Kuala Lumpur.
---
#1 – Malaysia-China Business Council
Introduction:
The establishment of Malaysia-China Business Council (MCBC) dates back to 2002 when the China-Malaysia Joint Business Council (JBC) was set up between China Council for the Promotion of International Trade (CCPIT) and a Malaysian entity which was witnessed by then Prime Minister, YAB Tun Dr. Mahathir and the visiting Vice President of the People's Republic of China, HE Hu Jintao. MCBC was subsequently incorporated to strengthen the close relationship between Malaysia and China by promoting better understanding and closer coordination among enterprises and individuals for the overall benefit of the business communities of both nations.
MCBC provides business information and advisory services to Malaysia entrepreneurs in China as well as Chinese entrepreneurs in Malaysia. It also helps to identify issues and problems faced by the business communities in order to find solutions acceptable to all parties. MCBC provides business information and helps to explore trade & investment opportunities at the same time, helps Chinese investors tounderstand Malaysia's conducive business and investment potentials in a better form.
On April 2012, MCBC was officially registered as a legal entity in the form of a non-profit company limited by guarantee under the Companies Act 1965, and the Board of Directors held its first meeting on May 3 in the same year in accordance with the new Memorandum and Articles of Association, laying down a new milestone in MCBC's history.
Type of Services:
Xiamen University Malaysia Campus Project
Malaysia-China Kuantan Industrial Park (MCKIP) Project
The China-Malaysia Qinzhou Industrial Park (CMQIP) Project
Malaysia-China Digital Economy Forum 2022
Courtesy Call by Geely China
Location:
Lot 3A-28, Quill City Mall,
No. 1018, Jalan Sultan Ismail,
50250 Kuala Lumpur,
Malaysia.
Contact: +603 – 2857 4994
Website: Website Link Here
---
#2 – Italy Malaysia Business Association – IMBA
Introduction:
IMBA is the non-profit organization established with the patronage of the Italian Embassy in Kuala Lumpur and the Italian Trade Agency to strengthen bilateral relations between Italy and Malaysia and create a platform for the business community.
The main objective of IMBA is to promote and represent the interest of the Italian Business in Malaysia, as well as encourage both Italian and Malaysian Members to explore possible investments in Malaysia and Italy and provide representation to the Malaysian Government, its Agencies and other Governmental Bodies on issues of concern to the Members relating to the Italian/Malaysian business community.
"Arts & Culture" also plays an important role in IMBA's range of activities, coherently with the exceptional Italian and Malaysian cultural heritage. A number of cultural events are organized and patronized in conjunction with Italian and Malaysian authorities.
Although the primary objective of IMBA is to attract Italian and Malaysian nationals and corporates, it is open to all individuals and businesses irrespective of their nationality.​
Type of Services:
My Credit Manager EU
MIDA Incentives Information Portal
Investor Visa for Italy
Industry4WRD – Malaysia National Policy for Industry 4.0
Location:
​c/o ITA, Office Suite 19-14-1 & 3A, Level 14, UOA Centre, No. 19, Jalan Pinang, ​50450 Kuala Lumpur – Malaysia
Contact: +603 2164 9931, Whatsapp: +6017 371 0363
Website: Website Link Here
---
---
#3 – Malaysian Dutch Business Council
Introduction:
The Malaysian Dutch Business Council (MDBC) is all about providing business services, representation, and networking. They forge business ties between Malaysia and The Netherlands. Established in 1996 by Malaysian and Dutch companies, MDBC is a private, well established, non – profit trade support organisation with more than 250 members. Don't forget to check out their Members Directory to see who's in the community. MDBC is considered one of the most active councils in Kuala Lumpur and in Malaysia as a whole, to see what events are upcoming, please visit their Events Calendar.
In 2021, MDBC won the 'Best Bilateral Business Services Provider – Malaysia' award from APAC Insider. In 2019, MDBC became the second Dutch Chamber in the world to receive the NLinBusiness quality mark in an accreditation ceremony attended by the Netherlands Minister of Foreign Affairs, H.E. Stef Blok. In addition to being acknowledged as a 'best – in – class' leader, MDBC is now officially a member of the new NLinBusiness network of business hubs. This is a sign to Dutch entrepreneurs that they can be guaranteed a 'soft landing' in Malaysia as they seek to enter the Malaysian market and / or wider ASEAN market. In 2018, MDBC won the APAC 2018 International Chambers of Commerce Membership Engagement Program of the Year Award.
MDBC has the audacious goal of becoming the best business chamber in the world, providing lasting value to their members. They achieve their high standards through the successful execution of our three objectives (Business Services, Representation, and Networking). Their core values are to be Entrepreneurial, Independent, Accessible, Responsible, and Service Oriented.
Type of Services:
MDBC STUDENT INTERNSHIP PROGRAM (SIP)
Rumah Oranje (Orange House)
Career Membership
Visa Services
Location:
21 – 3A BINJAI 8 PREMIUM SOHO
LORONG BINJAI, OFF JALAN BINJAI
50450 KUALA LUMPUR
MALAYSIA
Contact: +603 – 2387 0043
Website: Website Link Here
---
---
#4 – Malaysian Swedish Business Association
Introduction:
MASBA is governed by an Executive Committee comprising of Malaysian and Swedish executives nominated and elected by the members at their annual meeting.
The Malaysian – Swedish Business Association is a non-profit organization established in 1986 to promote trade, finance, and industry between Malaysia and Sweden. MASBA aims to support business interests of our members by facilitating commercial and social networking in the form of business briefings, seminars, company visits and social events. Their members also have access to information and events by EU-Malaysia Chamber of Commerce Industry (EUROCHAM).
They currently have 61 members who represent a wide variety of business sectors with multinational, medium and small Swedish companies, Malaysian companies with Swedish linked businesses, individual members and Malaysian governmental agencies. Additionally, they aim to promote the Swedish brand by collaborating with the Swedish Embassy and Business Sweden to improve Malaysian-Swedish business ties.
Type of Services:
EMBASSY OF SWEDEN
BUSINESS SWEDEN
SWEA
INVEST KL
MIDA
Location:
Embassy of Sweden P.O. Box 10239, 50708 Kuala Lumpur
Contact: +6012 535 2851
Website: Website Link Here
---
#5 – Malaysia India Business Council (MIBC)
Introduction:
The membership to the Association shall be open to all Chairman, Chief Executive Officers and / or Managing Directors of companies and Individuals that are registered with the Association in Malaysian and India.
Type of Services:
HIGH COMMISSION OF INDIA
MINISTRY OF INTERNATIONAL TRADE AND INDUSTRY
MALAYSIA EXTERNAL TRADE STATISTICS
Location:
Malaysia India Business Council
B1 (1-4) Block B, Plaza Dwitasik
No. 21, Jalan 5/106
Bandar Sri Permaisuri
56000 Kuala Lumpur
Malaysia.
Contact: +603-91730355
Website: Website Link Here
---
#6 – EO (Entrepreneurs' Organization) Malaysia
Introduction:
It's been more than 25 years since a group of forward-thinking entrepreneurs created a network of likeminded peers to help each other learn and grow. Follow the evolution of EO below – from its beginnings as YEO and WEO – and discover how they grew into the world's most influential community of entrepreneurs.
Entrepreneurs' Organization (EO) is a diverse, knowledgeable, membership network made up of more than 16,500 business leaders in 60+ countries who are fueled by the belief that Together We Grow. EO members include business founders, owners and controlling shareholders who collectively employ close to 4.5 million people worldwide in nearly all sectors of industry, from small to medium to large scale enterprises.
Together We Grow is one of EO's four core values. It represents the growth mindset that propels us to achieve more as a community of entrepreneurs and professional staff, than as any individual. Along with that value is their shared Thirst for Learning, a commitment to Trust and Respect and the courage to Think Big and Be Bold. These four core values stand as common pillars across regions, helping our people thrive as individuals and as teams.
Their diverse international staff collaborates seamlessly across time zones and cultures, leading to new relationships and cultural understanding. These connections are often cited as one of the most popular benefits about working at EO. Another is the generous professional development allowance that every full-time employee is given, to fuel their thirst for learning.
Type of Services:
Join a bridge chapter (regional chapter)
The EO Experience
Location:
Common Ground, 16-1, Level 16, Wisma UOA Damansara 2 Changkat Semantan, Damansara Heights 50490, Kuala Lumpur, Malaysia 51200 Kuala Lumpur MY, 2, Changkat Semantan, Damansara Heights, 50490 Kuala Lumpur, Wilayah Persekutuan Kuala Lumpur, Malaysia
Contact: 03-6253 5788
Website: Website Link Here
---
_

Read Also:

Top 17 Company Registration Services in Singapore

_
---
#7 – Malaysia New Zealand Chamber of Commerce
Introduction:
The Malaysia New Zealand Chamber of Commerce (MNZCC) is a private, non-profit organisation that was formed in 1992 with the objective to help businesses in Malaysia, with a New Zealand connection, to benefit through their association with each other. The MNZCC is centred on Kuala Lumpur with chapter offices in Kota Kinabalu and Kuching.
Over the years the Chamber has developed to become the focal point for New Zealand related activities in Malaysia, and sustains a membership of over 130 individuals and 30 corporate businesses. In addition to the Membership, the MNZCC engages numerous other people and businesses through its many activities including the Annual New Zealand Dinner & Dance which attracts over 600 people.
Type of Services:
NZABA Conference 2022
ASEAN Business Alliance Conference
Launch of MNZCC Food & Beverage Industry Committee
Location:
Level 21, Menara IMC, 8, Jalan Sultan Ismail, 50250 Kuala Lumpur, Wilayah Persekutuan Kuala Lumpur, Malaysia
Contact: +6019 238 0012, +60 3-2274 0354
Website: Website Link Here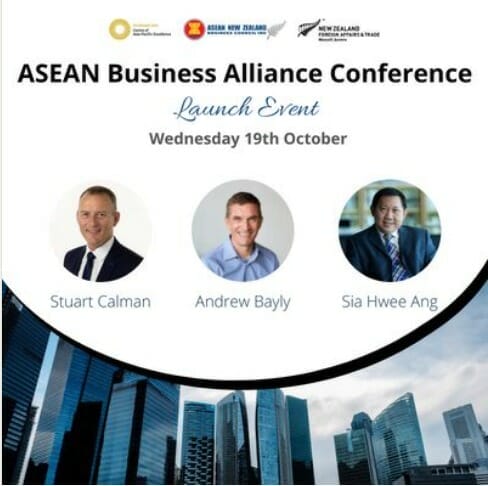 ---
#8 – Malaysia Canada Business Council
Introduction:
The Malaysia Canada Business Council (MCBC) is a private, non-profit organization, established in Kuala Lumpur in 1989 to foster and enhance relationships between Canada and Malaysia.
MCBC provides a forum for networking, promotion, and information-sharing. It represents the interests of its members, serving as a catalyst for further trade and investment between Canada and Malaysia.
MCBC aims to provide a Vital Business Relationship between Canada and Malaysia by :
Expanding their platform with more companies and better technology to connect Canadian and Malaysian businesses together.
Doing their part to grow Malaysia – Canada trade in a significant way.
Supporting the full spectrum of members from large corporations to small and medium enterprises.
Type of Services:
High Commission of Canada in Malaysia
Ministry of International Trade and Industry (MITI)
Malaysia Canada Business Council (BC)
Canadian Association of Malaysia (CAM)
Location:
Sun Life Malaysia Assurance Berhad
Mezzanine Floor
338, Jalan Tuanku Abdul Rahman
50100 Kuala Lumpur
Contact: +6012 363 0799
Website: Website Link Here
---
#9 – MFBC Malaysian-Finnish Business Council
Introduction:
The Malaysian-Finnish Business Council (MFBC) is a private, voluntary and non-profit organization established in 2001.
They are part of the Team Finland network in SE-Asia and our target is to foster friendship and promote close and harmonious educational, economical, trade and industrial relations between Malaysia and Finland.
​Their members are Finnish companies operating in Malaysia, local companies with a Finnish origin or interest, and individual entrepreneurs in Malaysia.
Type of Services:
The Malaysian Finnish Association – Malesian Suomalaisyhdistys (MaSu)
Location:
Jeks Engineering Sdn Bhd
Lot C2-2F, 3F, Jalan Ampang Utama 1/1
Taman Ampang Utama
68000 Ampang Jaya
Selangor, Malaysia
Contact: +60 3 4251 1386 (general)
Website: Website Link Here
---
#10 – Malaysian Association Of Money Services Businesses
Introduction:
Malaysian Association of Money Services Business or MAMSB (Persatuan Perniagaan Perkhidmatan Wang Malaysia) was registered on 22nd August 2013 with the Registrar of Societies under the Societies Act 1966. MAMSB is the national association for licensees under the Money Services Business Act 2011 (MSBA) as well as those enterprises that have been approved as money services business agents to principal licensees under the MSBA. MAMSB is dedicated to advancing the money services business industry in Malaysia. Its ultimate aim is to ensure alignment with the national agenda to promote modernisation and professionalism of the money services business industry while representing the interest of members.
Type of Services:
Capacity Building
Engagement Session with Industry
Extraordinary General Meeting
Location:
Level 2, Bangunan AICB
10, Jalan Dato Onn
50480 Kuala Lumpur
Federal Territory of Kuala Lumpur
Contact: 03-7722 5208
Website: Website Link Here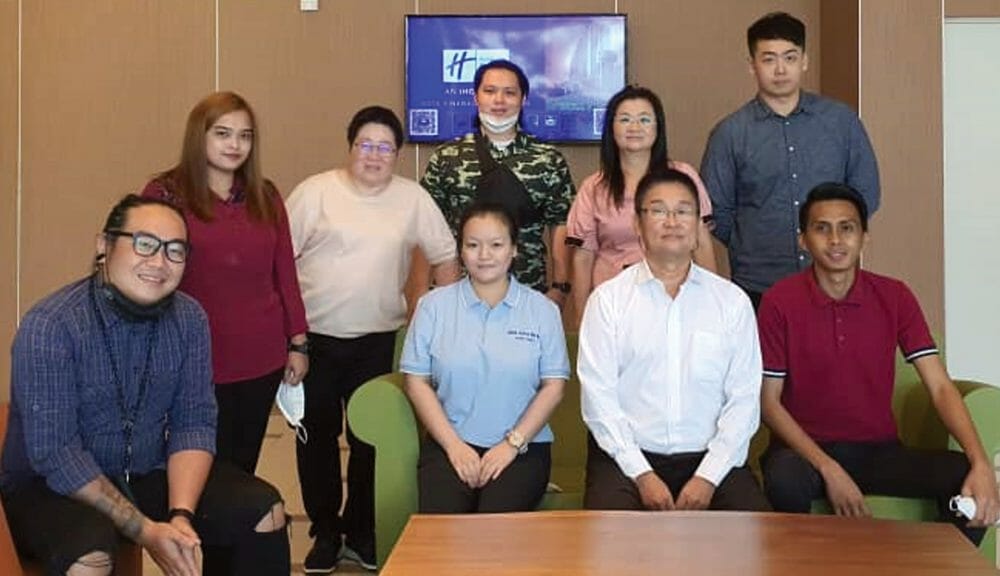 ---
Have a Place to Recommend?
Your contribution is valuable to us! Are there any outstanding businesses that you believe should be added to our list? If so, please send your recommendations to us at [email protected]. Tropika Club will review your suggestions and update the list accordingly. Thank you for your help in making our list of businesses as comprehensive and accurate as possible.
---
Meanwhile, Check out Tropika Club's Ecosystem of Websites

Tropika Club Magazine – Tropika Club Magazine is a Singapore-based publication that features articles on a wide range of topics with a focus on local businesses and content for the region. The magazine emphasizes supporting local businesses through its #SupportLocal initiative, which includes coverage of everything from neighborhood hawker stalls to aesthetic clinics in town. In addition to highlighting local businesses, Tropika Club Magazine also covers a variety of local content, including beauty, lifestyle, places, eats, and what's on in Singapore and the Asia Pacific region.
Tropika Club Deals – Tropika Club Deals is a leading online deals and voucher shopping site in Singapore, offering amazing discounts on beauty, wellness, and fitness products and services. It's the perfect platform for customers who want to discover the best deals without having to commit to a specific appointment date and time. These deals are available at major beauty stores, facial salons, hair salons, and other brands in Singapore, with no minimum spend required. Choose from guaranteed discounted deals in the categories of hairstyling, hair removal, facial & aesthetics, body slimming, brows & lashes, nails & makeup, massage & spa or fitness & wellness. Tropika Club Deals is also ideal for customers who want to buy vouchers as gifts or to use for the future. So whether you're looking to save money on your next haircut or want to treat yourself to a relaxing massage, Tropika Club Deals has got you covered with the best voucher and coupon deals in Singapore!