Top 10 Best Conveyance Lawyers in Perth

Finding the best conveyance lawyer to help you with a property transaction is critical to ensure that your interests are effectively represented. With the great variety of lawyers offering conveyance services in Perth, it can be difficult to choose the right one for you. To make this process easier, we have compiled a list of the top 10 best conveyance lawyers in Perth. They have carefully evaluated each firm based on experience, client feedback, service quality, and value for money.
---
#1 – CS Legal
Introduction:
The firm was first established in 2001 and has a strong reputation for efficiency, quick turnarounds, and commercially viable solutions to property and commercial transactions and disputes. The firm also provides full service on all areas of personal and corporate law touching on its areas of practice such as wills, probate, estate administration, powers of attorney, and representation in administrative or disciplinary proceedings. The central philosophy behind the firm's operations is communication. Quick responses and jargon-free communication with clients are mandated as a minimum level of performance required of every member of the firm's staff.
Type of Services:
Buying or Selling your Property
Commercial Law
Family Law
Post Settlement
Location:
Level 6/218 St Georges Terrace, Perth WA 6000, Australia
Contact: +61 8 9476 4499
Website: Website Link Here
---
#2 – Hoe Lawyers
Introduction:
Hoe Lawyers has experience in many jurisdictions including the Magistrates Court, District Court, Supreme Court, Federal Court, and the State Administrative Tribunal. Powered by a competent and experienced team of solicitors and conveyancers, Hoe Lawyers offers a professional, personable, and prompt legal service to many different types of clients ranging from individuals, couples, families, and corporate entities. All clients of Hoe Lawyers have had their legal needs well met in almost all stages of life from buying first homes to selling businesses to applying for a grant of Probate or Letters of Administration on a deceased's estate.
Type of Services:
Conveyancing
Family
Estate
Civil
Location:
Perth and nearby areas
Contact: +61 8 6244 5234
Website: Website Link Here
---
---
#3 – Clairs Keeley Lawyers
Introduction:
They are experienced in family law, estate planning and wills, and property, and business law. They're committed to working with you by understanding your circumstances and answering your legal questions. They demonstrate professional and ethical conduct to get the best possible outcome that is both realistic and achievable. They are a collaborative firm and will work closely with you to achieve a solution that meets your interests.
Type of Services:
Family Law
Mediation
Wills And Estate Planning
Business And Property
Location:
Ground Floor/2 Brook St, Perth WA 6004, Australia
Contact: +61 8 9228 0811
Website: Website Link Here
---
---
#4 – First Choice Conveyancing
Introduction:
Established in 1998 First Choice Conveyancing has developed into a medium-sized boutique Settlement Agency providing the most professional Conveyancing and Settlement service with a commitment to exceptional customer satisfaction. Each staff member at First Choice Conveyancing is committed to being an integral part of every transaction. In other words, each of us works for you by sharing with one another our many combined years of expertise, specialized training, ongoing educational pursuits, and a commitment to premium results for every client.
Type of Services:
Buying
Selling
Subdividing
Separation or family court matters
Location:
Unit 1 68 Wittenoom St, East Perth WA 6000, Australia
Contact: +61 8 9481 8511
Website: Website Link Here
---
#5 – D'Angelo Legal
Introduction:
D'Angelo Legal provides legal services to all of our clients with a particular emphasis on providing advice and legal services to individuals and small to medium businesses. This service is provided to clients in a cost-effective manner with individualized client goals being the paramount focus of all services provided. They aim to build long-term relationships with their clients and strive to provide professional services at all times.
Type of Services:
Personal Injury
Commercial
Property Law
Leases
Location:
3/849 Wellington St, West Perth WA 6005, Australia
Contact: +61 8 9381 1147
Website: Website Link Here
---
#6 – Lotus Legal
Introduction:
Lotus Legal is a family-owned legal practice based in Balcatta specializing in property settlements, property law, estate planning, deceased estates, family law, and employment law. Their firm is built on establishing lifelong relationships with a personal approach to law. Lotus Legal provides easy-to-understand legal advice and guides you with compassion and care. Every year, they help families move into their dream homes, organize their estate plans, work through the process of losing a loved one, and deal with the stress of separation. Lotus Legal takes social responsibility seriously. Along with their ongoing pro bono work, they support The Salvation Army, Red Cross, and St Vincent De Paul. They have big dreams for the future too. They're always looking for new ways to help people in need.
Type of Services:
Family Law
Employment Law
Property Law
General Contract Advice
Location:
Unit 21/199 Balcatta Rd, Balcatta WA 6021, Australia
Contact: N/A
Website: Website Link Here
---
_

Read Also:

Top 10 Best Conveyance Law Firms in Singapore

_
---
#7 – KLD Legal
Introduction:
The team at KLD Legal are experts in Commercial Law, Property Law, Employment Law, and litigation. Based in Morley a suburb of Perth, Western Australia they are focused on serving the legal needs of Perth-based businesses, KLD Legal is committed to solving your legal problems at a cost that is proportionate to the outcome they achieve.
Type of Services:
Property Lawyers
Commercial Lawyers
Employment Lawyers
Common Land Law Terms
Location:
9 Boag Rd, Morley WA 6062, Australia
Contact: +61 8 9275 4777
Website: Website Link Here
---
#8 – Summers Legal
Introduction:
The Summers Legal team efficiently creates practical solutions for a wide range of legal problems related to Business and Commercial Law, Property Law, Litigation & Disputes, Wills & Probate, and Estate Planning. Their law firm prides itself on its strong legal team which helps us to create outcome-focused and balanced solutions to legal problems and to maintain strong and lasting relationships with their clients. They are forward-thinking and use a balance of technical expertise and extensive experience to provide the legal services that you need.
Type of Services:
Estates
Property Law
Corporate & Commercial Law
Building & Construction
Location:
104 Colin St, West Perth WA 6005, Australia
Contact: +61 8 9420 8222
Website: Website Link Here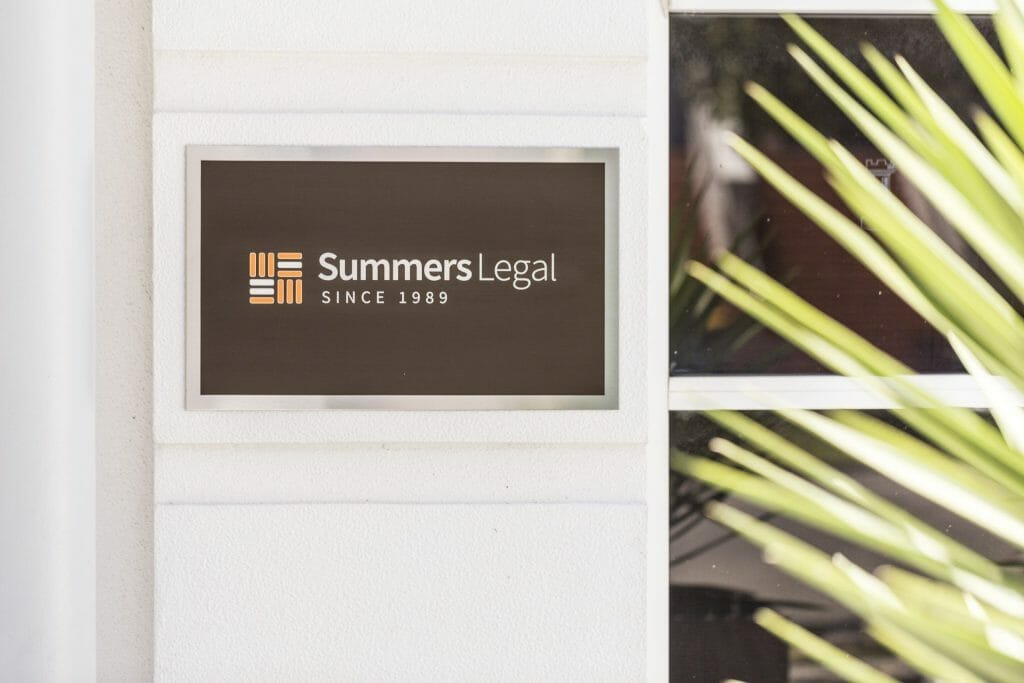 ---
#9 – Avery & Ashoorian Lawyers
Introduction:
Ryan is the principal Lawyer and Managing Director of Avery Ashoorian Lawyers. Ryan began his legal career junior with one of the most high-profile criminal defense barristers in Western Australia. During this time, he received acquittals for all types of charges for his clients; from minor summary offenses all the way to the most serious charge of murder.
Type of Services:
Family Law
Conveyancing
Criminal Law
Probate & Deceased Estates
Location:
Suites 13 &14, 150-152 Riseley St, Booragoon WA 6154, Australia
Contact: +61 8 9317 6156
Website: Website Link Here
---
#10 – Tan and Tan Lawyers
Introduction:
They are proud to show how Tan and Tan's Lawyers have evolved all these years. Both Charles and Raymond Tan migrated from Singapore to practice law in Western Australia. From their family's humble beginnings in Singapore and their migration to Australia, they have been proud of our achievements in helping other migrant families with their legal issues for over nearly 3 decades.
Type of Services:
Personal & Family
Business & Commercial
Notary & Fingerprints Services
Location:
Westralian Apartments
Contact: +61 8 9221 2888
Website: Website Link Here
---
Have a Place to Recommend?
We need your help! Do you know any other noteworthy beauty clinics or salons that deserves to be added to this list? If so, do write to us via our email at [email protected]. Tropika Club will do a review of your recommendations and update the list accordingly.
---
Meanwhile, check out Tropika Club's Ecosystem of Websites

Tropika Club Magazine – Tropika Club Magazine crafts articles on all things Singapore, but with a greater emphasis on local businesses based on our #SupportLocalSG initiative. We check out and feature local businesses of all categories, ranging from your neighbourhood hawker stalls to the aesthetic clinics in town. We also cover local content ranging from beauty, lifestyle, places, eats and what's on in SIngapore. Our Top 10 rankings include local food and service establishments based in different regions in Singapore.
Tropika Club Deals – Search for the best voucher and coupon deals. Tropika Club Deals is ideal for customers who want to discover the best deals without having to commit to a specific appointment date and time. Choose from guaranteed discounted deals in the categories of hairstyling, hair removal, facial & aesthetics, body slimming, brows & lashes, nails & makeup, massage & spa or fitness & wellness. Customers can also buy vouchers as gifts or to use for the future.