Top 10 Best Family Lawyers in Penang

Looking for the top family lawyers in Penang? Look no further! This article will provide you with a comprehensive list of the best family lawyers in Penang, complete with a short description of each lawyer's experience and expertise. Whether you're going through a divorce, adoption, or any other family legal issue, these lawyers will be able to help you.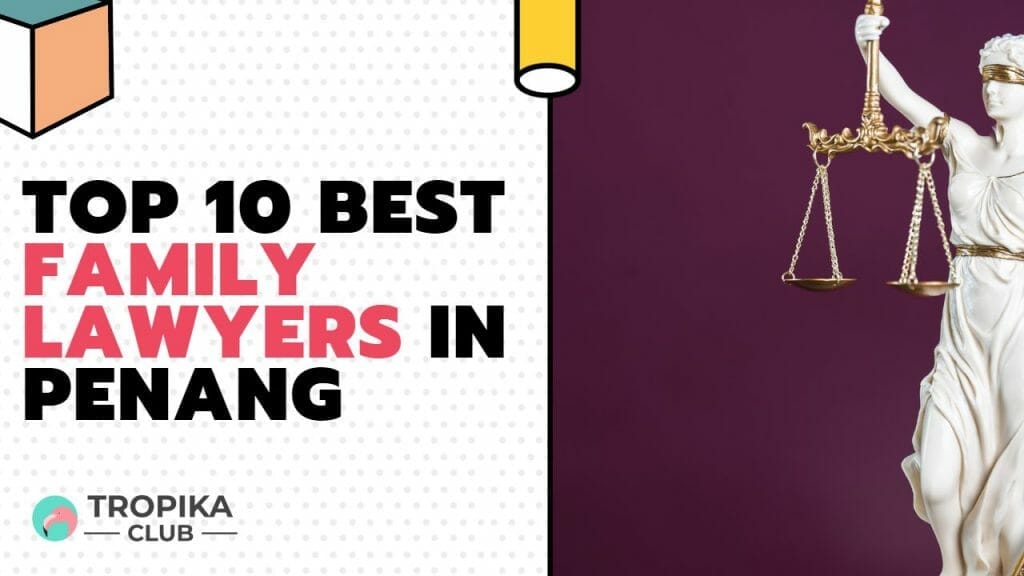 ---
#1 – Khor Lai & Partners
Introduction:
Khor Lai & Partners is a contemporary legal firm, rooted in tradition with a lasting legacy of client service.
Founded in January 1999 by Datuk Seri Lee Kah Choon, the Firm was formed by Datuk Seri Lee prior to his political career and before he was appointed special adviser to the Chief Minister of Penang, a Director of the Penang Development Corporation and Invest-in-Penang Berhad.
In June 2016, with the admission of Ms Khor Wanlin as a partner, they decided to rename the Firm from KC Lee & Partners to KHOR LAI & PARTNERS.
The practice and the constitution of the Firm remain unchanged as they recognise the long standing relation they have with their clients and how their clients have helped shape their past and provide a platform for their future.
All their files are personally handled by legally trained and qualified professionals and extensively experienced support staff.
Type of Services:
The Firm deals in all areas of Malaysian legal practice and they have a team with strong expertise across a wide range of disciplines to best help you.
The services currently provided by the Firm include corporate and company matters, banking, real estate and corporate conveyancing, commercial and civil litigation matters, probate and trust.
Members of the Firm also liaise with governmental authorities in respect of various licences, approvals and permits. Their lawyers have also been called upon to give talks to clients.
A brief list of the areas of practice currently undertaken by the Firm is set out below:-
BANKING
COMMERCIAL
CORPORATE
LAND MATTERS / REAL ESTATE
INTELLECTUAL PROPERTY
ESTATE & TRUST
CIVIL LITIGATION
EMPLOYMENT
MEDIATION
Location:
Suite 7-02 & 7-03, Wisma Pantai, Jalan Wisma Pantai, Kampung Gajah, 12200 Butterworth, Pulau Pinang, Malaysia.
Contact:
+604-323 2955
+604-323 7740
+604-332 1714 (Fax)
Website: Website Link Here
---
#2 – EzriLaw Firm
Introduction:
EzriLaw Firm (formerly known as Ezri & Co.) is a diversified legal firm in Malaysia with an aim to step out nationally and gain recognition from the Malaysian community in providing the best legal services.
Their vision is to serve the needs of all clients with utmost competency and respect through honest and responsive communications, employing innovative approaches to address legal concerns, problems and opportunities.
Since they started in 1996 until today, EzriLaw Firm has expanded to four branches in Malaysia. They work as one unit utilizing one centralized system including delegation of work process complying with their standard of practice which is accessible from any of their offices.
As they progress, they take advantage of the advancement in technology to monitor and manage the risks for all of their cases and projects.
Type of Services:
PROJECT & REAL ESTATE
LITIGATION
BANKING & FINANCE
CORPORATE & COMMERCIAL
ADVISORY & DRAFTING
ISLAMIC WEALTH MANAGEMENT
ISLAMIC FAMILY LAW
FAMILY LAW
INHERITANCE & WEALTH PLANNING
ISLAMIC FINANCE
STRATA MANAGEMENT
STARTUPS & ADVISORY
MEDIATION
LAWTECH & COMPLIANCE
Location:
55-17-D, Menara Northam, Jalan Sultan Ahmad Shah, 10050 George Town, Penang , Malaysia.
Contact:
+604-370 0030
+604-376 2573 (Fax)
Website: Website Link Here
---
---
#3 – Low & Partners Penang
Introduction:
Low & Partners is a full service firm, functioning as one-stop centre to provide legal support and solutions. They strive to work alongside their clients, providing clients with tailor-made legal solutions to their personal and business needs.
Low & Partners value their client's needs and they seek to connect with clients, to understand them and have them competently met by their multidisciplinary team of experienced and highly capable lawyers and supporting staffs.
Their fundamental aim is to add value to their client's businesses by providing their clients with prompt, cost-effective and customized legal solution, improving their success. With emphasis on practicality and innovative legal solutions, their excellence is directly tied to their personalized client care and wide range of practice areas.
Today, Low & Partners is proud to be the premier firm to provide quality legal services for a growing number of financial institutions, property developers, multinational corporations, companies and businesses in the country. They believe that their firm is firmly established with all the necessary expertise and skills to proactively meet any challenges ahead, together with thier clients in this rapidly transforming world.
Type of Services:
DIVORCE & FAMILY LAW
EMPLOYMENT LAW
PROPERTY & REAL ESTATE LAW
WILLS, PROBATE & ESTATE ADMINISTRATION
DISPUTE RESOLUTION & CIVIL LITIGATION
Location:
48, Jalan Irrawaddi, off Jalan Burma, Georgetown, 10050, Penang, Malaysia.
Contact:
+604-229 5293
+604-228 5293 (Fax)
Website: Website Link Here
---
---
#4 – Chan De Vries & Co.
Introduction:
Cheong, De Vries & Co. was formed in 2001; initially with the collaboration of Mr. Eugene Cheong & current Managing Partner Ms. Jo-Anne de Vries. With the departure of Mr. Cheong in 2009, the firm saw the induction of Mr. Chan Szu Fu as Partner.
The firm has undergone various changes in personnel; most recently the demise of long-serving and faithful office manager Encik Abdul Wahab Din. Although Wahab will be sorely missed, his legacy will live on in the hands-on approach and dedication to the task of the firm as a whole.
The firm's current partners have carved out a niche boutique firm which provides end-to-end service in its various areas of expertise. Although encouraging innovation and embracing technology, the firm maintains a trusted model of visibility and professionalism which their clients have come to expect.
Type of Services:
Chan De Vries & Co. have had extensive experience in and are still presently entrusted with handling a myriad of legal matters such as banking and corporate litigation, loan and security documentation for many financial institutions. They are also experienced in the preparation and completion of both bridging and end-financing documentation. Several Corporations and Associations have retained their Partners as advisors or as Corporate Solicitors. They have also affiliated themselves closely with key industry consultant companies in areas of Information Technology and Sports, Fitness, Leisure & Media Management. Presently, they are prepared to undertake a wide variety of legal works, with their expertise primarily in the following areas:
CORPORATE WORK
TECHNOLOGY & MEDIA
LEISURE & SPORT
INTELLECTUAL PROPERTY
REAL ESTATE
DISPUTE RESOLUTION
TRUST & FAMILY LAW
Location:
51, Westlands Road,10400, Penang, Malaysia.
Contact:
+604-228 2932
+604-228 2933
+604-228 2931 (Fax)
Website: Website Link Here
---
#5 – Khaw Ewe Seng & Co.
Introduction:
An advocate and solicitor of Malaya by the name of David Khaw established Khaw Ewe Seng & Co in the year 1976. The firm has grown considerably since its early beginnings. This year, the firm celebrates 41 years of providing quality legal services in Penang. They maintain to be a small full serviced family firm with the wealth of proven knowledge and experience in a broad range of specialized legal services.
They aim to always provide direct and personal relationship with every client by concentrating on a strategic approach to understand each and every client's priorities, needs and desired outcome. With this, they ensure that every client receives a legal solution by providing their requisite expertise in the particular area of law. They focus on delivering quality legal services in a way of excellence whilst managing cost and minimising risk in a timely manner.
The firm specializes in conveyancing, and a broad area of civil litigation. The civil litigation includes legal services in property law, family law, trusts and estate law, real estate law, contracts and agreements, corporate law, mining, and consumer law.
Type of Services:
Khaw Ewe Seng & Co. is a full service law firm for corporate, business, family and individual clients.
They have an established reputation in a broad spectrum of legal services provided by them for their clients in the following sectors:
CIVIL LITIGATION
FAMILY LAW : DIVORCE, JUDICIAL SEPARATION AND CUSTODY DISPUTES
PROPERTY DISPUTES
LANDLORD / TENANT DISPUTES / SQUATTERS
WILLS, ESTATE AND TRUSTS
BANKRUPTCY (INSOLVENCY / WINDING UP)
DRAFTING OF AGREEMENTS AND CONTRACTS
DEFAMATION LAWSUITS
PERSONAL INJURY CLAIMS
CORPORATE ADVISORY
CONSTRUCTION LIABILITY
CONVEYANCING
Location:
605 and 607 Jalan Datuk Keramat (1st Floor) Georgetown, Penang 10460, Malaysia.
Contact:
+604-226 6212
Website: Website Link Here
---
#6 – Peter Huang & Richard
Introduction:
Peter Huang & Richard's story started in 1986 when their founder Peter Huang set up Peter Huang & Associates. In 1990, with the admission of Richard Huang as a partner, the firm adopted its present name – Peter Huang & Richard.
They are a full service firm with a strong focus on Intellectual Property (IP), as they see an ever-growing need for IP protection in an increasingly globalized world. They work closely with local IP authorities to serve both international and local clients. Do browse their Services page for further information.
At Peter Huang & Richard, they seek to serve all their clients with utmost professionalism and cordiality. Their aim is to build relationships and bring value to their clients while never compromising on quality and efficiency. Peter Huang & Richard believe in striving for excellence while maintaining integrity and trust.
Type of Services:
INTELLECTUAL PROPERTY
CIVIL LITIGATION
CORPORATE & COMMERCIAL
FAMILY & ESTATE MATTERS
CONVEYANCING
Location:
368-3-1 & 2, Bellisa Row, Jalan Burma, 10350 Penang, Malaysia.
Contact:
+604-227 6862
+604-227 7237 (Fax)
+604-227 3996 (Fax)
Website: Website Link Here
---
_

Read Also:

Top 10 Best Freight Forwarders in Singapore

_
---
#7 – Yamuna & Co
Introduction:
Yamuna & Co. is a registered law firm with the Bar Council of Malaysia, a professional body that regulates the profession of lawyers in Peninsular Malaysia.
To be eligible for the bar admission, Yamuna & Co. law firm and its lawyers have satisfied all the academic, practical, and formal requirements under the Legal Profession Act 1976, an act that consolidates the law relating to Malaysia's legal profession.
Type of Services:
CONVEYANCING
BANKRUPTCY LAW
WILL,PROBATE & SMALL ESTATE
DIVORCE & ADOPTION
COMPANY SECRETARIAL
PERSONAL INJURY
Location:
No.45, 1st Floor, Penang Street, 10200 Georgetown, Pulau Pinang, Malaysia.
Contact:
+604-251 9860
+6016-496 3853
Website: Website Link Here
---
#8 – Jeffrey & Co.
Introduction:
Jeffrey & Co. is established since 1st July 2018 and is a boutique law firm based in Penang situated in the heart of the historical town called Georgetown borne out of idealism, ambition and perhaps some touch of youthful exuberance and having a client base across the nation and growing worldwide.
From their humble beginnings, they have significantly in terms of their capacity as well as their clientele. They believe that their growth has been a direct consequence of their persistence with two things that they stand for – delivering excellent, practical legal solutions to their clients while nurturing their own people to reach their true potential. This vision motivates and moves their people to better themselves everyday. It drives them to deliver cutting-edge legal services of the highest standards to their clients daily.
Type of Services:
LAND & COMMERCIAL PROPETY
DIVORCE
DEBT COLLECTION & RECOVERY
Location:
No. 21, Lorong Susu, off Jalan Macalister, 10400 Georgetown, Penang, Malaysia.
Contact:
+604-228 6919
+604-227 69197 (Fax)
Website: Website Link Here
---
#9 – Gibb & Co.
Introduction:
Gibb & Co is an established firm, that brings together the best people across their offices to provide a steadfast and staple array of legal services focusing on Client-Partner relationships.
In the Client-Partner relationship, they listen with compassion to understand their clients, their business, its corporate culture so as to better equip their clients for the ever-evolving complex environments and provide winning solutions while mitigating the risks.
Type of Services:
ADMINISTRATIVE LAW
ALTERNATE DISPUTE RESOLUTION & LITIGATION
BANKING & FINANCE
COMPANY SECRETARIAL SERVICES
CONSTRUCTION & ENGINEERING LAW
CORPORATE & COMMERCIAL LAW
CRIMINAL LAW
DEBT RECOVERY
EMPLOYMENT INDUSTRIAL & HUMAN RESOURCES
FAMILY LAW
INSOLVENCY & LIQUIDATION
INSURANCE
INTELLECTUAL PROPERTY
REAL ESTATE & CONVEYANCING
TRUST & ESTATE PLANNING
Location:
Suite 7A & 7B, 7th Floor, Wisma MTT, 26, Weld Quay, 10300, Penang, Malaysia.
Contact:
+604-261 1877
+604-261 6877 (Fax)
Website: Website Link Here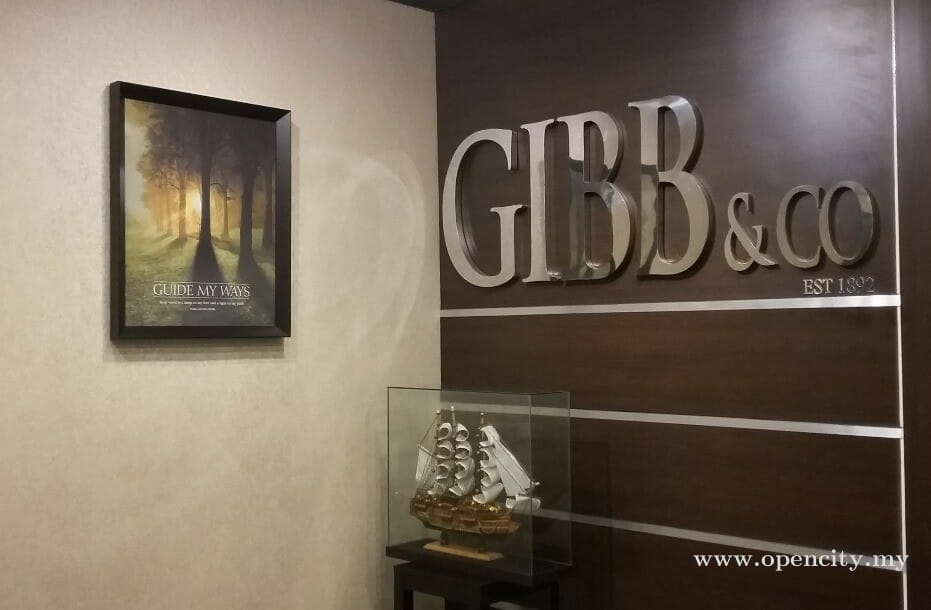 ---
#10 – Willie Ong & JL Ooi
Introduction:
Established in January 2019, Willie Ong & Co has since set its foot in Georgetown, Penang and having affiliates in Kuala Lumpur, Ipoh and Kota Kinabalu.
Willie Ong & Co is a boutique legal firm offering and providing utmost professional legal services to their clients.
At Willie Ong & Co, they are entrusted by a diverse entities ranging from public and private companies, management corporations, joint management bodies to private individuals.
Type of Services:
GENERAL AND CIVIL LITIGATION
CORPORATE ADVISORY
CRIMINAL DEFENCE
PROPERTY & STRATA ADVISORY
LABOUR LAW
FAMILY LAW
Location:
Level 2, Wisma Penang Garden, No. 42, Jalan Sultan Ahmad Shah, 10050 Georgetown, Penang, Malaysia.
Contact:
+6010-778 0488
+603-7610 1706 (Fax)
Website: Website Link Here
---
Have a Place to Recommend?
Your contribution is valuable to us! Are there any outstanding businesses that you believe should be added to our list? If so, please send your recommendations to us at [email protected]. Tropika Club will review your suggestions and update the list accordingly. Thank you for your help in making our list of businesses as comprehensive and accurate as possible.
---
Meanwhile, Check out Tropika Club's Ecosystem of Websites

Tropika Club Magazine – Tropika Club Magazine is a Singapore-based publication that features articles on a wide range of topics with a focus on local businesses and content for the region. The magazine emphasizes supporting local businesses through its #SupportLocal initiative, which includes coverage of everything from neighborhood hawker stalls to aesthetic clinics in town. In addition to highlighting local businesses, Tropika Club Magazine also covers a variety of local content, including beauty, lifestyle, places, eats, and what's on in Singapore and the Asia Pacific region.
Tropika Club Deals – Tropika Club Deals is a leading online deals and voucher shopping site in Singapore, offering amazing discounts on beauty, wellness, and fitness products and services. It's the perfect platform for customers who want to discover the best deals without having to commit to a specific appointment date and time. These deals are available at major beauty stores, facial salons, hair salons, and other brands in Singapore, with no minimum spend required. Choose from guaranteed discounted deals in the categories of hairstyling, hair removal, facial & aesthetics, body slimming, brows & lashes, nails & makeup, massage & spa or fitness & wellness. Tropika Club Deals is also ideal for customers who want to buy vouchers as gifts or to use for the future. So whether you're looking to save money on your next haircut or want to treat yourself to a relaxing massage, Tropika Club Deals has got you covered with the best voucher and coupon deals in Singapore!