Top 10 Best Opticians in Brisbane Australia

Finding the right optician who provides excellent service and quality products in Brisbane can be a daunting task. With so many opticians to choose from, it's hard to know which one is the best. To help you make an informed decision, we've compiled a list of the top 10 best opticians in Brisbane Australia. Each of these opticians has been carefully chosen for their commitment to providing customers with high-quality eyewear, professional customer service, and great prices.
---
#1 – OPTIKO eyewear
Introduction:
With some of the most unique and rare eyewear pieces in the southern hemisphere, Optiko will help you with your search no matter how extravagant or conservative your taste.
Coupled with our eye examinations using the current gold-standard in eye care technology worldwide, there are no compromises with your eyes and your time at Optiko.
Type of Services:
Location:
215 Queen St Mall, Brisbane QLD 4000
Contact: 07 3012 8883
Website: Website Link Here
---
#2 – 2020 Optical
Introduction:
2020 Optical, Brisbane's leading boutique for designer eyewear, sunglasses, contact lenses and accessories. They enjoy selling quality eyewear, and most importantly, they enjoy finding the right frame for the right person. That's what they do and they do it well. They only stock quality eyewear from the world's best eyewear designers… Their designers create the magic that inspires the rest of the market. This is not eyewear designed to compliment a fashion collection… they are designed to compliment your face 🙂
Type of Services:
OPTICAL HEALTH
CONTACT LENS CONSULTATIONS
EYE TESTS
Location: Ground Floor, 160 Queen Street Brisbane City QLD 4000
Contact: (07) 3483 2020
Website: Website Link Here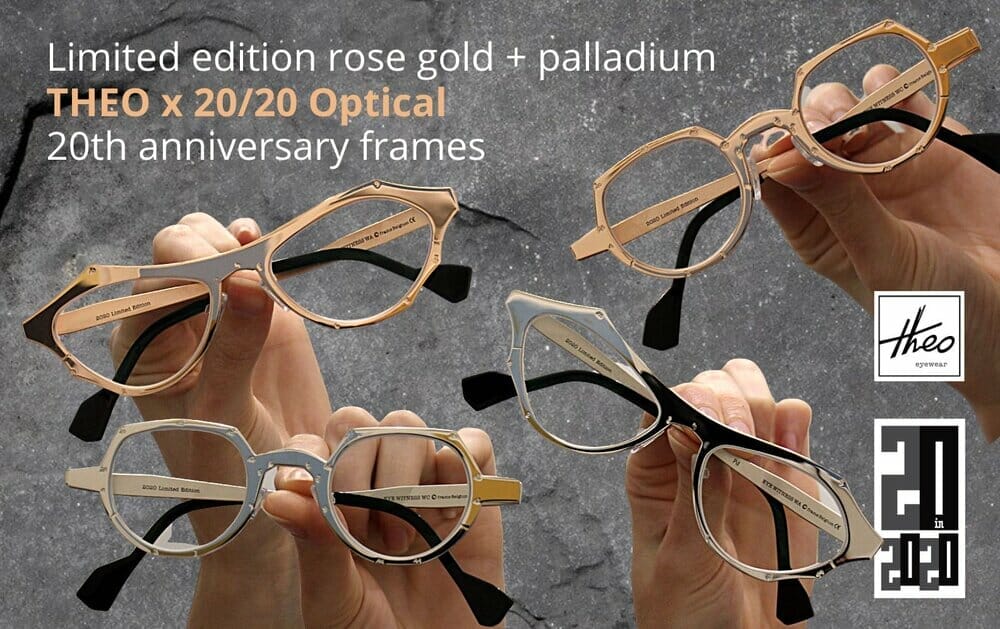 ---
---
#3 – OPSM Albert St Brisbane
Introduction:
They've been bringing Australians advanced optical technology since the beginning and we've stayed on the cutting edge with new advancements, like the incredible Clarifye, their most sophisticated digital eye exam yet. Today, OPSM has over 400 stores across Australia and New Zealand. They're still looking for new ways to bring you better optometry, technology, eyecare and service.
Type of Services:
Find your Frame
Book an Eye Test
Health Funds
Location:
186 Albert St, Brisbane City QLD 4000, Australia
Contact: +61 7 3229 2200
Website: Website Link Here
---
---
#4 – The Eyewear Shop
Introduction:
At The Eyewear Shop, they centre your eye care journey around you by carefully selecting quality designer frames and optical products to suit you and your lifestyle. Their optometrists provide a personalised and thorough eye examination to look after your eyes and eyewear needs.
Meet their trained staff who are on hand to assist with all your optical needs.
Meet the optometrists and staff at The Eyewear Shop.
Type of Services:
Zeiss Cirrus OCT scanning
Computerised visual field examination
Diabetic eye examinations
Dilated pupil examination
Location:
Camp Hill Marketplace
25 Samuel St, Camp Hill
Queensland 4152
Contact: 07 3395 4105
Website: Website Link Here
---
#5 – Optical Warehouse Brisbane City
Introduction:
Optical Warehouse is a Queensland originated business, who proudly offers friendly eye care services and a huge range of eyewear brands at great prices.
They know how much vision means to Australian's and they focus delivery of eye care with bulk-billed eye tests (subject Medicare eligibility) and options including retinal photography and OCT services as part of their comprehensive services.
Customers will find a huge range of designer & international eyewear brands , at great prices and special offers that may be suitable for their needs. Every frame is paired with quality prescription lenses that have been made to individual needs and their team assist to recommend lens options best-suited to your lifestyle needs.
Those with specific health requirements and people considering the convenience of contact lenses can also easily make a booking.
All health fund members are welcome and our store team can assist if customers are considering options when in store.
Type of Services:
Optometry
Prescription Lenses
Health Funds
Location:
Retail Tenancy B6, 275
George Street Brisbane QLD 4000
Contact: 07 3211 2200
Website: Website Link Here
---
#6 – Eyes on Edward
Introduction:
They are experienced and professional optometrists providing a trusted and welcoming destination –
a centre of excellence for optometry.
Type of Services:
Latest in Eyewear Fashion
Comprehensive Vision Tests
Experts in Fitting Frames and Contacts
Location:
57 Edward Street, Brisbane QLD 4000 Australia
Website: Website Link Here
---
_

Read Also:

Top 10 Best Opticians in Singapore

_
---
#7 – Oki & Oro Optometrist
Introduction:
Discover fabulous imported designer frames and sunglasses among their stunning watches and accessories. Oki & Oro Boutique have the latest styles and fashion and their team will help you select the perfect eyewear.
Seeking the perfect combination of beauty and function, their designers have poured love and passion into the art of designing optical frames, sunglasses and watches.
Eyewear and watches should be considered an expression of themselves, not just a necessity. At Oki & Oko Boutique, their goal is to help you find products to match your individual style and desire.
Type of Services:
Eye Examinations
Eyewear
Accessories
Watches
Location:
Shop E5-D Gasworks,
76 Skyring Terrace
Newstead QLD 4006
Contact: 07 3252 5442
Website: Website Link Here
---
#8 – Mark Hinds Optometrists
Introduction:
Mark Hinds Optometrists is an independent owned and operated Optometry Practice. They are here to give you the personal experience that everyone who gives them the opportunity to look after their vision needs deserves.
They offer complete eyecare for spectacles, contact lenses, specialty contact lenses, children's vision, binocular vision issues and all areas of eye health. They have state of the art testing equipment for early detection of ocular pathology, use specialist contact lens evaluation technology and lenses. Although they are one of Australia's busiest specialty contact lens practices, they do more than just the very complex cases and complex contact lens fitting!
Type of Services:
Latest Technology
Eye Examination
Myopia Control
Latest Eye Treatment
Location:
Suite 2, 53 Commercial Road (Between Arthur and Doggett Streets ) Teneriffe QLD 4005
Contact: 07 3358 6566
Website: Website Link Here
---
#9 – George & Matilda Eyecare for Gerry & Johnson Optometrists
Introduction:
George & Matilda Eyecare's qualified optometrists use the latest techniques and equipment, ensuring your eyes receive the very best care possible.
Type of Services:
Eye Tests
Contact Lens Consultation
Children's Eye Tests
Behavioural Optometry
Location:
Level 1, 148 Foveaux Street, Surry Hills NSW 2010
Contact: 1300 056 225
Website: Website Link Here
---
#10 – Specsavers Optometrists – Brisbane – Albert St
Introduction:
Specsavers is one of Australia's leading optometry and audiology providers. With hundreds of stylish glasses to choose from in every store, come in and find your perfect pair! See less
Together with their network of local optometrists, audiologists and health care professionals, they deliver the best of all worlds to their customers – great and affordable eye care from trusted local optometrists and audiologists as well as the range and buying power of Specsavers.
Type of Services:
Glasses
Contact lenses
Eye health
Location:
197 Albert St, Brisbane City QLD 4000, Australia
Contact: +61 7 3211 4355
Website: Website Link Here
---
Have a Place to Recommend?
We need your help! Do you know any other noteworthy beauty clinics or salons that deserves to be added to this list? If so, do write to us via our email at [email protected]. Tropika Club will do a review of your recommendations and update the list accordingly.
---
Meanwhile, check out Tropika Club's Ecosystem of Websites

Tropika Club Magazine – Tropika Club Magazine crafts articles on all things Singapore, but with a greater emphasis on local businesses based on our #SupportLocalSG initiative. We check out and feature local businesses of all categories, ranging from your neighbourhood hawker stalls to the aesthetic clinics in town. We also cover local content ranging from beauty, lifestyle, places, eats and what's on in SIngapore. Our Top 10 rankings include local food and service establishments based in different regions in Singapore.
Tropika Club Deals – Search for the best voucher and coupon deals. Tropika Club Deals is ideal for customers who want to discover the best deals without having to commit to a specific appointment date and time. Choose from guaranteed discounted deals in the categories of hairstyling, hair removal, facial & aesthetics, body slimming, brows & lashes, nails & makeup, massage & spa or fitness & wellness. Customers can also buy vouchers as gifts or to use for the future.