Top 10 Best Private Investigators in Adelaide Australia
Are you looking for the best private investigators in Adelaide, Australia? Whether you're trying to verify an alibi or track down a missing person, it pays to work with the best. Thankfully, Adelaide has some of the top experts in private investigation, who use their knowledge and expertise to help their clients get the results they need. In this article, we will be going through the top 10 best private investigators in Adelaide and why they are at the top of their field.
---
#1 – MGM Investigations
Introduction:
When you need proof and evidence to back up your claims before moving ahead, MGM Investigations can help you find it. Their private investigation experts are highly experienced with various types of cases.
They understand that each individual case requires its own unique approach. They also understand that in cases where private investigators are required, emotions run high and so do the stakes. Be confident that if it can be done, their investigators can do it.
At MGM Investigations your privacy is paramount. The integrity of their team of expert investigators is guaranteed. They also employ the latest technological methods to protect your privacy at all times. All investigative actions will be carried out with the utmost discretion and their investigators endeavor to remain undetected in every undertaking.
You can trust MGM Investigations to get the job done with stealth, discretion, and competence.
Type of Services:
Locating or tracing
Debugging
Field calls
Private inquiries
Process serving – flat rates
Surveillance (night vision specialist)
Location:
6 Dewer Ave, Ridgehaven SA 5097, Australia
Contact: +61 1800 021 122
Website: Website Link Here
---
#2 – 3RD Eye Investigators
Introduction:
When you have suspicions that something isn't quite right, whether it is a suspicion about your employee's misconduct or a suspicion that your partner is cheating on you, the need to know the truth becomes the most important factor.
You need specialists to uncover the whole picture. Due to the lack of evidence to move forward or just acting on suspicion, unanswered questions can be insidious, occupying your thoughts constantly.
Get the answers you need! Workplace and Private investigation services performed by 3RD EYE INVESTIGATORS find proof and information that can help you solve your issues. They are based in Adelaide, South Australia, and cover all over Australia, and they provide their services globally.
Type of Services:
Covert Surveillance Investigations
Workplace & Employee Investigations
Fraud & Intelligence
Financial Investigations & Forensic Accounting
Process Serving
Bug Sweeping (Technical Surveillance Countermeasure)
White Collar Criminal Defence
Skip Tracing
Location:
L'Estrange St, Glenside SA 5065, Australia
Contact: +61 411 075 693
Website: Website Link Here
---
---
#3 – IFB Investigations
Introduction:
IFB Investigations Australia is a private investigation firm based in Australia that provides a wide range of investigative services to individuals, corporations, and law firms. The company has a team of experienced investigators who specialize in different areas, including fraud, corporate investigations, surveillance, and background checks.
IFB Investigations Australia has been operating for over 20 years and has built a reputation for providing high-quality, discreet, and professional services to clients across Australia and internationally. The company has a strong focus on utilizing the latest technologies and investigative techniques to gather and analyze information, and its investigators are trained to handle sensitive and complex cases.
IFB Investigations Australia is licensed and regulated by the Australian Securities and Investments Commission (ASIC) and the Australian Security Industry Association Limited (ASIAL). The company adheres to strict ethical standards and operates with full confidentiality and discretion to protect its clients' privacy and interests.
Type of Services:
fraud investigations
workplace investigations
insurance investigations
cyber investigations
due diligence investigations
litigation support.
Location:
55/50 Mawson Lakes Blvd, Mawson Lakes SA 5095, Australia
Contact: +61 8 8232 9595
Website: Website Link Here
---
---
#4 – Ramsey Investigation Services
Introduction:
Ramsey Investigation Services Australia is a private investigation agency based in Sydney, Australia. The agency offers a range of investigative services including surveillance, background checks, fraud investigation, missing person investigation, and more.
Ramsey Investigation Services Australia was founded by Michael Ramsey, a licensed private investigator with over 30 years of experience in the industry. Michael Ramsey has worked with law enforcement agencies and has investigated a range of cases, including corporate fraud, insurance fraud, and infidelity.
The agency has a team of experienced investigators who are licensed and trained to handle complex investigations. They use the latest technology and techniques to gather information and provide evidence to their clients.
Ramsey Investigation Services Australia has a reputation for providing discreet and professional services to its clients. They have worked with individuals, businesses, and law firms across Australia and have a track record of delivering results.
Type of Services:
FACTUAL INVESTIGATION
SURVEILLANCE
PROCESS SERVING
SKIP TRACING
Location:
Unit 2/813 South Rd, Clarence Gardens SA 5039, Australia
Contact: +61 8 8464 0055
Website: Website Link Here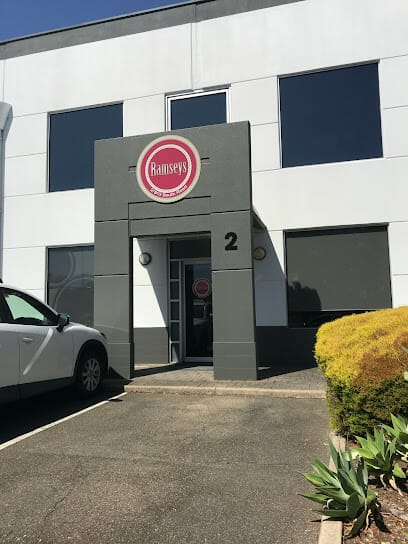 ---
#5 – Adelaide Security & Investigations
Introduction:
Adelaide Security & Investigations (ASI) is a local business established in 2013.
The Founder and owner of ASI are former South Australian Police Officers with experience in Patrols, Uniform Tactical, and the Criminal Justice System. ASI has taken this experience and applied it to the business ethos, maintaining a professional and proficient standard throughout the organization.
With experienced Private Investigators, Process Servers, and Security Guards, the team use a variety of skills and knowledge to lead with a professional edge, setting the highest standards within the industry.
‍
Type of Services:
Process Serving
Private Investigations
Security Guards
Location:
10/153 Brebner Dr, West Lakes SA 5021, Australia
Contact: +61 8 7007 0105
Website: Website Link Here
---
#6 – Australian Lie Detection Services
Introduction:
Australian Lie Detection Services is a company based in Australia that offers polygraph testing services. Polygraph testing is a technique used to detect deception by measuring various physiological responses such as heart rate, blood pressure, and respiration.
The company offers its services to individuals, businesses, and government agencies for various purposes, such as employee screening, criminal investigations, and relationship issues. They claim to use the latest technology and equipment for their polygraph testing, and their examiners are trained and certified by the American Polygraph Association.
It's important to note that the use of polygraph testing is not always reliable and is controversial in some countries. In Australia, polygraph testing is not admissible in court as evidence, and it's up to the individual or organization to decide whether they want to use this method of testing.
Type of Services:
employee screening
criminal investigations
relationship issues.
Location:
91 King William St, Adelaide SA 5000, Australia
Contact: +61 411 053 053
Website: Website Link Here
---
_

Read Also:

Top 10 Best Private Investigators in Melbourne Australia

_
---
#7 – Kingswood Investigations
Introduction:
Kingswood Investigations is committed to delivering the best work practices in their provision of investigation services to all of their clients. They have attained certification in ISO9001-2008 Quality Management Systems, which is testimony to the efforts management has put in to ensure the company operates at the highest of standards. Kingswood Investigations has developed long-term strategic partnerships with many clients and provided them with timely, value-for-money services. They have established particular processes with their clients to deliver and achieve positive outcomes. It ensures their client's requirements and relevant industry standards are complied with. Kingswood Investigations offers the highest quality of investigation services on the market today. Founded in 1989, their client base has increased exponentially due to the fact that they provide superior services to their clients and have assisted them in achieving their investigative needs. Their many years of experience and commitment to excellence have earned them the reputation as the best in the industry. They employ highly experienced, fully trained, and accredited, full-time Factual Investigators & Surveillance Operatives with a diverse array of professional backgrounds.
Type of Services:
Process Serving
Surveillance Factual Investigations
Corporate and Industrial Investigations
Insurance Investigations
Occupancy Checks/Evictions
Theft/Suspected Theft Investigations
Sexual Harassment/Discrimination
Location:
183 Port Rd, Hindmarsh SA 5007, Australia
Contact: +61 8 8346 3000
Website: Website Link Here
---
#8 – Frank Carbone
Introduction:
Frank Carbone obtained his Investigation and Debt Collection Licenses over 40 years ago.
Frank is a Criminal Defence Investigations specialist. In addition, he oversees and provides his expertise and experience to both ILR Services and DebtPayable.
Skills of Frank Carbone
Thriving on challenges, Frank and his team can adapt to changing circumstances, goals, and objectives.
In addition to his Private Investigator skills, Frank has extensive experience in all areas of Debt Collection and Asset Recovery.
Frank has also written and signed off on training and procedure manuals for investigations, Collections, Repossessions, Field Calls, and Skip Tracing.
Frank's reputation is enhanced. A great deal of his audience came verbally.
Type of Services:
CRIMINAL DEFENCE INVESTIGATIONS
COMPLETE LEGAL ASSISTANCE
DE-BUGGING & BUG-SWEEPING
LISTENING DEVICES & CORPORATE ESPIONAGE
FAMILY LAW MATTERS
Location:
59A Prospect Rd, Prospect SA 5082, Australia
Contact: +61 412 821 062
Website: Website Link Here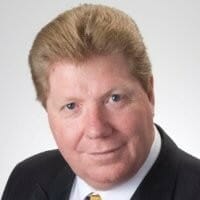 ---
#9 – Spousebusters
Introduction:
Since 2005 Spousebusters has been serving clients from all walks of life, including celebrities, high-profile business identities, FIFO workers, professionals, housewives, and everyone in between. Their clients are both males and females in ages ranging between 18 and 77.
If you're concerned about your relationship with your husband, wife, or partner and have a feeling they might be engaging in extra-marital activities, you can find peace of mind at last with the help of their Private Investigators.
Maybe your spouse has recently developed a pattern of arriving home later than usual, well after the end of the work day. Or perhaps they're being abnormally secretive with their phone or laptop. Maybe your partner is getting aggressive or defensive for no apparent reason.
Whatever warning signs you have identified, call up and speak to one of their leading Private Investigators. They operate across the country in metropolitan locations offering their private investigator services in Sydney, Melbourne, Brisbane, Tasmania, Darwin, Adelaide, Perth, and all major regional centers in Australia. They specialize in getting to the bottom of cases with minimal cost and fuss.
Type of Services:
Child Custody
Surveillance
Background Checks
Alcohol & Gambling Addiction
Skip Tracing
Counter Surveillance
Location:
Level 3/97 Pirie St, Adelaide SA 5000, Australia
Contact: +61 1300 776 873
Website: Website Link Here
---
#10 – Precise Investigation Adelaide
Introduction:
Precise Investigation can provide you with investigation services that deliver the results you need. Their investigators ensure that only the most discreet methods are employed when engaging in their investigations. They understand and appreciate the importance of private security and safeguarding their clients' privacy and confidentiality.
Their private investigations in South Australia have helped businesses, governments, and individuals overcome a wide range of issues relating to the hurdles they face at the office, at home, and on the move.
Type of Services:
Surveillance Investigation
Background Checks
Debugging/Bug Sweeping
Phone and Data Recovery
Insurance Investigation
Find Someone/Skip Tracing
Location:
Level 5, Tower 2/121 King William St, Adelaide SA 5000, Australia
Contact: +61 1300 856 011
Website: Website Link Here
---
Have a Place to Recommend?
Your contribution is valuable to us! Are there any outstanding businesses that you believe should be added to our list? If so, please send your recommendations to us at [email protected]. Tropika Club will review your suggestions and update the list accordingly. Thank you for your help in making our list of businesses as comprehensive and accurate as possible.
---
Meanwhile, Check out Tropika Club's Ecosystem of Websites

Tropika Club Magazine – Tropika Club Magazine is a Singapore-based publication that features articles on a wide range of topics with a focus on local businesses and content for the region. The magazine emphasizes supporting local businesses through its #SupportLocal initiative, which includes coverage of everything from neighborhood hawker stalls to aesthetic clinics in town. In addition to highlighting local businesses, Tropika Club Magazine also covers a variety of local content, including beauty, lifestyle, places, eats, and what's on in Singapore and the Asia Pacific region.
Tropika Club Deals – Tropika Club Deals is a leading online deals and voucher shopping site in Singapore, offering amazing discounts on beauty, wellness, and fitness products and services. It's the perfect platform for customers who want to discover the best deals without having to commit to a specific appointment date and time. These deals are available at major beauty stores, facial salons, hair salons, and other brands in Singapore, with no minimum spend required. Choose from guaranteed discounted deals in the categories of hairstyling, hair removal, facial & aesthetics, body slimming, brows & lashes, nails & makeup, massage & spa or fitness & wellness. Tropika Club Deals is also ideal for customers who want to buy vouchers as gifts or to use for the future. So whether you're looking to save money on your next haircut or want to treat yourself to a relaxing massage, Tropika Club Deals has got you covered with the best voucher and coupon deals in Singapore!