Top 10 Best Selling Products from Mandom
Mandom haircare is a line of hair care products that are made with natural ingredients. The company was founded in 2013 by two friends who wanted to create a haircare line that was healthy for their hair and the environment. The products are free of sulfates, parabens, phthalates, and other harsh chemicals. Here's the top 10 best selling products from Mandom on Shopee.
---
#1 – LUCIDO-L Oil Control Spray
Description:
Transform greasy & oily hair to fluffy, voluminous and smooth hair! It's contains green tea extract and hamamelis extract to moisturise hair and scalp with refreshing savon scent
UV protection.
Brand: Lucido-l
Features:
Transform greasy & oily hair to fluffy, voluminous & smooth hair
Suitable for use in the morning & evening, with UV protection
Style your hair anytime, anywhere
Absorbs sweat & sebum, adds natural volume to flat & limp hair
Moisturises hair & scalp with refreshing savon scent
Weight: 70g
Pricing: $9.60
Where to Find: Link here
---
#2 – Diane Perfect Beauty Extra Hair Fall Control Series
Description:
Moist Diane is a premium Japanese silicone-free haircare brand that beautifully transforms hair based on specific hair and lifestyle needs.
Brand: Diane
Features:
Helps promote healthy scalp & boosts hair growth
Reduces hair fall by 96% after 4 weeks usage
Helps increase blood circulation of scalp for hair regeneration
Reduces scalp redness, sebum & dandruff
Volume: 450ml
Pricing: $16.90-18.90
Where to Find: Link here
---
---
#3 – Barrier Repair Facial Sheet Mask
Description: Barrier Repair's sheet masks are made in Japan and these facial masks come in a box of 5 sheets each. Featuring a unique baby water lipid formula, super soft sheets with close fitting 3-D cut and gentle, hypoallergenic & suitable for sensitive skin!
Brand: Barrier Repair
Features:
Adheres even to the corners of the eyes and mouth
Moisture-retainingmulti-layer structure
Three-dimensional pattern cut on a model of the female face
Volume: 5 Sheets
Pricing: $6.90
Where to Find: Link here
---
_

Read Also:

Top 10 Best Hair Oils in Singapore
---
#4 – Laundrin Sunset Pina Colada Room Diffuser 80ml
Description: Laundrin Sunset Pina Colada Room Diffuser is a mellow yet refreshing scent of tropical fruits.
Brand: LAUDRIN
Features:
Premium reed diffuser
Removes odour from pets, cigarettes and sweat for approximately 3 months
Use in rooms to deodorize unwanted odours and impart the premium scent of Laundrin
Volume:80ml
Pricing: $16.90
Where to Find: Link here
---
#5 – OSHIMA TSUBAKI Camellia Hair Care Oil
Description: Camellia seed oil is rich in triolein, which is also a component of human sebum. This makes it gentle on the skin and allows it to blend naturally into the hair and skin. Proprietary refinement technology removes smells and stickiness and, because the oil does not oxidize easily, it is pleasant to use to the very last drop.
Brand: Oshimatsubaki
Features:
Gives hair moisture and shine and makes hair stronger.
Protects hair from damage caused by blow dryer heat and UVB rays.
Suitable for hair, skin, cuticle, nail, beard, massage, body
Free from colorants and contains no mineral oils
Volume: 40ml/60ml
Pricing: $21-$29.50
Where to Find: Link here
---
---
#6 – OSHIMA TSUBAKI Hair Cream Light
Description: A hair cream that results to smooth, moisturize,d and manageable hair right to the ends. The tube allows easy adjustment of quantity. Recommended for people with fine or thin hair.
Brand: Oshima Tsubaki
Features:
Promotes healthy, smooth & shiny hair
Proprietary refinement technology removes smells and stickiness
Smooth, moisturized, and manageable hair
Gentle on the skin
Weight:160g
Pricing: $14.90
Where to Find: Link here
---
#7 – GATSBY Moving Rubber Hair Wax Series
Description: GATSBY Moving Rubber Hair Wax Series create thin and thick bundles easily by applying Wild Shake thoroughly, starting at the root of your hair. Its texture is smooth, making it easy to style while giving off a natural shine.
Brand: Gatsby
Features:
Strongest holding power, suitable for very short to short hair
Keeps hair in place throughout the day
Floral fragrance
Wavy and messy look, or short defined style
Weight: 15g & 80g
Pricing: $9.60
Where to Find: Link here
#8 – GATSBY Facial Wipes
Description: GATSBY Facial Wipes can help to prevent acne with skincare properties.
Brand: Gatsby
Features:
Contains Menthol that can feel refreshed instantly with a cooling sensation
Wipes Away Dead Skin Cells
Helps make skin smoother and brightens skin tone
Contains Smooth Powder that can remove oil shine and helps prevent stickiness on the face
Volume: 15 Sheets
Pricing: $2 – $2.70
Where to Find: Link here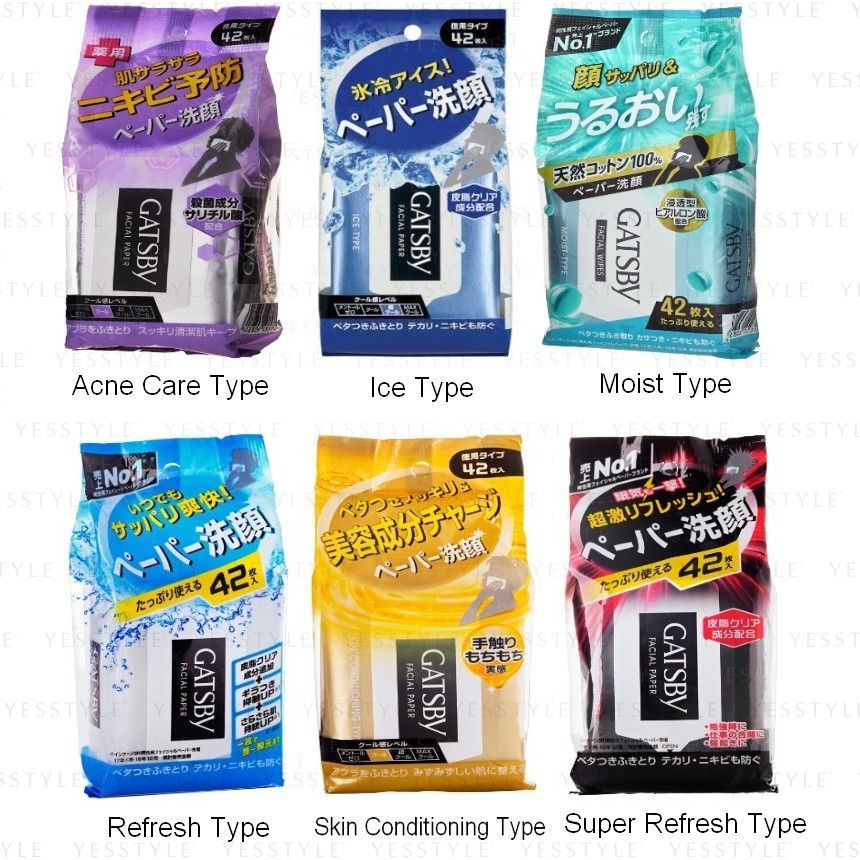 ---
#9 – Laundrin Fabric Refresher
Description: An anti-bacterial and odour eliminating fabric refresher. Eliminates unpleasant cigarette smell and unwanted odour caused by pets. Suitable for textile that can't be washed every day. Prevents muskiness in the wardrobe. Contains organic botanical extracts, safe for sensitive & baby skin.
Brand: Laundrin
Features:
Antibacterial & anti-odour
For curtains, sofa, rugs, bed and other products that cannot be washed every day
Eliminates bad smell from cigarettes and sweat
Can also be used as a room fragrance
Volume: 370ml
Pricing: $9.90
Where to Find: Link here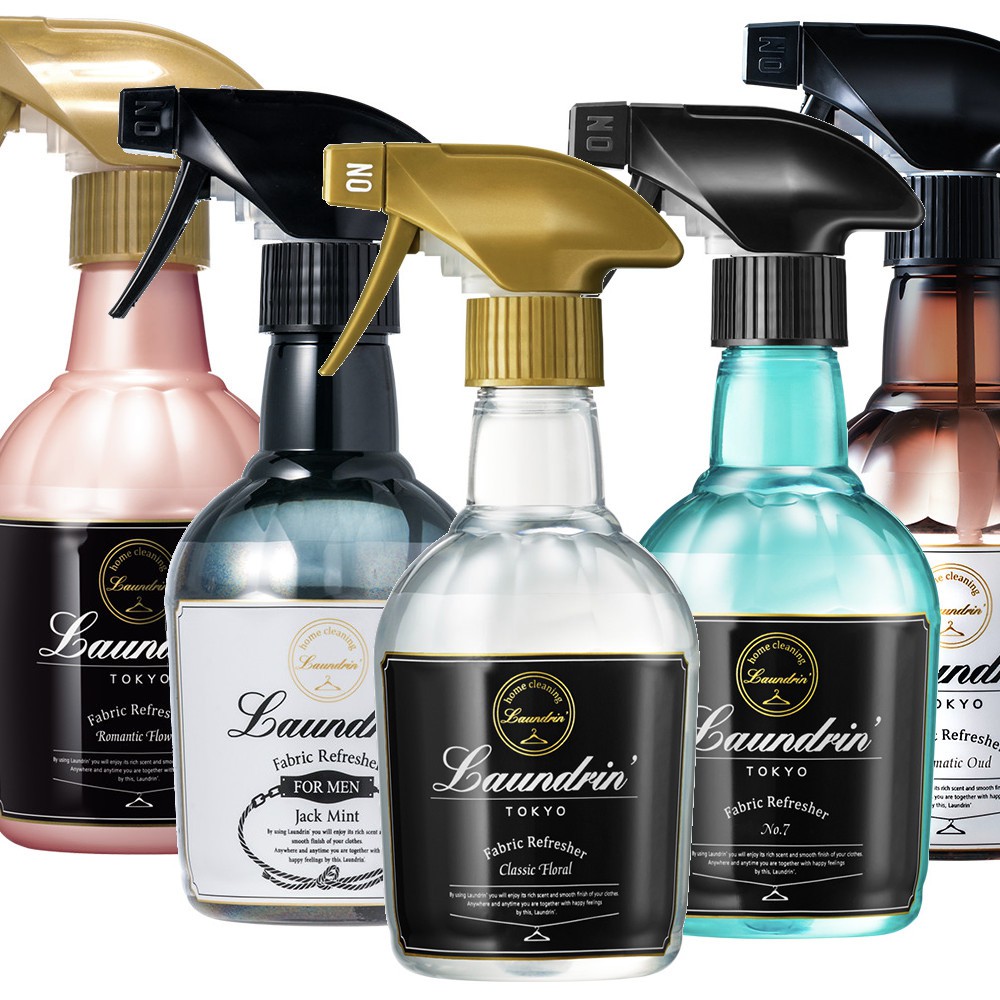 ---
#10 – Bifesta Micellar Cleansing Water Makeup Remover
Description: Remove makeup in seconds with the new Bifesta Micellar Cleansing Water! Featuring a new blend of pullulan which reduces friction during cleansing and moisturizes skin as well as penetrating hyaluronic acid which retains moisture after cleansing, the series removes makeup easily while remaining gentle on the skin.
Brand: Bifesta
Features:
Gently lifts and removes makeup impurities and dead skin cells with micelle particles
Low friction formula, gentle on the skin and removes makeup easily
Leaves skin moisturized after use
Moisturises and refreshes skin
Volume: 400ml
Pricing: $17.90
Where to Find: Link here
---
Have a Product to Recommend?
Your contribution is valuable to us! Are there any outstanding brands that you believe should be added to our list? If so, please send your recommendations to us at [email protected]. Tropika Club will review your suggestions and update the list accordingly. Thank you for your help in making our list as comprehensive and accurate as possible.
---
Meanwhile, Check Out Tropika Club's Ecosystem of Websites

Tropika Club Magazine – Tropika Club Magazine is a Singapore-based publication that features articles on a wide range of topics with a focus on local businesses and content for the region. The magazine emphasizes supporting local businesses through its #SupportLocal initiative, which includes coverage of everything from neighborhood hawker stalls to aesthetic clinics in town. In addition to highlighting local businesses, Tropika Club Magazine also covers a variety of local content, including beauty, lifestyle, places, eats, and what's on in Singapore and the Asia Pacific region.
Tropika Club Deals – Tropika Club Deals is a leading online deals and voucher shopping site in Singapore, offering amazing discounts on beauty, wellness, and fitness products and services. It's the perfect platform for customers who want to discover the best deals without having to commit to a specific appointment date and time. These deals are available at major beauty stores, facial salons, hair salons, and other brands in Singapore, with no minimum spend required. Choose from guaranteed discounted deals in the categories of hairstyling, hair removal, facial & aesthetics, body slimming, brows & lashes, nails & makeup, massage & spa or fitness & wellness. Tropika Club Deals is also ideal for customers who want to buy vouchers as gifts or to use for the future. So whether you're looking to save money on your next haircut or want to treat yourself to a relaxing massage, Tropika Club Deals has got you covered with the best voucher and coupon deals in Singapore!