Top 10 Best Slimming Centres in Perth Australia

Are you looking to slim down and get fit? Do you live in or around Perth, Australia? If so, you're in luck! This article will provide an overview of the top 10 best slimming centres available in the area. We've taken into account customer reviews, ratings, cost, and more when making these rankings. Whether you want a high-end experience or just something affordable and convenient, there's sure to be an option for you.
---
#1 – Dr Siva Gounder – Perth Weight Loss & Surgery
Introduction:
Siva is originally from Malaysia and has made Perth home since 2007. He completed his medical degree in Manipal Academy of Higher education in 1999. He returned to Malaysia and completed his postgraduate specialist surgery training in General Surgery from University of Malaya in 2007 and prior to that he was awarded membership with the Royal College of Surgeons (Edinburgh) […] in 2005 He migrated to Perth and underwent further specialized advanced surgical training in all major Perth hospitals through the Royal Australasian College of Surgeons training program. He successfully obtained the Fellowship of the Royal Australasian College of Surgeons (FRACS) in 2015.
Type of Services:
Lap Band Surgery
Gastric Bypass Surgery
Gastric Sleeve Surgery
Location:
42 Great Northern Hwy, Midland WA, 6056
Contact: 08 6155 8822
Website: Website Link Here
---
#2 – Quest Slimming & Beauty
Introduction:
At Quest Slimming & Beauty our goal is to make you LOOK and more importantly FEEL your best.
Located in East Perth, Western Australia, Quest provides Cryogenic Lypolysis also known as Fat Freezing to their wonderful clients.
Type of Services:
HIFU
Muscle Contouring Treatment
Teeth Whitening
Location:
Unit 98/262 Lord Street, East Perth WA 6004
(Corner of Summers & Lord St. Ecco Building)
Contact: 0450 479 373
Website: Website Link Here
---
---
#3 – Body Balancing Nutrition
Introduction:
They are a team of Perth-based qualified Dietitians and Nutritionists passionate about empowering their clients to achieve their health goals in areas that are important to them, whether it be in sports performance, recreational training, optimum health or healthy weight loss.
Their Services
Body Balancing provides practical and holistic nutrition services to help their clients reduce body fat and increase energy through healthy eating. They specialise in wellness, weight loss and fitness, diabetes control, high cholesterol, heart health, menopause and gut health. Their Dietitians and Nutritionists teach you how to eat well, lose weight, achieve balance and maintain your optimum body performance for the long term. They educate and from feeling confused and overwhelmed with incorrect and conflicting information. They educate people from feeling confused and overwhelmed with incorrect and conflicting information. They support you through the conflicting and, at times, overwhelming information in the nutrition world to empower you to make positive decisions for your health.
Type of Services:
Wellness
Weight Loss
Fitness & Stamina
Location:
22 Emerald Terrace
West Perth WA 6005
Contact: 08 6245 3367
Website: Website Link Here
---
---
#4 – Mercy Bariatrics – Dr. Leon Cohen
Introduction:
Dr Leon Cohen is the Medical Director of Mercy Bariatrics. He is a General and Bariatric Surgeon and established Mercy Bariatrics in 2004. He trained in advanced Laparoscopic and Bariatric surgery in Perth and the UK and was one of the first surgeons to introduce the Sleeve Gastrectomy to Australia.
He has personally performed over 1500 lap sleeve gastrectomies which is one of the largest individual series in Australia and has been involved in teaching and research into this technique around Australia and internationally. Along with sleeve gastrectomy Leon has a special interest in revisional bariatric surgery. His other surgical interests are in gastrointestinal surgery and endoscopy.
Under his direction Mercy Bariatrics has evolved into a truly multidisciplinary practice that celebrates that success in Bariatrics is not just about the surgery.
Outside of Medicine his interests are Jazz music (Tenor Sax Player), sailing and bushwalking. He is married to Caroline and has two sons.
Type of Services:
Sleeve Gastrectomy
SASI-S (Single Anastomosis Stomach-Ileal Bypass With Sleeve Gastrectomy)
Omega Loop Gastric Bypass
Laparoscopic Gastric Banding
Location:
Suite 1A, Level 2, St, John of God Medical Centre, Ellesmere Rd, Mount Lawley WA 6050
Contact: 08 9272 0420
Website: Website Link Here
---
#5 – Dietwise
Introduction:
They know and understand the confusion trying to navigate conflicting messages around food, nutrition, diet trends and everything in between. That's where their team of highly skilled Dietitians and Nutritionists come in. They love their work. Their passion is simplifying nutrition and providing the support, help and care you need to achieve your goals, no matter your age, gender, weight, race, religion, neurotype, or health concern.
Dietwise specialises in the non-diet approach to weight concerns, dieting, disordered eating and body image issues, and the treatment of eating disorders. They're proudly fat-positive, weight-neutral and body inclusive and know that bodies, health, and fitness come in all shapes and sizes.
Type of Services:
Eating Disorders
Weight Concerns
Bariatric Surgery
Location:
Level 2/448 Fitzgerald St, North Perth WA 6006, Australia
Contact: (08) 9388 2423
Website: Website Link Here
---
#6 – Betterhealth Clinic
Introduction:
At BetterHealth Clinic we pride ourselves in being an "evidence based practice" which means as described by the Institute of Medicine (2001) that the best research evidence with clinical expertise and patient values have been integrated into your treatment protocols. Evidence based practices are distinct, and essential to the advancement of service delivery as they merge key aspects of science, clinical expertise and personal values to ensure you attain the best possible health results from your treatments.
Their vision keeps our focus on facilitating your recovery, restoring function and empowering you to maintain optimum health, thus enhancing your enjoyment and quality of life. Improve your life … improve your health. Let us guide you.
Type of Services:
Weight Loss
Women Health
Digestive Health
Location:
Suite 25, Level 3
30 Dundebar Road – Wanneroo
Contact: 08 9300 0018
Website: Website Link Here
---
_

Read Also:

Top 10 Best Lifestyle Blogs in Perth Australia

_
---
#7 – Essence of Eating
Introduction:
Jessica is a university qualified Accredited Practising Dietitian with over 11 years experience in private practice in Melbourne and Perth. Jess proudly opened Essence of Eating in 2013 to provide quality dietetic services to the community
They are driven and passionate in helping people escape the world of dieting, food deprivation and guilt. They can show you how to find a pathway forward that involves balance, nourishment and flexibility with the foods that make your body feel good. They use the Non-Diet Approach and the Health at Every Size (HAES) paradigm.
They also specialise in the management of Irritable Bowel Syndrome, freeing people of the dreaded daily symptoms of abdominal bloating, abdominal pain, altered bowel habits and excessive wind. Jess is determined to improve the quality of your life by helping you become as close to symptom free as possible!
Jess has worked with hundreds of people, predominately in a one on one setting, working towards each individual's goals, big and small. They appreciate and understand that everybody is unique in their own way. Just like there is no 'one size fits all' shoe, there is no 'one size fits all' dietary approach and a plan needs to be tailored to every individual.
Type of Services:
Weight Concern and healthy eating
Location:
283 South Street, Hilton
Contact: 0439636807
Website: Website Link Here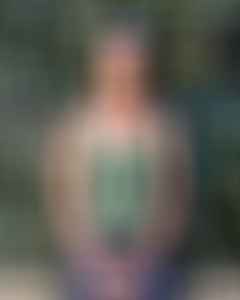 ---
#8 – CosMedical Skin Solutions
Introduction:
Elisha Rounsevell founded CosMedical Skin Solutions in 2007, after identifying the need for an advanced cosmetic practice in the rapidly growing northern suburbs. She has over 30 years industry experience, with more than 20 of those specialising exclusively in Dermal Therapies in one of Perth's largest cosmetic surgery clinics and day hospitals, as well as CosMedical Skin Solutions.
She has also written lecture material and delivered practical training and assessments for the Australasian Academy of Cosmetic Dermal Science (AACDS) where she still has close ties, and is a member of their advisory board.
Elisha continues to work with industry physicians and surgeons and is committed to ongoing training and research to remain at the forefront of her field. She aims to provide a friendly, professional environment where you feel confident knowing you will see a highly qualified and experienced Dermal Therapist (all hold a minimum Advanced Diploma of Cosmetic Dermal Science or equivalent) so you can rest assure that you will be in the safest hands.
Type of Services:
EM-LIFT MAX®
Cryolipolysis (Fat Freezing)
Location:
1/7 Royce Court Joondalup WA 6027
Contact: (08) 9300 3663
Website: Website Link Here
---
#9 – Youth Lab West Perth
Introduction:
Youth Lab sets the standard in aesthetic medicine and clinic experience in a contemporary, yet refined ambient setting.
Led by Dr Kate Jameson, our exceptional standards are reflected in our team and the results we deliver. Their attention to detail is evident not just in our clinics, but in every point of contact with our clients.
With locations in West Perth, Claremont and Joondalup, Youth Lab offers a five star client experience at each clinic.
Youth Lab West Perth is nestled away in leafy Richardson St and is a stone's throw away from the CBD and Subiaco, with onsite parking available.
Youth Lab Claremont is conveniently located on Stirling Hwy and is walking distance from Claremont Town Centre. Situated in a beautiful character building, parking is also available onsite.
Youth Lab Joondalup is located on Lakeside Drive, and features a beautiful fit-out inspired by the coastal beauty of Perth's Northern corridor.
Type of Services:
Fat Dissolving Injections
Jawline Slimming
Bio Remodelling Injectable
Location:
8/205 Lakeside Drive, Joondalup
Contact: (08) 9260 6880
Website: Website Link Here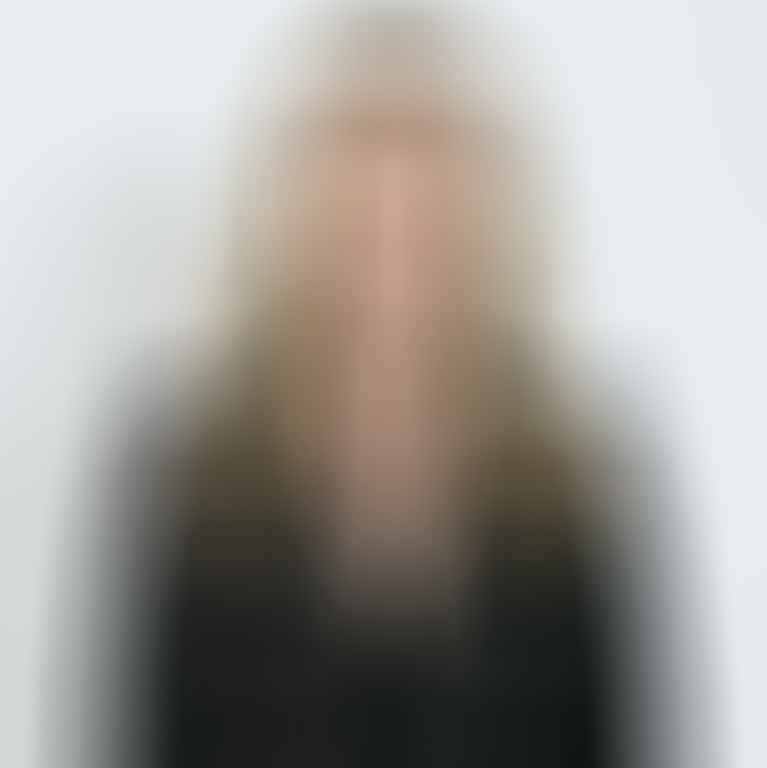 ---
#10 – Hypnosis Solutions Perth
Introduction:
Nikki Taylor is your local "Quit Cigarettes In 60 Minutes" specialist and a … "Reach Your Ideal Weight In 60 Minutes" specialist hypnotherapist and trained coach. She has a passion for helping others to regain their health, happiness and sanity, naturally, without drugs or chemicals. As a clinical hypnotherapist she has helped many clients do just that and be able to enjoy life fully again.
Nikki is part of a network of leading specialists using an effective process available today to Quit cigarettes and learn how to… Reach your ideal weight in just 60 minutes.
Nikki has experience with a wide range of systems and she is absolutely committed to helping you become a non-smoker and/or reach your ideal weight now and offers complementary free sessions up to 12 months of your initial session. Nikki is also a Master NLP Practitioner and a Reiki Practitioner. Nikki has trained through The Australian Academy of Hypnosis, The Australian Success Academy, The American Board of Hypnotherapy, Quantum Change Seminars and Inner Goodness.
Type of Services:
Location:
13 Jenkin Mews, Atwell, Perth WA 6164
Contact: 0422 605 241
Website: Website Link Here
---
Have a Place to Recommend?
Your contribution is valuable to us! Are there any outstanding businesses that you believe should be added to our list? If so, please send your recommendations to us at [email protected]. Tropika Club will review your suggestions and update the list accordingly. Thank you for your help in making our list of businesses as comprehensive and accurate as possible.
---
Meanwhile, Check Out Tropika Club's Ecosystem of Websites

Tropika Club Magazine – Tropika Club Magazine is a Singapore-based publication that features articles on a wide range of topics with a focus on local businesses and content for the region. The magazine emphasizes supporting local businesses through its #SupportLocal initiative, which includes coverage of everything from neighborhood hawker stalls to aesthetic clinics in town. In addition to highlighting local businesses, Tropika Club Magazine also covers a variety of local content, including beauty, lifestyle, places, eats, and what's on in Singapore and the Asia Pacific region.
Tropika Club Deals – Tropika Club Deals is a leading online deals and voucher shopping site in Singapore, offering amazing discounts on beauty, wellness, and fitness products and services. It's the perfect platform for customers who want to discover the best deals without having to commit to a specific appointment date and time. These deals are available at major beauty stores, facial salons, hair salons, and other brands in Singapore, with no minimum spend required. Choose from guaranteed discounted deals in the categories of hairstyling, hair removal, facial & aesthetics, body slimming, brows & lashes, nails & makeup, massage & spa or fitness & wellness. Tropika Club Deals is also ideal for customers who want to buy vouchers as gifts or to use for the future. So whether you're looking to save money on your next haircut or want to treat yourself to a relaxing massage, Tropika Club Deals has got you covered with the best voucher and coupon deals in Singapore!