Does Whole Body Cryotherapy Work?
From Gigi Hadid to Steph Curry, cryotherapy treatment has captured mainstream attention. It uses cold air, usually from liquid nitrogen, of below-freezing temperatures of -100 degrees celsius for two or three minutes on the body. There are saunas and spas that tout enhanced muscle recovery and metabolic rate with the treatment, as well as relief from chronic pain. For something that brings chilling to a whole new level, Tropika Club finds out does whole body cryotherapy work.
---
---
Cryotherapy's History
There's evidence that the ancient Egyptians, and later Hippocrates, did see the analgesic and anti-inflammatory benefits of the cold. But one of the earliest proponents on the use of cold to treat disease was James Arnott, an English physician.
He was the first to use extreme cold to destroy a specific section of tissue. With a mixture of salt and crushed ice, he was able to reduce the pain and local blood haemorrhage of tumours.
New kinds of refrigerants were used with the advent of new research and technologies. Liquid air and liquid oxygen were used to treat ailments such as warts, varicose leg ulcers, carbuncles, and others in the late 19th century. Afterwards, a mixture of acetone of carbon dioxide was extensively used to treat acne.
How Does Whole Body Cryotherapy Work?
Whole body cryotherapy, as it's called nowadays, builds on those ideas, using cold temperatures to provide pain management and relief from pain for injured, inflamed, or overused muscles. Some spas and saunas even tout a boost in collagen and reduced skin inflammation with cryotherapy. 
Most modern cryotherapy treatments involve stepping into a cold chamber with some protective wear. The cold air is usually produced from liquid nitrogen. As the air from liquid nitrogen is dry, the cold will only affect the surface of the skin. The freeze time could last anywhere between three to four minutes.
---
---
Today, it's promoted to those recovering from a serious injury, a chronically painful disease, athletes who want to boost their performance, and to those who are looking for new ways to lose weight.
Some also tout its ability to increase the body's metabolic rate as one of the benefits of cryotherapy. As you go through cryotherapy, it could induce thermogenesis in your body, enhancing your body's metabolism, which could help with weight loss.
How Effective is Whole Body Cryotherapy?
There's no easy answer to the question about the effects of cryotherapy and the benefits of cryotherapy. For one, the temperatures of the cryotherapy chambers vary according to the spa and sauna offering cryotherapy, as is the duration of time inside the cryotherapy chamber.
In a review of scientific evidence regarding cryotherapy, it mentioned that could be helpful in treating "adhesive capsulitis" (frozen shoulder), which is a severe loss of shoulder motion that may complicate some injuries. Although, there are no long-term studies for this benefit as of yet.
In the same review, it may reduce muscle soreness in the short term and accelerate the perception of recovery after certain activities. However, it doesn't seem to lead to a consistent improvement in function or performance. Also, it suggested that cryotherapy didn't alter the amount of muscle damage after an intense exercise.
Be that as it may, researchers have found that cryotherapy is generally safe, with only a few problems reported with the treatment. However, it's advised that people with certain conditions, such as nerve disease in their feet or legs, poor blood circulation, allergy to cold, major heart or lung disease, or poorly controlled high blood pressure, should avoid cryotherapy.
When it comes to treating chronic pain with cryotherapy, you should note that chronic pain usually persists over time. Often, these kinds of physical pain is resistant to medical treatments.
---
---
A Pretty Penny for A Pretty Extreme Chill
As with most newfangled trends, the jury's still out on whether cryotherapy treatment actually works. It doesn't come cheap too. Cryotherapy in Singapore can easily cost up to a few hundred dollars for one session. If you can afford in the long run, and if you feel like its working. Go ahead.
For the rest of us, let's stick to the good ol' ice packs for our post-workout recovery.
---
---
Meanwhile, check out Tropika Club's Ecosystem of Websites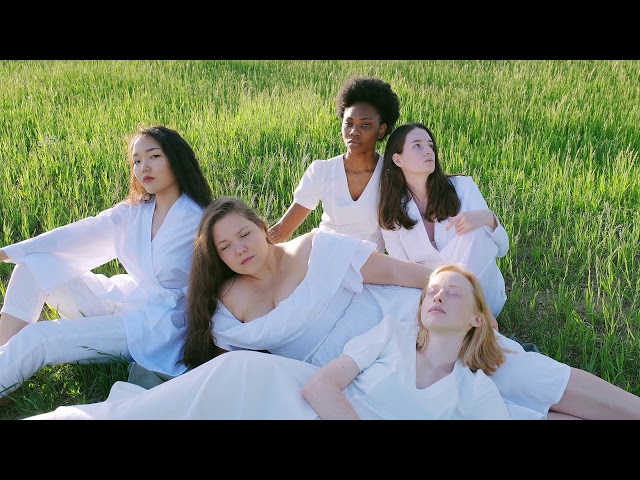 TROPIKA CLUB DEALS
Search for the best voucher and coupon deals with up to 5% cashback
TROPIKA CLUB BOOKINGS
Discover and book services at amazing off-peak discounts.
TROPIKA CLUB MAGAZINE
Get the latest scoop on beauty, wellness, eats and all things Singaporean.
Tropika Club Deals – Search for the best voucher and coupon deals. Tropika Club Deals is ideal for customers who want to discover the best deals without having to commit to a specific appointment date and time. Deals allow customers to buy vouchers and coupons in advance and to arrange the appointment directly with the merchant or business. Customers can also buy vouchers as gifts or to use for the future.
Tropika Club Bookings – Discover and book services at amazing off-peak discounts. Tropika Club Bookings is ideal for customers who want to see the full selection of a merchant or business. Customers can search by merchant or service categories and then choose from a full range of service offerings. Customers can also see if there are any off-peak discounts for the selected service(s). Customer will book the appointment for the specific date and time.
Tropika Club Magazine – Get the latest scoop on beauty, wellness, eats and all things Singaporean. Tropika Club Magazine crafts and curates articles for the discerning Singapore male and female. We provide up-to-date articles on Beauty and Vogue for gals, and articles on Grooming and Style for guys. We also cover local Singaporean content under City. Supporting Tropika Club's vision to bring the best beauty, wellness and fitness services to our visitors, we also have a review section on the best services and selections under Top Picks. This features the Top 10 rankings for your beauty and wellness salons based on the various regions in Singapore.