10 Facts About the Singapore Zoo: More Than Just Animals
Introduction
As Singaporeans, we've often viewed the Singapore Zoo as a mere collection of exotic animals. However, this iconic landmark offers more than meets the eye. Tropika Club Magazine takes you through 10 astounding facts that demonstrate why the Singapore Zoo is far more than a menagerie. It's an institution that educates, conserves, and entertains, holding a unique place in the hearts of Singaporeans and visitors alike.
No Time to Read? Here's a Snappy Summary of This Article
Wildlife Oasis: Singapore Zoo is a lush haven where animals roam freely in naturalistic habitats.
Night Safari: It offers a unique nocturnal experience, letting you see animals in their element after dark.
River Safari: Explore the world's major rivers and their inhabitants through this captivating river-themed attraction.
Conservation Focus: The zoo is dedicated to wildlife conservation, actively participating in breeding and research programs.
Interactive Exhibits: Get up close with animals through interactive displays and feeding sessions.
Award-Winning: Singapore Zoo consistently ranks among the world's top zoos for its immersive and educational experiences.
---
1. A Pioneer in Open-Concept Habitats
In 1973, the Singapore Zoo introduced an open-concept habitat design, which was groundbreaking at the time. Instead of cages, animals roam freely in settings that closely mimic their natural environments. This not only makes for happier animals but also provides a more immersive and educational experience for visitors. This humane and innovative approach has been emulated by zoos around the world and remains a cornerstone in modern zookeeping.
2. Conservation Efforts
The zoo actively participates in wildlife conservation efforts, both locally and internationally. It's home to several critically endangered species, such as the Sumatran orangutan and the Malayan tiger. It also runs breeding programs and supports various conservation initiatives. The zoo's commitment to conserving wildlife makes it more than just an attraction; it's a vital center for animal welfare and research.
---
---
3. Wildlife Healthcare
With an in-house veterinary team and state-of-the-art healthcare facilities, the Singapore Zoo prioritizes the well-being of its residents. Regular health checks, customized diets, and emergency services ensure that the animals receive the best possible care. These healthcare practices reflect the zoo's dedication to ethical animal treatment, a commitment that extends beyond the public eye.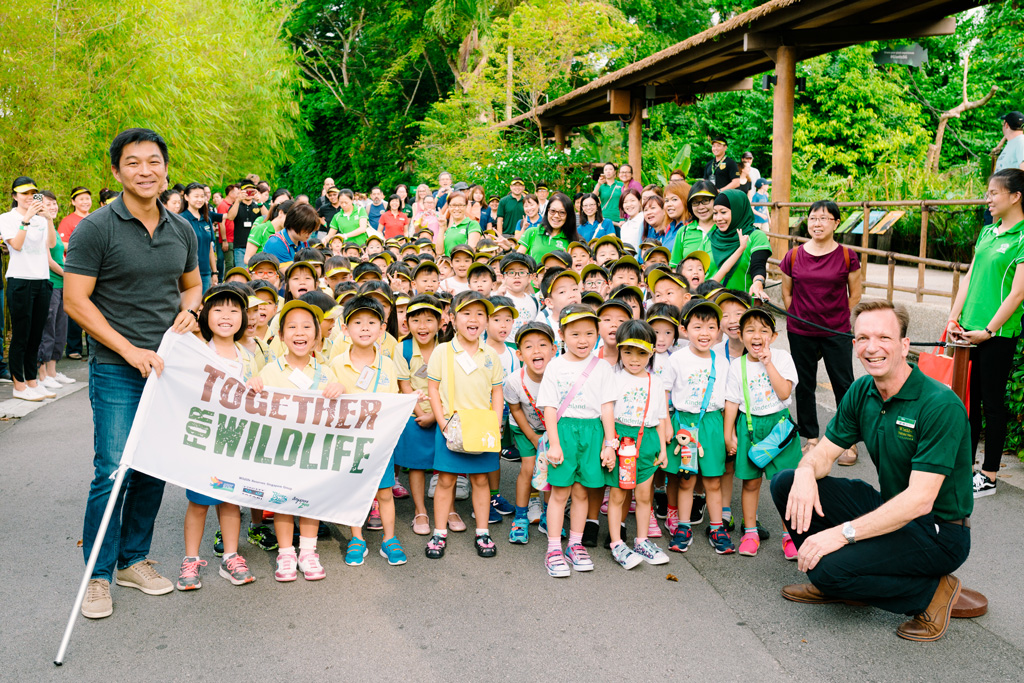 4. Educational Programs
The zoo offers a range of educational programs aimed at both children and adults. From wildlife camps to behind-the-scenes tours, these initiatives educate the public about biodiversity, ecology, and conservation. The zoo actively collaborates with schools in Singapore to facilitate learning experiences that foster a sense of responsibility for the natural world.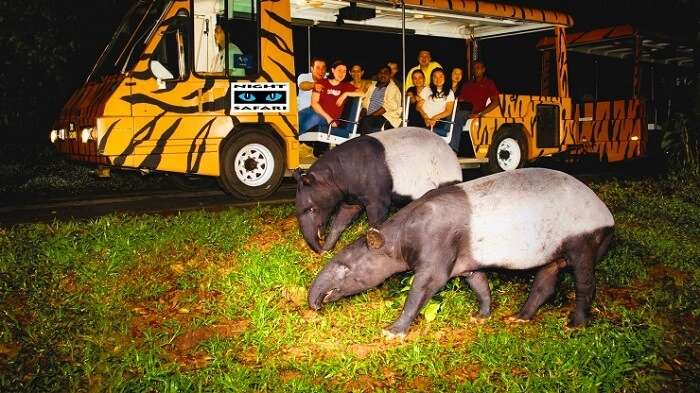 5. Night Safari
Adjacent to the zoo is the world's first nocturnal zoo, the Night Safari. This unique attraction allows you to observe animals in their nighttime behaviors, providing a different perspective from typical daytime visits. It's an innovative way to educate the public about nocturnal creatures and their habitats.
6. River Safari
Another feather in the zoo's cap is the River Safari, Asia's first and only river-themed wildlife park. Here, visitors can explore ecosystems of major rivers like the Nile, Amazon, and Yangtze, encountering over 200 species of aquatic animals. This adds another layer to the zoo's educational and conservation efforts, emphasizing the importance of freshwater habitats.
_

Read Also:

_
7. Experiential Dining
Offering unique dining experiences like "Jungle Breakfast with Wildlife," the zoo provides opportunities to interact with animals in a controlled environment. Imagine having your morning coffee while an orangutan swings by—quite literally! These experiences make the zoo more than just a place to see animals; it's a place to interact and engage with them.
8. Eco-Friendly Practices
Committed to sustainability, the Singapore Zoo employs various eco-friendly practices. From waste management to using electric vehicles within the premises, the zoo is determined to minimize its environmental impact. This aligns with Singapore's broader sustainability goals and adds another dimension to the zoo's mission.
9. Global Partnerships
The zoo has established partnerships with international conservation organizations and zoos, participating in global efforts to conserve wildlife. These collaborations amplify the zoo's impact beyond Singapore and contribute to the global narrative of wildlife preservation.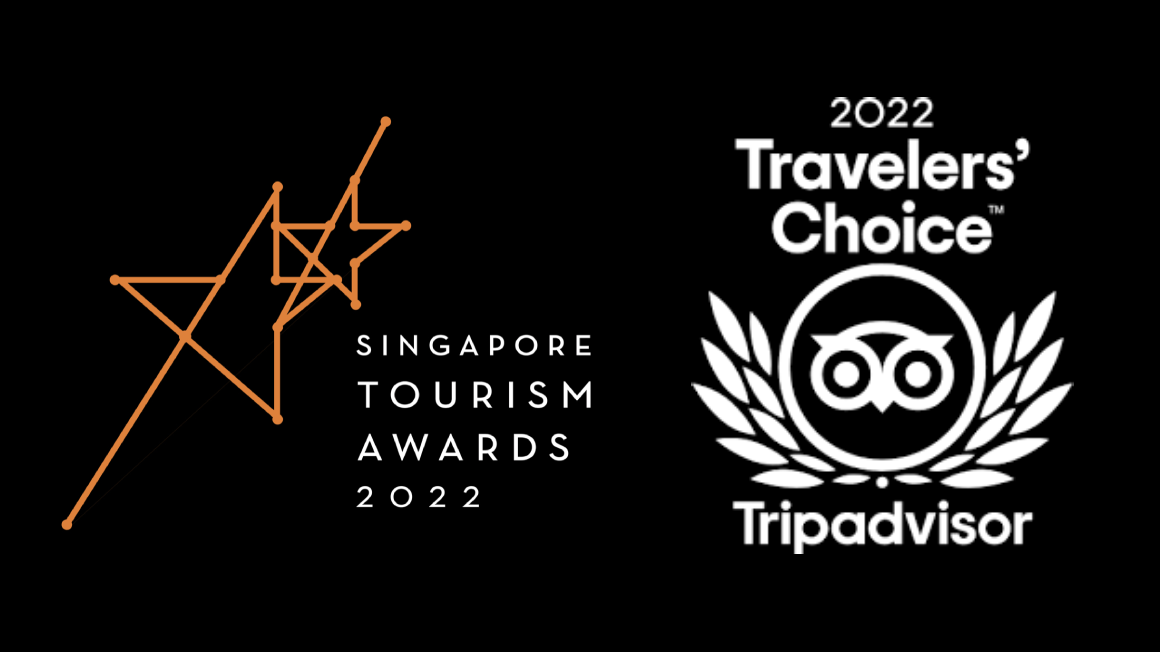 10. Awards and Recognitions
Over the years, the Singapore Zoo has won numerous awards for its exceptional standards in animal welfare, education, and visitor experience. Recognized both locally and internationally, the zoo's accolades affirm its status as a world-class institution that's more than just an animal display.
Conclusion
In conclusion, the Singapore Zoo is a multifaceted institution that plays a significant role in wildlife conservation, education, and sustainable practices. It's an enriching destination that continues to evolve, captivating generations of Singaporeans and international visitors. This is not merely a place to watch animals; it's a place to engage with the natural world responsibly and thoughtfully.
FAQ FOR 10 FACTS ABOUT THE SINGAPORE ZOO: MORE THAN JUST ANIMALS
Q: How can I get to the Singapore Zoo?
A: You can reach the Singapore Zoo by taking public transportation or a taxi. More details in their blog post.
Q: What is the best time to visit the Night Safari?
A: The Night Safari is best experienced after dusk when nocturnal animals are most active.
Q: Are there dining options available within the Singapore Zoo?
A: Yes, the zoo offers a variety of dining options ranging from fast food to international cuisine.
Q: Can I purchase tickets online for the River Safari?
A: Yes, you can buy tickets online for the River Safari, which includes admission to the Singapore Zoo.
Q: Are there any special events or shows at the Singapore Zoo?
A: Yes, the zoo hosts various shows and events throughout the day. Check the schedule on their website.
Q: Does the Singapore Zoo have programs for animal enthusiasts or conservationists?
A: Yes, the zoo offers programs like "Keeper for a Day" and supports conservation efforts.
---
Have an Article to Suggest?
Tropika Club is always looking for new and exciting content to feature in their magazine and they value the input of our readers. If you have any noteworthy content or articles that you believe would be a great addition to Tropika Club's magazine, we are open to suggestions and encourage you to reach out to us via email at [email protected]. By doing so, Tropika Club values your expertise and knowledge in the matter and appreciates your willingness to help. We will review your recommendations and update our list accordingly
Meanwhile, Check Out Tropika Club's Ecosystem of Websites
Tropika Club Magazine – Tropika Club Magazine is a Singapore-based publication that features articles on a wide range of topics with a focus on local businesses and content for the region. The magazine emphasizes supporting local businesses through its #SupportLocal initiative, which includes coverage of everything from neighborhood hawker stalls to aesthetic clinics in town. In addition to highlighting local businesses, Tropika Club Magazine also covers a variety of local content, including beauty, lifestyle, places, eats, and what's on in Singapore and the Asia Pacific region.
Tropika Club Deals – Tropika Club Deals is a leading online deals and voucher shopping site in Singapore, offering amazing discounts on beauty, wellness, and fitness products and services. It's the perfect platform for customers who want to discover the best deals without having to commit to a specific appointment date and time. These deals are available at major beauty stores, facial salons, hair salons, and other brands in Singapore, with no minimum spend required. Choose from guaranteed discounted deals in the categories of hairstyling, hair removal, facial & aesthetics, body slimming, brows & lashes, nails & makeup, massage & spa or fitness & wellness. Tropika Club Deals is also ideal for customers who want to buy vouchers as gifts or to use for the future. So whether you're looking to save money on your next haircut or want to treat yourself to a relaxing massage, Tropika Club Deals has got you covered with the best voucher and coupon deals in Singapore!